For a lot of us, summer means one thing – we're headed to the beach. Whether it's a river beach, an ocean beach, a spot at the lake, or just a swimming hole, we're headed to the water. And we need beach essentials.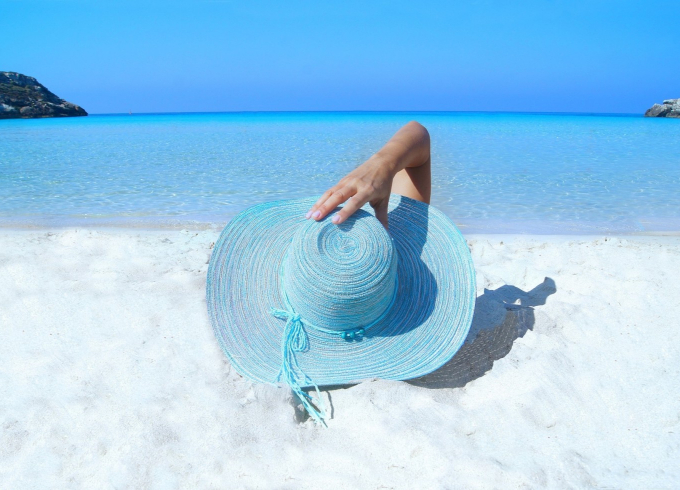 We've rounded up some of our absolute favorite beach fashion essentials. Know what's even better? They're all under $30. Holla! All you need to do is add your own swimsuit, or maybe a retro bikini.
As if that wasn't enough, these beach fashion must have items are all available from Amazon. That means you don't even have to go anywhere to nab 'em. Heck yes! Links may be commissioned, and help support our site at no cost to you.

Must Have Hats
1 – Wide Brim Floppy Roll Up Hat – A roll Up hat is great, as it allows you to travel without having to worry about your hat getting creased, folded, or otherwise mangled. There's a grey color on here that is absolutely chic.
2 – Large Brimmed Floppy Sun Hat – So chic and fun. The solid colors are pretty, but the stripes are gorgeous, and just scream summer. 6 different colors available.
3 – Beach Please Distressed Baseball Cap – This hat style is so popular. It looks like it's already lived in. Plus the little bit of sparkle on the print adds such a feminine touch.
4 – Wide Brim Roll Up Panama Hat – A great hat like this fedora or Panama hat never goes out of style. This one has 10 variations.
5 – Open Knit Hat with Brown Braided Trim – This hat looks like cotton lace, and is so pretty. The mint (as shown) is stunning, but it also comes in 11 fantastic shades.

Seductive Sunglasses
Sunglasses are one of my favorite accessories. They're also an important beach essential to help protect your eyes.
1 Sojos Oversized Flat Cats-eye Sunglasses – Great modern twist on a vintage style. I have a pair of these I wear regularly, and these sunnies have features that belie the price tag. 17 different color options available.
2 Floral Print Retro Sunglasses – How cool are these? Combining the retro shape with the vintage feel floral, and then the modern arrow styling? SO fun.
3 Peepers Oceans Away Square Sunglasses – The frosted matte translucent frames remind me of seaglass. But then – these are like reading sunglasses. They have a magnification of up to 3x. Don't need any magnification, that's cool. They've got ya covered too with their 1x regular strength lenses. Available in 4 colors.
4 Round Arrow Retro Sunglasses – These have a vintage retro feel, with totally modern styling. The black are super cool, but I'm totally digging the pink ones!
5 Gradient Frames with Polarized Lenses – These combine two huge trends in one style. And you know what? It totally works. So sporty, and perfect for beach life. 7 different color combos.

Super Sandals
One of the beach essentials everyone needs is a good pair of sandals.
1 Teva Olowahu Flip Flops – Teva shoes are really comfy and last forever. The Olowahu has a little more style than your normal flip flop with the strappy criss cross design. These are available in a mind blowing 36 different colorways and patterns.
2 Lemmon G by Guess Thongs – These equestrian inspired thongs would be great for transitioning from the beach to shopping to a restaurant. They're a great vacation shoe, and look much more expensive than the price tag. 6 colors available.
3 Plaka Flat Summer Sandals – How cute are these macrame sandals? They're lightweight and adjustable. And if they get wet, they won't get ruined. Personally, I'm digging the multi-color options. Available in about 18 colorways.
4 Yellow Box Benji Flip Flops – These faux leather sandals are a great option, whether you're trying to go cruelty free, or just don't want to risk ruining your good flip flops. The straps look like real leather. Available in 5 shades.
5 Women's Yoga Sling Flip Flops – These are so comfy. Perfect for those that are looking for something that's not the traditional flip flop. Plus the fabric options are kinda fun.

Terrific Tote Bags
Of course you need a bag to tote all your stuff. There's no reason it can't be fashionable, too.
1 Odyseaco Baja Beach Bag – How fab is this bag? The bold bright colors are calling my name. It's great for summer, but would give your fall and winter tasks a bold pop of color, too.
2 Mailrona Zippered Canvas Tote Bag – A great size that's not too big, nor too small. Plus, it has a zipper, so your stuff will stay secure. NO ONE likes having to pick up all their junk from the back seat of the car.
3 Hello Summer XL Beach Bag – Let everyone know how happy you are for the season. This is great for schlepping stuff all over. And the screenprint is oh so trendy.
4 Large Canvas Tote Bag with Rope Handles – There are a few things that scream beach. Bold stripes and rope handles are a couple of these. They're paired in this fab bag that available in 4 colors. So nautical!
5 Sornean Straw Tote Bag – This woven tote bag is oh so chic. This would look great at the beach, the pool, or even around town. People will admire your style. They don't have to know that the bag was so affordable.
Whew! We've got so many options here! Looking for even more ideas? Check out these other affordable summer accessories.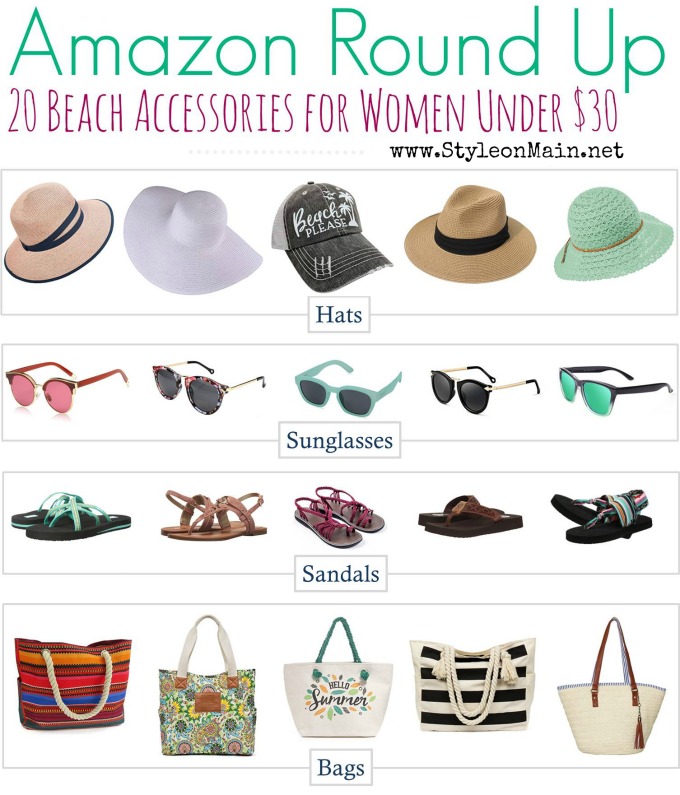 You might also like