I am a big fan of whiskey. That's usually my spirit of choice. The problem with whiskey, though, is that it always seems so heavy.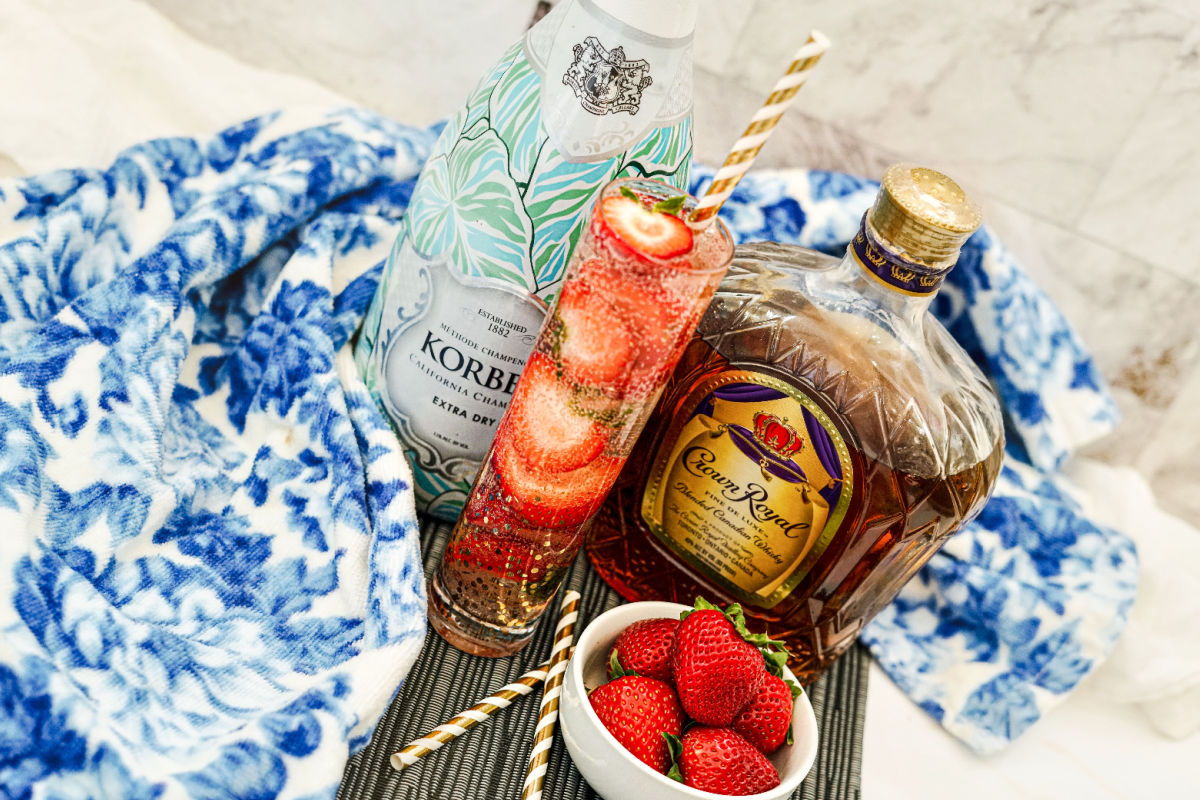 Well, never fear! We've lightened up the traditional whiskey drink, and made it celebratory, with the addition of champagne and strawberries.
This champagne cocktail mashes the best of both worlds. The champagne brings a lightness and a special feeling to the whiskey. The whiskey brings those delicious deep notes to the champagne, and makes it feel richer. And strawberries? Well, they pair beautifully with both champagne and bringing out the sweetness of the bourbon.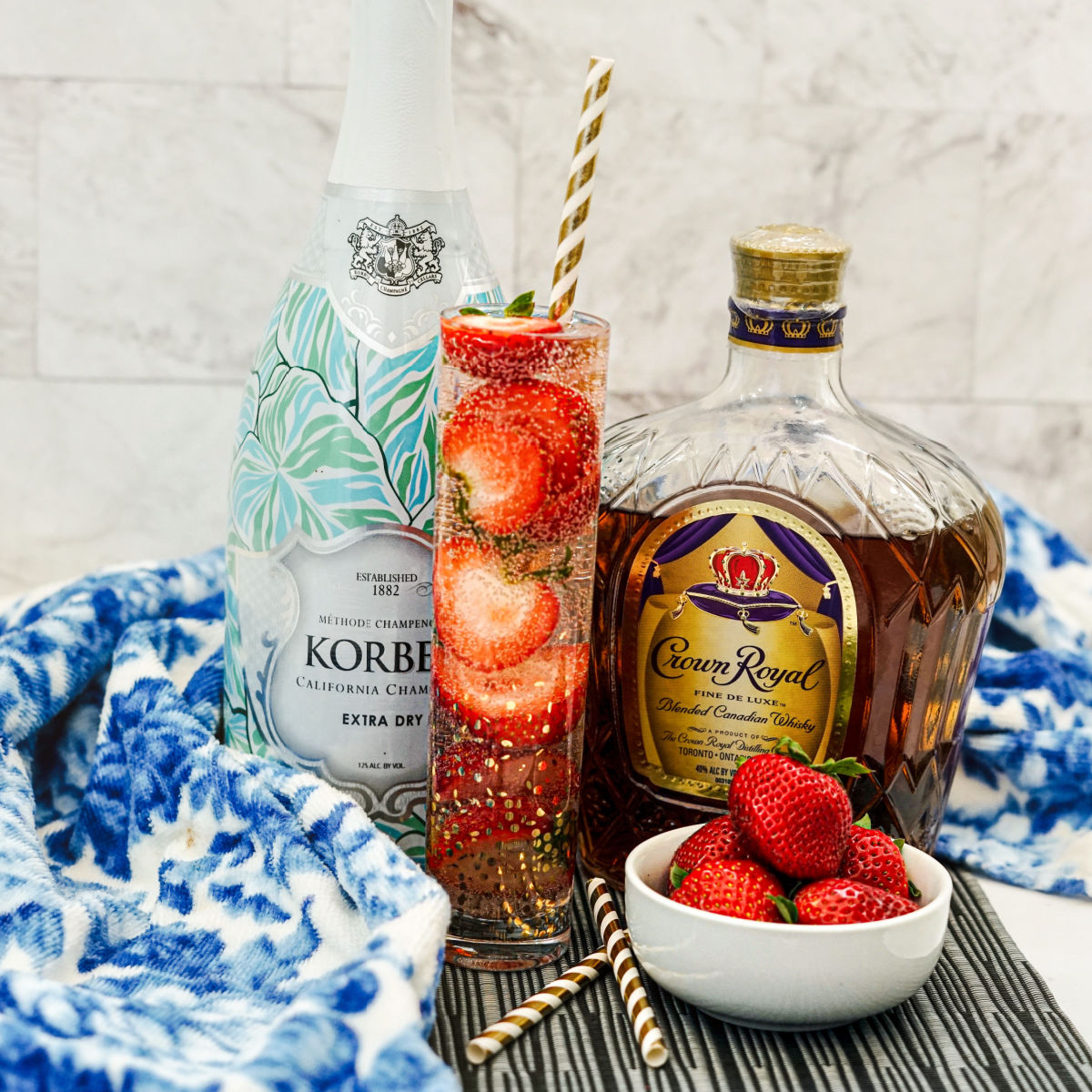 This drink is perfect for any time of the year. It makes a perfect summer cocktail, when strawberries are bountiful. This would be so glamorous at a wedding, and since it's so easy, a perfect DIY wedding cocktail. And you can't forget Valentine's Day, where this drink would elevate everything a notch or two.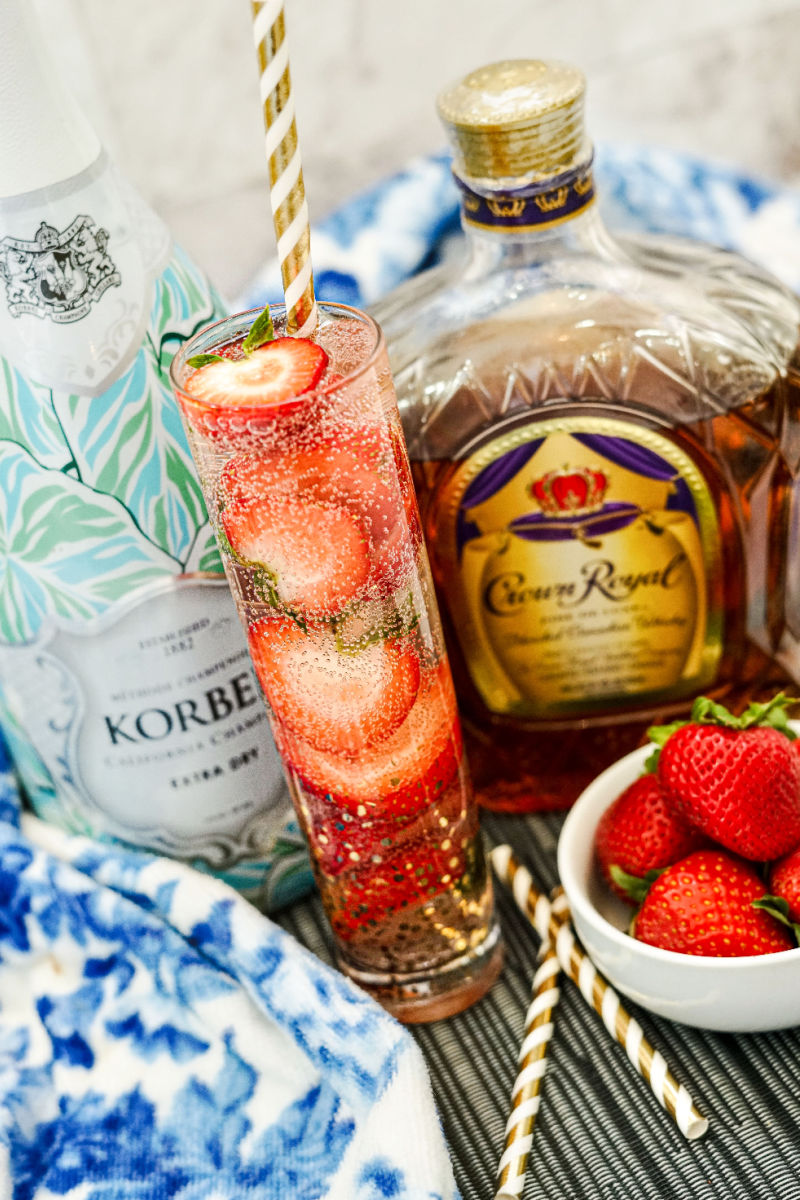 Strawberry Whiskey Champagne Cocktail
Links may be commissioned.
Ingredients
Whiskey
Dry Champagne. You can also use prosecco or cava
4-6 Fresh Strawberries, washed
1/4 tsp Strawberry Syrup
Directions
Slice strawberries in half and place them in a champagne flute. You can leave the tops on or take them off.
Fill glass 1/3 of the way with whiskey.
Pour in 1/4 teaspoon strawberry syrup.
Top with sparkling wine.
Celebrate and enjoy!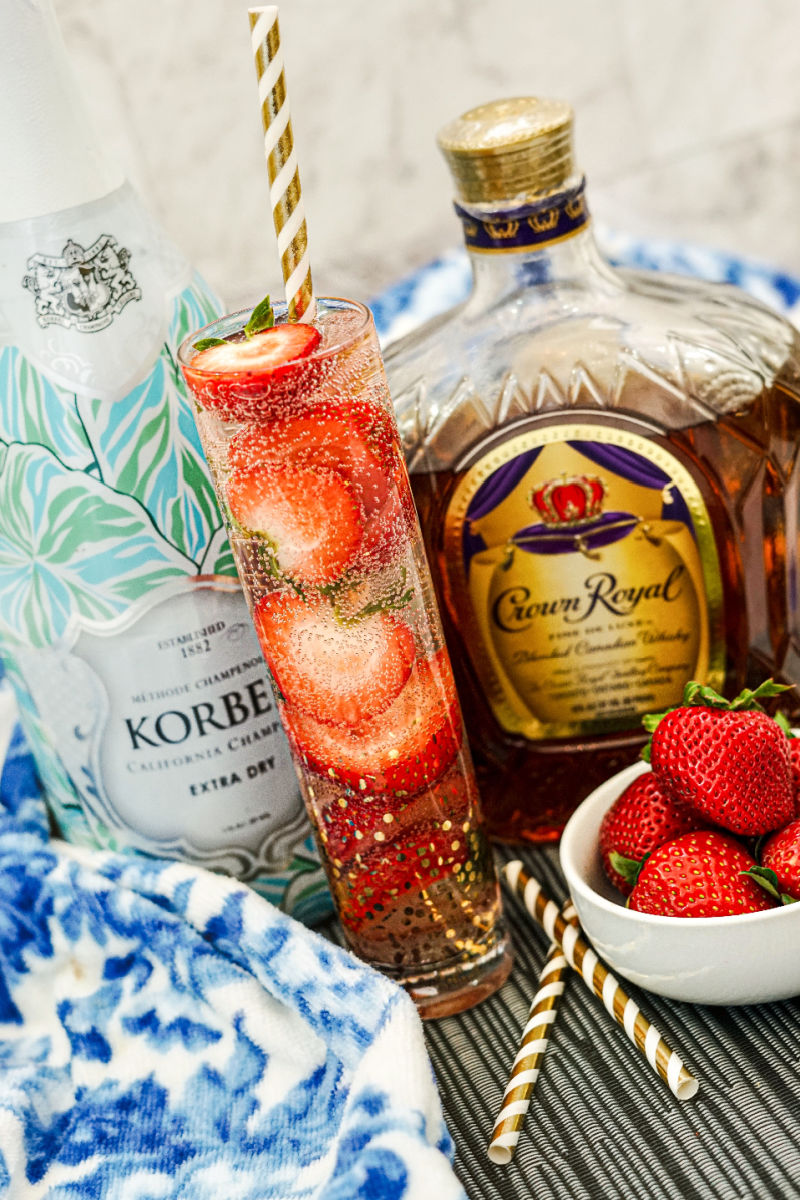 Can you use other wines?
Can you use other sparkling wines in this Strawberry Whisky Champagne cocktail? The short answer is absolutely. It works beautifully with wines like a prosecco or a cava instead of champagne. The key is that you want to get a dry champagne.
See how simple, yet impressive this was? This whiskey cocktail recipe is so easy, it's sure to become part of your regular repertoire.