There are certain signs of fall that are unmistakable. Leaves start to change, and the weather cools down. The corn fields turn from green to brown, and the apple orchards open for the season. Now that fall is officially here, be ready for it with an Spiked Spiced Cider cocktail.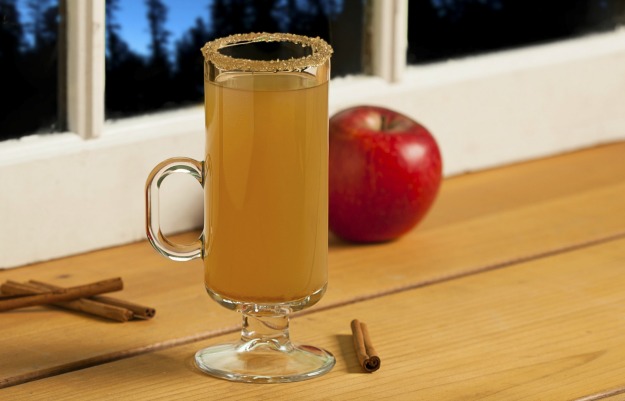 When you're out picking apples, as seems to be a tradition for so many people, pick up some of the fresh pressed cider. It's SOOOO GOOD! This Spiked Spiced Cider cocktail can be made un-spiked for the kiddos, too.
Spiked Spiced Cider Cocktail
Links may be commissioned.
With a little bit of cinnamon, and some Pinnacle Whipped Cream vodka, we're taking a delicious treat that is fresh cider, and bumping it up a notch or two. Can't find fresh apple cider, or you don't want to wait until the weekend? No problem! Just be sure to use a good quality apple cider. You can't forget the cinnamon sticks, either!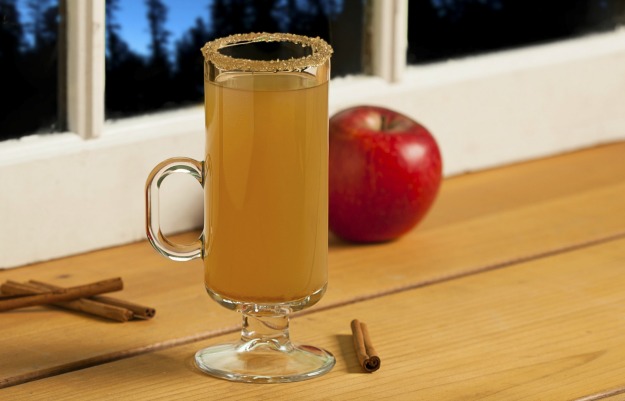 Yield: 1
Spiked Spiced Cider Cocktail
Prep Time: 2 minutes

Cook Time: 2 minutes

Total Time: 4 minutes

Apple cider is a staple of fall. Kick it up a notch with some spices and a little bit of alcohol. Can be made virgin, as well.
Ingredients
1 part Pinnacle® Whipped Vodka
4 parts apple cider, hot
Cinnamon sugar for garnish
Whipped cream for garnish
Cinnamon for garnish
Cinnamon Sticks for garnish
Instructions
Wet the rim of a heat proof mug, and dip in cinnamon sugar.
Pour vodka into the rimmed mug, then fill the rest of the mug with hot apple cider.
Top with whipped cream and some extra cinnamon for garnish (optional)
Serve with a cinnamon stick for a stirrer.

This is one of those drinks that you can make up a big batch of, and serve in a slowcooker, too. This is especially great for tailgating, or a party.
So tell me – will you be trying Spiked Spiced Cider this fall season?