Press Samples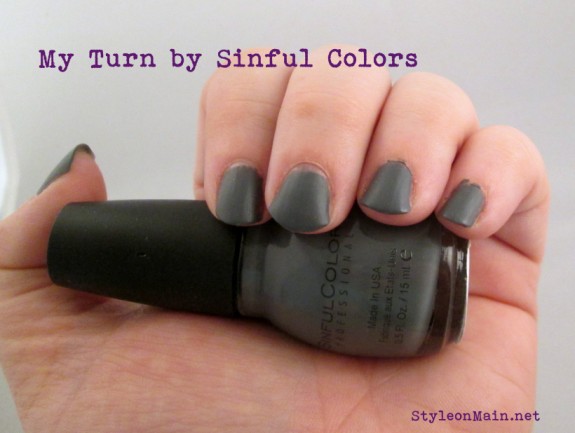 I am a huge fan of nail polish.  Some people may even say I'm a wee bit obsessed.  And I may be.  The thing is, it's a relatively cheap and easy fix for this junkie.  One of the brands that I really love is Sinful Colors.  The Sinful Colors line of nail polish is kind of fantastic.  Recently, I had the opportunity to test drive a couple of their newest releases – Luxe Leather and Crystal Crushes.
Sinful Colors Luxe Leather  Review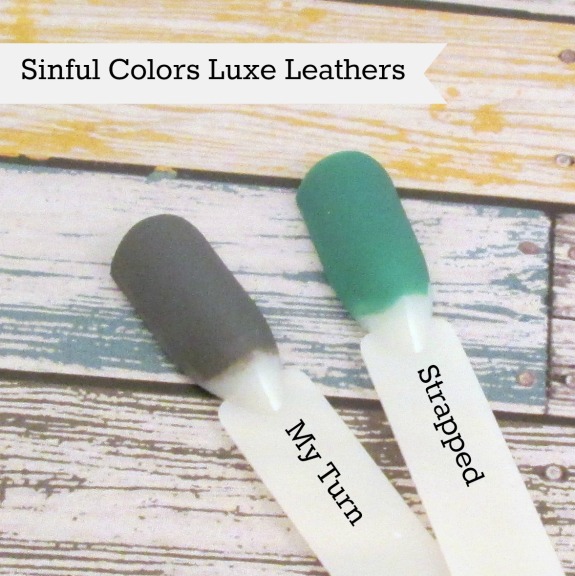 Luxe Leather is a line of matte nail polishes from Sinful Colors.  Available in six of the most popular shades, there's something for everyone.
These polishes seem to be a bit thicker than most of the other mattes on the market.  Luxe Leathers  almost have a slightly rubbery, kind of leathery finish.  I thought that the My Turn (grey) or Strapped (jade green) would be a great base for a blackboard-type nail art.  It really did look like chalkboard paint!
It wears normally, like other polishes.  I got about 4 days of wear from these before I noticed any wear.  And that's without a topcoat.
Sinful Colors Crystal Crushes Review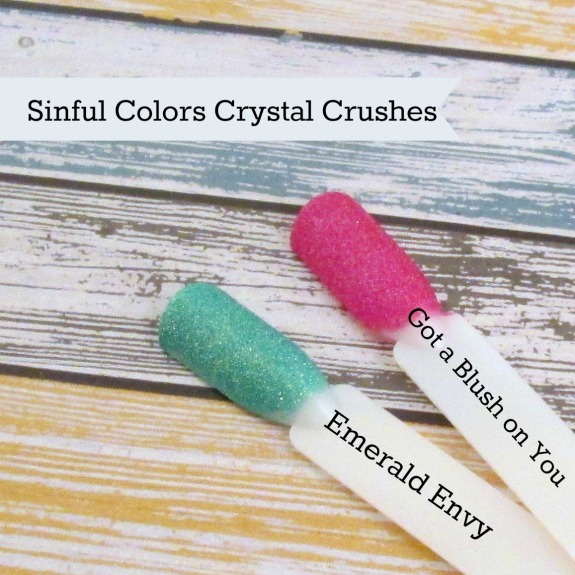 Crystal Crushes is one of the new fall/holiday nail polish lines from Sinful Colors.  These are available in 8 Jewel tone shades.  When you look at the bottle, you think "WOW!  Those are sparkly!" They are, but they're not glittery.  Once you apply it, you realize that there's something different about this polish.
It's textured. I was not expecting these to be textured, as there's nothing on the bottle that denotes a texture.  The texture is similar to that of the Sanded polishes that are available.
I did think that two coats did a great job with a gorgeous color payoff.  The texture stays bumpy for a couple days, then it does something kind of strange.  It starts to go away and your polish turns into a gorgeous satin finish!  It really was like a two-fer.
Crystal Crushes wore well for about a full week before it really started to look worn.  One other caveat is that the Crystal Crushes were really difficult to remove.  I had to wrap my nails to get it off.
Why Buy Sinful Colors
It's inexpensive.  Retails for between $1.98 and $2.99.  I can scoop up a whole bunch of colors at that price.
Great colors.  Sinful Colors is regularly releasing new colors of their nail polishes.  Some are really vibrant, fun colors like Innocent, which is a creamy lime green shade or Love Nails, which is an iridescent royal blue. Plus, hot fancy finishes at a great deal!
They're 3 Free.  This means Sinful Colors nail polishes never contain DBP, Toluene, or formaldehyde.
Made in the USA.  Self explanatory, right?  LOVE domestically made products, especially when they're this great of quality.
Do you buy Sinful Colors polishes?  What are your favorite brands?