Special thanks to Armitron for sponsoring this discussion about watches.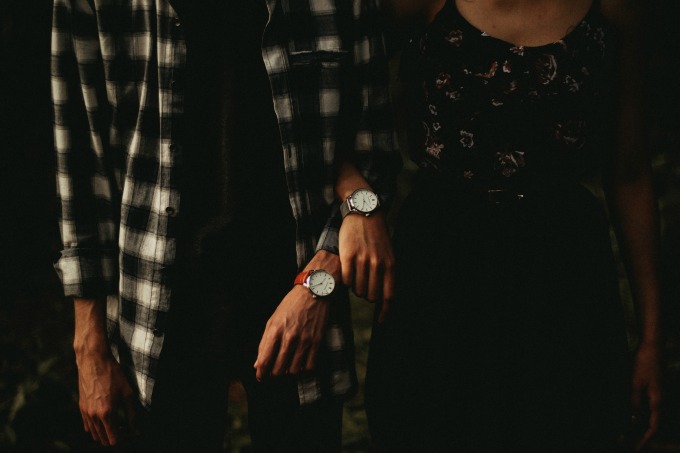 Can we talk about accessories for a minute? You've probably heard the saying that "accessories make an outfit" and that's totally true. Just think about how you can change the look or feel of an outfit with a necklace or a scarf. Watches are another great place to accessorize.
Armitron is well known for their fashion-forward watches. Not only that, but Armitron's watches are great quality and oh so pocketbook friendly. All of these watches we're featuring are around $50 – or less! You can't beat that.
Stylish Watches for Women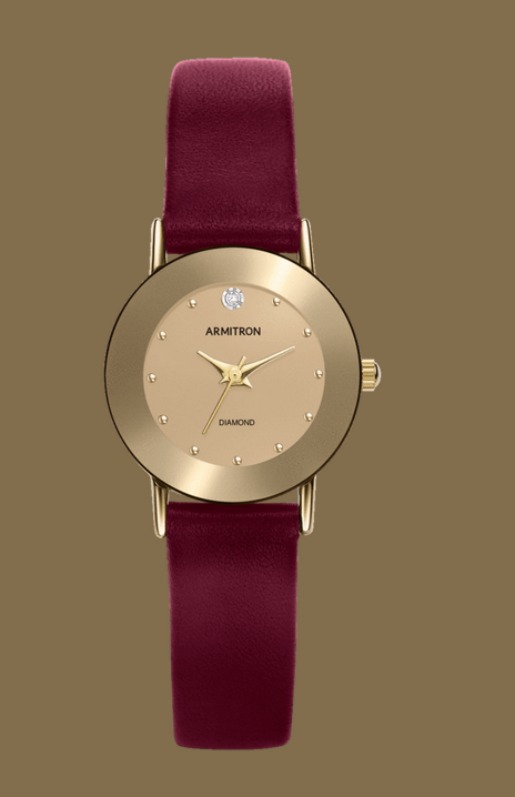 For a nice watch that can be dressed up or dressed down, consider the Gold-Plated Analog Watch with Burgundy Leather Strap. It's small and delicate, and looks great dressed up for a nice evening out at something along the lines of dinner and a play. However, it also looks amazing with a classic white shirt and jeans.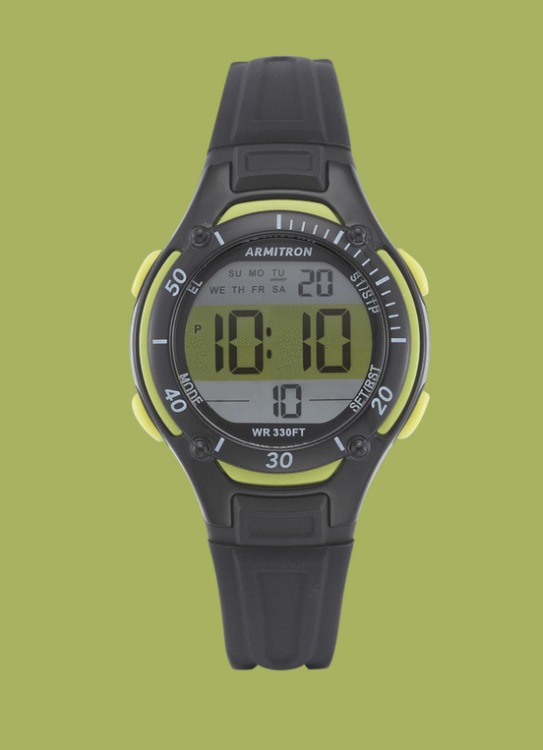 For something a little sportier, try the Black Resin Chronograph Digital Sports Watch. This watch is great for keeping up with you and your workout. With all types of features, including a stopwatch, timer, and alarm, it works as hard as you do. Did I mention it's water resistant up to 330 feet? This watch comes in 3 great colors, too.
Stylish Watches for the Men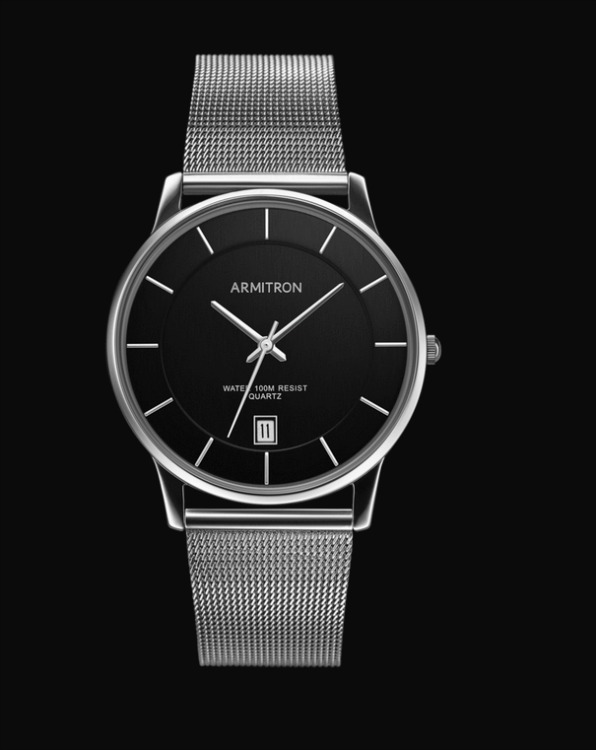 Every man needs a nice watch. While you're saving up for something like that classic Rolex, there's no shame in an Armitron watch. The Stainless-Steel Analog Mesh Bracelet Watch looks great when paired with a suit or a button-down shirt. Personally, I think it's a bit much for a casual look. The elegant looks of this watch belie its totally affordable price tag of $55.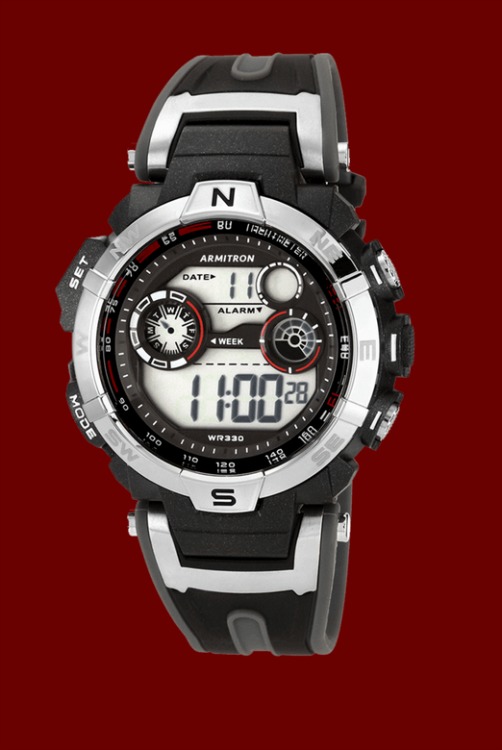 For the sporty fella, and the casual dude, there's the Chronograph Sports Watch. This one has alarms, stop watches, and the like. It's perfect for a trip to the gym, out in the woods, or even on a casual date night. I can totally see this with a plaid shirt with rolled up sleeves.
See how easy it is to work watches into your wardrobe? They're a finishing touch that a lot of fashion forward people forget about.