When it comes to finding the perfect perfume, it can be a daunting task. With so many scents on the market, it's hard to know where to start. But fear not, because Marc Jacobs has created a fragrance that is both clever and witty: Perfect.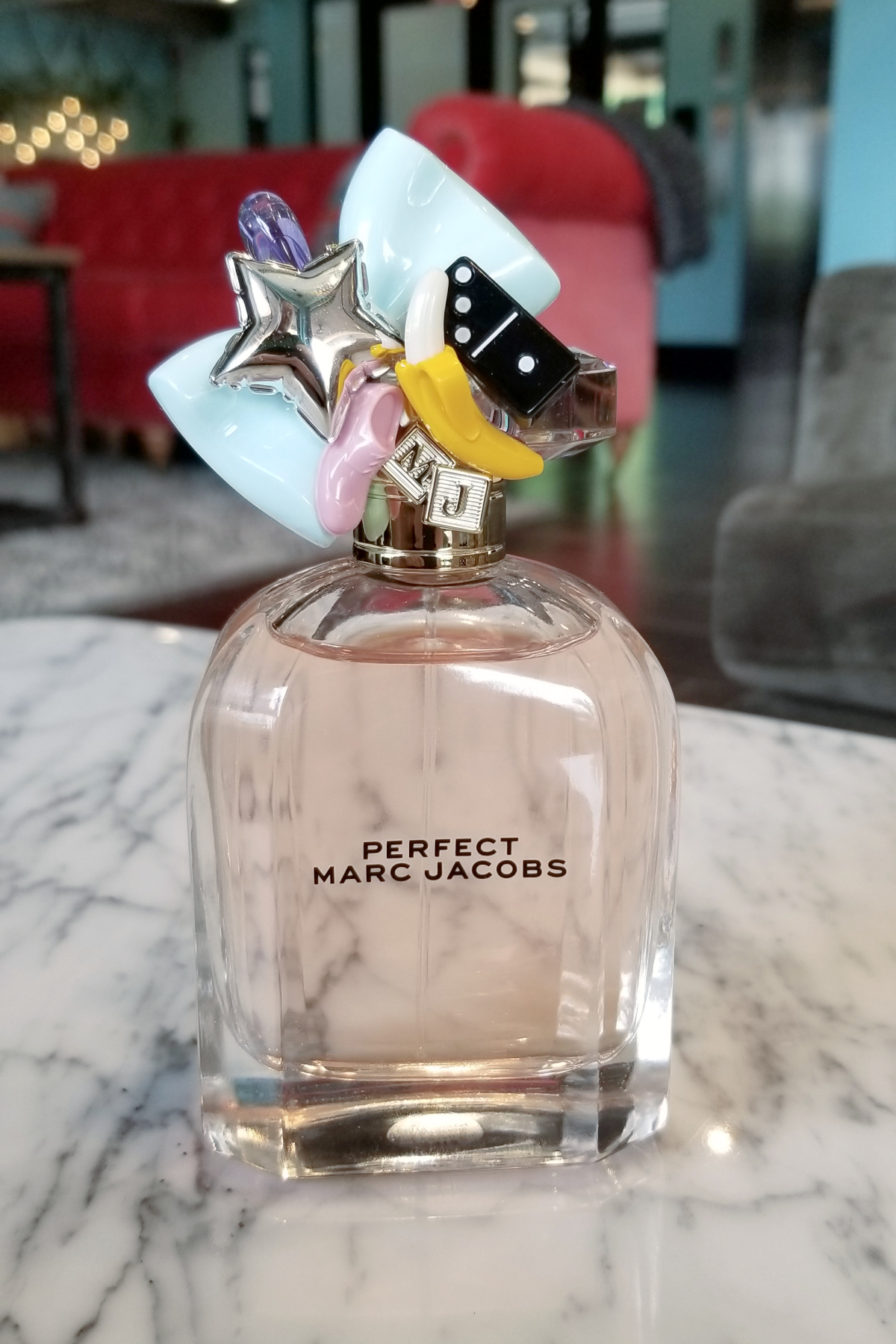 When this gifted bottle of perfume came across my desk, I had a feeling it was a winner. One of the things that makes Perfect by Marc Jacobs such a standout fragrance is its perfect balance of different notes. The perfume opens with a burst of freshness from the rhubarb and daffodil, which creates a vibrant and cheerful atmosphere.
As the fragrance develops, it becomes more complex and sophisticated, thanks to the interplay between the almond milk and cedarwood. The almond milk adds a creamy, almost nutty dimension to the scent, while the cedarwood brings in a warm, woody quality that is both grounding and sensual. Finally, the base notes of cashmeran and benzoin resin add a touch of sweetness and depth, making the fragrance more alluring and captivating.
But what really sets Perfect apart is its clever and witty marketing. Marc Jacobs is known for his whimsical and irreverent approach to fashion, and this is reflected in the design of the perfume bottle.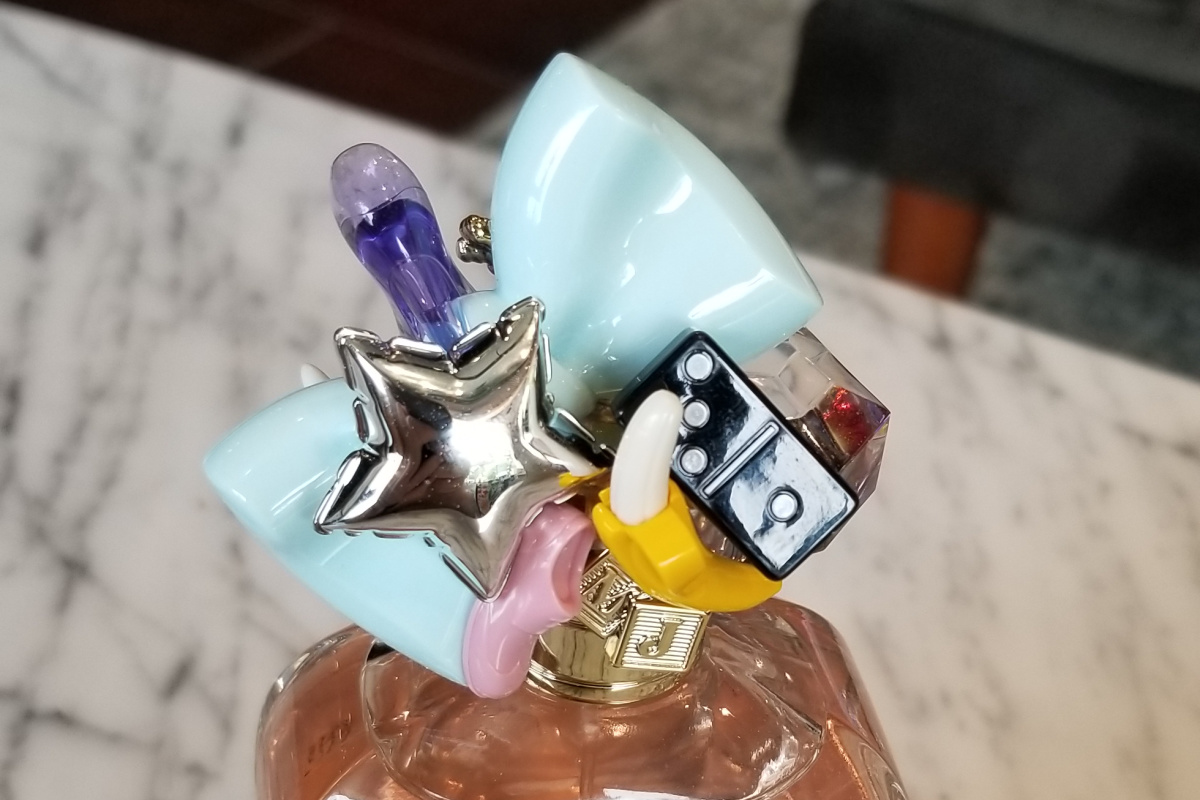 The miniature handbag cap is a playful nod to the brand's iconic accessories, and it adds a touch of fun and personality to the product. It's also worth mentioning that the bottle itself is quite minimalist and chic, with clean lines and a simple rectangular shape. This understated design allows the playful cap to take center stage, while also making the perfume feel modern and elegant.
The advertising campaign for Perfect is equally clever and witty. The campaign features a diverse group of models and influencers, each with their own unique style and personality. The message is clear: Marc Jacobs Perfect is a scent for anyone and everyone, regardless of age, gender, or background, and sends a powerful message of inclusivity and acceptance. It's a refreshing departure from the often-exclusive world of high-end perfumery, and it's a message that resonates with consumers.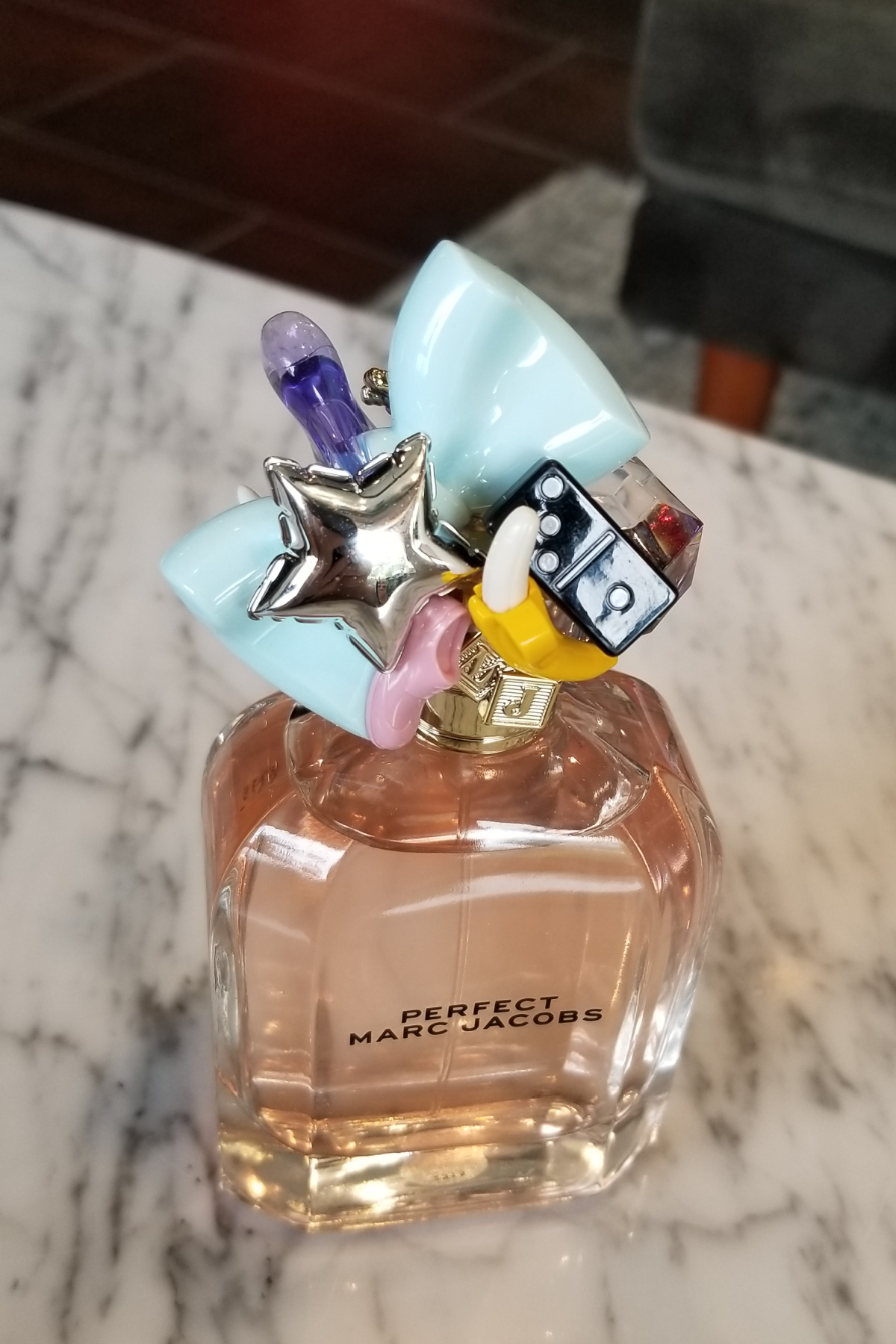 Overall, Perfect by Marc Jacobs is a fragrance that is both clever and witty, and it's clear that a lot of thought and care went into its creation. From the carefully balanced notes to the playful packaging and marketing, everything about this perfume feels intentional and well-executed. If you're looking for a scent that is both fun and sophisticated, Perfect is definitely worth a try.