Once upon a time, there were really only a couple ways to wear cowboy boots – with a pair of bootcut jeans, a pair of slim fit jeans, or a long, flowy dress or skirt. No more!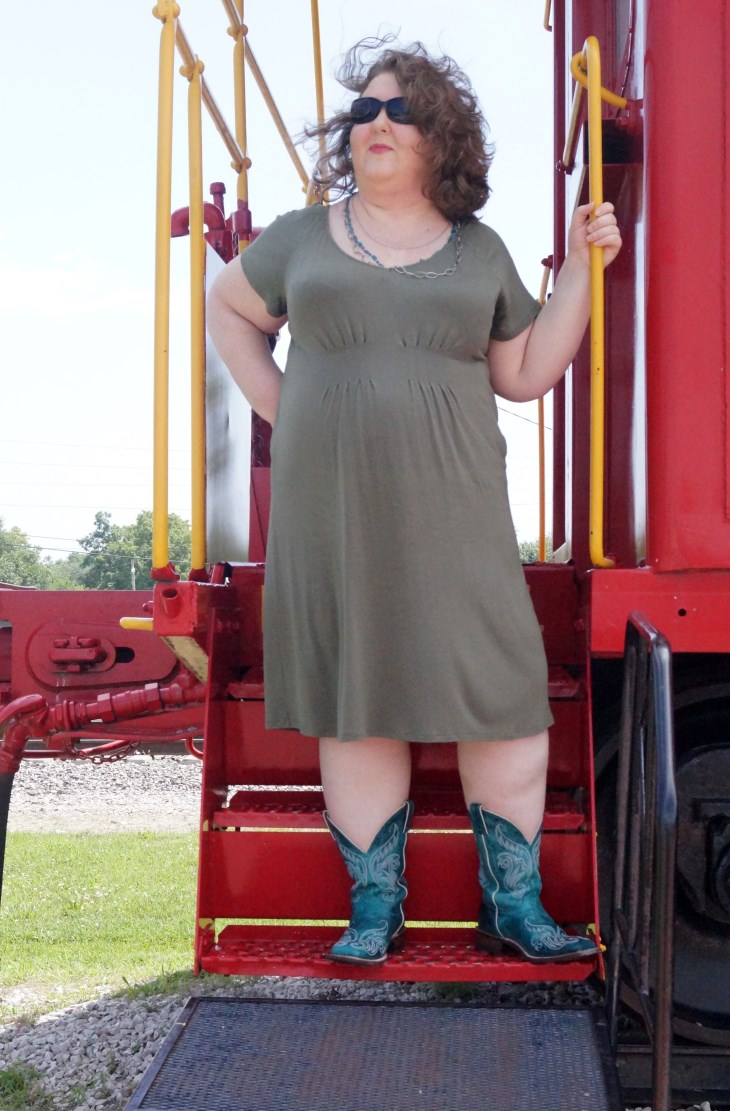 Nowadays, cowboy boots are for everyone. One of the splurges that everyone should take in life is investing in a great pair of cowboy boots. No matter what your personal style is, cowboy boots fit with just about every aesthetic. They look great with pants and jeans or a denim skirt. In the right situation, cowboy boots look fabulous with a dress and even shorts.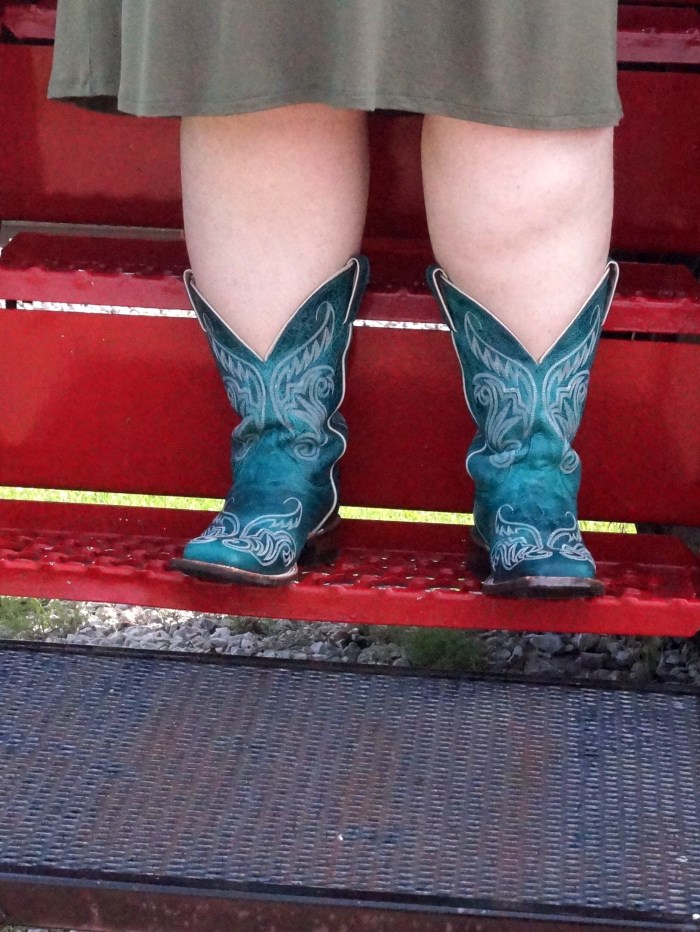 They can be sweet and innocent, sultry and sexy, and even down and dirty for a rocking look. The fabulous people at Justin Boots were kind enough to send me these fan-freaking-tastic turquoise cowboy boots.  I chose to pair these amazing Justin cowboy boots with a dress. The turquoise of the boots looked great with the olive dress. I added a long necklace that was made up of multiple different chains. Finishing off the look is neutral makeup with a gorgeous vivid pink lip.
This outfit is casual enough for a day out shopping or running errands, but would be great for work or a date, too. A properly fitting pair of cowboy boots are really comfortable, and they only get better with age. While they can be a sizeable investment, with a little bit of proper care, these boots will last forever.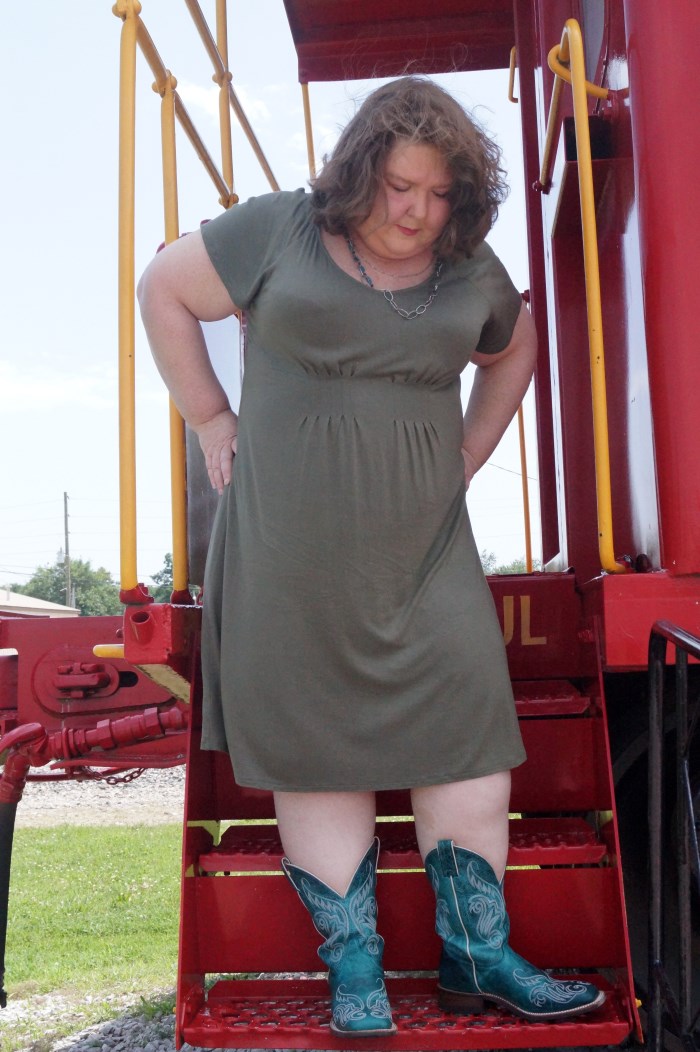 What I'm Wearing with my Justin Cowboy Boots
Dress: Old Navy
Boots: Justin Boots (c/o)
Necklace: DIY project (tutorial coming soon)
Makeup: Bella Mari (c/o), Essence Lipstick in On The Catwalk (c/o)
What are your favorite ways to wear cowboy boots?