I am a big fan of boozy punch drinks. They just make life so much easier, especially for entertaining. No one has to play bartender, and people can help themselves.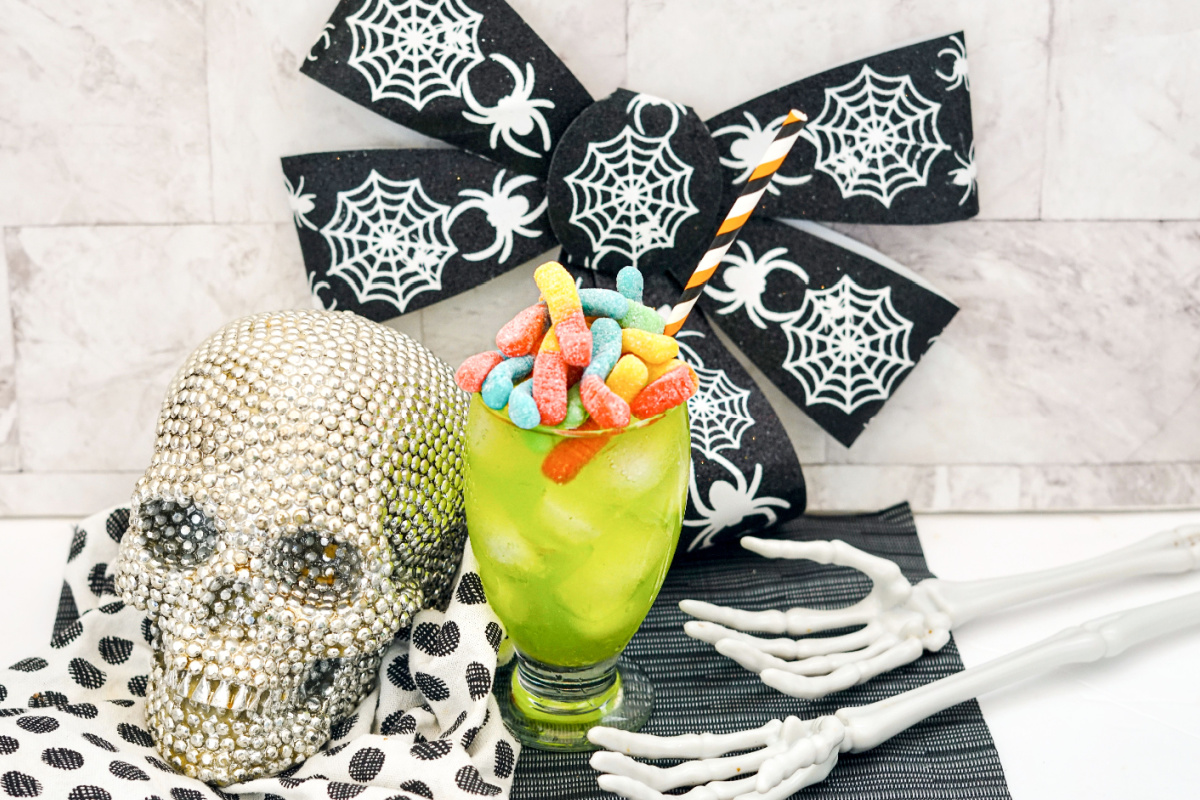 This Halloween Rum Punch cocktail kind of makes life even easier. The secret – a pre-made punch that you buy at the store. Yep, that's right – the base of this drink is Green Hawaiian Punch.
I know what you're saying – c'mon, that's a kids' drink. Yeah, it is, but we're making it totally grown up, and totally fun at the same time. The addition of coconut rum means this Halloween cocktail isn't so kid friendly any more. But it's still oh so easy to make. On to the recipe!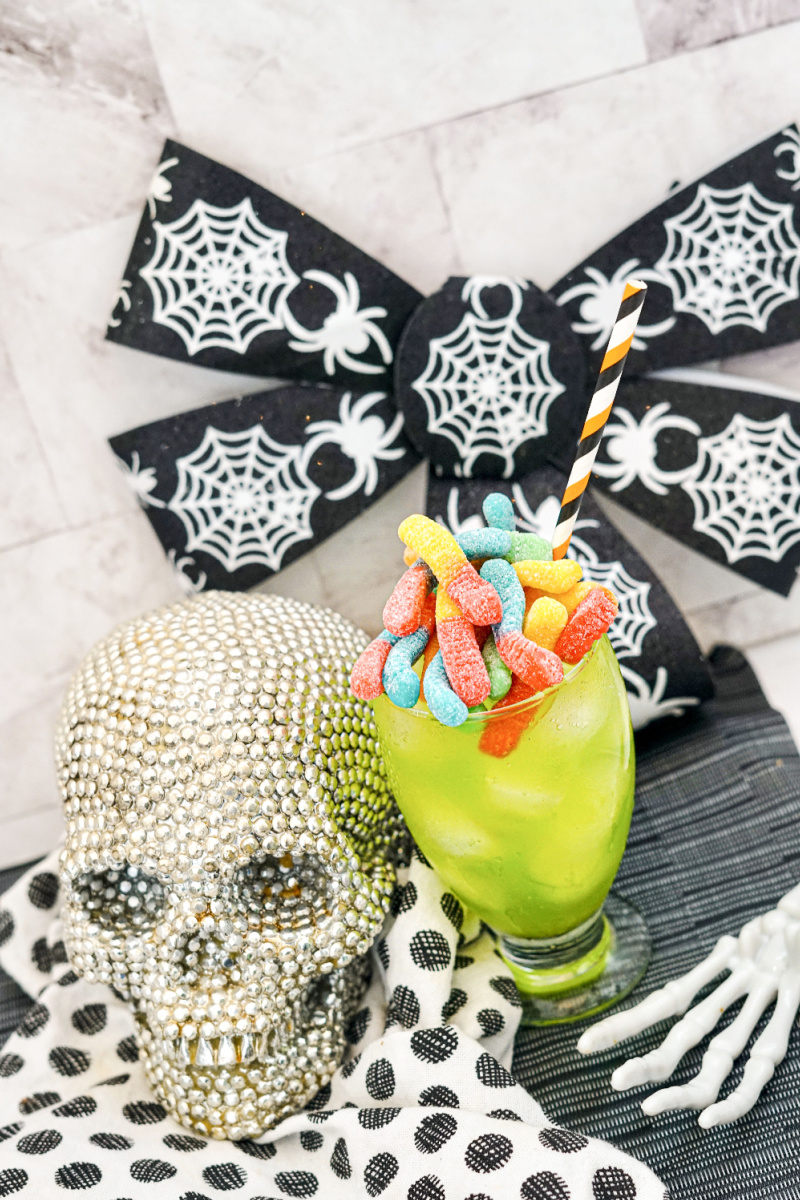 Halloween Rum Punch Cocktail Recipe
Ingredients
1 1/2 oz Coconut Rum ( a shot)
Green Hawaiian Punch
Gummy Worms
Ice Cubes
Directions
Fill a glass with ice cubes.
Add your coconut rum.
Top with green Hawaiian Punch and stir gently to combine.
Garnish with gummy worms. The sour gummy worms are even better.
Oh yes, this Halloween adult beverage is truly this easy to make. If you want to make it for the kids, or a non-drinker, just leave out the rum. If you still want to add some coconut-y flavor, add a pump of coconut syrup to the mocktail.
See how simple it is to make this fab Halloween cocktail? It's so easy that even if you only have a kitchen because it came with your house, you can still impress your friends. Pair it with a bunch of Eyeball Jello Shots, and you really have a party worth attending.