Clogs are one of my favorite styles of shoes. Maybe it's the crazy shoe love coming out in spades, or perhaps it's the Swedish heritage. Whatever it is, I've had tons of pairs of clogs over my lifetime, and generally have somewhere between 4 and 10 pairs in my shoe wardrobe at any one time. I don't know – it may be an issue.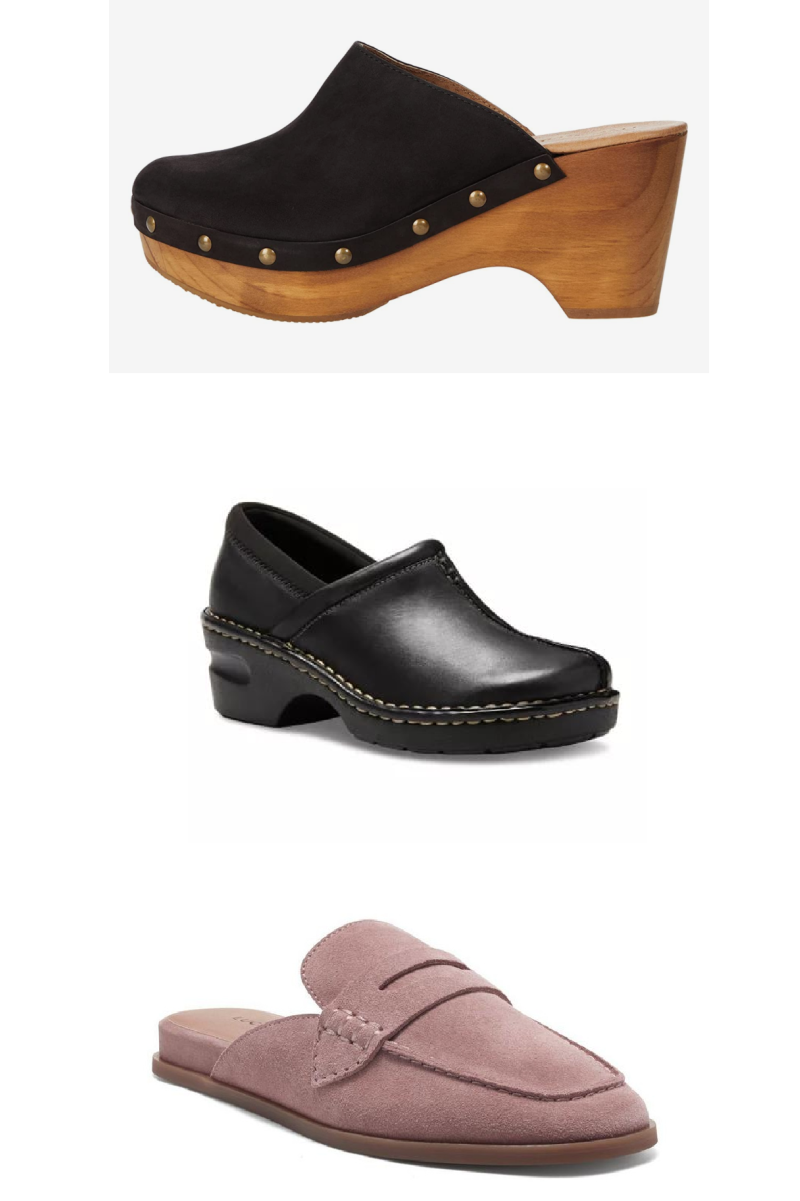 I will say this – if loving clogs is wrong, I don't want to be right. Whatever, I have issues.
We've rounded up 12 pretty awesome pairs of clogs, at all price points. These range from around $25 to a few hundred dollars. Some have a standard sole, and some are wood soled. There's really a clog here for every aesthetic. Links may be affiliate links, which helps support our clogs habit.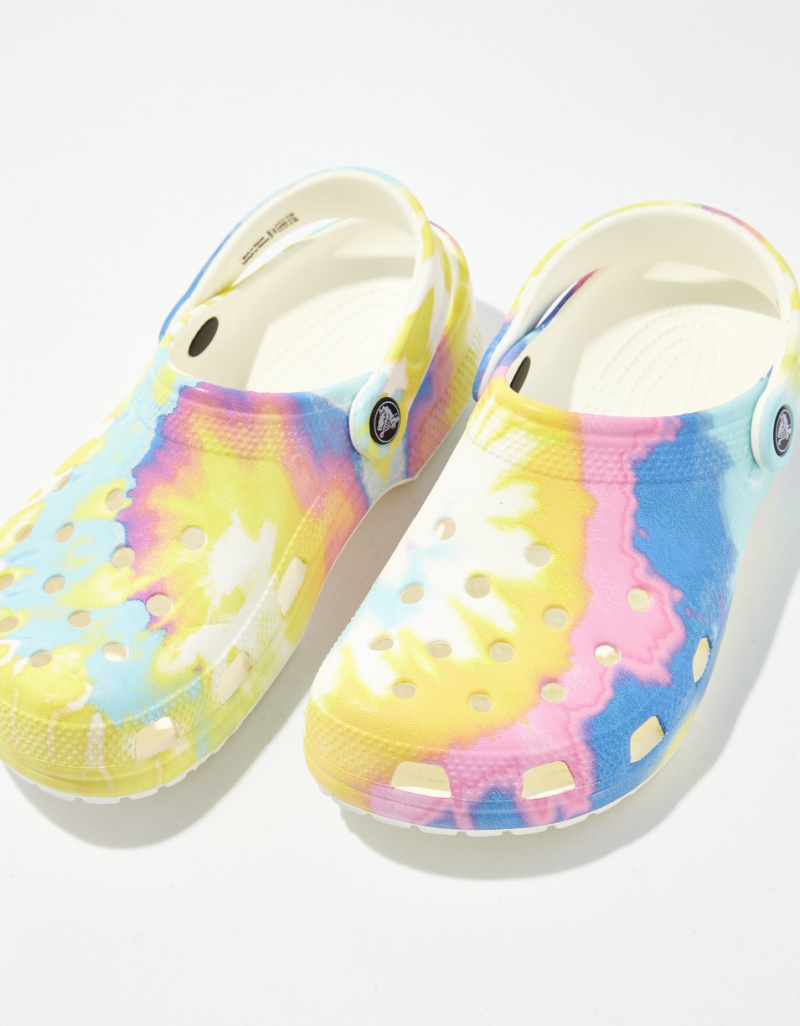 1 Tie Dye Crocs – I never, in a million years, thought I'd be recommending Crocs. Sure, they're comfortable, but…they're still Crocs. Times have changed, and there are some great prints out there. Like the tie dye ones, and the lined tie dye Crocs for if you live in a cooler climate. I also kinda dig the transparent ones to show off your fun socks.
2 Cordani Zorba – These are what most people think of when you say clogs. They have the traditional leather upper, wood sole, and fab nailhead detailing all around. Kinda hippie Boho chic, kinda elegant. And with proper care, they'll last forever.
3 Birkenstock Boston Leather Clogs – I've mentioned my love of Birkenstock before. These are one of the two main styles that people think of when you say Birkentock. The fall Birkenstock if you will. These are so classic, and will last for a really long time. They're also available in suede.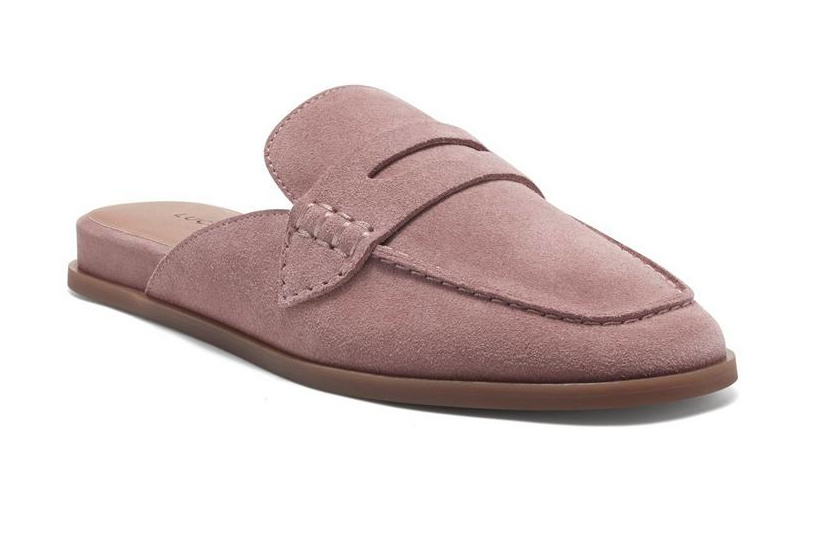 4 Patsie Loafer Mule – It's the perfect combo of two classic fall styles in one of the IT colors for Fall and Winter 2021/22. Available in 4 great shades.
5 Isabel Multi Knit Clog – Is it a slipper? Is it an outside shoe? Isabel is kind of a combination of both. Looks like a slipper with a hard sole, they can be worn outside as a casual shoe. Great for quick errand running, and they have a little bit of lurex for that extra sparkle. Plus, they're less than $25!
6 Free People Calabasas Tanned Leather Clogs – The classic wooden clog styling with a moderate 1 3/4 inch heel. These are going to be those shoes that you wear with everything. They're fab with jeans, skirts, dresses, even shorts. They're also available in a fun floral print.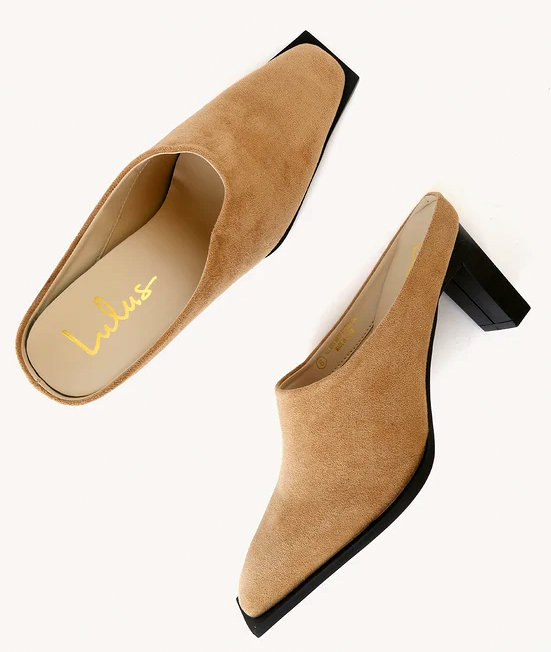 7 Lulu's Suede Square Toed Mules – How great are these? Perfect for the office, but look so cute after work, on a date night, or even on the weekends dressed down with jeans and a tee. They come in 3 colors, and you're going to want to pick up all three.
8 Eastland Kelsey Slip On Clog – These look a little like kitchen shoes, a little like nurse's shoes, but they are all 100% a must have for your shoe closet. I have a pair of the Kelsey clogs and I reach for them time and time again. They're a classic that will never go out of style. And you can't go wrong with either color of these.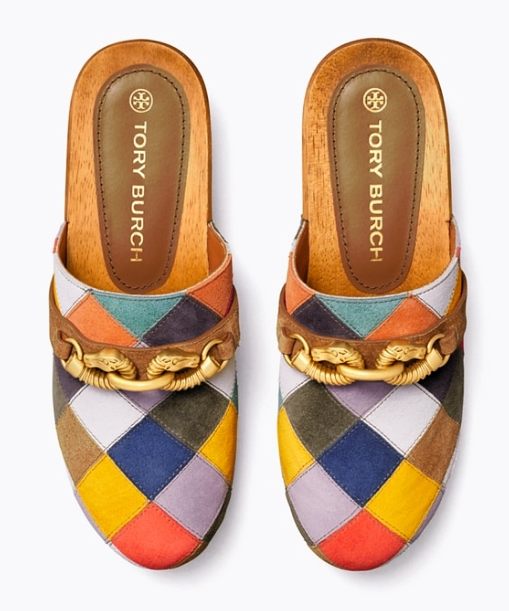 9 Jessa Clogs – Patchwork is making a comeback. These leather patchwork clogs are so fun, and totally on point. If you love a statement shoe like I do, you'll totally want to consider these wood soled clogs from Tory Burch. You can also get the Jessa Clog in yellow, if that's more your speed.
10 Tamala Clog – Sort of a cross between the classic canvas sneaker and a Birkenstock, the Tamala is a a classic clog slide that are destined to become your go-to shoe. I'm kind of digging the Camo myself, for something that's totally different. But, it comes in 4 great colors that will work beautifully for fall and winter 2021/2022
11 All Weather Suede Slip On Mules – These are the ideal shoe for cold, wintry days – especially if you live in a cold climate. I have a pair that are very similar to these and I reach for them regularly during those blustery winter days. These purple are ahhh-mazing! But the other colors are good too.
12 Korks Wynne Abbati Clogs – These are all year round clogs that are sure to become one of your faves. The woven leather detailing adds a little something extra, while remaining timeless. Wear these with dresses, jeans, pants, skirts, and even shorts. Cold weather? Just add some really cute tights. Boom!
As you can see, there's really a style of clog for every person. And these have just scratched the surface.
Are you a fan of clogs? What's your favorite style?