With the start of spring, and St Patricks's Day right around the corner, we're featuring all things Green. Green, as in the color, not just green as in eco-friendly. We've selected a few of Demeter Fragrance Library's green scents to feature.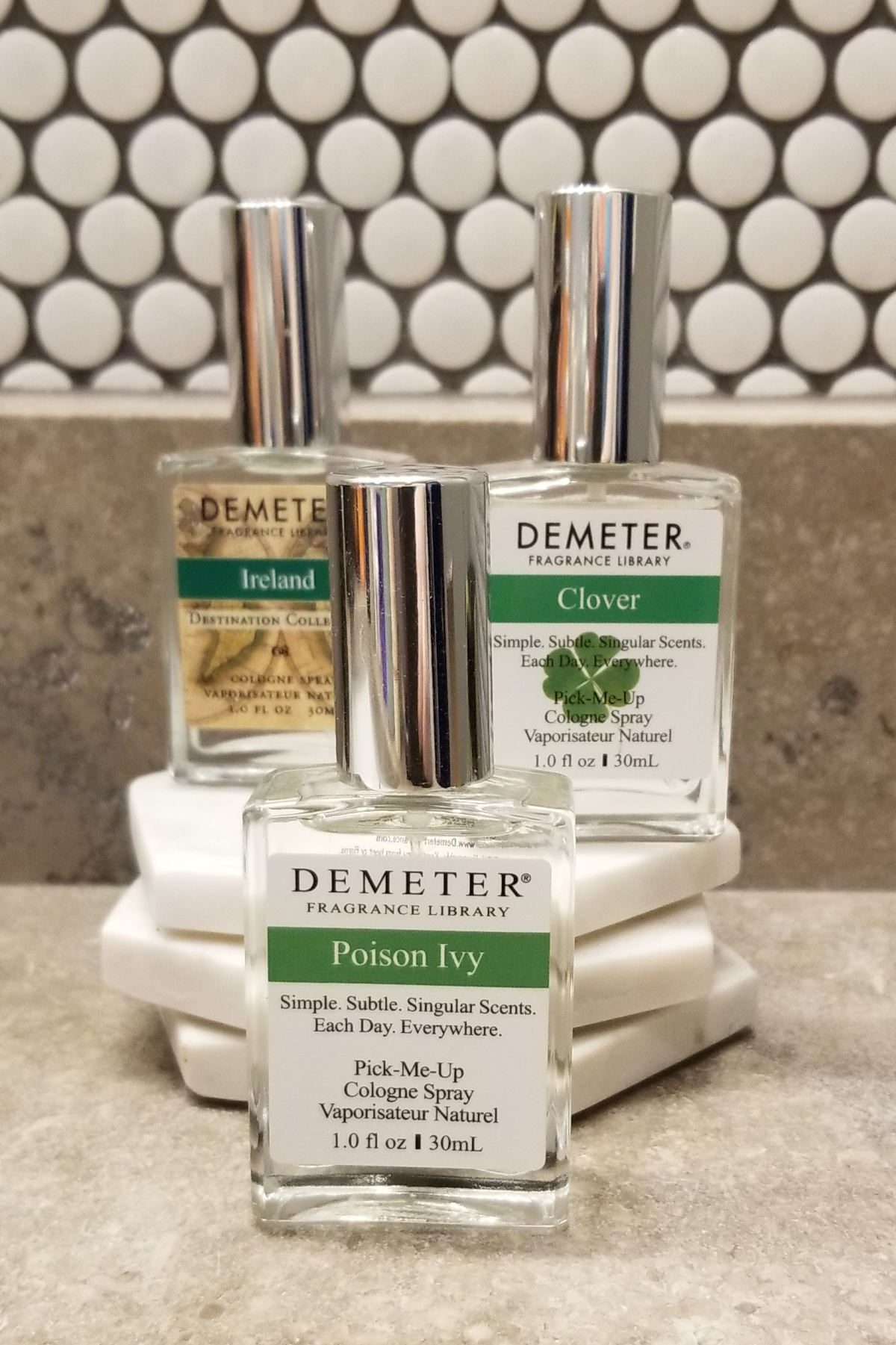 One of my favorite little luxuries are different perfumes and fragrances. While I really enjoy, and appreciate, fine scents and eau de parfums, when I come across a scent that's supposed to smell like something else, it makes me giddy.
I'm talking about things that smell like fresh cut grass or the ocean or Play Doh. That's where Demeter Fragrance Library comes in. Their scent library has more than 250 fragrances that are inspired by things in our everyday lives.
Green Colognes from Demeter Fragrance Library
Editorial samples were provided. Links may be commissioned.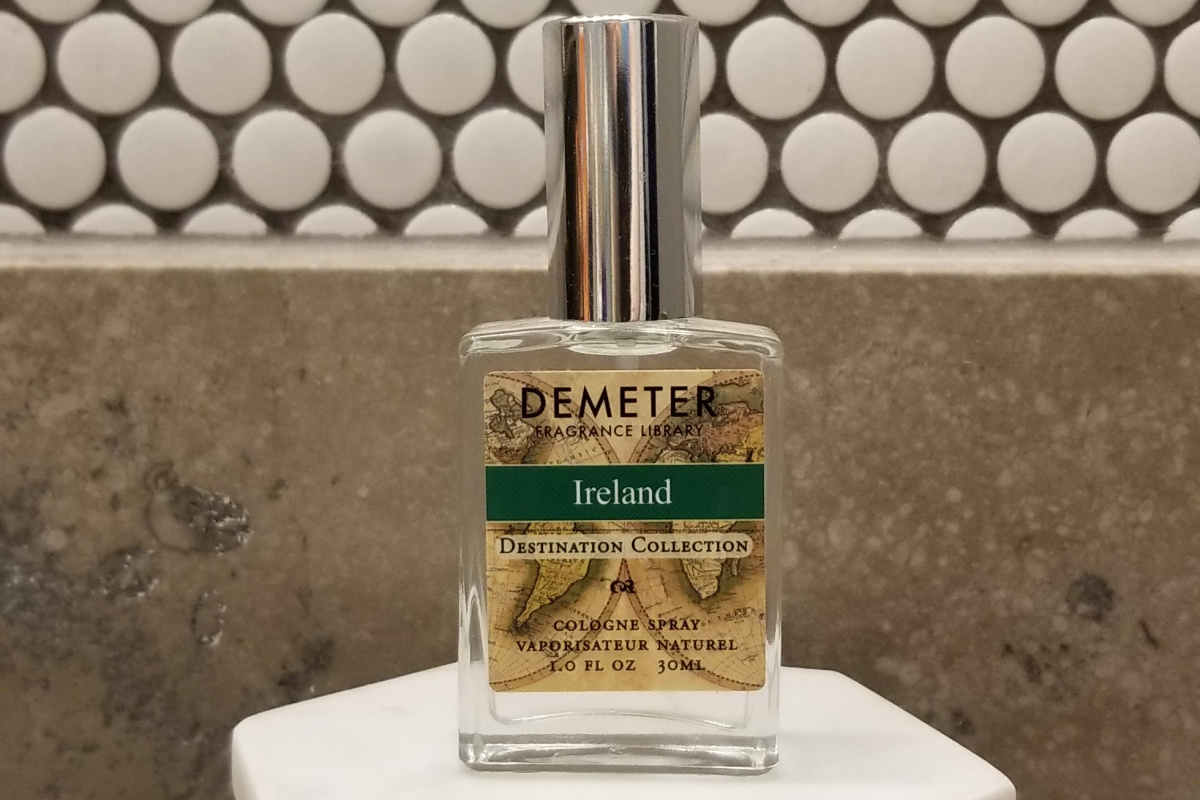 Demeter Ireland
On the website, Ireland is described as "warm, soft and green, and watery. Clean and fresh. Think of a meadow with a river running through it."
When I was a kid, there was a soap commercial with the tagline of "Manly, yes, but I like it too!" Ireland smells exactly like that soap. It's powerful and fresh yet has a clean finish. It's masculine, and but not too powerful for a woman to wear as well. Demeter's Ireland cologne is the definition of a unisex fragrance.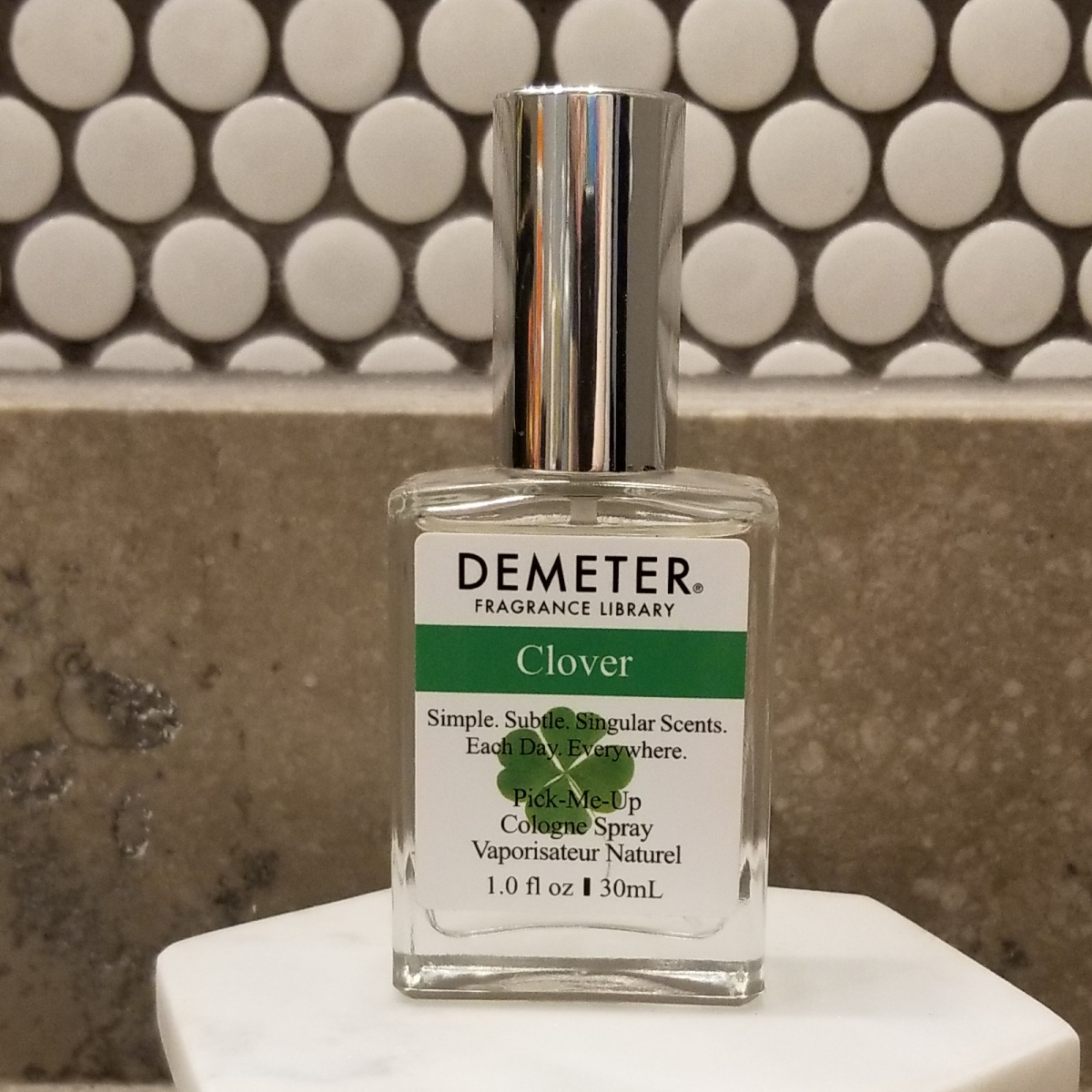 Demeter Clover
Demeter describes the Clover scent as "rocky, rich, deep, and green." Honestly, I don't pick up any of that, except the green.
Clover is a light and airy green scent that leans feminine. It definitely has that sweet smell of spring meadows , yet isn't too floral. I have to admit that fresh cut grass is one of my absolute favorite smells, so Clover makes me happy, as it's a more sophisticated fresh grass scent.
Demeter's scents are designed to be layered to create your own custom signature scent, and someone recommended to combine Clover with Sunshine to get the perfect summer fragrance.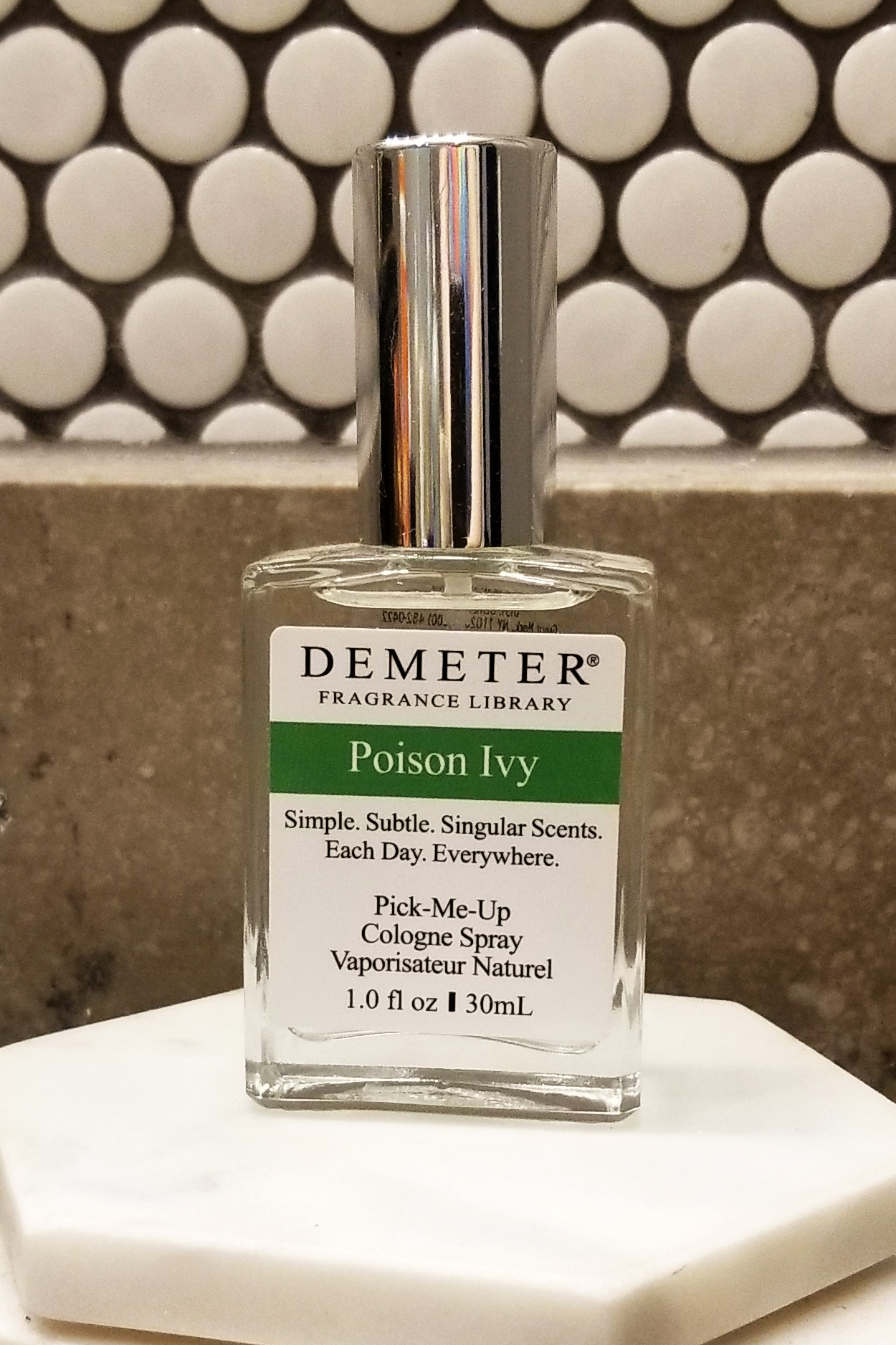 Demeter Poison Ivy
Poison Ivy Is another great green scent from the Demeter library. From the site, it says that Poison Ivy is "a sharp and woody green scent, mixed with earthy notes and weeds, reminiscent of the wild, untamed vine in the forest."
Poison Ivy is probably the most complete and complex of these three green scents. It has high notes that are slightly sweet florals, and base notes that are woodsy and a bit like dirt. And in the middle, it's full of fresh green notes that aren't too overpowering. It's a delightful scent for spring and summer that just feels good, and isn't heavy.
One of the best things about Demeter, other than the creative fragrances, is the fact that they're affordable. 1 oz cologne sprays run about $24. The colognes last about 4-6 hours before you need to reapply. These green fragrances from Demeter definitely deserve a space in your fragrance collection.