Dune Jewelry provided a personalized item for editorial purposes.  Opinions are our own.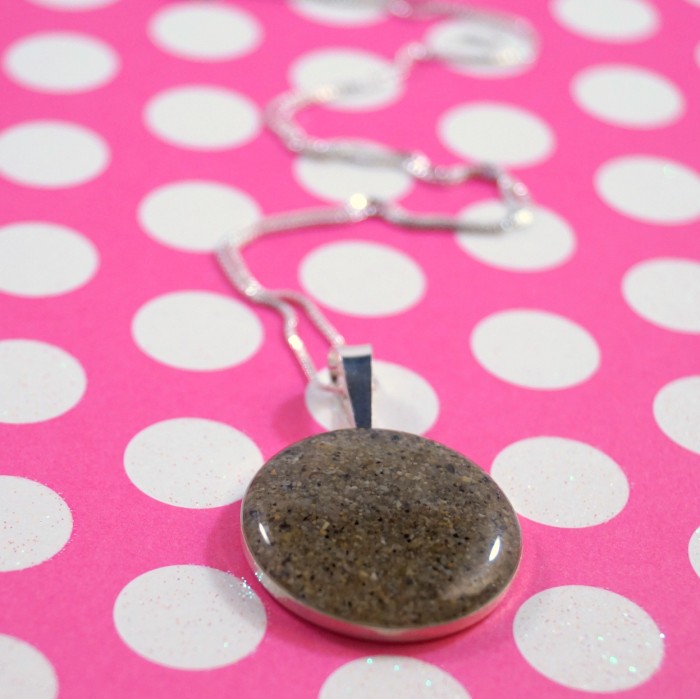 Until I moved to the Midwest a few years ago, I've always lived in a beachside community. I think the furthest we lived from the beach was when we lived in Portland, OR, and that was only about an hour or 90 minutes from the shore.
I've been battling a case of the beachy blues lately. Anyone who lives by the beach knows that, even in winter, the beach is a magical place to visit. When Dune Jewelry recently contacted me with the opportunity to check out one of their gorgeous sand jewelry items, I jumped at the chance. I mean, if I can't visit the beach, I can at least have a little piece of the beach that I carry with me.
I chose Main Beach from Laguna Beach. That's my "home beach" if you will. I've spent more days there than I can count – in all seasons. As long as I can remember, that's where we went.
Wait wait wait …what do you mean "carry with you?"
Dune Jewelry makes this gorgeous jewelry that is all sand based. And, as we all know, sand from different places looks, well, different. The rocks and other organisms and debris that breaks down to make sand is different at almost every beach. Dune Jewelry has an enormous collection of this sand – known as the Sand Bank – from over a thousand different beaches and places.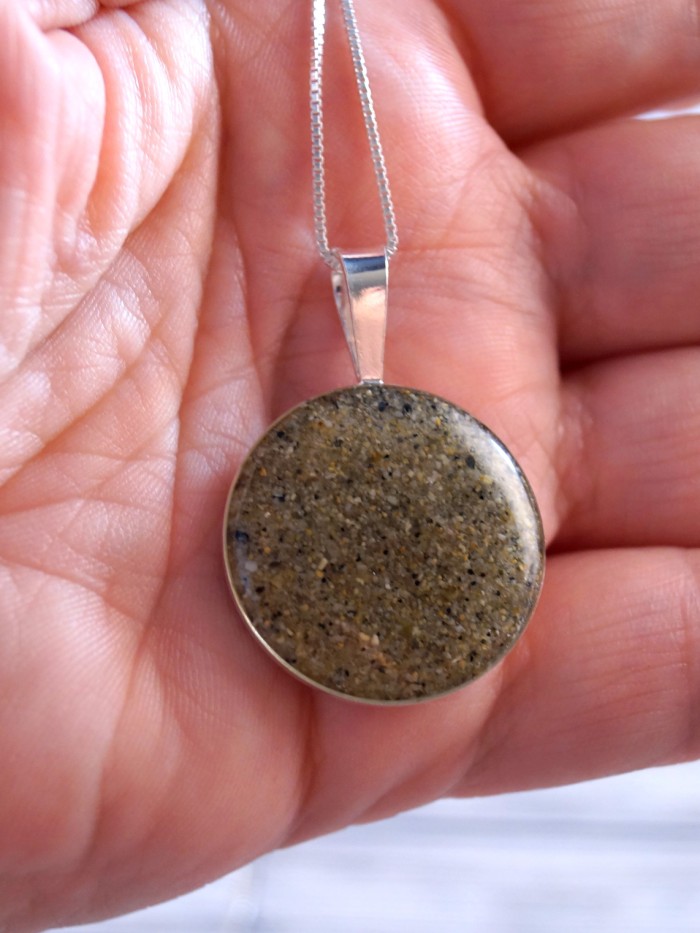 When you order a piece, they take a bit of this sand, mix it with their magic blend of polymers, and make your custom piece of jewelry. Pretty awesome, right? Of course, you get to choose whatever sand you want from their extensive collection. They even had infield dirt from a few Major League ballparks. Um, hello fabulous gift for the fellas.
What if they don't have the beach I want?
In the off chance that they don't have sand from the beach of your choice, you can send in your own sand. There are detailed instructions on the site about how to collect and clean the sand, as well as the minimum quantities required.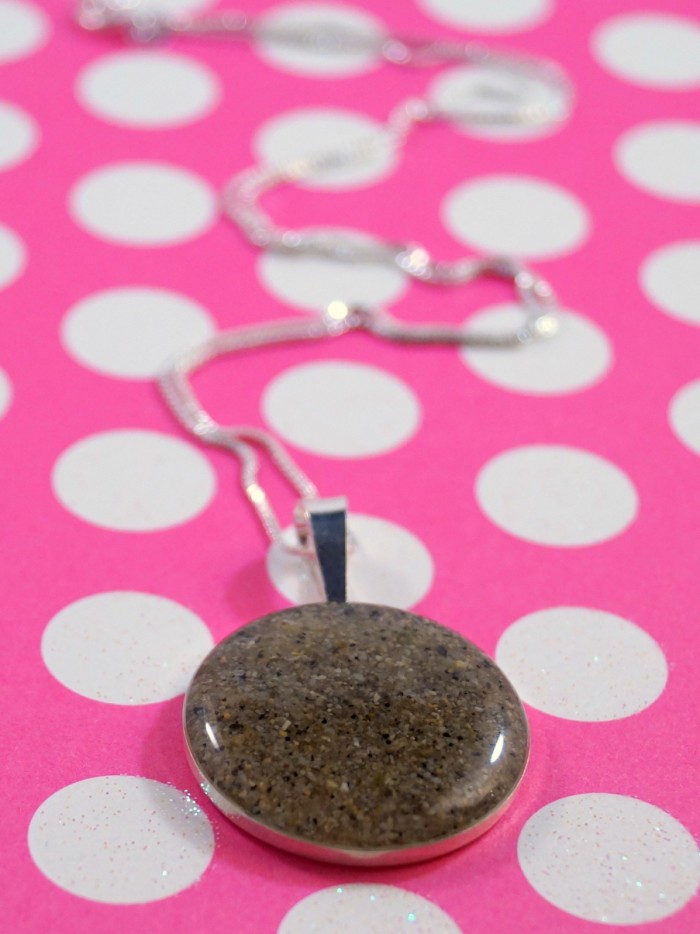 Socialize with Dune Jewelry
You can check out all of the gorgeous offerings from Dune Jewelry on their website. You can also connect with them on Facebook or Twitter.