Almay shadow softies were purchased with my own money.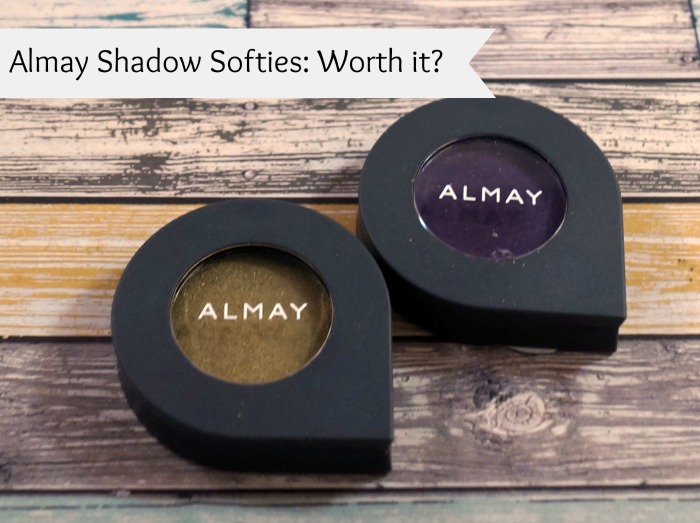 Recently, while running some errands, I happened upon this display of gorgeous eye shadows from Almay.  These happened to be the new line of Shadow Softies.  There were vibrant, beautiful single colors in really modern packaging.  I'm a sucker for packaging.  I kept looking and looking, trying to decide on a couple colors to try.

I looked at the display, and saw that Kate Hudson was wearing Moss and Vintage Grape on the display.  It looked really pretty, so I thought "okay, decision MADE!" and picked them up.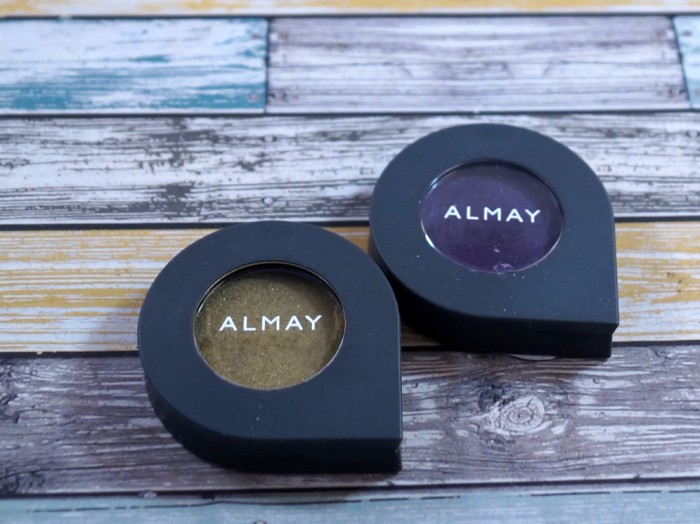 Once I got home, super jazzed about my new Almay Shadow Softies purchases, I decided to try them out.  Annnddd…nothing. The Vintage Grape had almost zero color payoff.  I wasn't using any kind of base, so I thought maybe that was the issue.  I mean, the shadow is like the color Aubergine.  Surely it has something better to give me than a really pale taupe-purple-lilac shade.
I got out a lighter shadow color to use as a base.  No luck. I got out the NYX Milk shadow pencil.  Nope, not the solution.  Finally, I pulled out the big guns – Urban Decay shadow primer.  No dice.  There's still almost ZERO color.  I tried using my fingers, cotton swabs, various eye shadow brushes, even tried it wet.  Nothing seemed to work.
The Moss had a decent color payoff, but it was supposed to be used for the accent color.  It wasn't really a mossy shade, but more of a peridot green.  Pretty, but a lot brighter and more vibrant than the shadow appears to be in the packaging.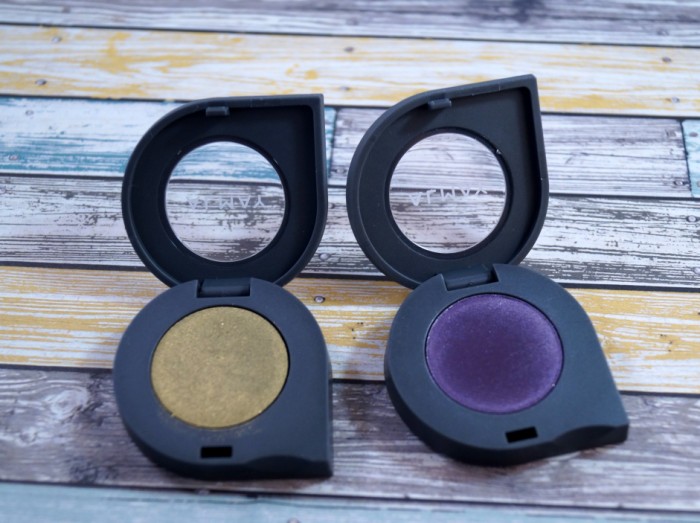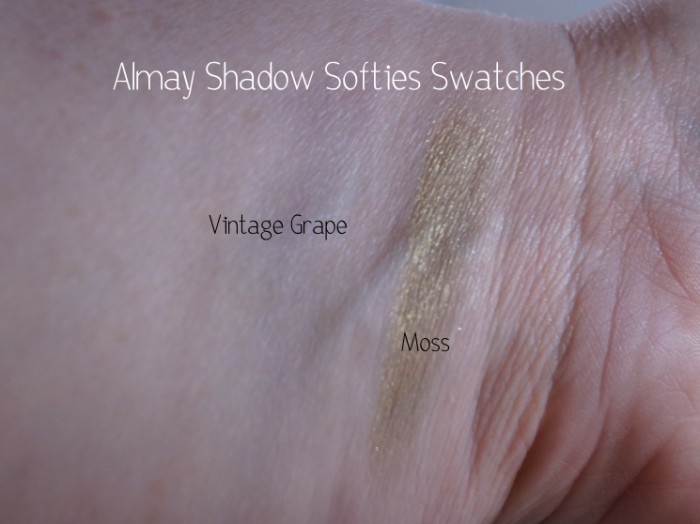 In doing a little more research, it appears that there are two lines of this shadow – 6 mattes, like the Vintage Grape, and 6 metallics, like the Moss shade.  Perhaps that has something to do with the color payoff?  I might try other shades of the metallic shadows.  I am not sure if I would buy other colors of the mattes.