Christmas Stockings are one of my favorite parts of the holiday. I love gathering all the little trinkets and treasures that people will love, along with the traditional stocking stuffer items. And then spending an hour or so stuffing it all in this sock shaped package.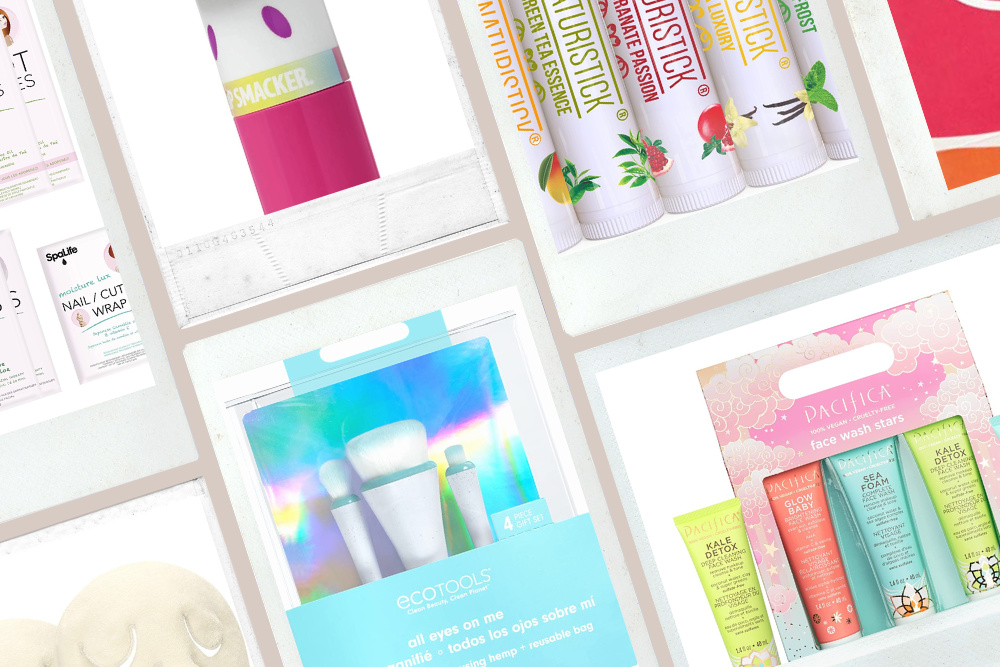 When you have a beauty lover on your list, it can be difficult to find fun beauty stocking stuffers that aren't going to break your budget. Let's face it – some beauty products can really put a dent in your wallet.
These beauty stocking stuffer items are all from Amazon, and most have free prime shipping. That means they're still great options for those procrastinators out there. Not that I'd know anything about that. *ahem* There are also several of these that come in a multipack, and can be broken up for all those on your list that love to pamper themselves.
Beauty Stocking Stuffers from Amazon
Links may be commissioned.
Neutrogena Makeup Remover Towelettes
These individually wrapped makeup remover towelettes are the perfect little stocking stuffers. They are the perfect size to fill in the empty space in a stocking and are so useful!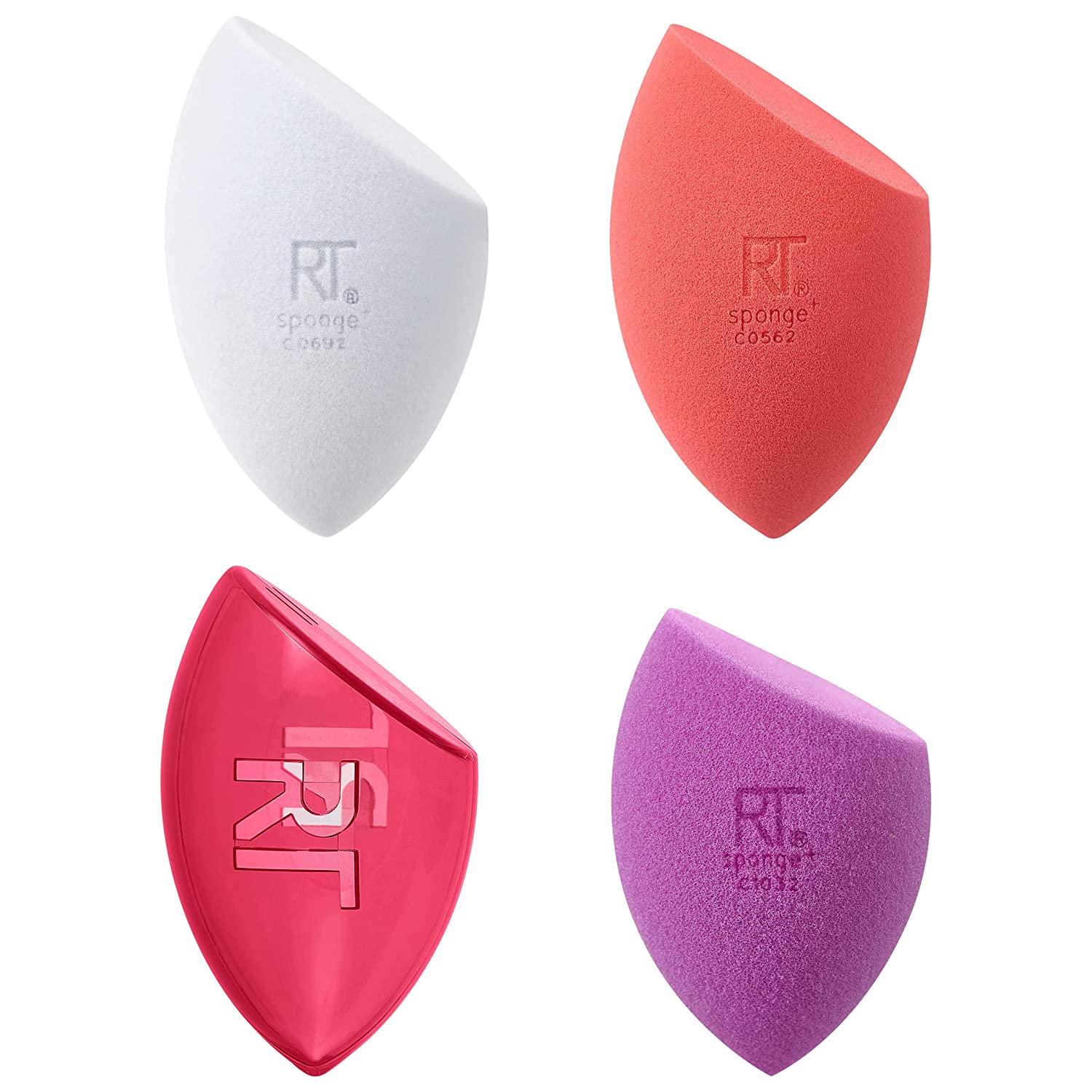 Real Techniques Makeup Sponges
Real Techniques has good quality makeup and beauty tools at budget friendly prices. This 4 pack of makeup sponges makes for a great stocking stuffer that will be used and loved.
Give the gift of fuss free face cleaning with this highly rated micellar water.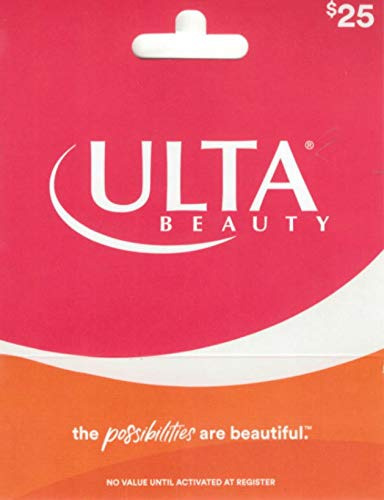 Load this card with $25 for a stocking stuffer that will make her squeal with delight!
This palette features 16 gorgeous colors to give her eyeshadow an upgrade! Great for beginners or those on a budget. Pair with a NYX Milk jumbo pencil for maximum color payoff.
Never ruin your good towels again! This 6 pack of super soft towels is perfect to stuff in a stocking for an eco friendly way to keep her face clean.
Sheet masks are still oh so popular. Try something new by bringing a bubbly experience to skin care routines with these carbonated masks!
Give a variety of skin care options with this pack of 10 clay pods and a brush. These are highly rated and are great for your various skincare needs.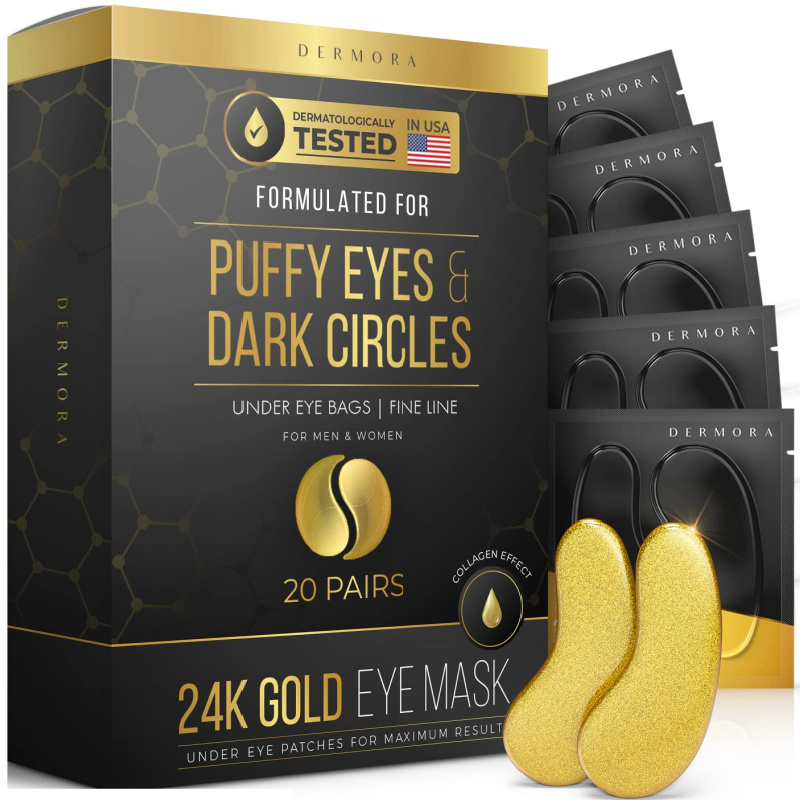 These 24k Gold Eye Patches are so fun! Reduce dark circles and puffy skin around the eyes with a gold treatment. Wear them with your husband or boyfriend, your sister on a spa day, or just on your own.
These reusable face towels offer an at home spa experience anytime you want one. Use them hot for an incredible steam experience, or cold for pore reducing.
Who doesn't love some me time in the bath? This multipack of bath bombs is the thing to get if you need to stuff several stockings as you get 9 in each package. Add a couple to each stocking and BOOM!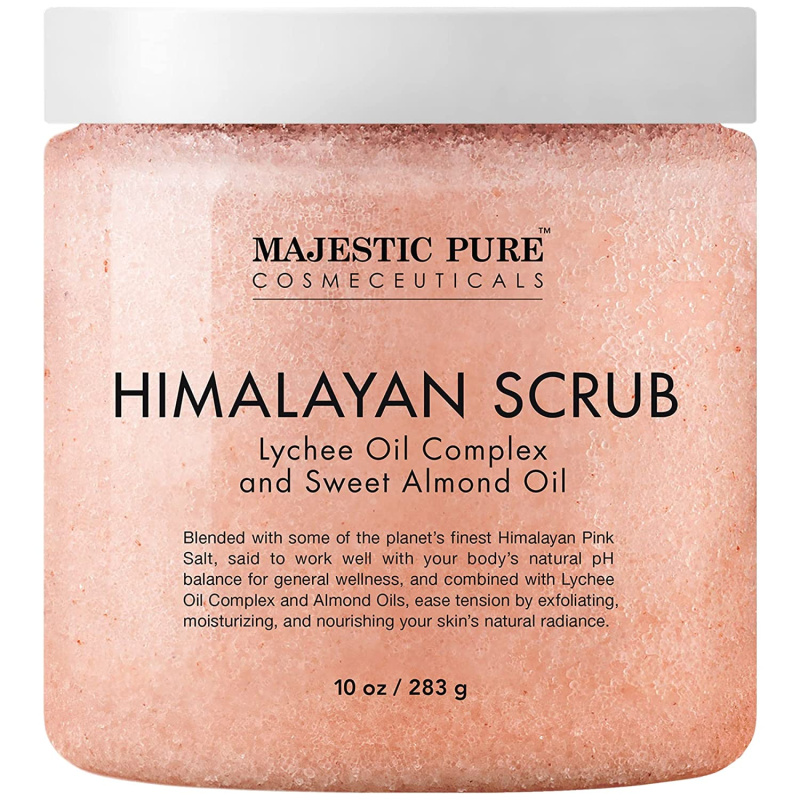 This pretty pink scrub will give your beauty lover the softest skin ever.
You are never too old to swoon over a unicorn lip smacker! These are perfect for stocking stuffers.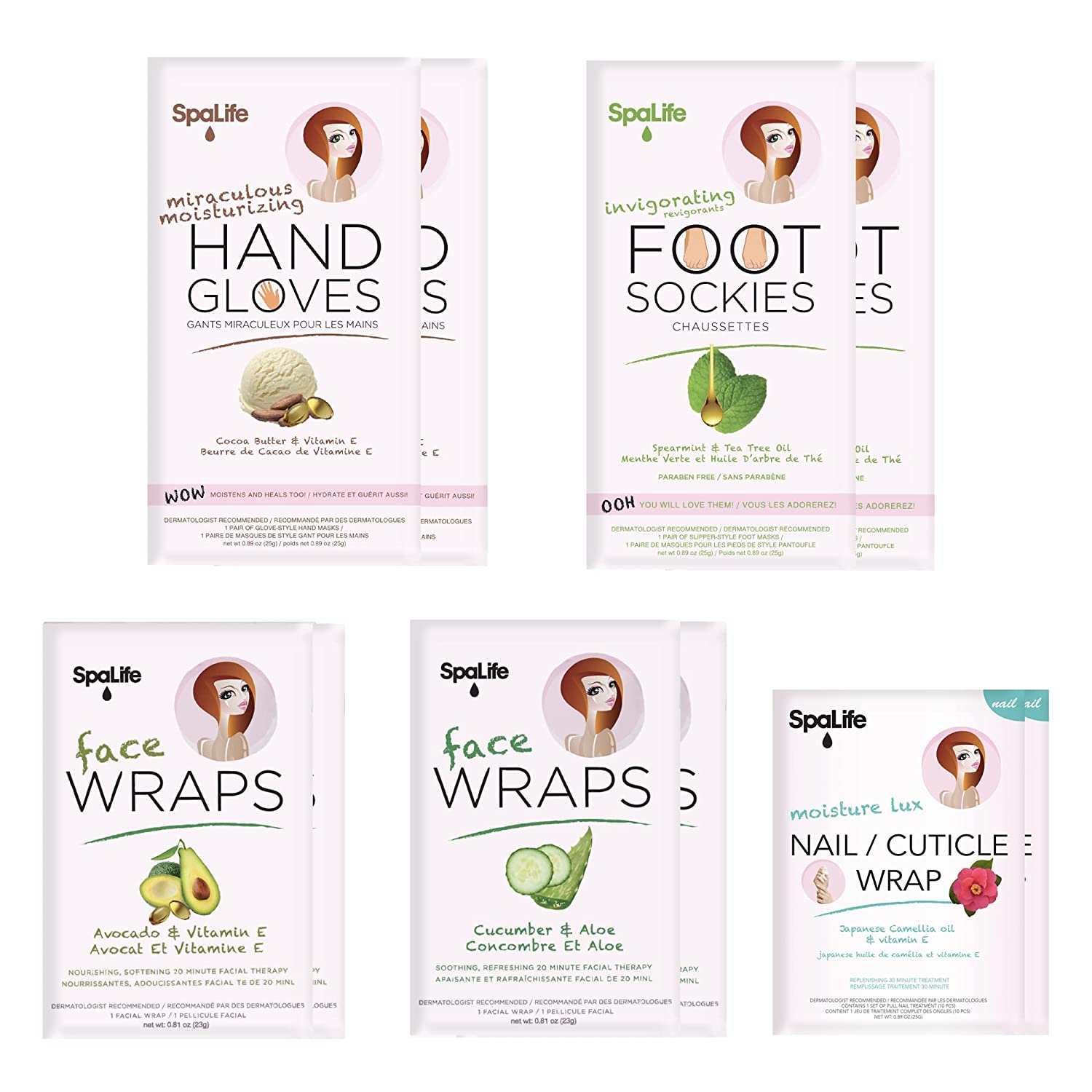 Spa Life At Home Spa Treatments
Pamper your loved one from head to toe. This multipack of gloves, socks, cuticle wraps and face masks is perfect for an at home spa day with a friend.
This multipack of lip balms will help everyone on your list keep their lips smooth and healthy all winter long. Plus, there's no questionable ingredients here!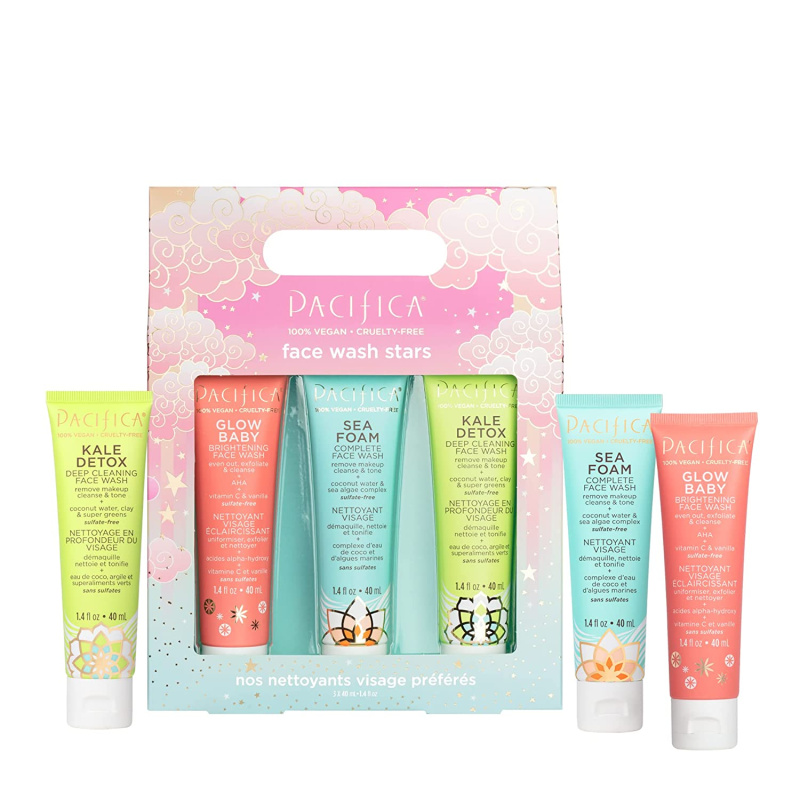 Pacifica is a fun brand that's budget friendly, and that makes them a perfect stocking stuffer. Try one of several 3 piece kits that start at $10! This 3 pack is totally vegan and features 3 formulas to get your skin care routine on track.
Ecotools is another brand that makes nice makeup brushes that are affordable, This holiday gift set has all of the tools you could need for perfect eyes every time.
This handy tool makes hair washing day a total sensory experience! This makes washing your hair feel even more amazing. Pair it with a scalp scrub for a really great one-two punch that gives you the best hair ever.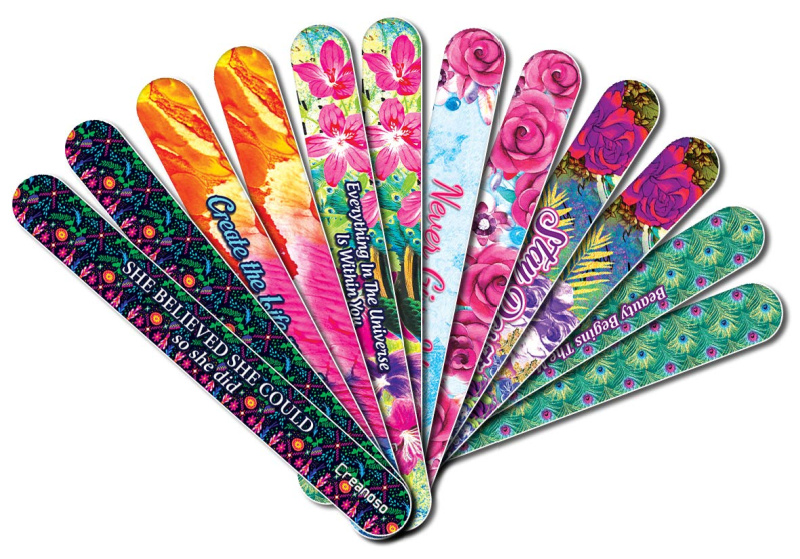 Emery boards are a perfect addition to a stocking because they are useful and this multipack is gorgeous! If you want to get wild, add a couple great shades of nail polish in to the stocking, too.
Puffy face days meet their match with this ice roller for the face. Offer cool comfort and reduced puffiness in a flash, plus it just feels so good on hot days, or when you have a headache or other facial pains.
Aren't these beauty stocking stuffers fantastic? Add in a few of your beauty fanatic's favorite items – you can get minis from Sephora and Ulta, as well as many brand websites. Gather it all together and you have a winning stocking!