Retropical samples were provided for editorial purposes.  All opinions are my own.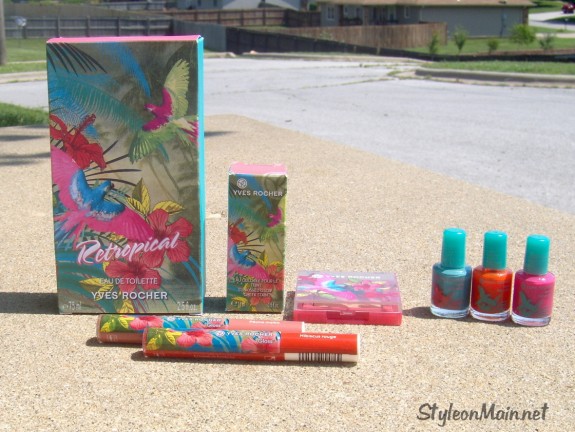 I am a huge fan of retro and vintage stuff.  Retro design, old style makeup & cosmetics, vintage clothing, it's all good!  I mean, my first set of grown up furniture was a complete set of Mid Century Modern Teak furniture.  I also love vivid colors.  I always tell people I'm not afraid of color, and it's sooo true.
That's part of the reason that I was stoked about the new ReTropical line from Yves Rocher. I mean, It's right in the title – retro and tropical.  The good folks at Yves Rocher were kind enough to send me an assortment of the Retropical line to try out.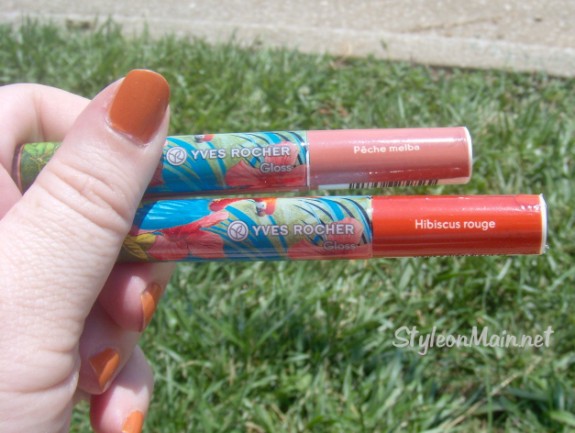 Retropical Items Overview
Yves Rocher Lip Gloss  – This is a great texture.  It's a tad bit thick at first, but it's not sticky at all. I would almost say it's more like liquid lipstick.   It's also fairly long lasting.
Hibiscus Rouge – A grogeus slightly orangish red shade.  Normally, I'm not big on the red-orange colors, but this one is pretty and really flattering.
Peach Melba – A perfect nude lip gloss.  Nudes are so popular right now, but I still want it to look like I'm wearing something, y'know?  This one solves that issue.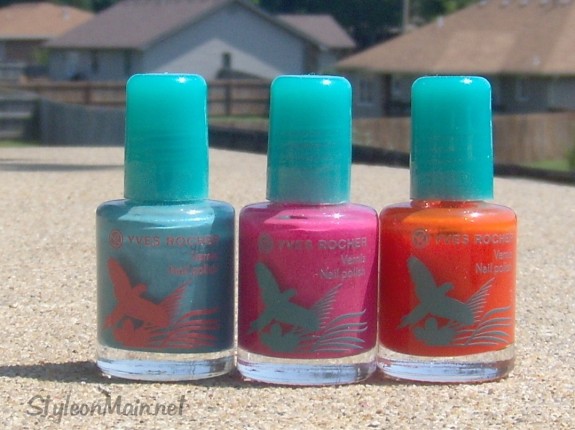 Nail Polish – These are great quality in mini sizes.  The colors are bright, which are perfect for summer or a vacation.   Or, y'know, any time you need a little boost.   These shades  go on smoothly and wear well, too.
Hibiscus Rouge – A stunning orange shade that looks amazing with a tan.
Hibiscus Rose – Gorgeous fuschia pink color.  Great for summer, or other times of the year.
Blues des Bermudes – A classic teal shade.  Not turquoise, not jade, teal blue.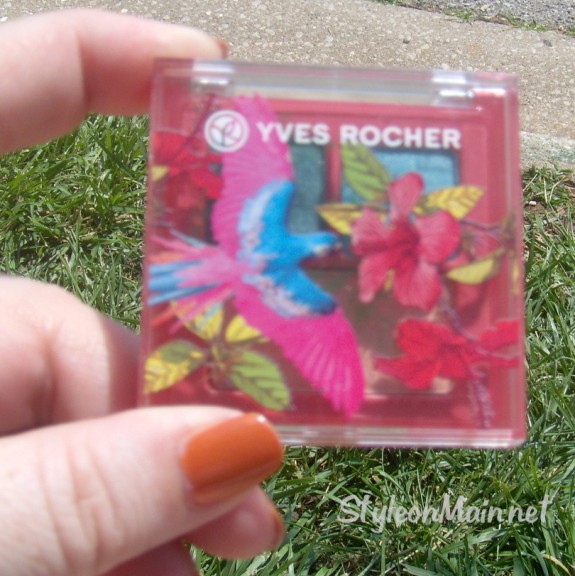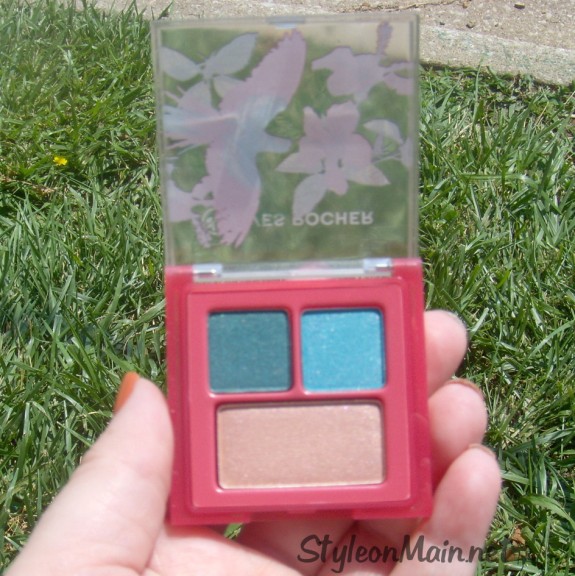 Retropical Eye Shadow Palette – A small palette of three nice, creamy blendable colors.  There's Bleu des Bermudes,  a turquoise shade , Eucalyptus, a dark jade green shade, and Peach Melba, which is a fabulous highlighter.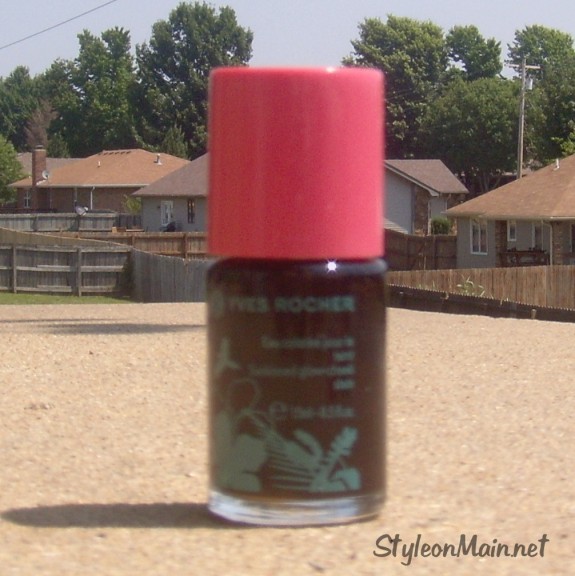 Retropical Sunkissed Glow Cheek Stain – This isn't really a Cheek Stain, like a blush.   This cheek stain is designed to be more like a bronzer, and give you a tanned appearance.  For my complexion, it works perfectly to give a natural looking glow.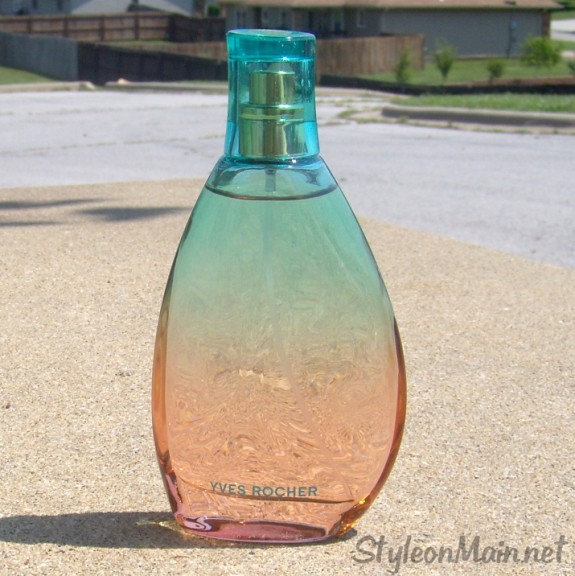 Retropical Eau de Toilette – Notes of Orange, Mandarin, and Bergamot.  It's floral and fruity,slightly sweet, yet sorta grounded, and  not overpowering.  It's a perfect scent for summer, or any time you want something light and fresh.  This scent is actually better after it's on your for a few minutes.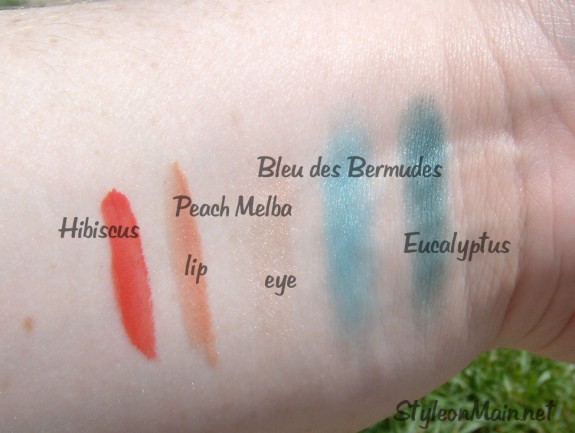 One other great thing about the Retropical line is how budget friendly the items are.  The cosmetic items top out at $10, and the perfume checks in at $25.  You can't beat that price, especially for this kind of quality.