I received a Wantable makeup box for review purposes.  All opinions are my own.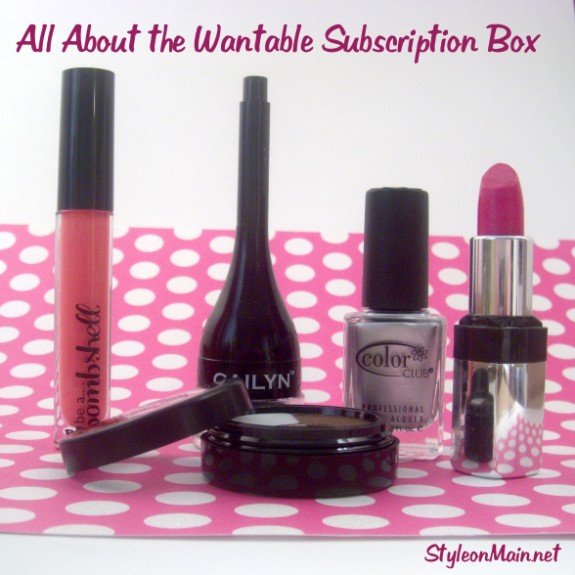 Have you heard of Wantable?  It's a new entry into the subscription box market, but it's really different than the others out there.
I am a huge fan of subscription boxes.  There's three or four key elements that just appeal to me.  One is the getting mail.  Who doesn't like to get mail?  Another is the grab bag element of it.  I don't know about you, but when I was a kid, and I'd see a tub full of those small paper bags sealed with stickers, my heart would start to race.  The boxes are generally filled with themed items that you'll enjoy.  If you don't enjoy the theme, why subscribe, right?  There are new things that you'd never buy.  That's one of the real beauties of Subscription Boxes.  Trying new things you never would have thought to consider.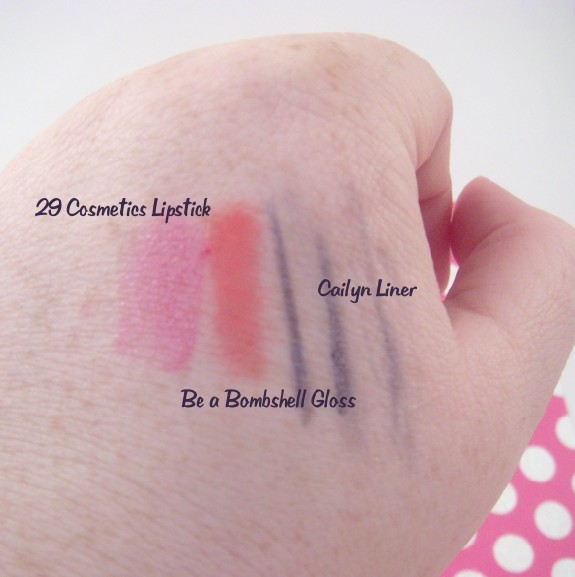 Soo…what makes Wantable so different?  Well, there's a few things.  You get to choose between jewelry and makeup.  So that's pretty awesome to start.  You fill out a detailed questionnaire regarding your likes and dislikes, skin tone, eye, and hair color.  Love eyeshadow, but hate nail polish?  That's okay!  They'll try not to send you polishes.  Only wear orange or pink lipstick, no red shades for you?  That's cool, the good folks at Wantable will work around that, too.
Next, it's all full-sized products.  Yeah.  No deluxe samples or trial sizes here.  Full sized blush, full sized nail polish, full sized lip glosses.  Wanna know another secret?  It's all mid-range to high end brands.  That's even better, right?
But What's in the Wantable Box?
My Wantable box was full of awesome goodies.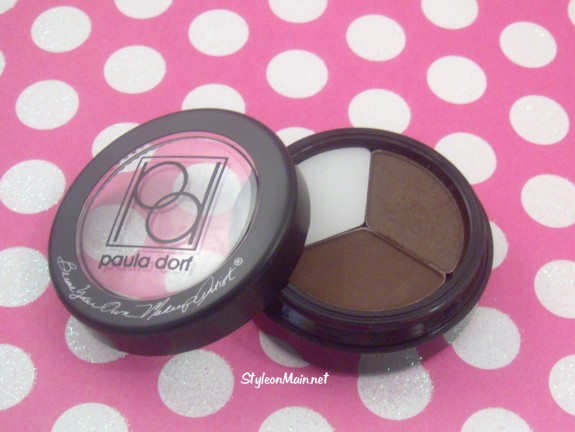 Paula Dorf  2+1 for Brows – I wasn't super stoked about this, just because it's utilitarian.  However, it's something I probably wouldn't buy for myself, but every girl should definitely have in her makeup kit.  Retails for $26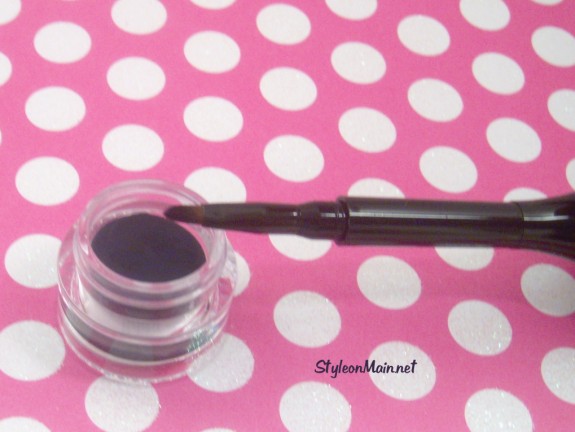 Cailyn Gel Eyeliner in Blue – This is so luxurious.  The brush is great and the product glides on effortlessly.  Concerned about the color?  Don't be.  It's an amazing smoky navy that almost looks like a soft, less intense black.  Retails for $21.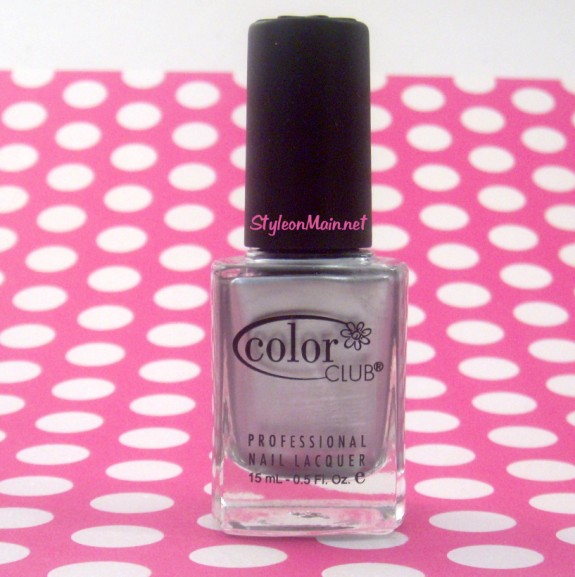 Color Club Nail Polish in On The Rock – This is a metallic silver shade.  I love wild and crazy nail polish, but I wasn't sure about this.  It goes on super smooth and two coats look pretty great.  Retails for $8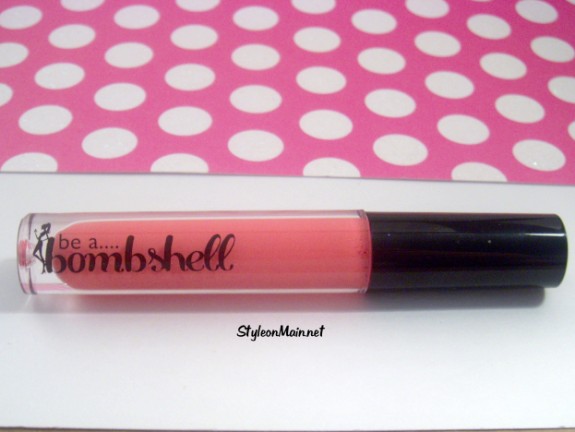 Be a Bombshell Lip Gloss in Caliente – I was totally expecting this to be red or orange when I saw the name.  But no, it's a gorgeous coraly-pink shade, and so pretty. And it's not sticky, at all.  Retail value is $14.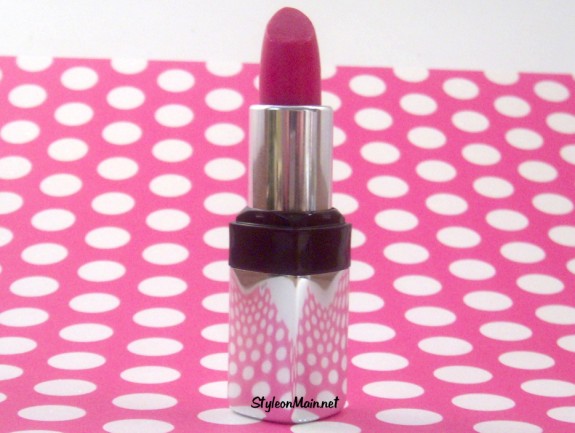 29 Cosmetics Lipstick in Sparkling Shiraz.  Again, I was expecting a dark wine shade, and this is a beautiful rosy pink.  It's like, perfect for my skin tone.  So pretty, and really a treat.  Retails for $25.
There was also a sample of a sugar scrub by Milu, which came in a small screw top jar, like a small mineral makeup.
Now for the dirty details.  Wantable is available at two separate price points.  One time only boxes, meaning that you're not a subscriber, are $40.  If you choose to subscribe, they're $36/mo.  Yes, that's a but steep when compared to other subscription boxes, but this is primo stuff, too, all in full sizes.  The retail value of my box's contents is $94.  That's a considerable return on investment.
I would totally recommend Wantable to anyone that was considering a subscription box.