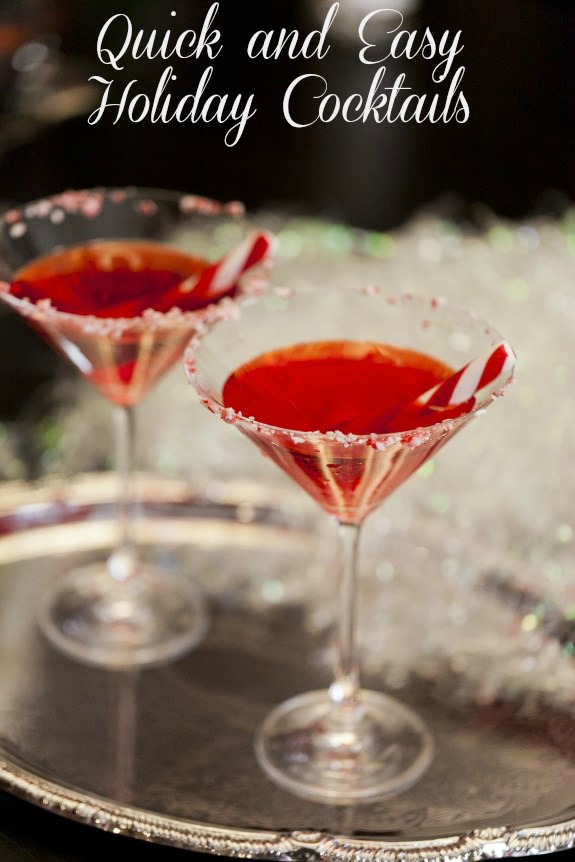 The holidays are upon us! It's the time for parties and get togethers. You don't want your event to be boring though. Oh no! Try some of these festive holiday cocktails for your next get together. The best part is that they're quick and easy to make, too.
Quick and Easy Holiday Cocktails Recipes

Holiday Raspberry Shooters
Ingredients
Black Raspberry Sparkling ICE
1 oz. vanilla flavored vodka
White sugar nonpareils for rimming each shot glass
Directions
1. Wet the rim of a chilled shot glass and dip into a shallow bowl
of nonpareils.
2. Pour in chilled vodka and top with a splash of Black Raspberry
Sparkling ICE.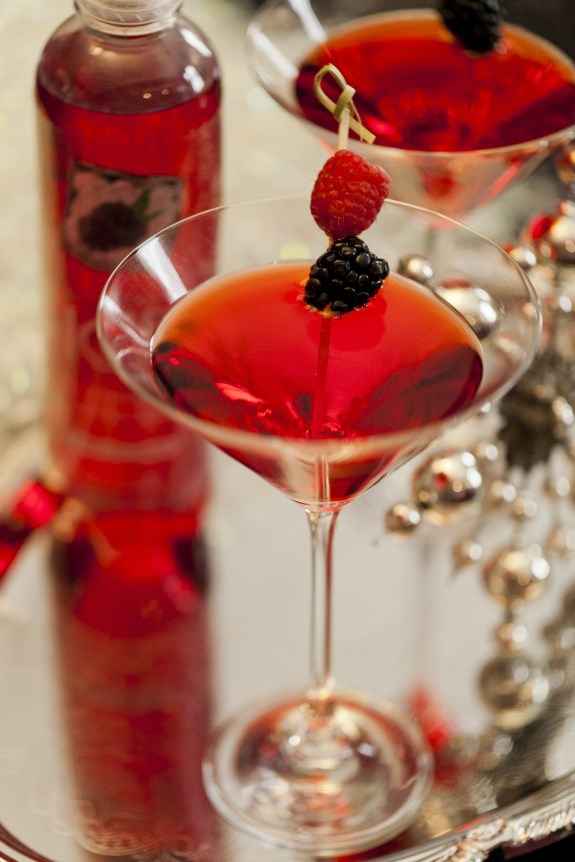 Festive BlackBerry Martini
Sparkling Blackberry martinis are a decadent cocktail option. As a bonus, the Sparkling ICE mixer is zero calorie and tastes good, too.
Ingredients
3 oz. Blackberry Sparkling ICE
1/2 oz. Vodka
1/2 oz. Chambord
1/2 oz. Pineapple juice
Directions
1. Combine vodka, Chambord, and pineapple juice in shaker with ice
2. Shake, strain, and pour into chilled martini glass
3. Top with Sparkling ICE and garnish with fresh berries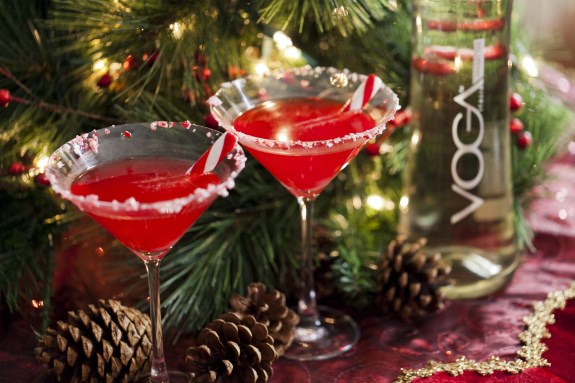 Sparkling Peppermint Swirl
Who doesn't love a sparkling wine ad peppermint flavors? This drink just screams holidays!
Ingredients
2 1/2 oz VOGA Prosecco
1 oz crème de menthe liquor
Splash of Grenadine
Directions
1. In a shaker, combine ice, crème de menthe and grenadine.
2. Stir gently and strain into a chilled martini glass rimmed
with crushed candy canes.
3. Top with VOGA Prosecco and garnish with a candy cane.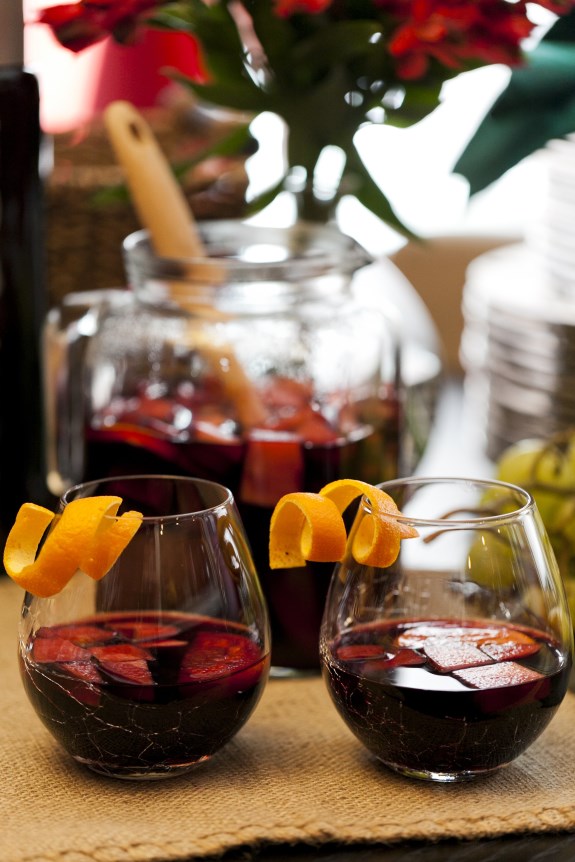 VOGA's Festive Winter Sangria
Sangria is typically a summer drink, but this winter version should warm you up nicely. Think of this as an adult version of party punch.
Ingredients:
2 bottles VOGA Italia Merlot
3-4 fresh figs, sliced (or 1 cup dried figs)
1-2 fresh gala apples, sliced
1 cup of cherries
2-3 oranges, sliced (not peeled)
1 lemon, sliced
3 cups sparkling apple cider
1 cup orange juice
½ cup brandy
½ cup dark spiced rum
4 cinnamon sticks
5 whole cloves
Preparation:
1. Slice apples and insert whole cloves directly into the fruit.
2. Combine all fruit slices in a glass pitcher and slowly pour in brandy and wine. Cover and chill from 2-24 hours (the longer, the better!)
3. Before serving, add sparkling cider and orange juice. Stir gently and serve over ice. Makes approximately 15 servings.
Will you be making any of these holiday cocktails this season?