We were provided a Stewart Stand Wallet for editorial purposes. Opinions are our own.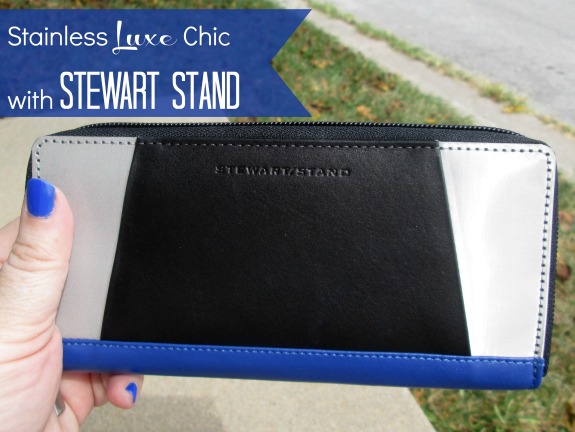 One of the great luxuries in life is a fantastic wallet. Personally, I like something that has a lot of style. The black, royal blue, and the stainless steel of this wallet really fits the bill.
I like clutch wallets like these, as sometimes I don't feel like bringing my whole purse with me. It's large enough to put basically everything I need to bring with me, but not so large that it gets in the way.
Stewart Stand makes some of the most luxe wallets I've seen in a while. They're not just luxurious; they have a lot of unique style features. The gorgeous Italian leathers, with their soft and creamy textures, are paired with stainless steel accents. Yep, these Stewart Stand wallets are made with actual, real stainless steel. I adore the pop of color that the royal blue leather provides, too.
Besides looking amazingly cool, the stainless steel doubles as a safety feature. How, you ask? It offers RFID protection, which prevents your credit card info from being stolen through your wallet. I mean, it's hard enough to keep your info safe, right? If your wallet is willing to help you out, that's a total bonus.
Of course, all the protection and cool looks in the world aren't gonna be that great if the wallet isn't well-organized. The wallet has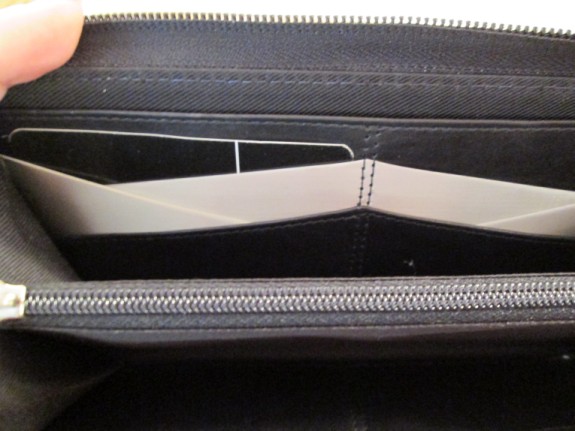 12 Credit Card pockets. There's plenty of room for your ID, debit cards, and all those gift cards and store loyalty cards that seem to multiply in your wallet.
A zippered pocket inside that is perfect for your coins.
Two separate slots for your dollar bills. I generally use one of these for receipts that I need to keep track of.
Plus, the gusseted sections have plenty of room for your other miscellaneous items.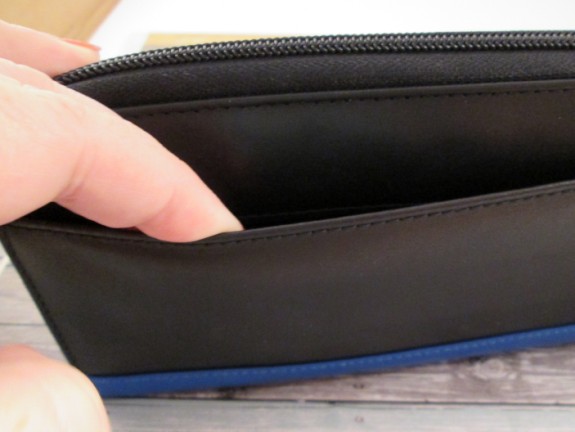 There's even an outside pocket that an iPhone fits in. My non-iPhone fits in there pretty well, too.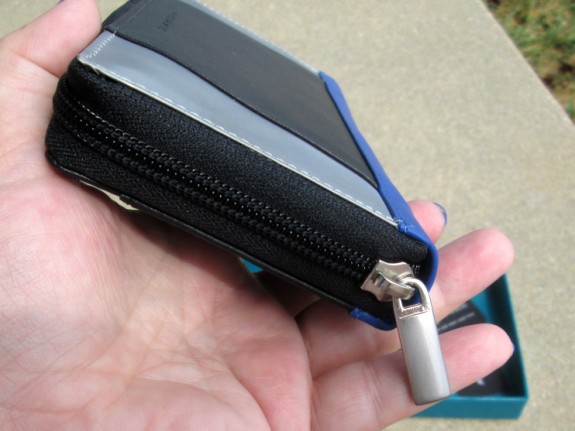 Stewart Stand made sure to pay attention to all of the details. The zippers are the perfect weight for the wallet, and the stainless zipper pulls are gorgeous. On high end items, it's the little details that really make such a difference. Even the gussets are the same royal blue leather of the front of the wallet.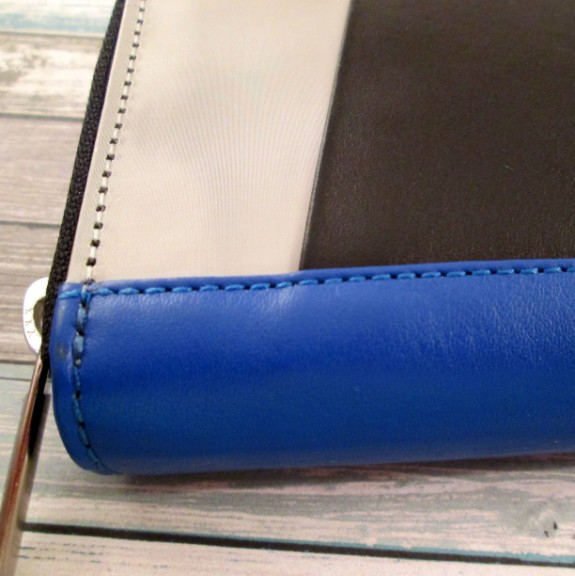 Since the wallets are made with real Stainless Steel, they will set off metal detectors. That gives you another opportunity for everyone to see your super awesome wallet! The stainless steel will also weather and age with time.
Stewart Stand has a fantastic collection of wallets and accessories for men and women. They would be a great gift for that hard to buy for person.