Looking for a little something special for your at home Valentine's Day party? These Pink Starburst jello shots are the perfect cocktail to serve.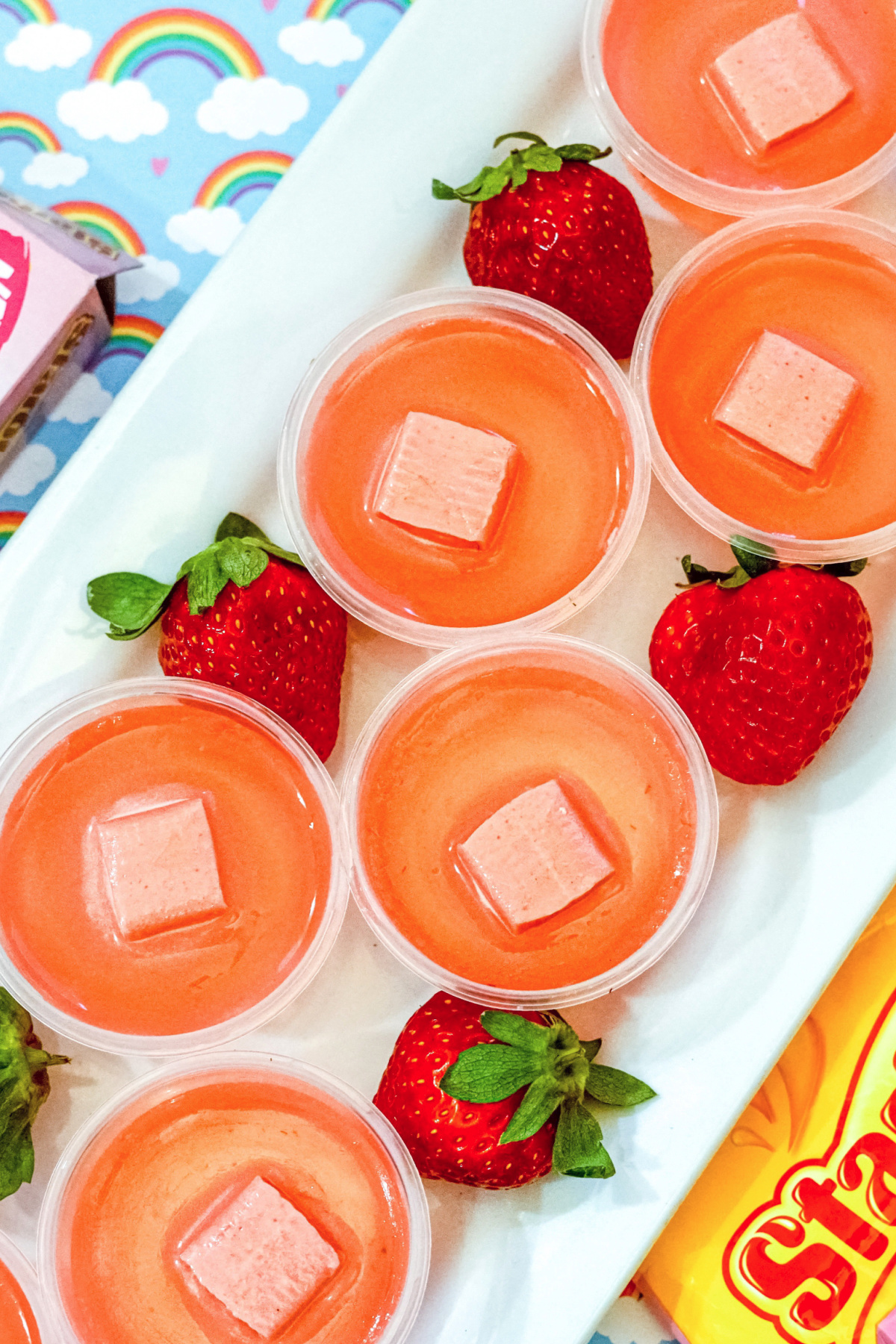 They're so easy, and feel both special and naughty at the same time. We're grown adults. Should we be doing jello shots??
The answer to that is HECK YES we should! Jello shots are fun and easy to make. Even better, they taste good. You'll want to make up a big batch of these Pink Starburst jello shots for the grown folks to partake in.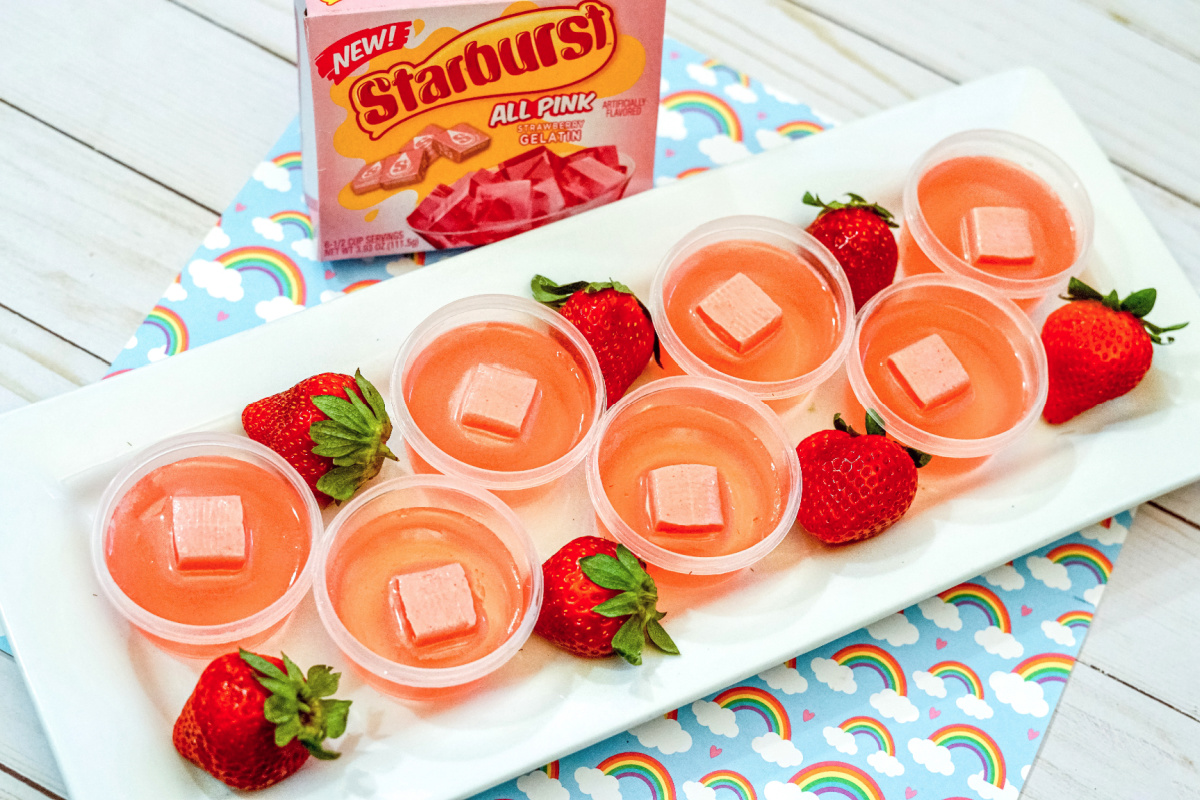 Even better, no one has to make cocktails, and there's basically no cleanup. YAY! Just throw the little cups in the trash and you're good to go. While these Pink Starburst jello shots are perfect for Valentine's Day, they're really great all year round.
Pink Starburst jello shots recipe
Links may be commissioned.
There are a few things you'll need to make this recipe easier and more convenient. The first is plastic condiment cups These are going to be the container for your jello shot. You'll also want some flavored vodka. We're using Svedka Strawberry Lemonade Vodka for this recipe.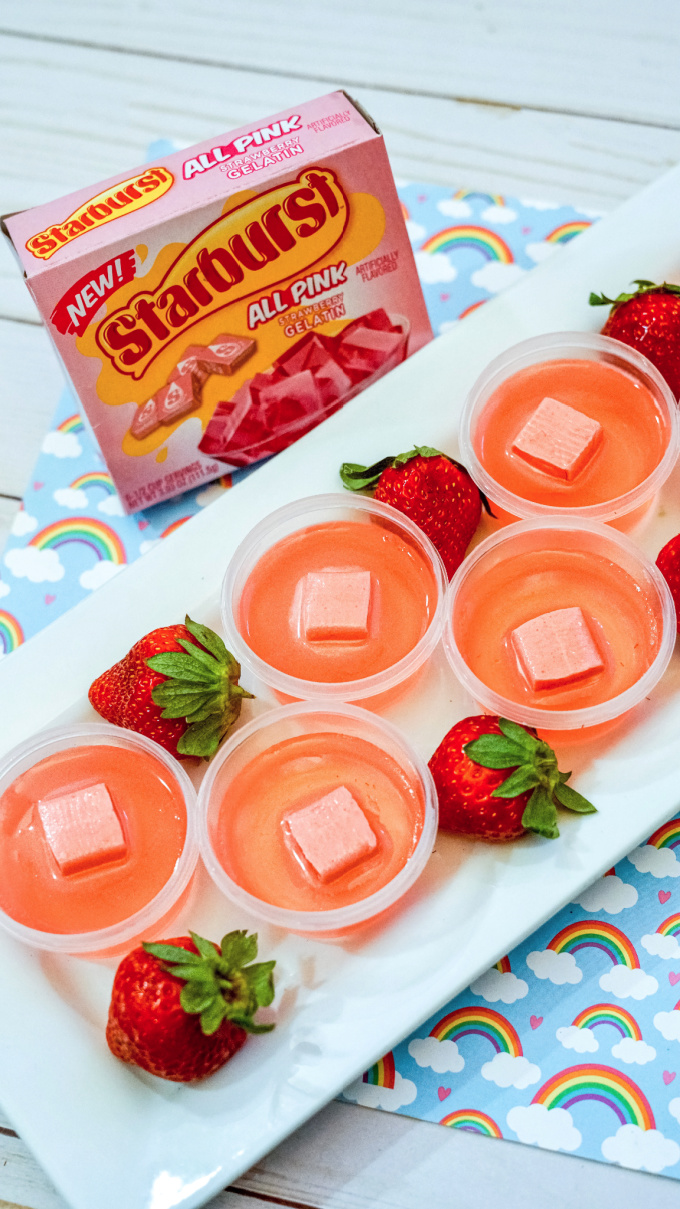 Pink Starburst Jello Shots
Prep Time: 5 minutes

Cook Time: 15 minutes

Additional Time: 4 hours

Total Time: 4 hours 20 minutes

A delicious strawberry lemonade boozy Jello shot that's perfect for Valentine's Day, summer, or any time, really!
Ingredients
1 Box Pink Starburst Jello
Pink Starburst
1 1/2 Cups Water
Plastic Condiment Cups
Instructions
Bring 1 1/2 cups water to a boil.

Once boiling, add jello. Stir well to combine.

Add in 1 1/2 Cups Strawberry Lemonade Vodka. Stir well to combine.

Fill condiment cups with jello mixture.

Refrigerate until jello hardens, approximately 2-4 hours.

Place a pink Starburst on each cup.

Serve and enjoy.
Notes
If you can't find Pink Starburst jello, you can use lemon for a similar flavor. Your jello shots will be yellow, instead of pink.

Aren't those easy? Remember, always imbibe responsibly, and keep these out the reach of children. They are alcoholic, after all.
Looking for other jello shots?
Try these: