Recently, I was helping a friend pick out some jewelry pieces for her wardrobe. One of the items she showed me was this cute lariat necklace that was suede and pearls. It was something that is totally her style, and she'd wear a lot.  It went to the wish list immediately.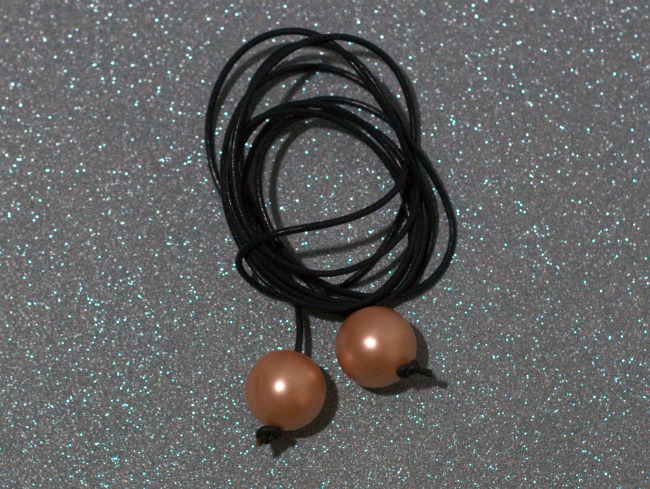 After a second look, I knew we could make this pearl and leather lariat necklace.  Now, it's not terribly expensive at $54, but I was sure we could make it for just a couple bucks. And I was right! It's so simple to make, that even a non-DIYer can do this in no time at all.
Pearl and Leather Lariat Necklace
Links may be affiliate links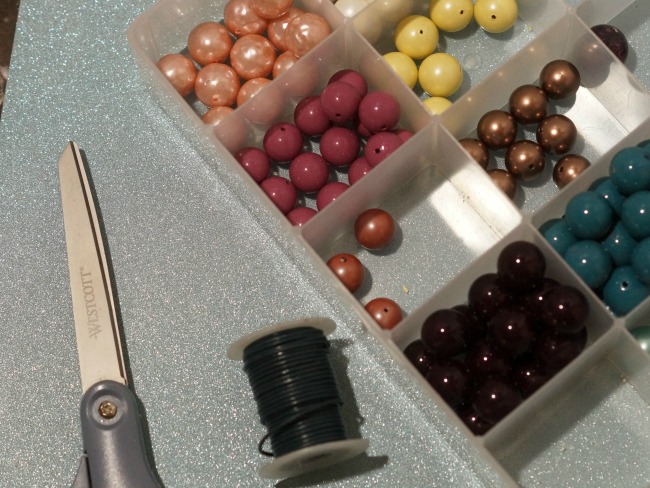 Supplies
Directions
Measure out your leather cording to a length that makes you happy. Personally, I like to double my lariats and feed the ends through the loop, so I make them about 60-72 inches long. Trim to that length.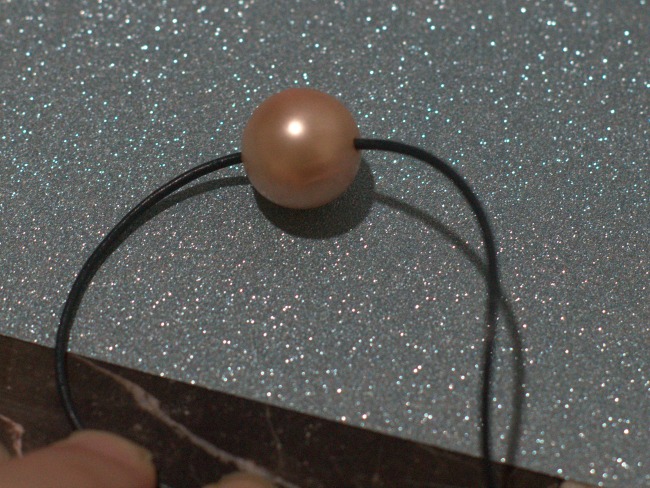 Thread the two beads onto the leather cord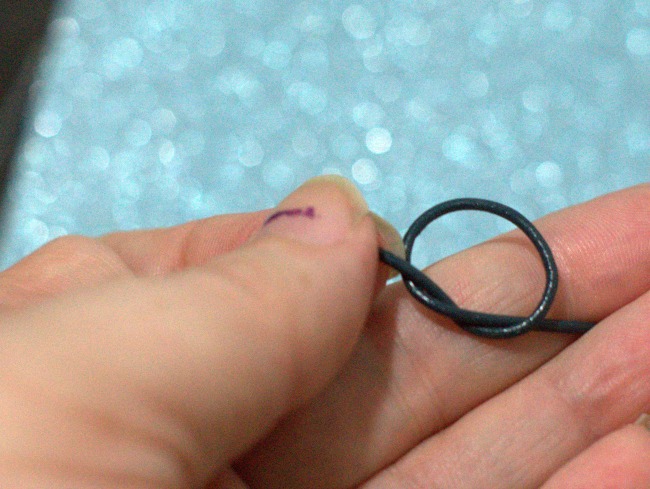 Make an overhand knot in one end of the leather and pull taut. Push the beads to that end.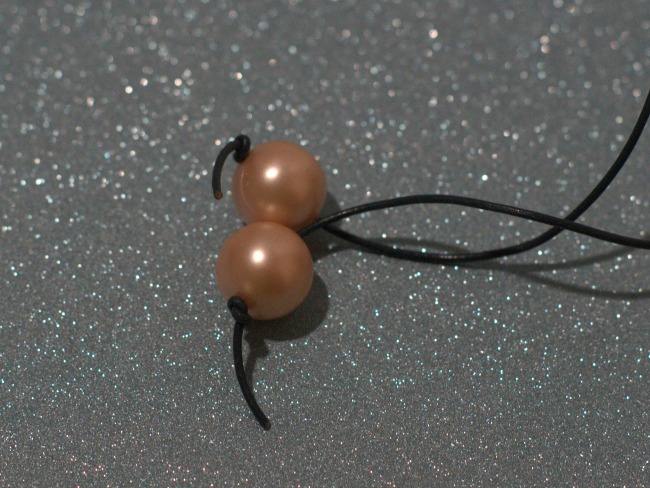 Make an overhand knot in the other end of the leather cord, pulling tightly. Trim the extra leather tails. Push one bead to each end of the lariat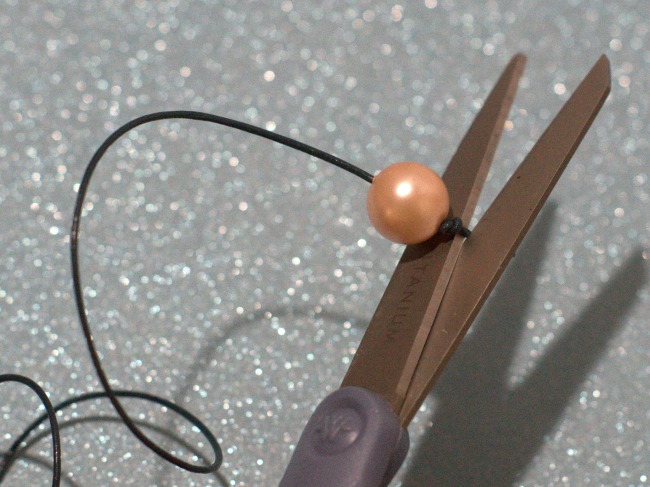 Voila! You've just made yourself a copycat of this necklace from Anthropologie for about $3 and 5 minutes of time. See how easy it is to make a cute, yet totally sexy pearl and leather lariat?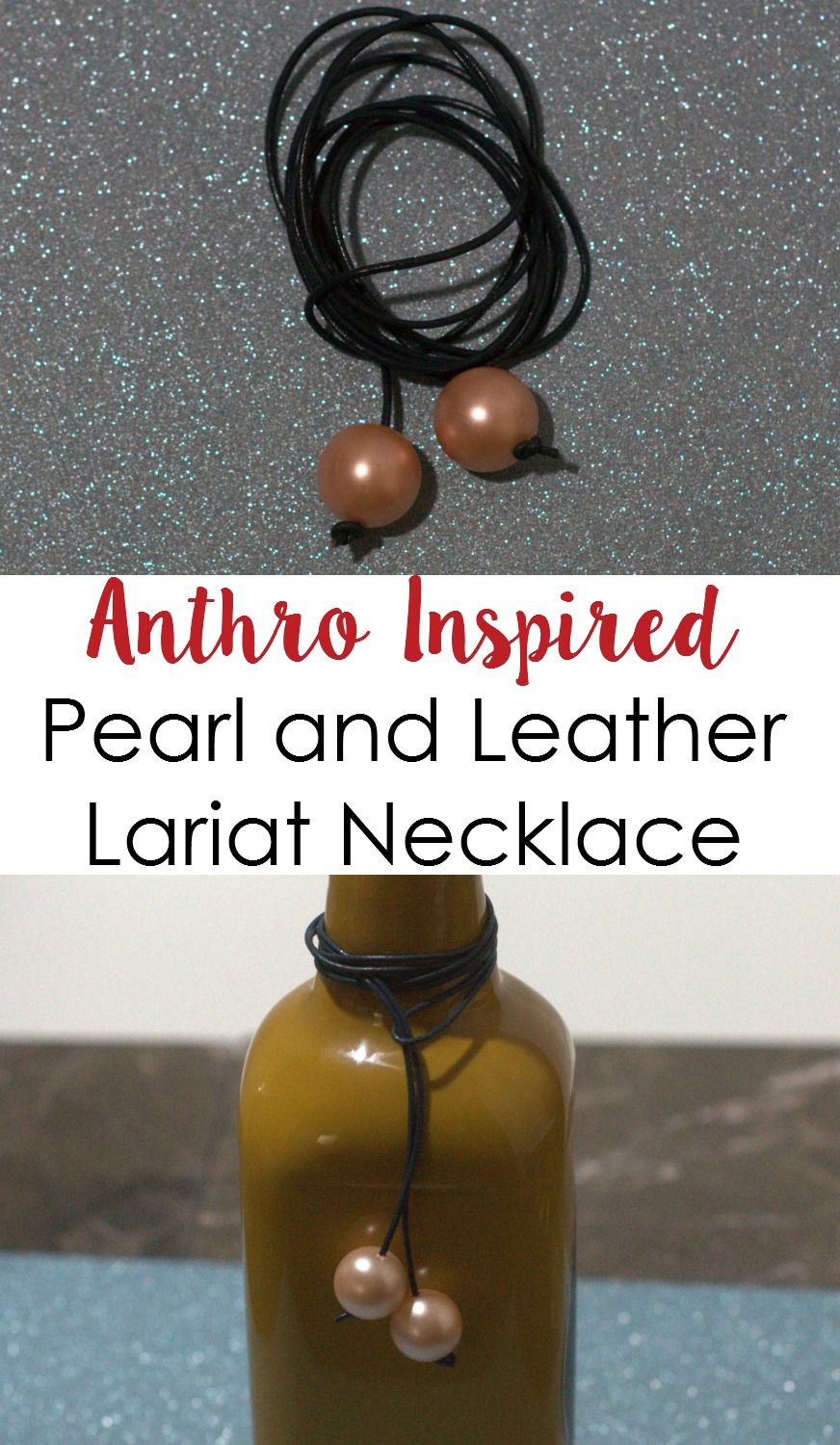 Be sure to check out the rest of these great Valentine's Day DIY projects