When I go out, there are a few drinks that are my standard go-to cocktails. Cola and Rye. A Mojito. A Moscow Mule. They're generally pretty tough to mess up, and you pretty much know what to expect.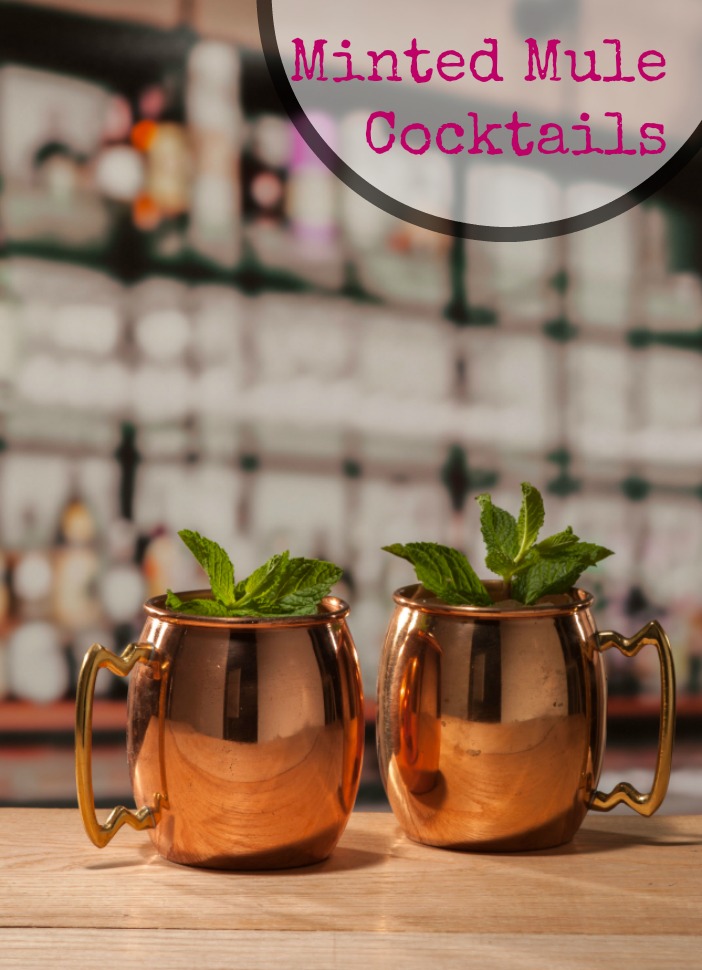 This Minted Mule Cocktail recipe takes two of these drinks, mashes them together, and then spins it hard into it's own delicious concoction. It has that really familiar, but not quite what you're expecting feel, but not in a weird way.
Minted Mule Cocktail Recipe
A little margarita, a little Moscow Mule, with a hint of mojito.  Links may be affiliate links.
Minted Mule Cocktail Recipe
A mashup between a Moscow Mule and a Margarita, with a smidge of Mojito thrown in for good measure.
Ingredients
1 part Sauza® Signature Blue Silver Tequila
½ part lime juice
3 parts ginger beer
mint leaves
Ice
Spring of Mint for garnish
Instructions
Add all ingredients to a copper mug and stir to combine.
Add ice to the mug and stir again.
Garnish with a sprig of mint.
See how easy that is? It's practically fail proof.  You will want to use a good quality ginger beer, as that's the main component of your cocktail. A cocktail can only be as good as it's ingredients.
For a classic Moscow Mule, use vodka instead of tequila. You'll also want to serve it in a copper mug, like the one shown above. I'm also fond of this hammered copper mug or this one that you can get monogrammed.  Fanceh! There's also a budget friendly copper mug option, as these can get pricey, quickly.