This post brought to you by Hollister Co. All opinions are 100% mine.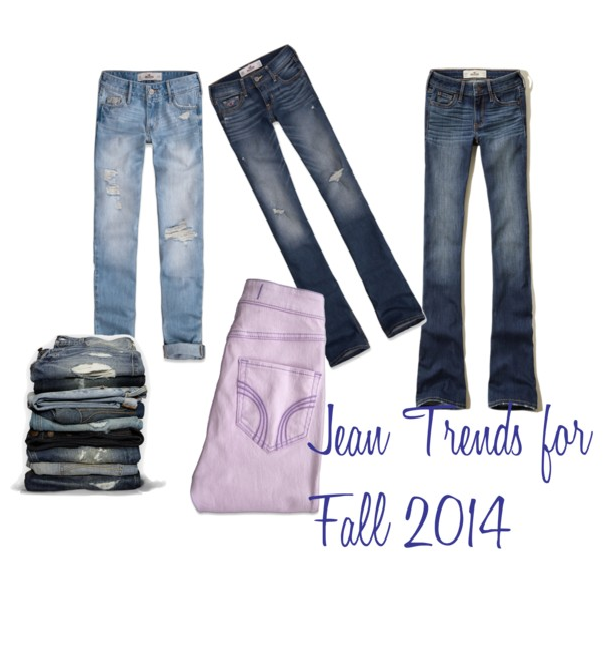 Yes, I realize that summer just started, and it's hard to believe that fall is right around the corner.  But it's true!  Of course, we all need jeans.  Here are the hot jean trends for Fall 2014, featuring styles from Hollister Co.  Why Hollister Co., you ask?  Because they have great features in their denim that flatters every body.
Jean Trends for Fall 2014
The Boyfriend Jean
The Boyfriend jean will continue to be among the popular jean trends for Fall 2014.  Right now, I am loving this style.  With a relaxed fit and a slightly baggy style, it's a nice alternative to the skinny jean.   Pair with a great tee shirt and some flats, and you've got a super cute outfit going.
Skinny jeans
Skinny jeans are here to stay, and are remaining strong in the jeans trends for Fall 2014.  They're a wonderful choice for pairing with tunic tops, bulky sweaters, and tall boots.  They help to create a slim line when wearing these bulkier and looser-fitting items.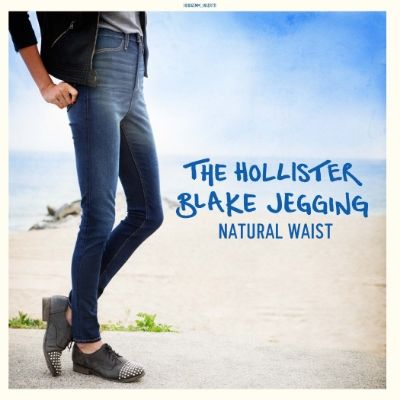 Jeggings
Jeggings are like denim leggings.   Skinnier than Skinny jeans, these are generally stretch denim, which I adore.  Why do I like stretch denim?  The little bit of stretch helps the jeans to keep their shape, and you don't get a saggy butt or knees.   That look is not nearly as cute.
New Finishes
One of the hot jean trends for Fall 2014 is acid wash.  Yes, it's true.  That look from the 1980's is back.  Hollister Co. has three acid wash colors – Light, medium, and dark.  They've also introduced a bleach finish, which is almost a white-blue shade.
Of course, colored denim will remain one of the jean trends for fall 2014 as well.  Everything from black and grey to shades of blue to vivid colors of red, blue, and green.  Of course, we can't forget the pastel colors either.  Vivid pastels will be HOT for Fall.
Embellishments
Now, you can wear your jeans long and plain, and they'll look fabulous.  But, embellishments and detailing are super-hot jean trends for Fall 2014.  Distressed, torn up jeans will continue to be hot.  Button fly is back, too, with vintage inspired hardware.  Metallic, embroidery, stitching, and tone on tone prints are all making an appearance this season.
Unique Fit Features
One of the benefits of Hollister Co.'s jeans is the little details.  Take the waistband for example.  It's designed not to cut in to your waist.  No one likes that feeling!  The waistband also has memory stretch that lasts wash after wash.  Everyone wants a perky butt, too, right?  Well, Hollister Co. has engineered their back pocket placement to make your butt look the best.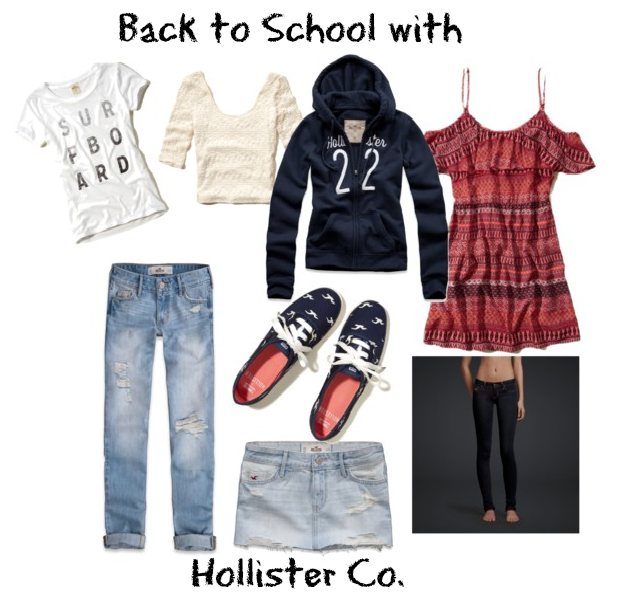 Are you ready to do some back to school shopping?  Then have I got a deal for you!  For a limited time, Hollister Co is offering any jeans in store for $20.  Um, hello!!   Talk about a perfect time to update your wardrobe.
Follow @HollisterCo on Twitter
Follow @HollisterCo on Instagram
Which of the jean trends for Fall 2014 are you excited about?