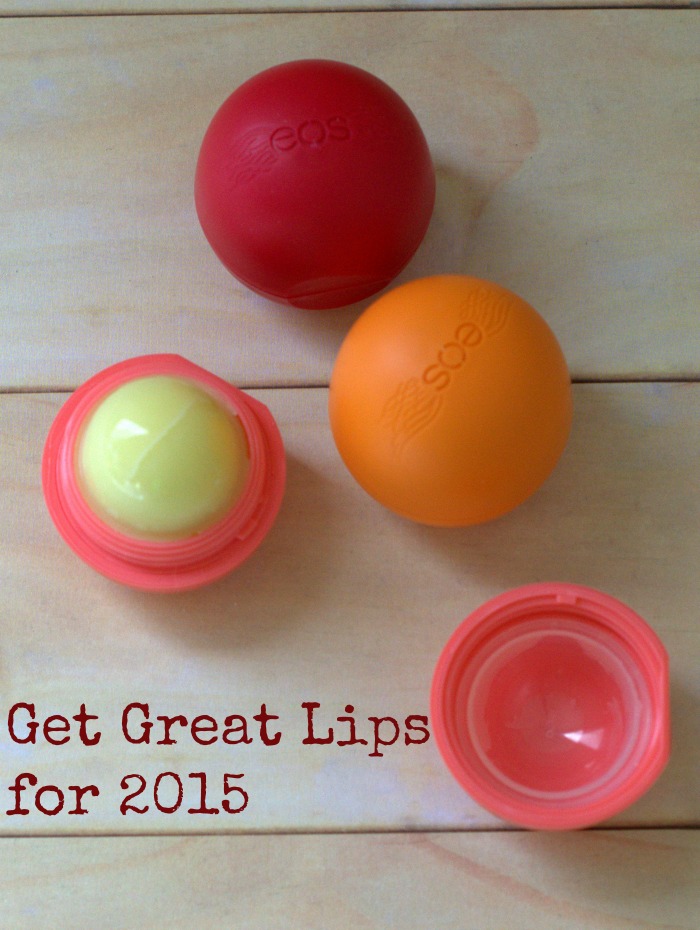 Now that the New Year has arrived, it's time to take care of you. What better place to start than your lips? Since they don't have glands to take care of themselves, lips really need our help. These are a few of my favorite lip items to get great lips for 2015.  Let's get the lippy year started off right!
Get Great Lips

Edward Bess Black Sea Cream Wave Lip Tint
This lipstick is so creamy, and so moisturizing. I've been staying away from the orange-red lipstick trend, personally, as I didn't think I could pull it off. With my fair skin and red hair, this was just a no-go look. However, the Edward Bess Black Sea Lip Stick in Sunset Allure is the perfect red-orange shade for fair-complected mavens.  Available at QVC.

Mineral Fusion Sheer Moisture Lip Tints
Natural makeup + lip crayons + lip gloss + lip stain in one. Yes please! The Mineral Fusion Lip Tints are a sheer lip stain that is super moisturizing and comes packed with a glossy finish. So often, lip stains are kind of drying or they feel like there's a plastic barrier on your lips. Not these. As comfortable as your favorite lip balm with a punch of color.  In fact, I've practically ditched my lip balms for these crayons.  *gasp* Swatches below.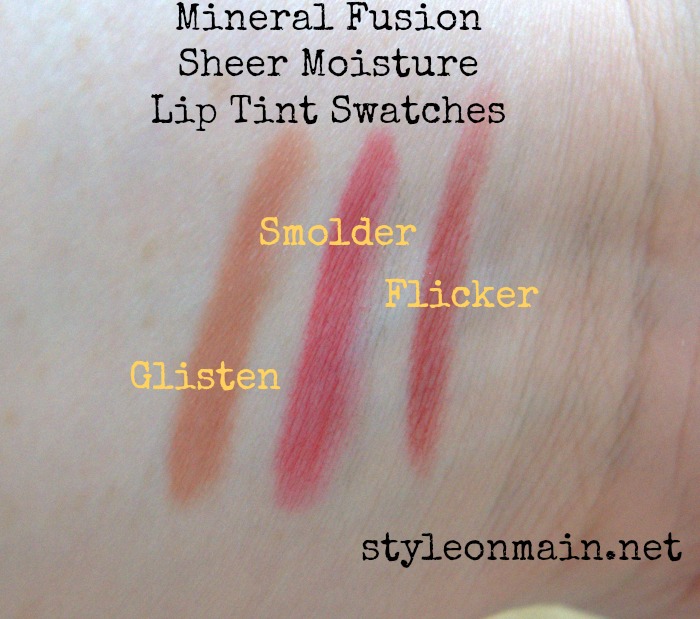 Eos Lip Balms
Seriously, who doesn't need a good lip balm? This is double true for these bitterly cold winter months. I've mentioned before that I am a lip balm addict, and these are a great addition to my collection.  The Rachel Roy Eos set takes you straight to a tropical island, especially with flavors like Orange Blossom, Pink Grapefruit, and Strawberry Kiwi. Mmmm…Of course, when you're zapped back to reality, you realize that you're in a harsh winter climate. You might want to get two of these, just, y'know…to be transported to the islands more often.

Jack Black Balm Squad
Now that your lips are kissably soft, make sure his are too. Jack Black makes amazing skin care products for men. The Balm Squad is a lip balm trio in flavors that will appeal to him. Loaded with natural ingredients like shea butter, cocoa butter, and avocado oil. The Jack Black lip balms are SPF 25, too.

IT Cosmetics The IT Factor Duo
This two piece set from IT Cosmetics includes Vitality Lip Flush 4 in 1 Reviver Lipstick Stain and Vitality Lip Blush Hydrating Gloss Stain in Je Ne Sais Quoi. Je Ne Sais Quoi is a bubblegummy pink shade that adjusts to your skin tone. These are jam-packed full of lip loving ingredients like plum oil, cherry oil, argan, and jojoba. This is available exclusively at Ulta.
Now that you have kissably soft lips for him and for her, as well as great lip colors for 2015, what's holding you back?
We received editorial samples of these products.  Opinions are our own, and are always authentic.