Taking a bath is one of life's little luxuries. These moisturizing floral bath melts make that special time even more indulgent.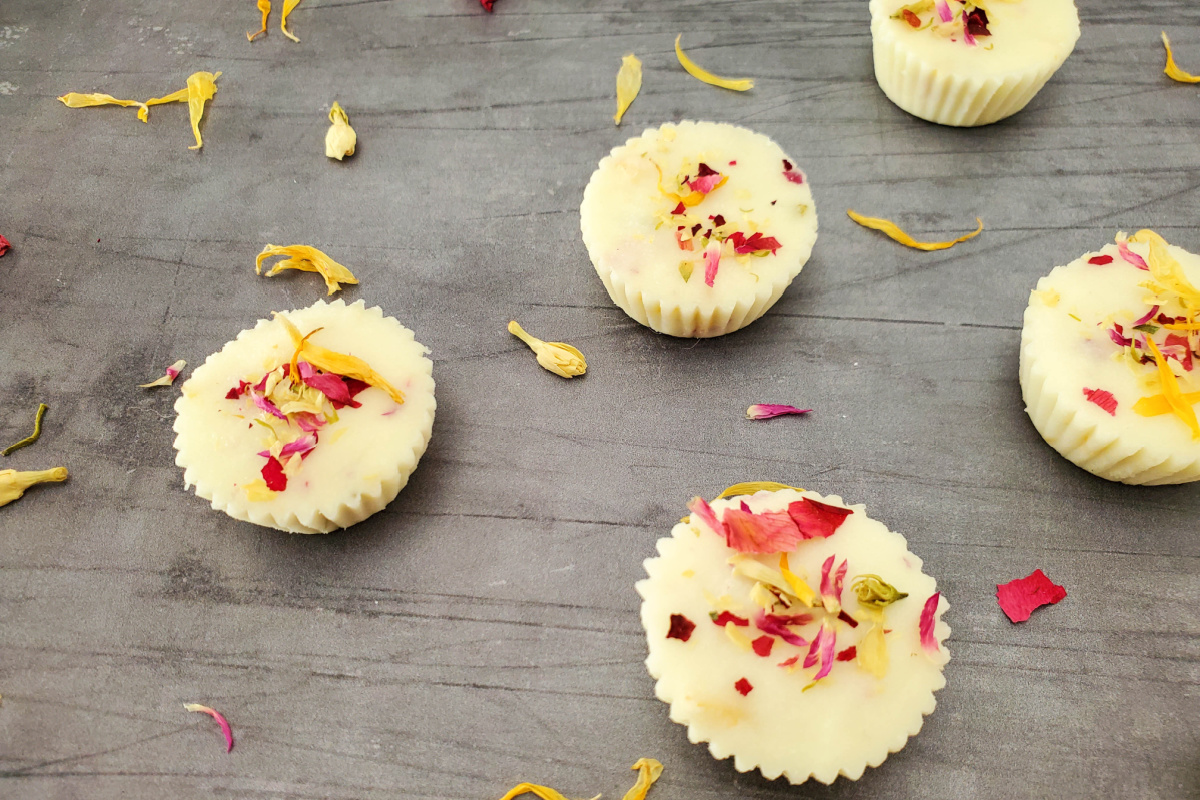 Draw a warm bath, get a glass of wine or another beverage, a book or some music, and add one of these fizzing floral bath melts to your bathwater.
These bath melts are like a little fizzing bath bomb that's loaded with shea and cocoa butter to add an extra layer of moisturizing properties. So, in reality, you get the best of both worlds.
When you get out of the bath, you may have bits of shea butter or cocoa butter stuck to your body. Simply rub them in for extra moisturizing properties. You'll also want to be careful not to slip when getting out of the bath, or taking a shower, as your tub and feet may be slippery.
More fun DIY Bath & Body Items
How to Make Moisturizing Floral Bath Melts
Links may be commissioned.
Makes: about 16
Prep time: 10 minutes
Down time: 2 hours
Storage: Store refrigerated in an airtight container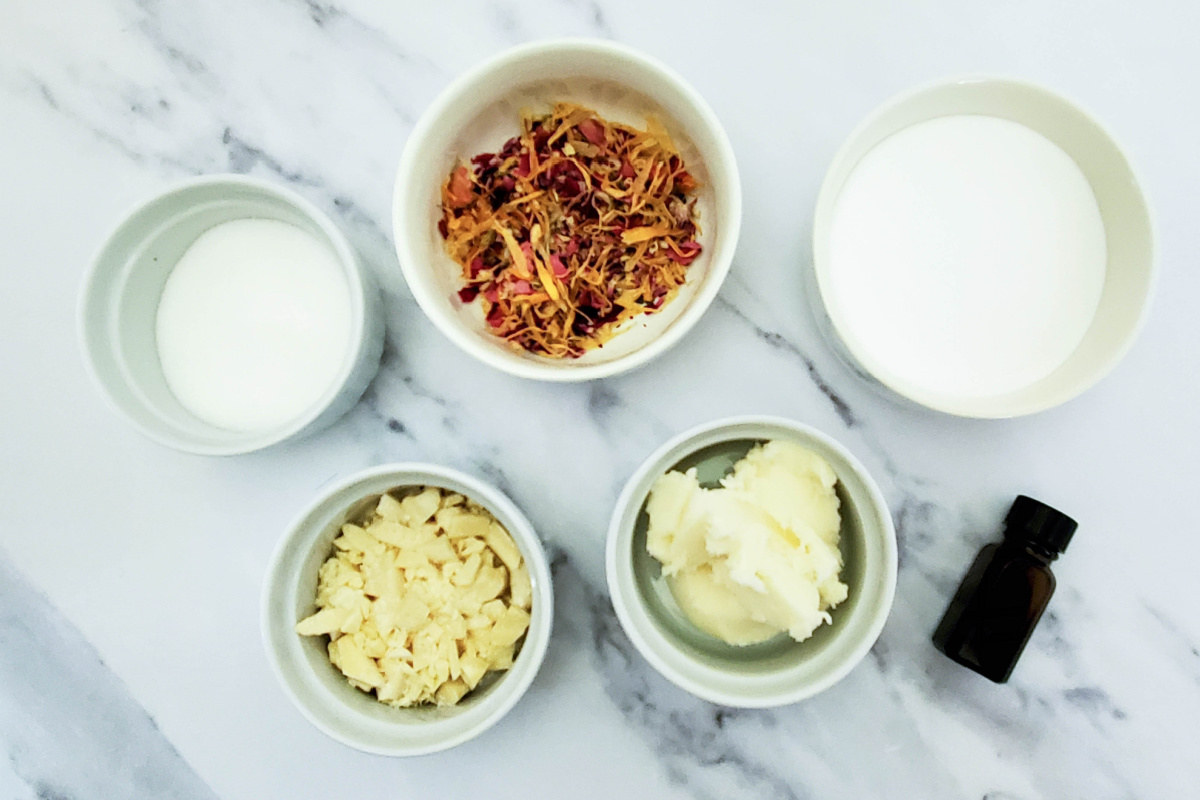 Supplies: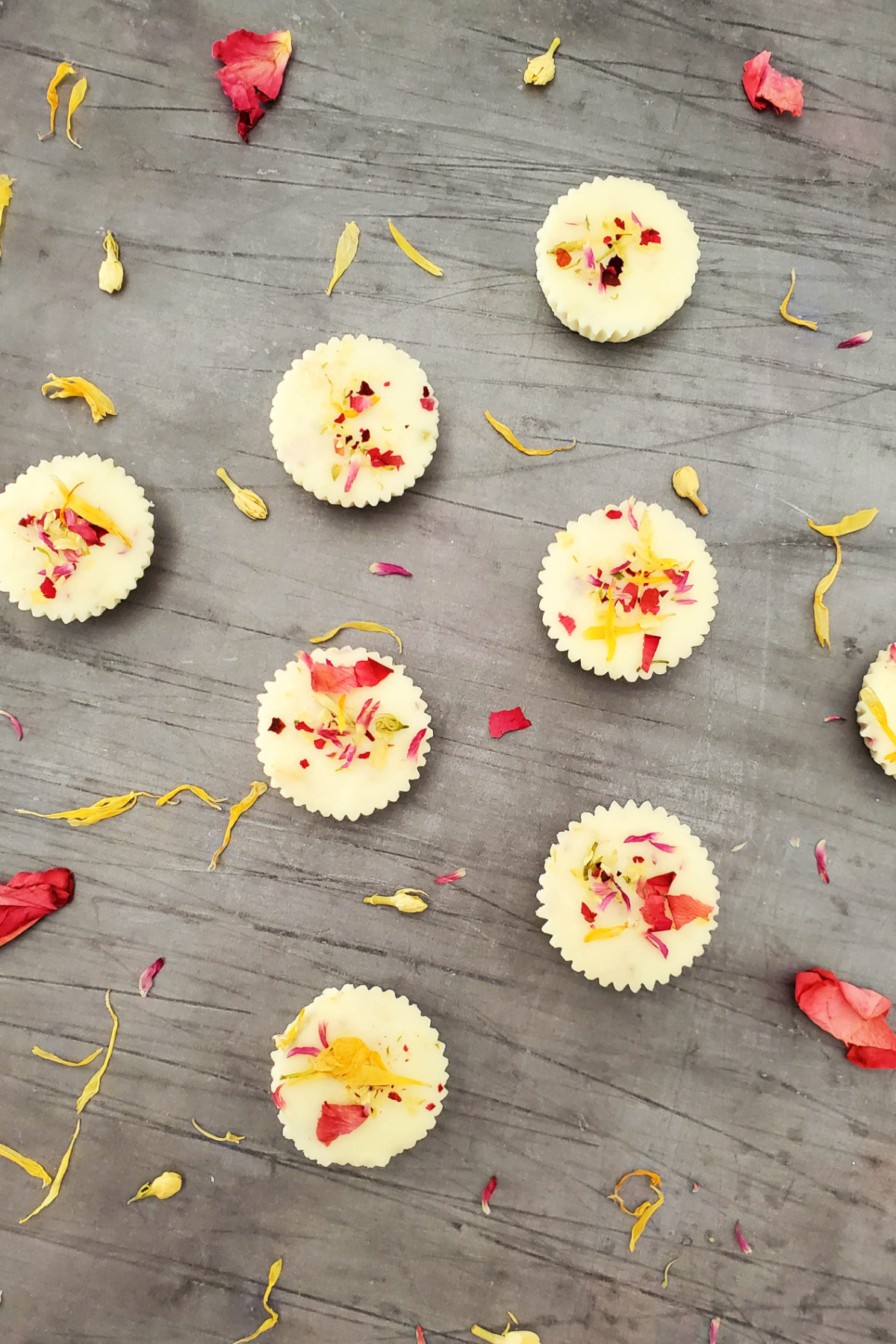 Directions:
Line a mini cupcake tin with mini cupcake liners.
Add the baking soda and citric acid to a small bowl and stir well, until completely combined.
Add the shea butter and cocoa butter to the measuring cup, and heat on high in 30 second intervals, stirring between each heat session, until fully melted.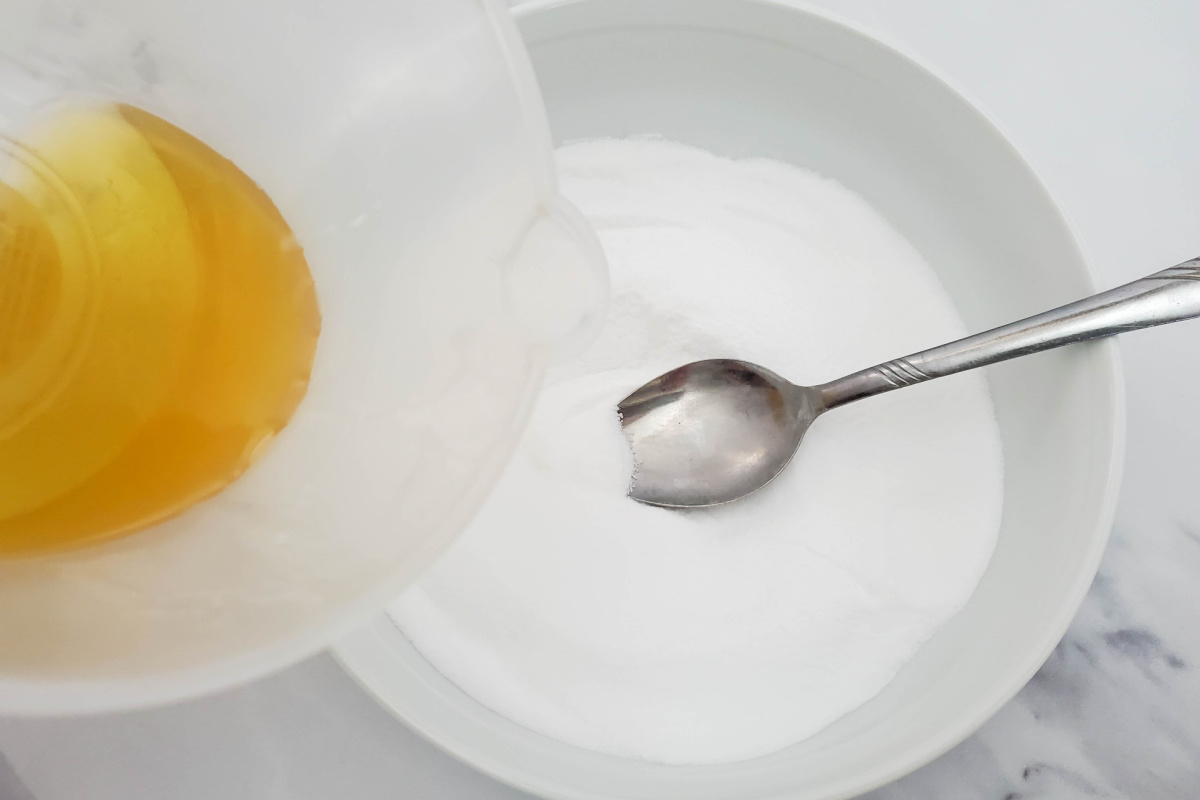 Add the essential oils to the butter mixture, and stir.
Slowly pour the butter mixture into the dry mixture, stirring the entire time. If needed, heat for an additional 30 or 60 seconds if the mixture starts to thicken too much to pour.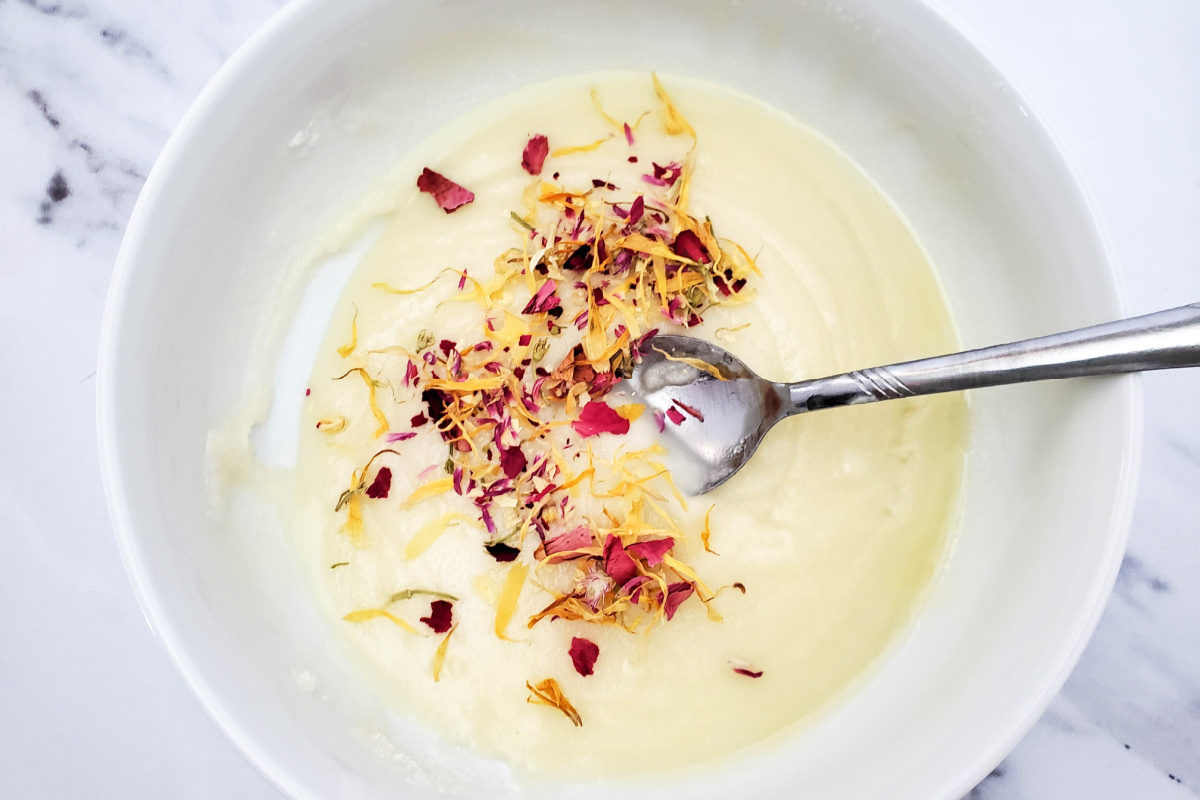 Once it is all mixed together, stir in about 3/4 of the dried flowers, reserving the rest to sprinkle on the top.
Pour the mixture into the cupcake tins, filling each cavity about ½ – ¾ of the way full. Tap the pan on the table or surface you're using, to help smooth out the top and get rid of air bubbles.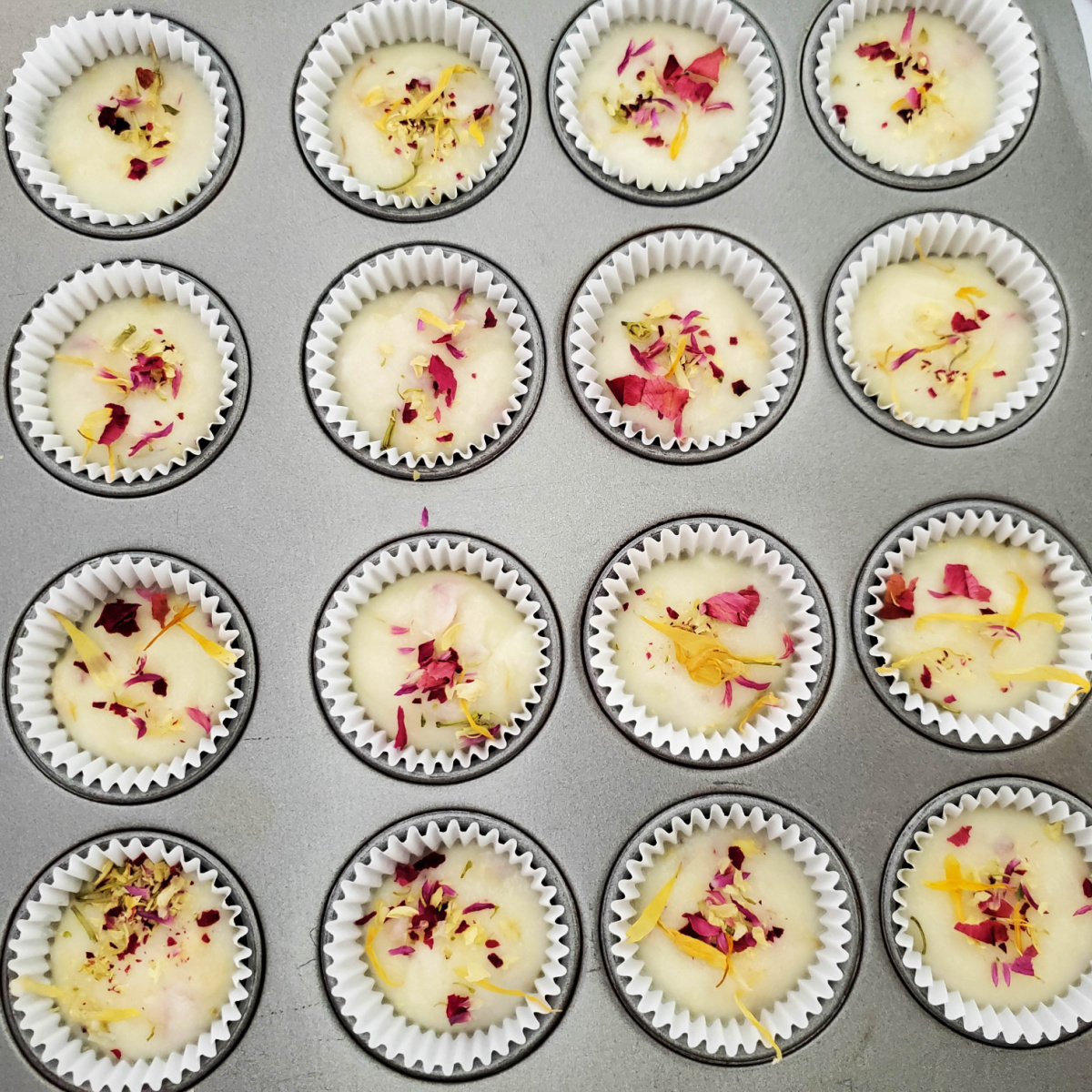 Sprinkle a pinch of dried flowers over the top.
Refrigerate for about 2 hours. Remove from the pan.
Store in an airtight container, in a cool place.
Since these moisturizing floral bath melts are designed to melt, you'll want to keep them in a cool place. Your refrigerator or your bedroom might be best. Your bathroom probably isn't the best place to store them.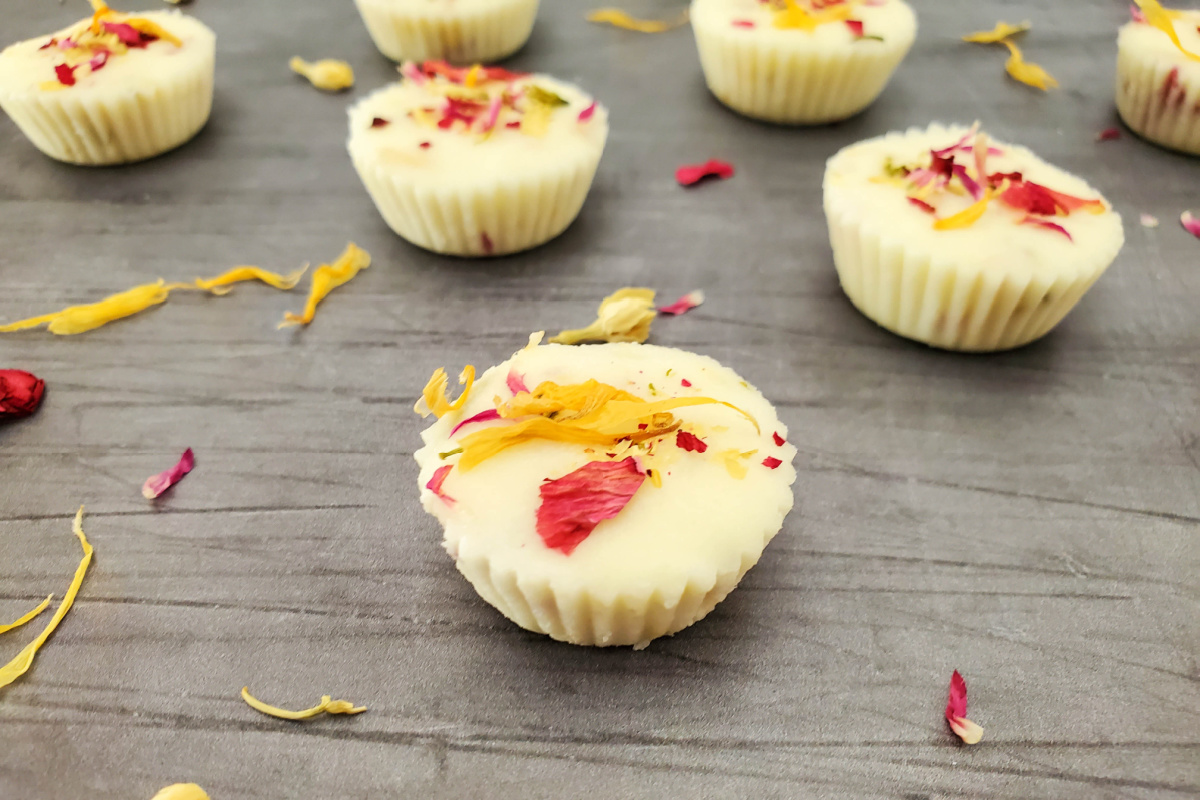 A couple tips
We like the parchment cupcake liners. They peel away from whatever you're making with basically no muss, no fuss. Plus, they're really affordable.
This wedding confetti is a great option for the dried flowers. It's already mixed, and already crumbled.