A soothing DIY oatmeal milk bath is something that I reach for again and again during the summer.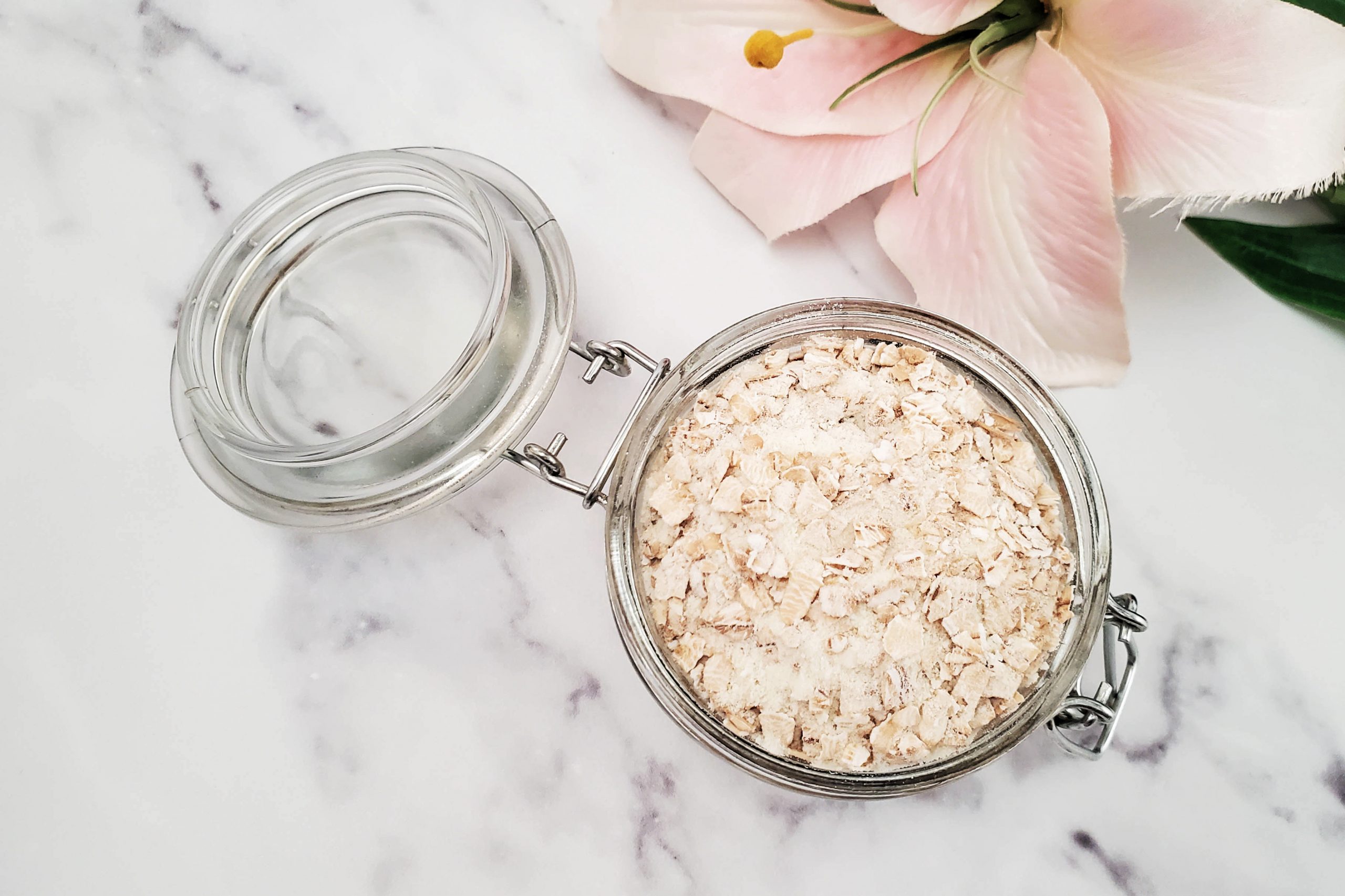 I don't know about you, but sometimes during the summer, I have a tendency to overdo it a little. This usually means I've stayed in the sun longer than my very fair complexion can handle. When this happens, I'm practically begging for some relief.
Links may be commissioned.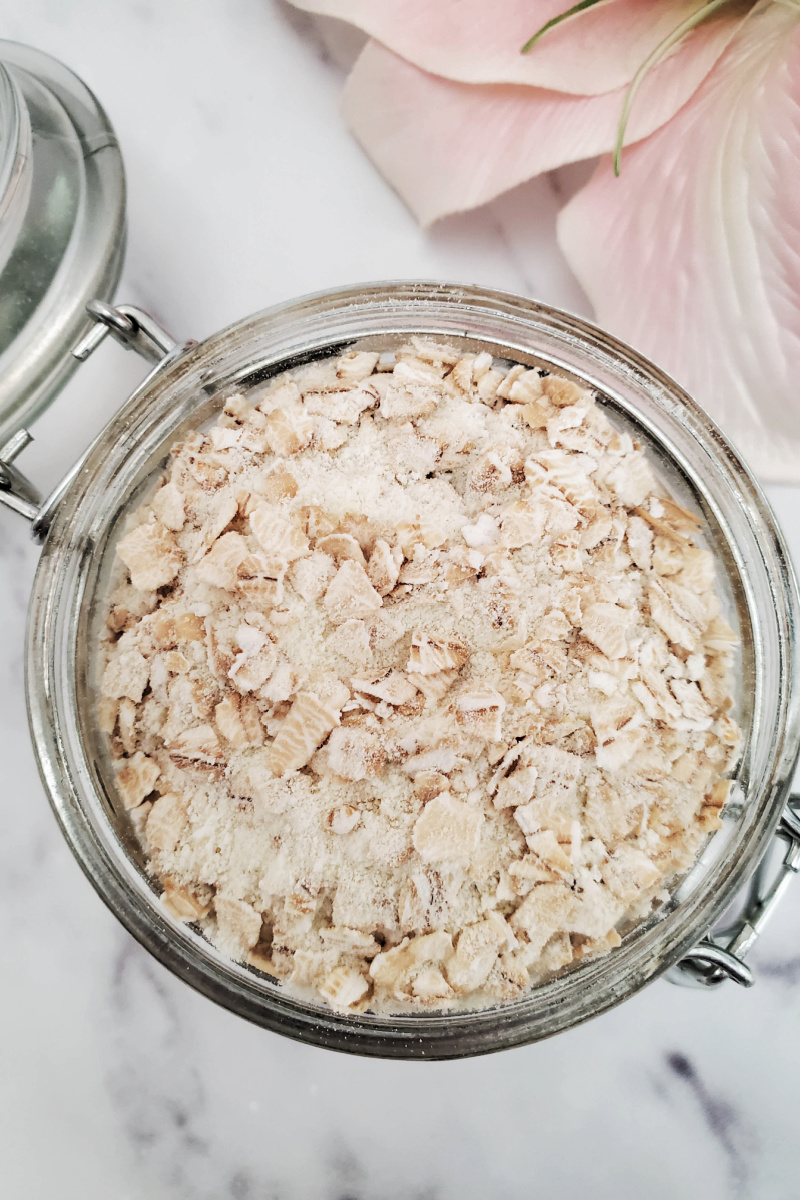 Normally, I might reach for a bath bomb to give my skin some relief and help me have some relaxing me time. But, sometimes, I want something a little more soothing and comforting. That's where this DIY Bath and Body tincture comes in. An oatmeal bath can help soothe the pains and irritation of sunburns, as well as skin conditions like eczema and psoriasis. And it's so simple to make, you don't have to buy the fancy premade oatmeal baths any more. In fact, you probably have all the ingredients to make this in your kitchen right now.
How to Make a DIY Oatmeal Milk Bath
It's really so simple to make this DIY skincare item. You only need two ingredients – powdered milk and oatmeal. Now, you don't want to use instant oats, as that just creates a gross mess no one wants to deal with. Quick oats are fine for this, though.
You'll also want to put your oatmeal milk bath in a small muslin bag and let it steep in your bath water. This assists with a much easier cleanup and helps to prevent any plumbing problems that could arise. Now, on to the directions!
Ingredients
½ cup oatmeal + a little extra, if desired.
½ cup powdered milk
Directions
Grind up your oats a little bit. You don't want to pulverize them, but give them a couple pulses in a spice grinder or food processor.
Mix your oats with the powdered milk. If desired, add in a couple tablespoons of whole oats. It looks pretty and adds a little bulk to your mix.
Store in an airtight jar. When you're ready for a bath, simply scoop a couple tablespooons into your muslin bag, tie it shut, and drop the bag into your bath water.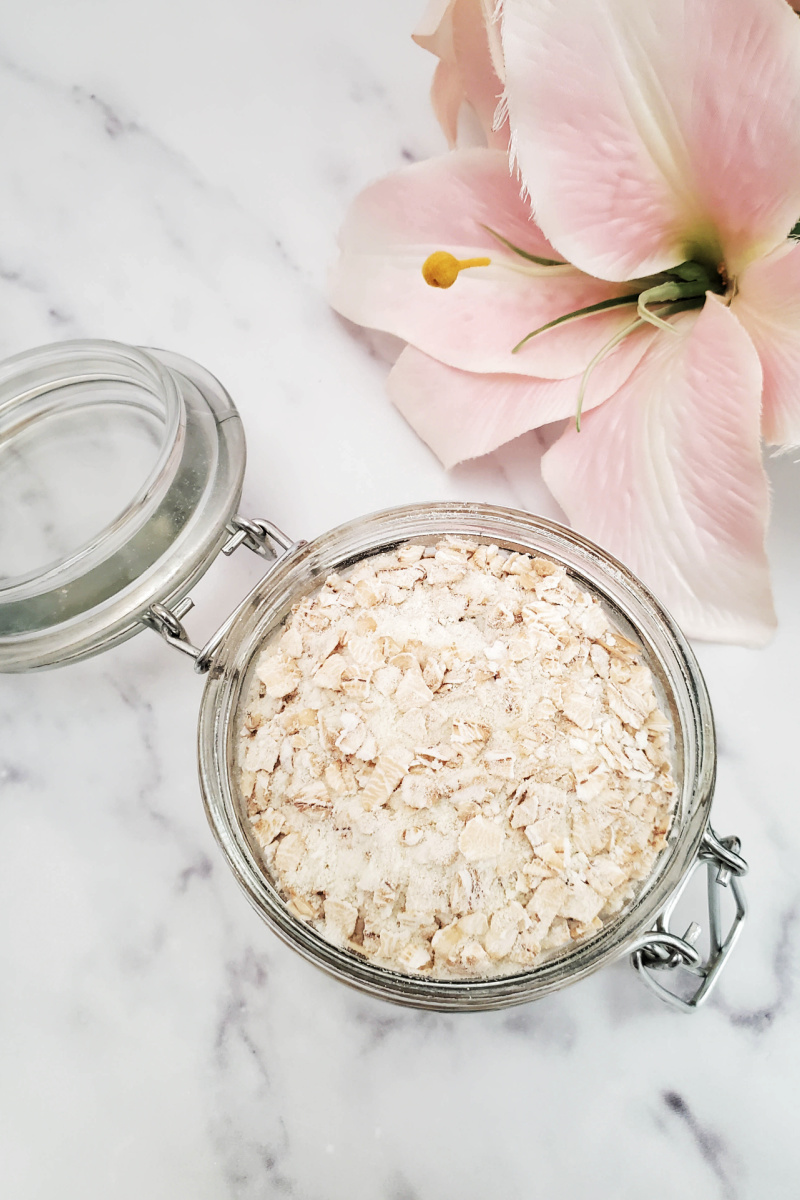 A small mason jar makes a cute presentation, as does a small wire bail jar. This DIY recipe makes about 10 oz or so, which is enough for about 3 or 4 baths. The recipe is easily doubled for a larger family, gift giving, or even selling at your local crafts fair.