Birkenstocks are one of my favorite shoes. Ever since their resurgence in popularity in the early 90s, I've been a loyal fan. Every year, I treat myself to a new pair, and these are some of my must have Birkenstock styles for summer. And beyond.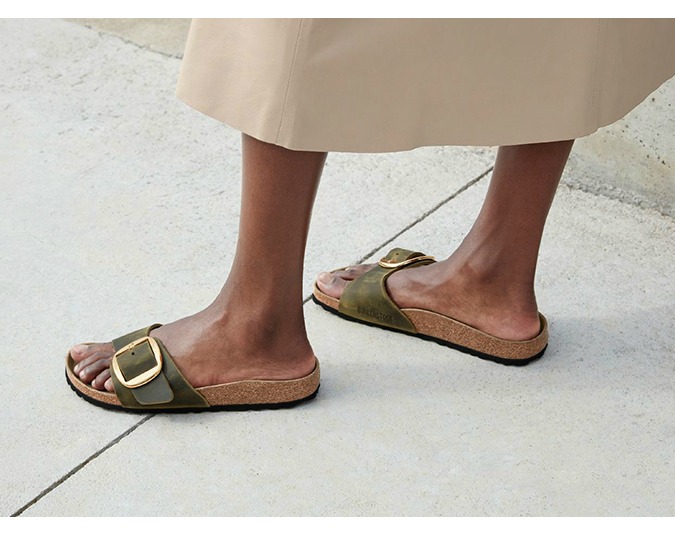 I'm sure it doesn't hurt that I have to wear a supportive shoe due to early onset arthritis, and the way that Birkenstocks conform to your feet ends up being super supportive for my foot issues.
Links may be commissioned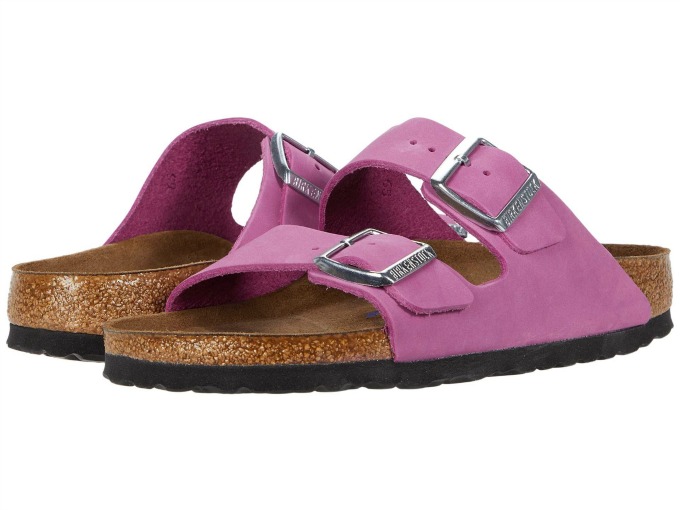 My first pair of Birks were the Arizona style. This is what most people picture when you mention Birkenstock. We're talking the standard two strap styles with buckles that came in basically three colors back in the day. Well, they've been updated, baby. The Arizona style now comes in a myriad of colors, textures, and finishes. I'm kind of loving these purple ones from the Fall 2020 collection.
I also really like the metallic ones with a high mirror finish. One caveat – a lot of the reviews say these scratch easily. That's been one of the things holding me back from buying a pair.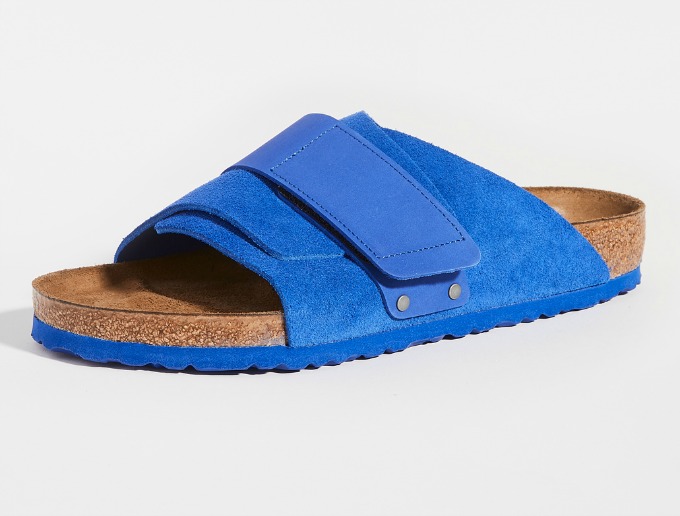 Another style that I love is the Kyoto. It's a slide with a wraparound suede upper and a hook and loop tape closure. It's almost like an adjustable mule with cut out toes. Apparently, I'm not the only one that loves this style, as they're basically sold out everywhere, except in small sizes. I admit that I'm really hoping for a restock soon, as I'd love to add a pair to my collection.
The Copenhagen is similar to the Kyoto. A couple of the major differences is that the Copenhagen comes in two-tone color combinations, and has a quick release buckle instead of Kyoto's hook and loop tape closures.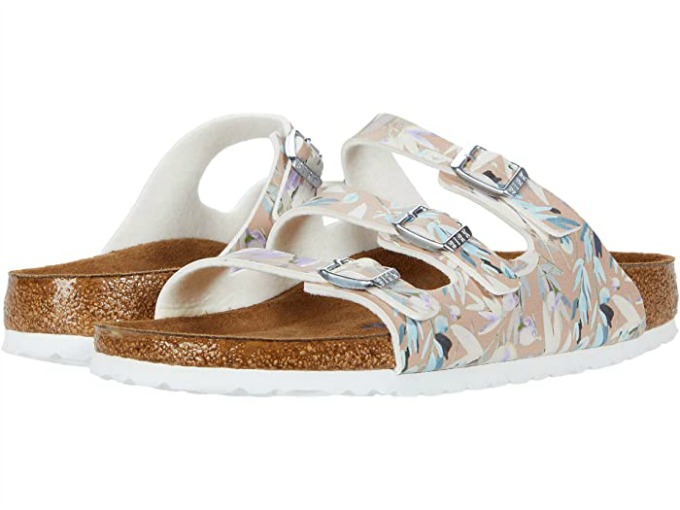 If you're looking for a print pattern, the Floral Collection is for you. These are done with the synthetic Birko-flor material, but they last fairly well. They're available in about half a dozen prints ranging from super light and airy to Boho inspired and even to a Navy floral print. And they come in 4 or 5 of Birkenstock's most popular styles.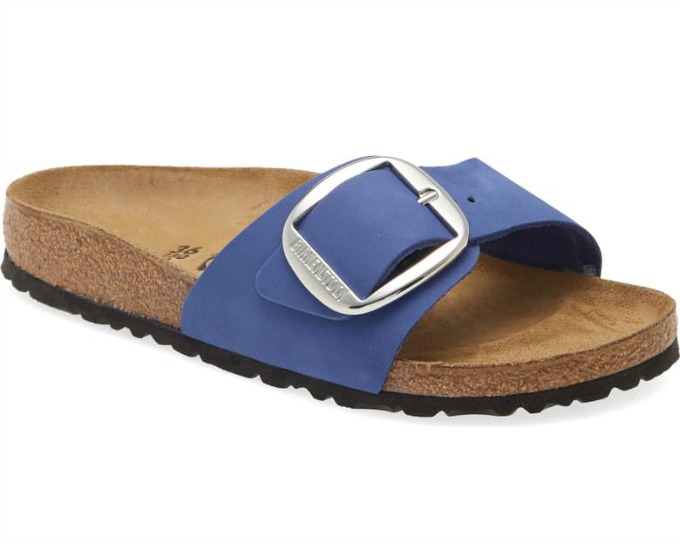 Another really popular Birkenstock style right now is the jumbo oversized buckle. The Madrid Hex Slide Sandal has one strap, and the giant buckle for a totally unique look.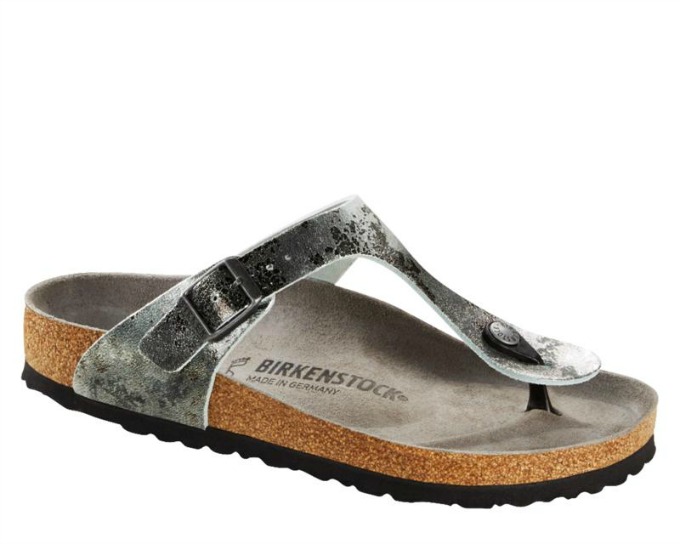 Now, I'm not a fan of things between my toes, but I know I'm in the minority there. If I liked things that went between my toe, or it didn't other me nearly as much as it does, I'd pick up a pair of Gizeh Birkenstocks too. The flip flop styling is great for summer, and shows off your pedicure so well. Life is all about the nail polish, isn't it? The Gizeh style can also go from day to might really easily, especially on vacation. I'm really loving the vintage leather styles that look lived in.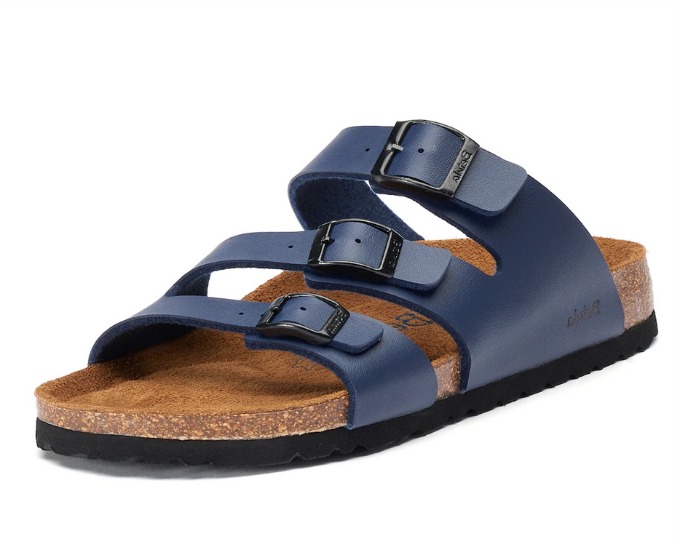 Other Birkenstock Brands
Birkenstock also has a couple of lesser known lines – Papillo and Betula. The Betula brand has a lower pricepoint, and has mostly been removed from the US market. You can still find a few styles on the internet. I purchased two pairs of the Betula Leo style, which is a three-strap z style sandal – one in brown and one in silver. I didn't love the metallic, as it looked like a silver or gray shade covered with a thick clear coating, so I ended up returning those. But the brown is fantastic.
The Catalina style favors the Madrid Birkenstock style, too, at about half the price.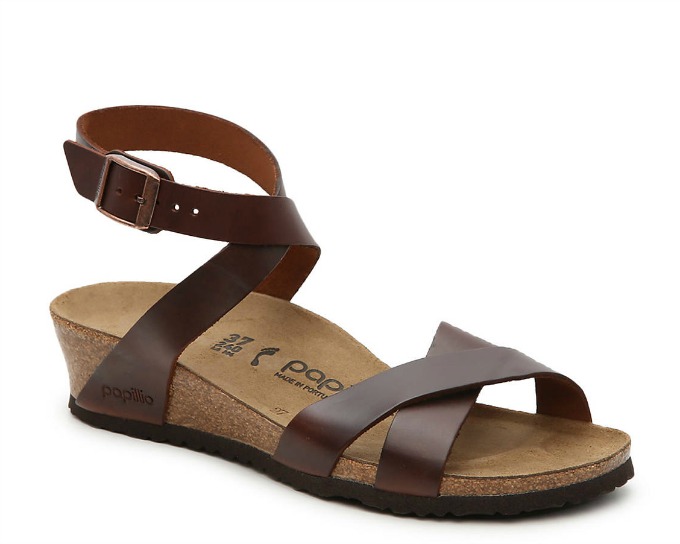 Papillo tends to lean a little trendier in its brand styling. There are several really cute sandal styles available online that have a timeless classic style, with a modern update. I personally am digging the Lola style. It would be perfect with shorts, skirts, or dresses for summer, and cute with tights into fall.
Birkenstock has also just released a line of wedges as part of the Papillo line. The Namica style will carry you straight into fall, while the Samira is more of a summer sandal style.
These are my must have Birkenstock styles. Which is your favorite?