It's summertime, and the living is easy. Or at least it should be. Are you looking for a great cocktail that's oh so easy to make, and tastes amazing? Try this Boozy Pineapple Cola Cocktail..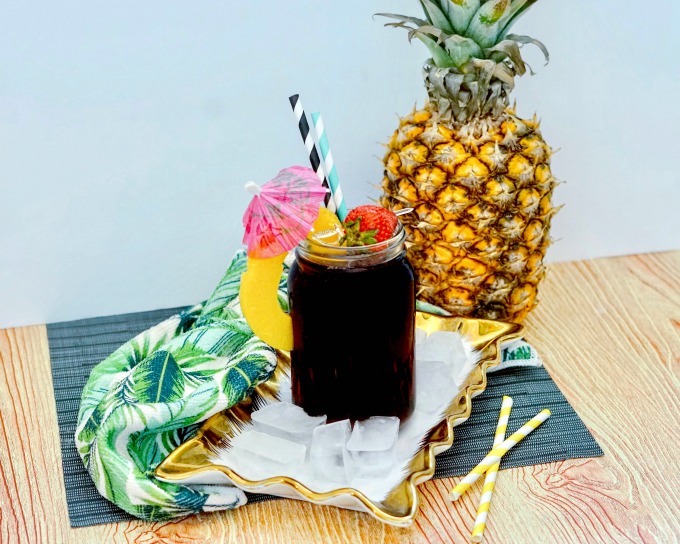 It's a summery twist on a classic Lemmy or Jack and Cola drink recipe. And even better, it's so simple it should hardly be called a cocktail recipe.
Links may be commissioned.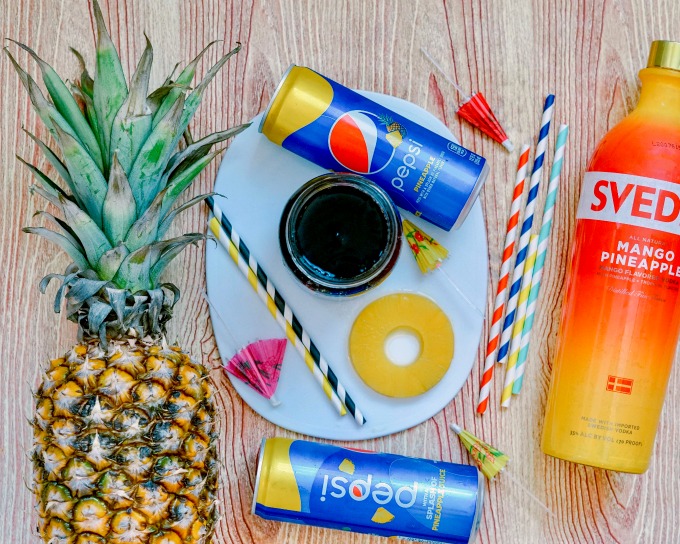 What makes this Pineapple Cola Cocktail work?
The fizzy bubbly cola helps to disperse the pineapple vodka we're using. The result is that the vodka is diluted and not nearly as potent. This makes for an easy drinking alcoholic beverage that leans to refreshing rather than potent. It still has the boozy kick, but it's less intense than drinking a classic cocktail or straight shots.
This cocktail that's oh so perfect for summer is the cousin to our Pineapple Jello Shots. Make 'em both for a great summer afternoon socially distanced get together.
We're using Pineapple Pepsi and Pineapple flavored vodka for this cola pineapple cocktail. Again, it's so simple that you don't even need any tools, except maybe a jigger to measure your alcohol shots.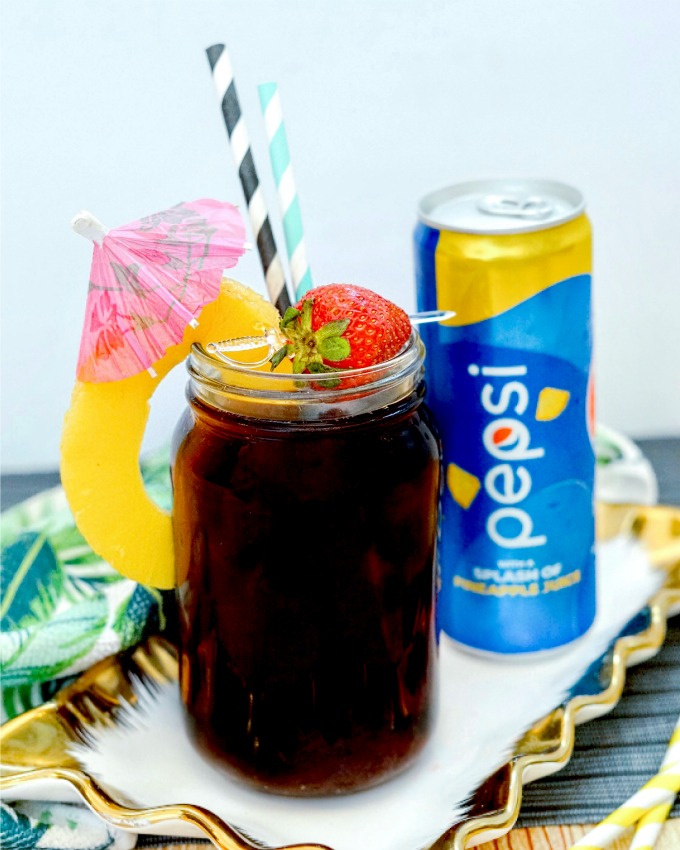 Ingredients
1 Can Pineapple Pepsi (Available at Walmart)
1 1/2 oz Pineapple Vodka
Pineapple rings for garnish
Strawberries, for garnish.
Directions
Pour 1 1/2 oz of pineapple vodka into a glass.
Add a can of Pineapple Pepsi
Garnish with a pineapple ring and a strawberry, if desired.
See how completely simple this boozy Pineapple Cola Cocktail recipe is? It could not be easier.
Tell me – will you be trying this easy summer drink recipe?