This aromatherapy introduction was inspired by 21 Drops.  I received press samples.  All opinions are my own.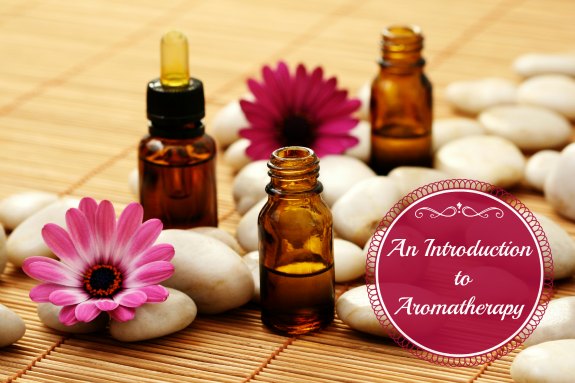 My mom is kind of a free spirited hippy. She grew up by the beach in Southern California, and falls pretty squarely into what people nowadays call "crunchy." Because of this, she's into natural, somewhat holistic methods. Aromatherapy is included in those methods.
What' s aromatherapy, you ask? Aromatherapy is defined as "the practice of using natural oils to enhance physical and psychological well being." These oils, known as essential oils, are extracted from all parts of a plant, including leaves, stems, flowers, even the bark of trees.
Aromatherapy Scent Blends
Some suggested aromatherapy blends or scents include:
Pain Relief – Green apple seems to work for migraines. Basil, black pepper, peppermint, birch, clove.
Memory – Basil, Cypress, Lemon, rosemary
Stress Relief – Bergamot, Lavender, lemon, chamomile, Patchouli, vanilla
Aphrodisiac – Clary Sage, vanilla, rose, sandalwood, ylang ylang,
Fatigue – Basil, bergamot, frankincense, ginger, grapefruit, peppermint, rosemary
Calming – Chamomile, lavender, mandarin, sandalwood
Of course, you never want to apply essential oils directly to your skin. That could be bad. Like, really bad. You can make an oil blend, and put it in a carrier oil, which is then applied like a perfume. You can also use an unscented lotion or something similar as a base for your oils. Of course, you can use your blends as a room freshener, too. Personally, I prefer a carrier oil.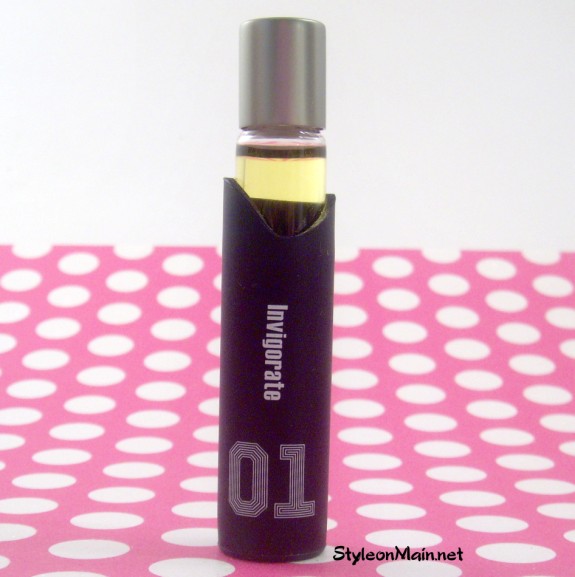 Since mixing your own scents can be a bit tricky, I prefer to purchase premade Aromatherapy blends, like those offered by 21 Drops. I can't tell you how many times I've been like "oh my, that's a lot of lavender, basil, and vanilla. Whew!" when mixing my own.
21 Drops offers a collection of 21 different essential oil aromatherapy blends that help conquer everything from PMS to inspiration to insomnia and battling a hangover. Not that I'd know anything about that…*looks around* They even have combo packs to help battle a cold, beat stress, or help while traveling.
I received Invigorate to take for a test drive. Invigorate is a blend of cedarwood, rosemary, black pepper dried fruit oil, and juniper essential oils. It's supposed to stimulate circulation, motivate, and energize. It comes in a roller ball form.
The scent is very clean, and would be good for either gender. I did find that it gave me a boost of energy, and made me want to sit down and focus on the task at hand. This kicked in about 20 minutes after application. I chose to apply Invigorate to my temples and the pulse points on my wrists.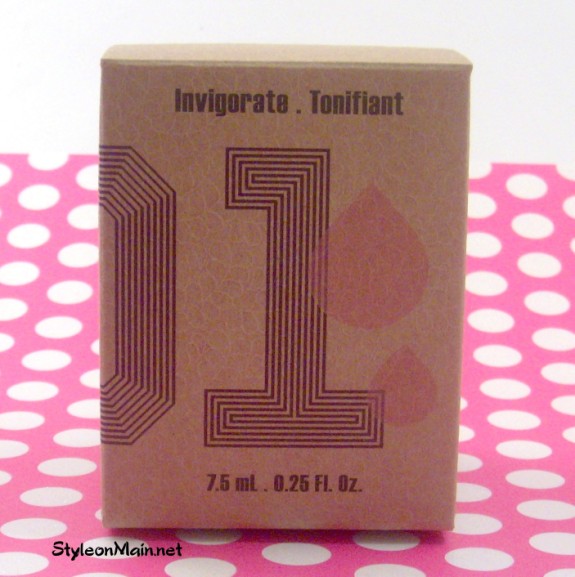 The packaging is unique. Rather than a label or similar, 21 Drops chooses to use a koozy-type product to encase their bottles. I thought that was different, and I'm guessing it's to help protect the oils from light? The essential oils also come in a rather large box for the size of the roll-on. It makes for a unique presentation, but seemed awfully large for an eco friendly company. I also understand that it makes for better packaging for store shelves.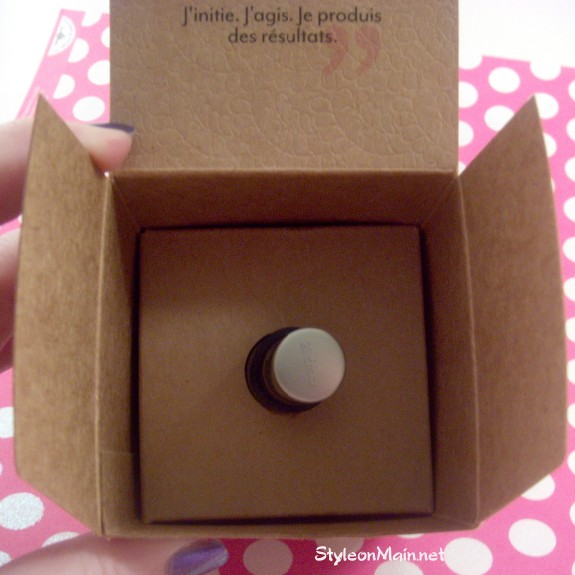 One thing that I really disliked was the card that's inserted in the top of the box with the batch number. While this sounds like a great idea, the cards were printed, made to look like they were hand-stamped. That made for a slightly off-putting first impression, like 21 Drops was trying to pull a fast one.
With that being said, I'd still recommend 21 Drops for their aromatherapy blends.
Connect with 21 Drops
You can connect with 21 Drops on their site, facebook, twitter, and pinterest.