With the arrival of fall, it's time to update your look and welcome the latest hair trends for the season. From warm-toned colors to chic hairstyles, this autumn brings an array of exciting options to enhance your style.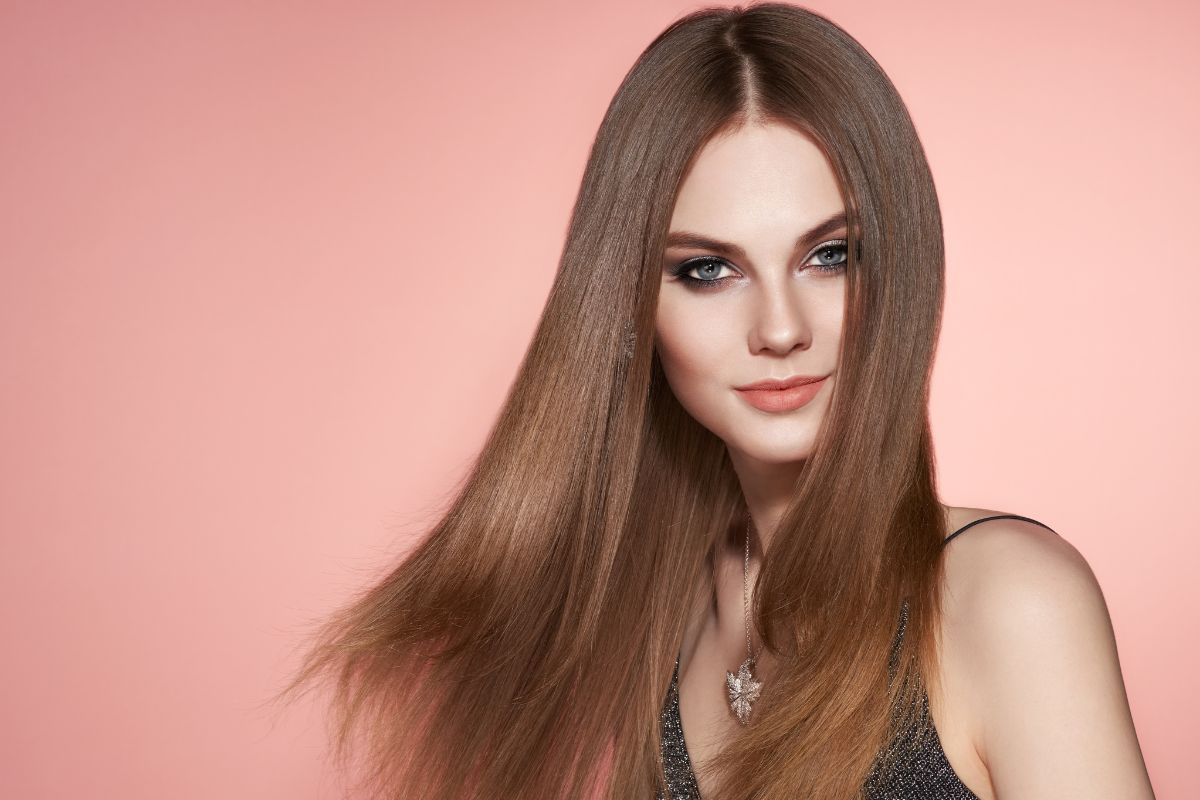 We'll explore the top 10 hair trends for Fall 2023, providing styling tips and even some product recommendations to help you achieve your perfect autumn look.
Hair Trends for Fall
Links may be commissioned. Editorial samples may have been provided.
Warm-Toned Hair Colors
Embrace the enchanting shades of fall with warm-toned hair colors that mimic the changing foliage. Consider deep chocolate browns, rich chestnuts, fiery coppers, and luscious auburns. These hues not only complement the season but also add depth and vibrancy to your overall appearance.
Styling Tip: Achieve stunning warm-toned hair at home with L'Oreal Paris Superior Preference Fade-Defying + Shine Permanent Hair Color. This hair color offers long-lasting shine and fade resistance, ensuring your hair looks vibrant throughout the season. Be sure to protect your new color with Pureology's Color Fanatic Multi Tasking Leave in Conditioner. This leave-in treatment moisturizes, conditions, detangles, helps protect from color loss and heat damage, and adds a gorgeous shine to your hair.
Balayage and Lowlights
Balayage has been around for a bit now, and shows no signs of waning in popularity. For a touch of dimension and texture, opt for balayage and lowlights. Balayage, a freehand highlighting technique, creates a natural sun-kissed effect, while lowlights add depth and contrast. Together, they infuse your hair with movement and elegance.
Styling Tip: Enhance your balayage with the TIGI Bed Head Masterpiece Shine Hairspray for a glossy finish. This hairspray provides a luminous shine while keeping your hairstyle in place all day long.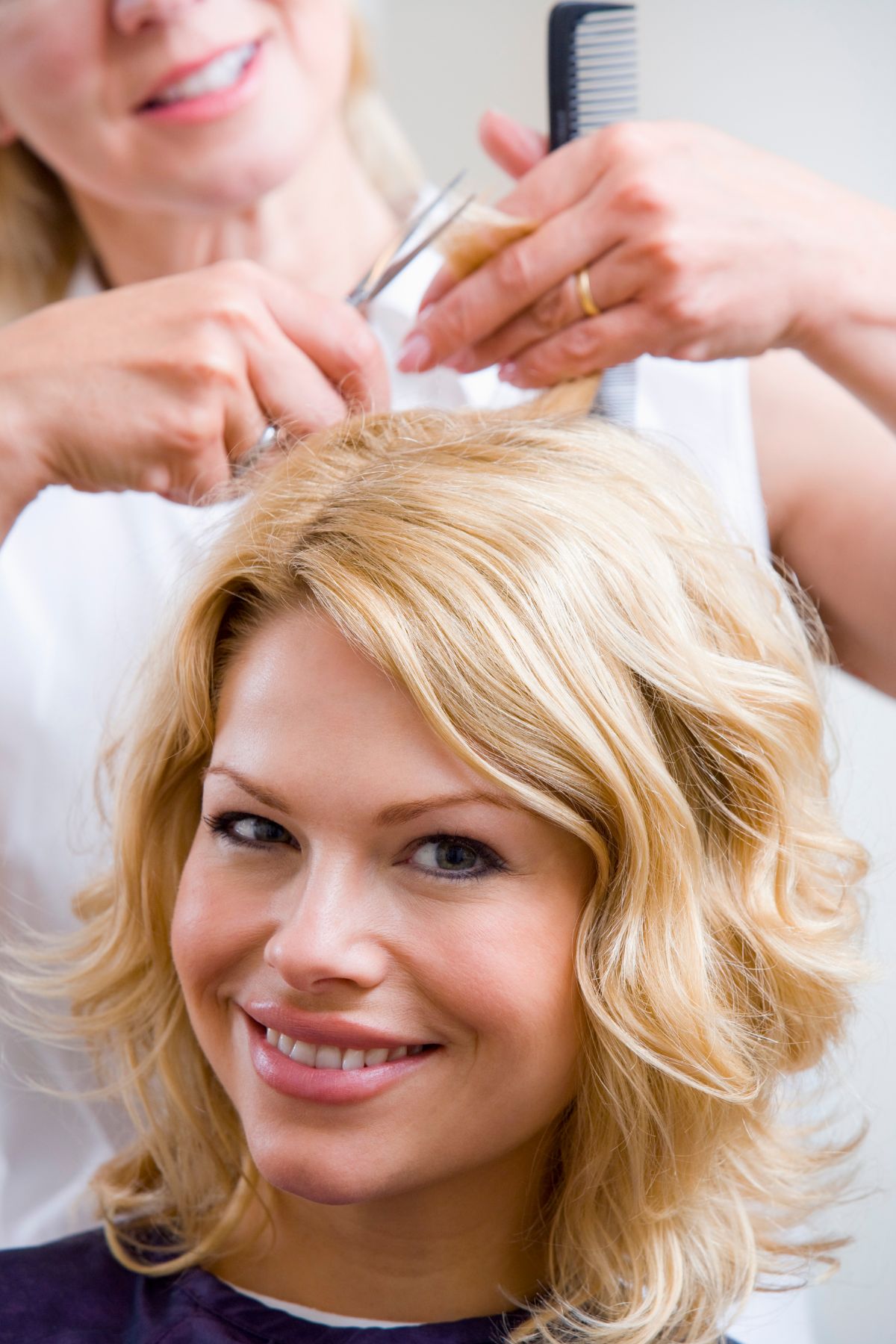 Textured Cuts
Celebrate fall with versatile textured haircuts, suitable for various hair lengths and types. Much like summer, texture again is ruling the tresses trends. Layers and shaggy styles add volume and movement, giving your hair a chic and effortless vibe.
Styling Tip: Use the Bumble and Bumble Thickening Dryspun Texture Spray to amplify your textured look. This texture spray adds body and definition to your hair, creating an undone yet stylish appearance. To get some volume, use a blowdry brush like the Beachwaver Blow Brush. It has 4 heads to get the look you want, and can take your hair from sleek to full of volume in no time flat.
Curtain Bangs
For a timeless and flattering look, opt for curtain bangs. These face-framing bangs softly accentuate your features and add a touch of femininity to your appearance.
Styling Tip: Keep your curtain bangs in place with the Ouai Matte Pomade for a sleek finish. This pomade provides a flexible hold and a matte texture, perfect for achieving the curtain bangs' polished look.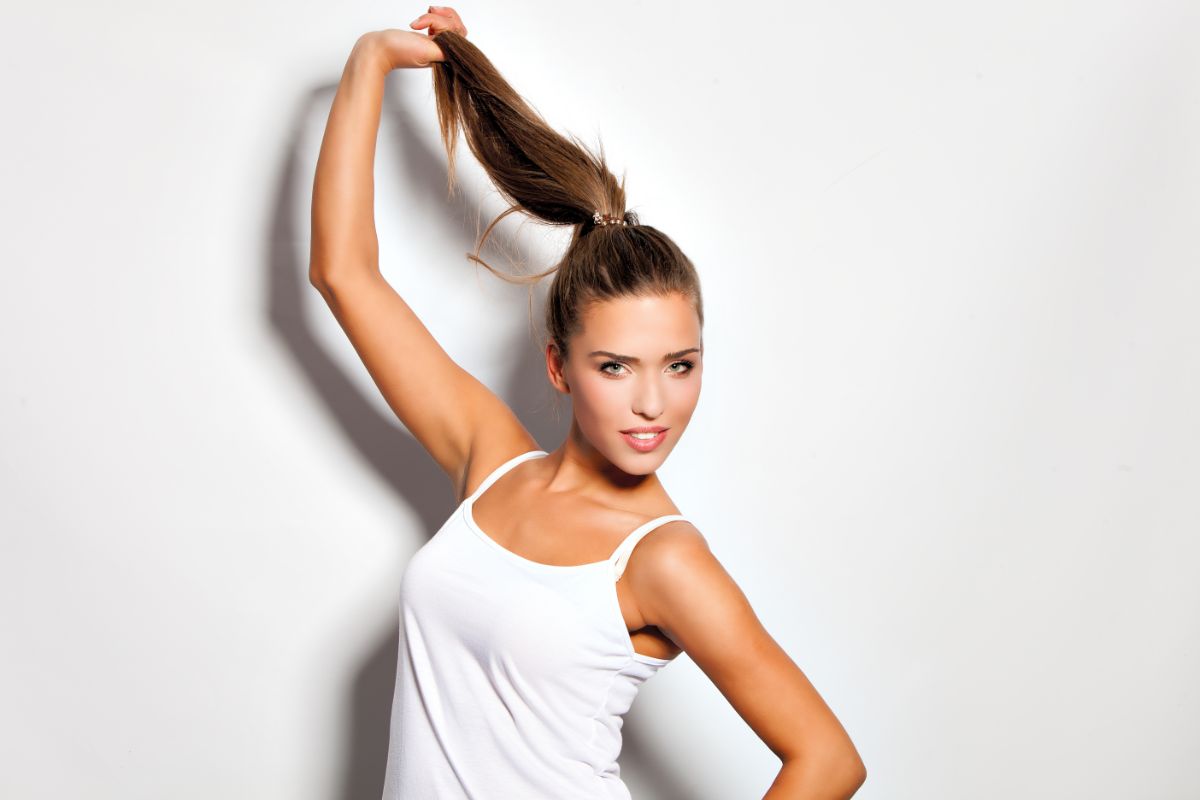 Sleek Ponytails and Buns
Achieve a sophisticated and polished look with sleek ponytails and buns. Suitable for any occasion, these hairstyles exude elegance and class. Messy buns are still popular, too.
Styling Tip: Secure your sleek ponytail with the Scunci No-Slip Grip Evolution Hair Ties for a reliable hold. These hair ties are designed to stay in place and are gentle on your hair, ensuring a sleek and flawless ponytail all day long. One caveat – have an extra on hand as sometimes these give at the join.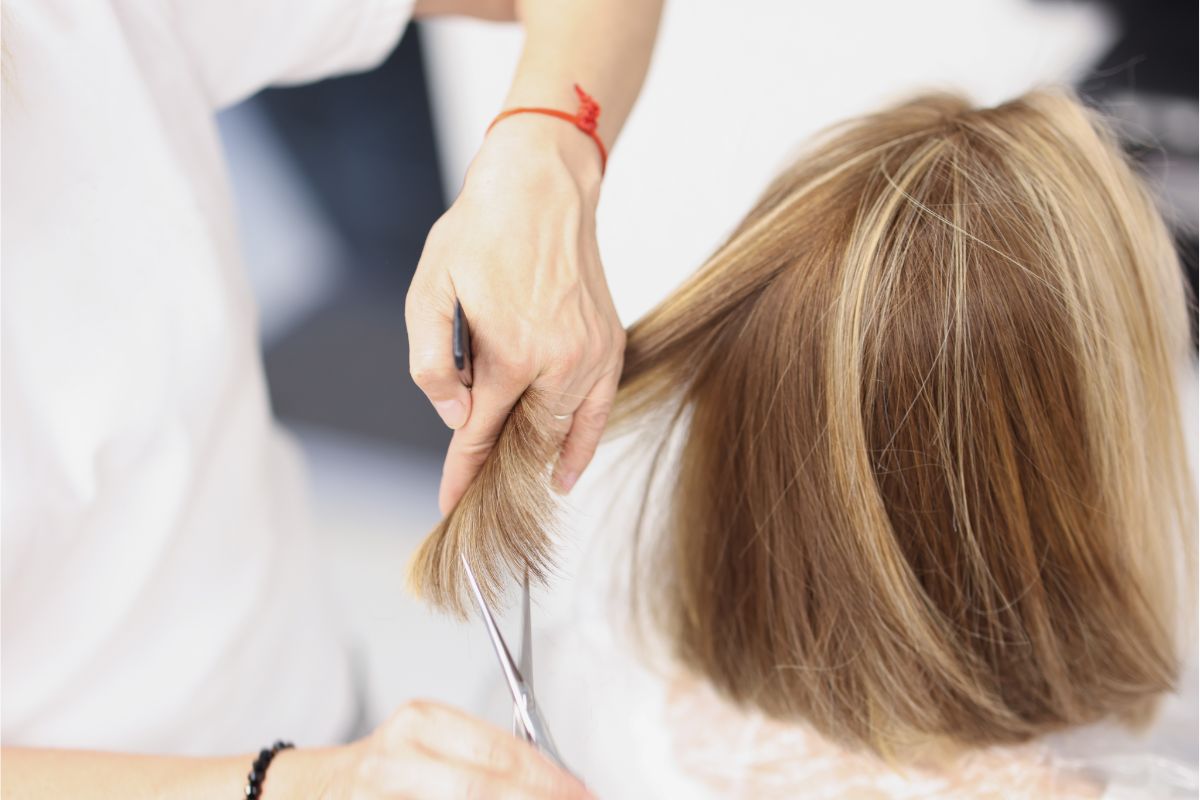 Wispy Ends
Give your hair a romantic touch with wispy ends that exude airiness and charm. Perfect for long and medium-length hair, this cut complements the fall season beautifully. These wispy ends also add a lot of movement to your hair, as long as they're not cut too fine.
Styling Tip: Enhance your wispy ends with the Moroccanoil Treatment Original for added shine and manageability. This lightweight oil nourishes and protects your hair, leaving it silky and smooth with a subtle shine.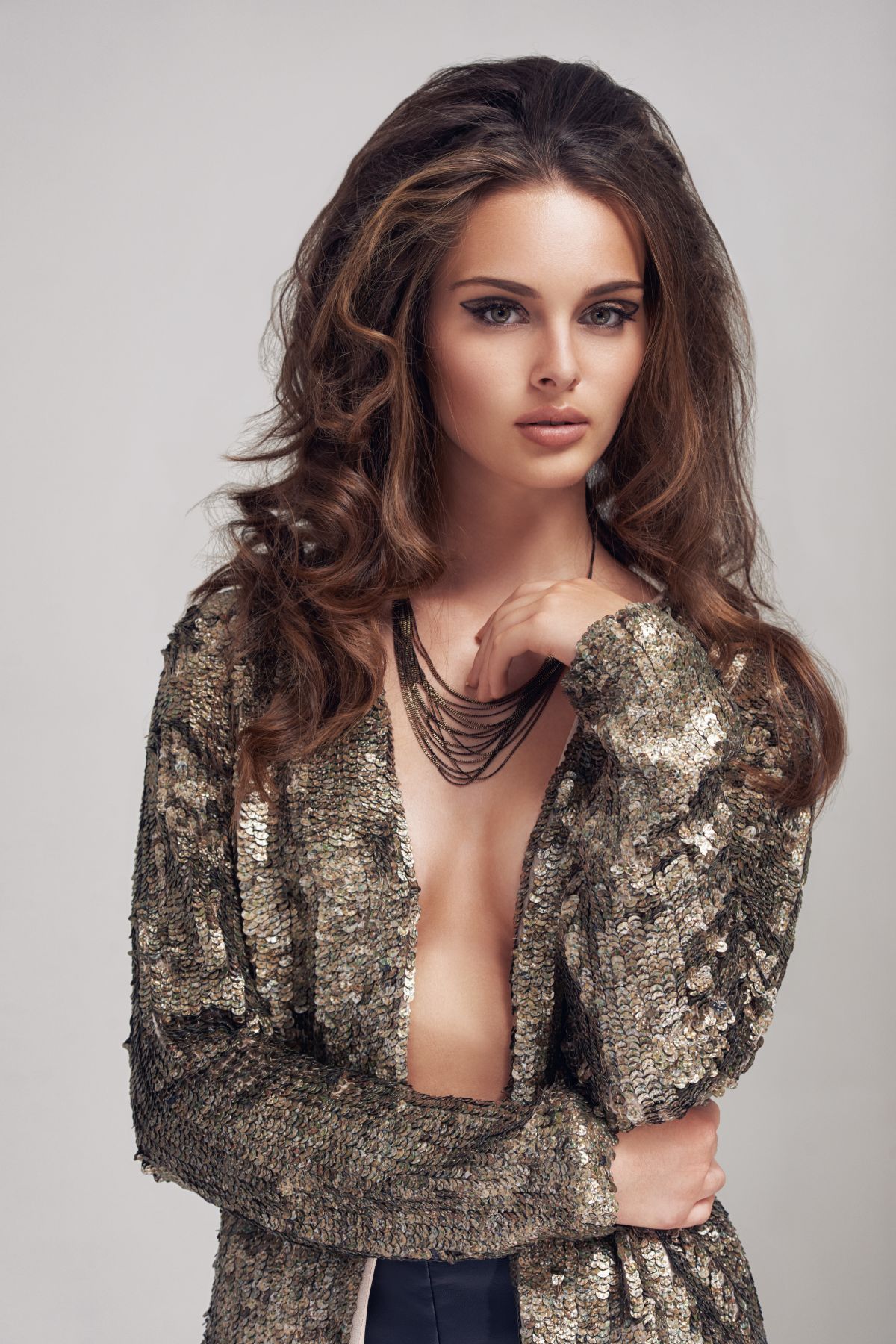 90s-Inspired Hairstyles
The 90's are back, baby! From sexy supermodel hair to claw clips, we're here for it. Embrace the '90s nostalgia with trendy hair accessories. Scrunchies, claw clips, and decorative bobby pins add a playful and retro vibe to your hairstyles.
Styling Tip: Accessorize your look with these fun Teleties claw clips for a touch of vintage charm. These clips are gentle on your hair and come in various colors and sizes to complement your fall outfits.
Natural Curls and Waves
Celebrate your natural texture this fall, whether you have curls or waves. Embrace your unique beauty and enhance your hair's natural pattern.
Styling Tip: Define your curls or waves with the SheaMoisture Curl Enhancing Smoothie for a soft and bouncy finish. This curl-enhancing cream provides moisture and definition, keeping your curls or waves looking their best.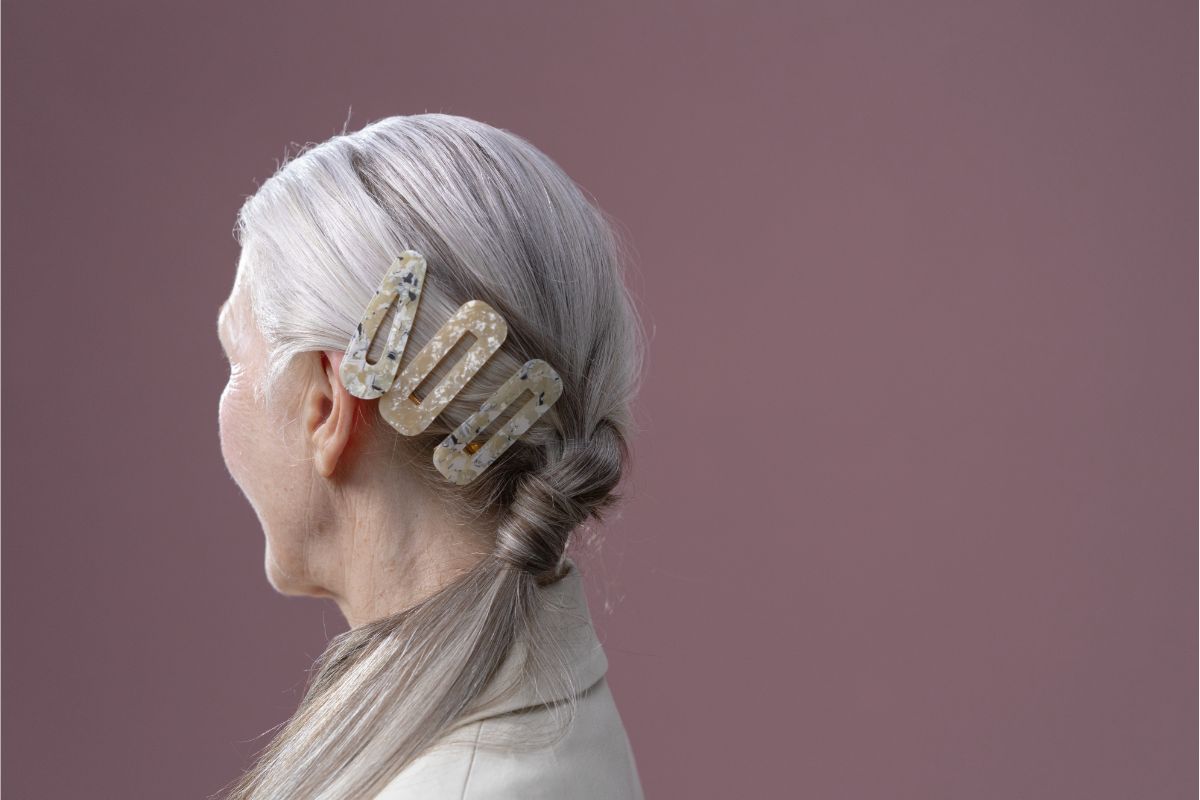 Platinum and Silver Hues
For a bold and modern statement, consider platinum blonde or silver-gray hair colors. These striking hues add an edgy touch to your fall style.
Styling Tip: Maintain the brilliance of your color with the Matrix Total Results So Silver Shampoo to neutralize any brassy tones. This purple shampoo keeps your platinum or silver hair looking fresh and vibrant.
Hair Accessories
Embrace fall-themed hair accessories to elevate your hairstyles. Headbands with autumn motifs, silk scarves, and decorative bobby pins add a whimsical touch to your look./
Styling Tip: Complete your hairstyle with these U Shaped Hair Pins for a secure and stylish hold. These hairpins are perfect for various hairstyles and add a touch of elegance to your fall look.
Fall 2023 brings an exciting array of hair trends, from warm-toned colors to chic hairstyles and playful accessories. Update your look with these top 10 fall hair trends, and embrace the changing season with style and confidence. Consult with your hairstylist for personalized advice. Let your hair be a reflection of your adventurous and trendy spirit this fall.