Thanks to Sperry for sponsoring this post.
With winter upon us, one of the things that we really need is a good pair of winter boots, like these Sperry Duck Boots. Especially if you live in a cold, wet, or snowy climate.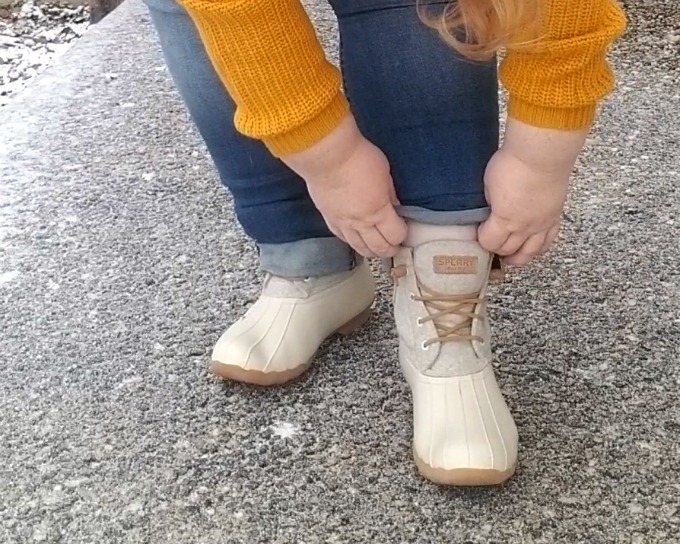 While we've had extremely cold snaps, this was the first time that we actually had wintry weather. Snow and ice and those terrible frigid temperatures.
And while it wasn't a ton of snow, we had a fair amount of ice. It's hard to see in the pics, but the patio has a nice layer of ice. But I wasn't slipping and sliding all over, as the Sperry Duck Boots have fantastic traction.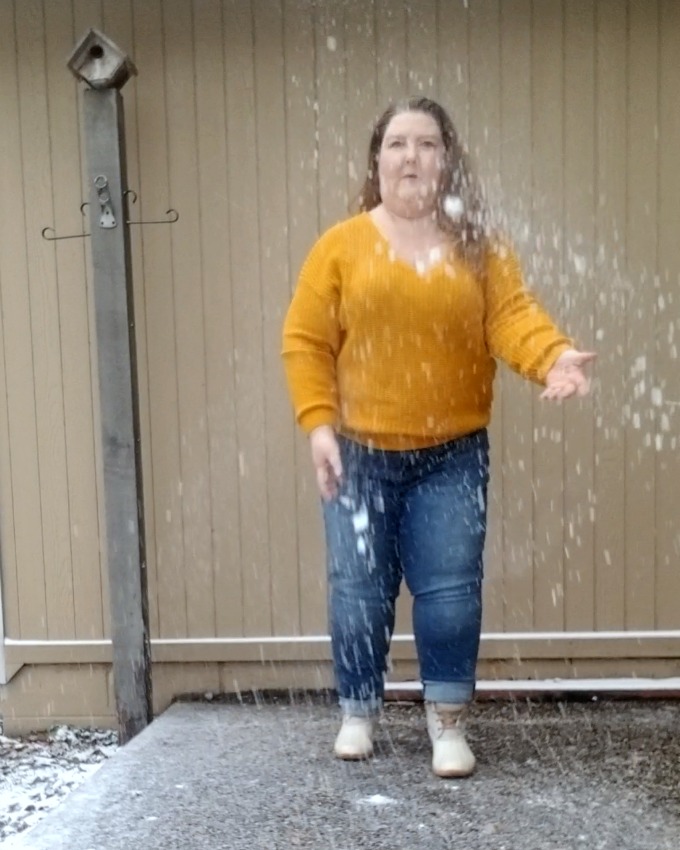 Lots of times form and function don't necessarily meet. A boot can be the warmest boot, and be kind of ugly, or they're really cute, and not so great. You end up freezing your tootsies off, and then you can't get your body warm.  Sperry's boots weren't like that at all. They have the traditional duck boot styling that's been thoroughly updated for modern day.
These are part of the metallic collection. The upper has just a slight bit of sheen. It's not too much, and give the boot a little touch of something. Combine those with the rubber shell that keeps your feet totally dry. And the 6-inch shaft lets you keep the bottom of your pants dry, should you choose to tuck them in, yet isn't so high that the boots can be cumbersome.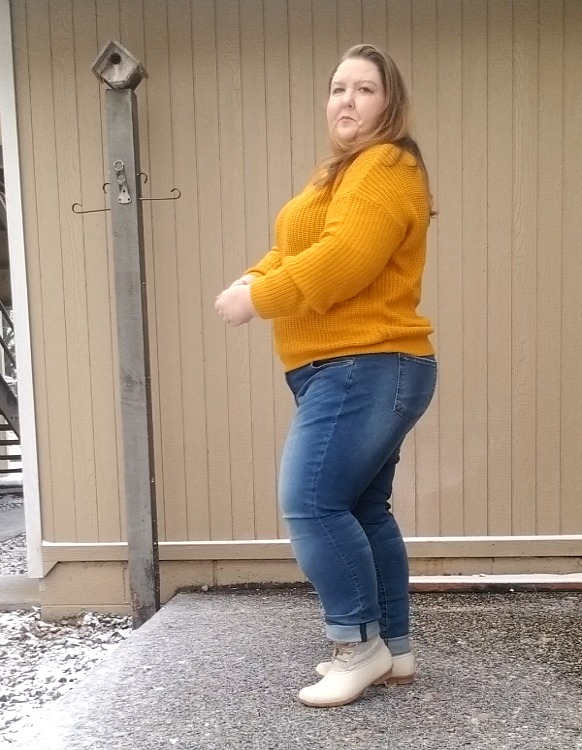 Now let's talk about the looks. These boots have been redesigned from the traditional duck boots to have a sleeker profile without losing any of the functionality. Pair that with Sperry's traditional rawhide laces with a decorative barrel tie. I know what you're asking – "how do you get them on?" There's a great side zip for easy on and off. I have to admit, I was a little concerned about this at first. But, it turns out that they boots are just as warm, and still as weather resistant as before. And no dealing with laces! They even worked with my thicker calves.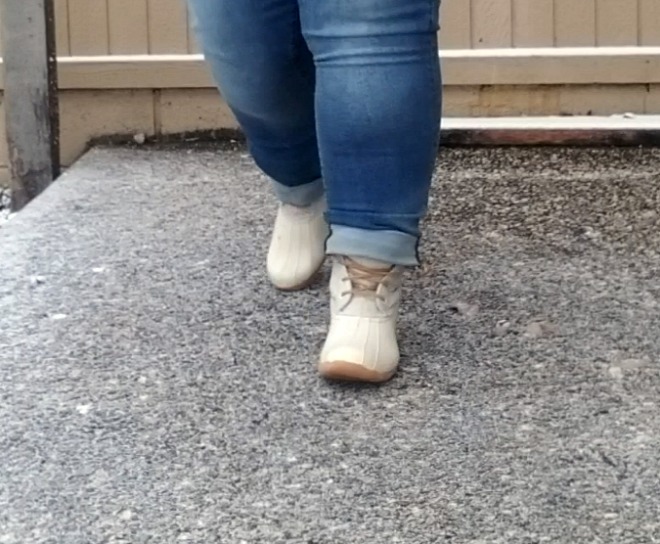 I also kind of really like the off white color. So often snow boots are dark, and it makes them feel extra heavy. Not so with these. The light coloring adds to the fashion-forwardness of the boots.
You'll definitely want to pick up a pair of these timeless Sperry Duck Boots. You'll reach for them again and again through three seasons.