One of the great drinks to make for a crowd is Sangria.  It's quick, easy, and almost everyone likes it. Sangria also makes you feel sophisticated, and it goes down easy.  It's like a subtly spiked punch.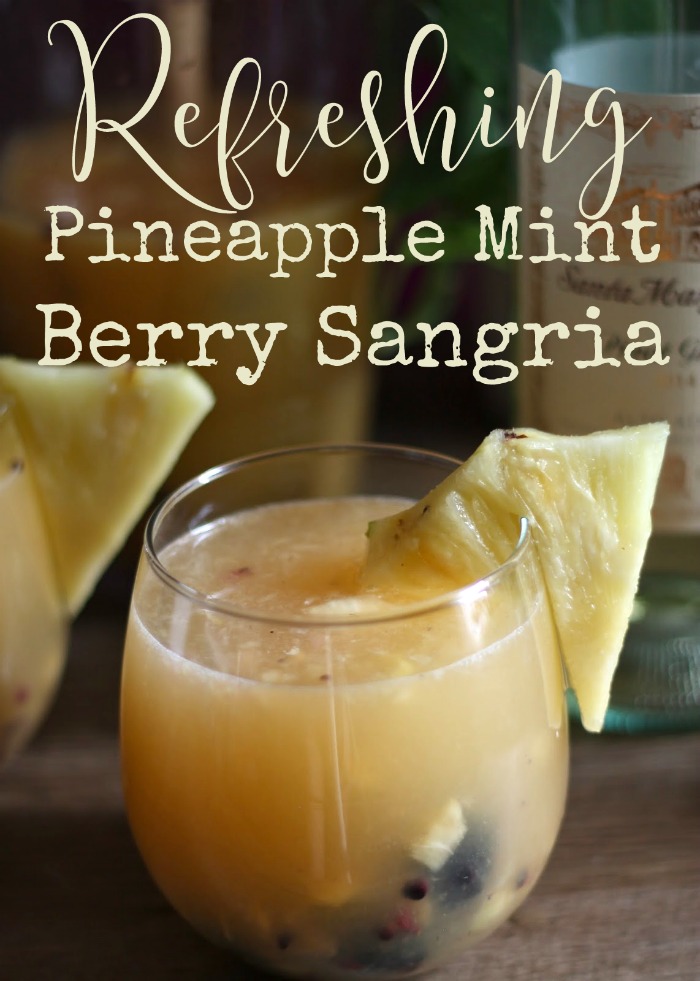 One of the other great things about sangria is how totally versatile it is.  Add your favorite fruits, your favorite wine, and let them come together.  Perhaps adding some fruit juice along the way.  It's all whatever strikes your fancy. This Pineapple Mint Berry Sangria is a perfect example.
Pineapple Mint Berry Sangria
A great, refreshing twist on the classic Sangria.
Ingredients:
3 cups pineapple juice
1 bottle Santa Margherita Pinot Grigio Alto Adige
1 ripe pineapple, peeled, cored, and cut into 1-inch chunks
1 cup seltzer
1 bunch fresh mint, roughly chopped
1 cup assorted berries
Directions:
In a pitcher, combine the assorted berries, mint, wine, juice and seltzer with ice and stir.
Pour into individual glasses and garnish with a pineapple wedge.
See?  Isn't that easy? This is a perfect drink for an afternoon gathering, book club, or even a brunch.  It would make a delightful wedding cocktail as well.
These are some of our favorite pitchers and pineapple corers that work well with this Sangria recipe. Links are affiliate links.