Thanks to Old Spice Beard Care for sponsoring this post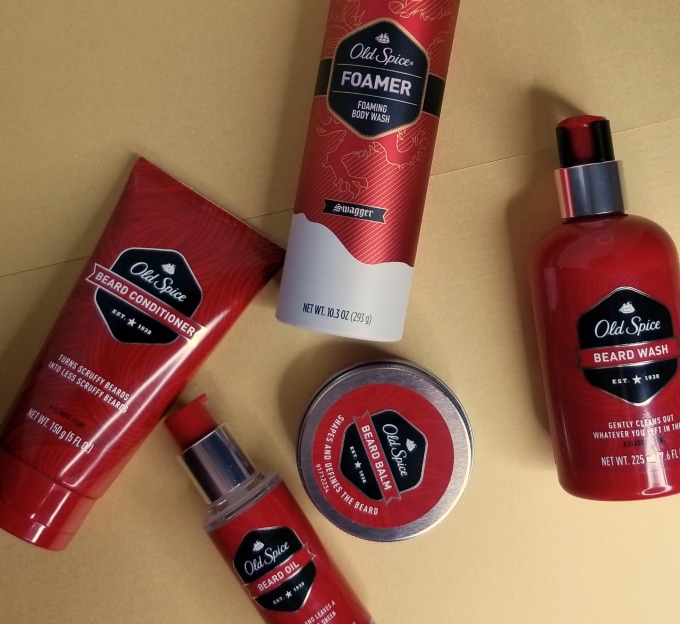 Beards aren't going away any time soon. We've all seen the long, thick beards that seem to be everywhere these days.
If it's not your husband, boyfriend, or son, you probably know someone that takes pride in their bearded appearance. While we often think that they just set it and forget it, there's a lot of attention and care that goes into these manly displays.
If your beard isn't cared for properly, you can develop all kinds of problems, ranging from dandruff and dry skin to actual skin issues.
Help 'em out with this sweet Beard Care set from Old Spice.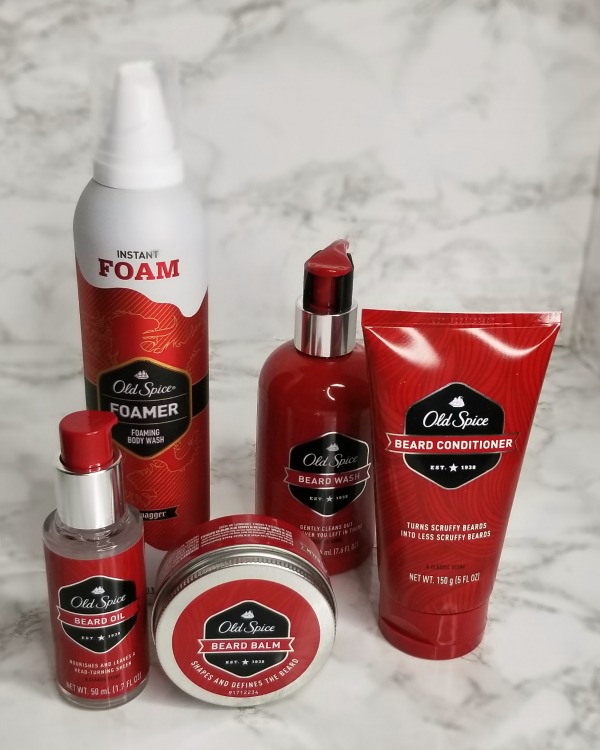 Beard Wash – Just like our regular hair, beards need to be washed. Using this specialized beard wash will leave it fresh and clean.
Beard Conditioner – I think we forget that beards are coarse hair. They need conditioning, too. This is a conditioner that you can either leave in all day, or wash out.
Beard Balm – This is step 3 of the Old Spice Beard Care system. It helps tame the beard into something that doesn't look so wild mountain man-esque.
Beard Oil – The finishing touch. This Beard Oil helps control your beard, conditions it further, and gives it a healthy glow. It's more of a serum than what we traditionally think of as a beard oil.
Foamer – Now that your beard looks awesome, we can't forget the rest of you. Foamer, which is a foaming body wash, gets you crisp and clean in no time. It washes away without leaving a residue, too.
The Old Spice beard Set has just a little bit of fragrance added to it. It's not overpowering at all, and actually smells really good. All manly like. If he goes out wearing just this, he's sure to feel confident. But he could apply his cologne and it wouldn't really clash.
Ready to try Old Spice's Beard Care for yourself – or the fella in your life? Enter in the Rafflecopter widget below.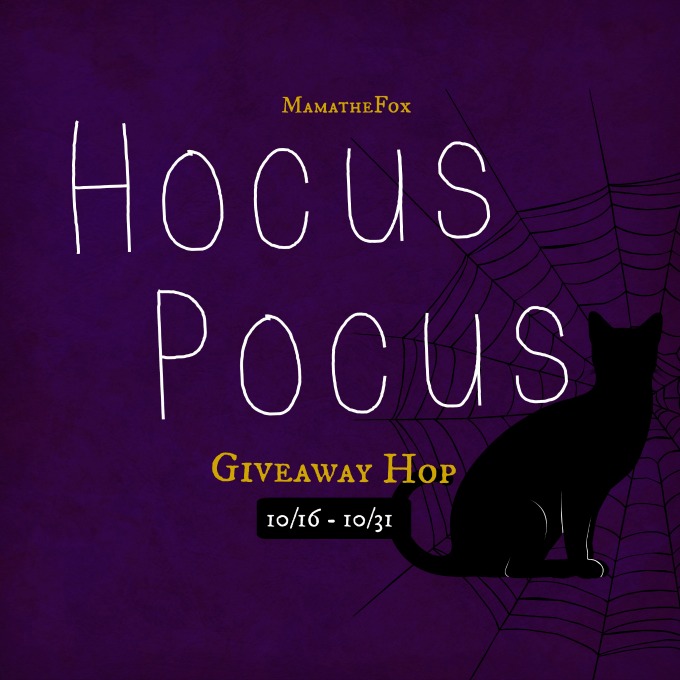 This giveaway is part of the Hocus Pocus giveaway hop hosted by MamatheFox.
Now that you've entered here, hop on along and see what other giveaways are happening!
MamatheFox and all participating blogs are not held responsible for sponsors who fail to fulfill their prize obligations.