There was a time when I loved nothing more than making everyone I knew a new scent. My mom would come home from work, and she'd have a whole new perfume wardrobe. Some she liked, some she didn't care for so much. She'd never let me know that, of course. But all of the fragrances were made from quality ingredients.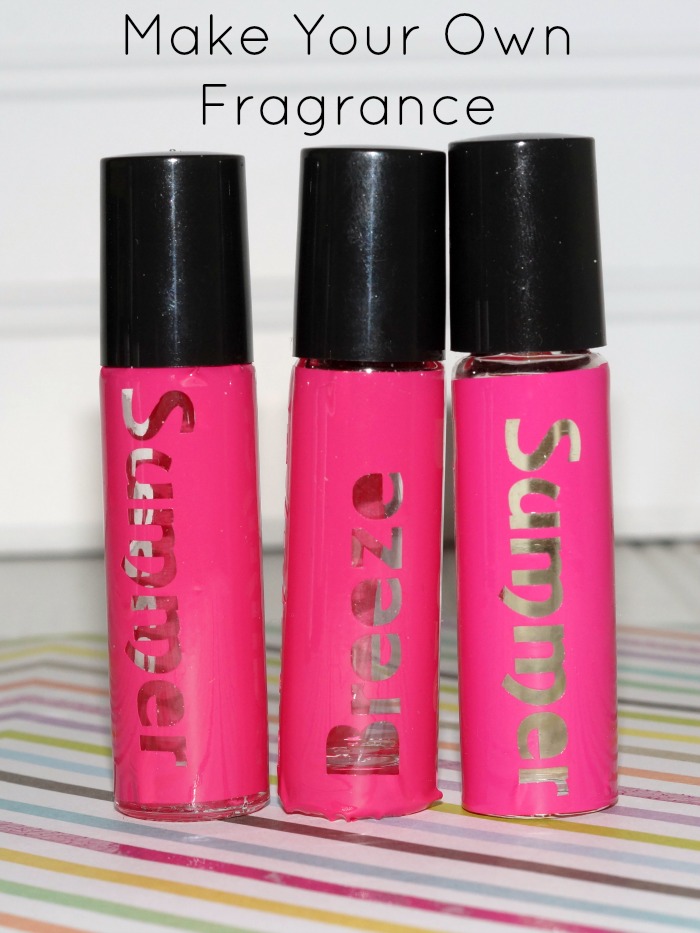 Fast forward about 15 years. Essential oils are in the mainstream consciousness again, and here I am. Making fragrances for myself and a few lucky people. I'm sharing one of my recipes with you. This is one I call Summer Breeze. Why? Mainly because it needed a name. That's how I roll.
Summer Breeze Fragrance Roll On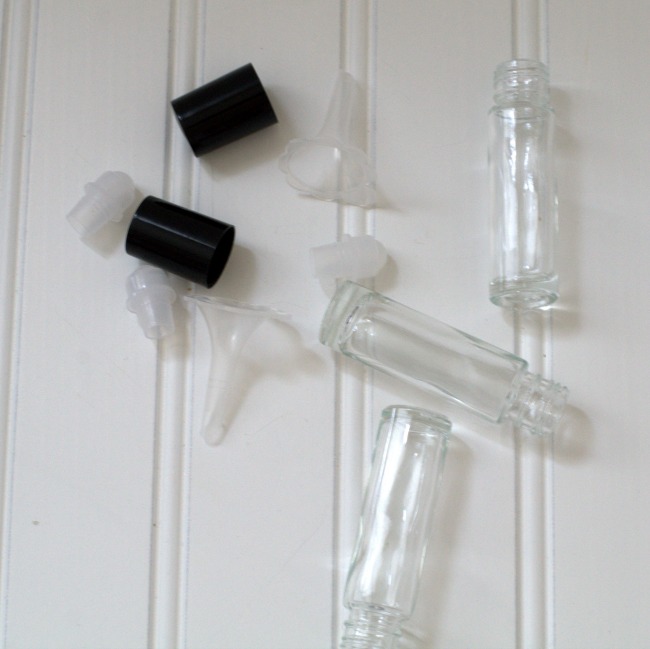 Ingredients
40 drops Lavender Essential Oil
12 drops Cardamom Essential Oil
10 Lemongrass Essential Oil
5 Bergamot Essential Oil
5 Cedarwood Essential Oil
4 Geranium Essential Oil
Sweet Almond Oil (or Vodka)
1/3 oz glass roller bottle. You can use whatever size you can find, this is the size I had on hand.
Small funnel
Eye droppers or pipettes
Small plastic or glass cup. A shotglass sized one is fine.
Directions
Gather all of your supplies.
Start measuring out your essential oils. Most bottles have a drop dispenser on the top, but some don't. You can use the eye dropper to count your drops if you don't have or don't want to use the drop dispenser.
I'm going to be honest – I made my perfume right in the roller bottle, and didn't bother with the cup. I like to live dangerously.
If you're going to make the fragrance right in the roller bottle, get the funnel out and place it in the mouth of the bottle. Add your essential oils to the roller bottle or cup. I started from the top and went down the list.
Pour essential oils into the rollerball bottle.
Top off with sweet almond oil until it reaches the shoulders of the bottle. Place your finger over the open end and shake to combine. Test the mixture on your wrist to see if it's to your liking. If it is, seal it up. If it isn't adjust with either a couple drops of essential oils or a little more sweet almond oil.
Add the rollerball and the cap.
If you're having trouble with the rollerball going in, set it in the bottle, then screw the cap on. This will push the rollerball part down and lock it into place. Neat trick, eh?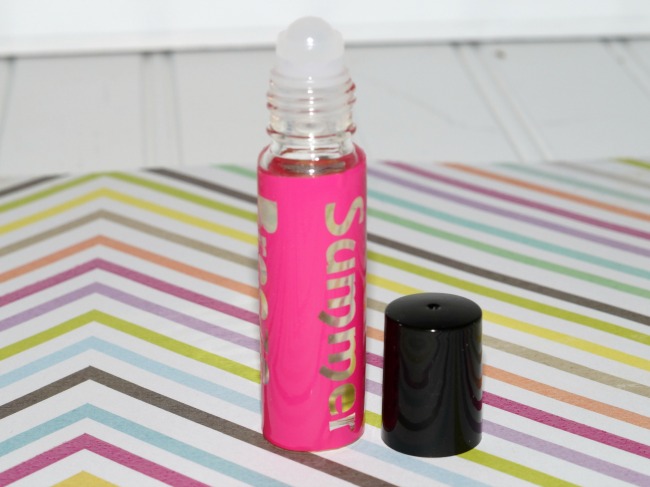 Roll the bottle back and forth in your hands. This mixes it well, and warms the fragrance mixture up to get the best out of it.
I finished the fragrance with a label that was made on my Silhouette machine. If you want it, email me and I'll send you the file. I can't figure out how to upload it!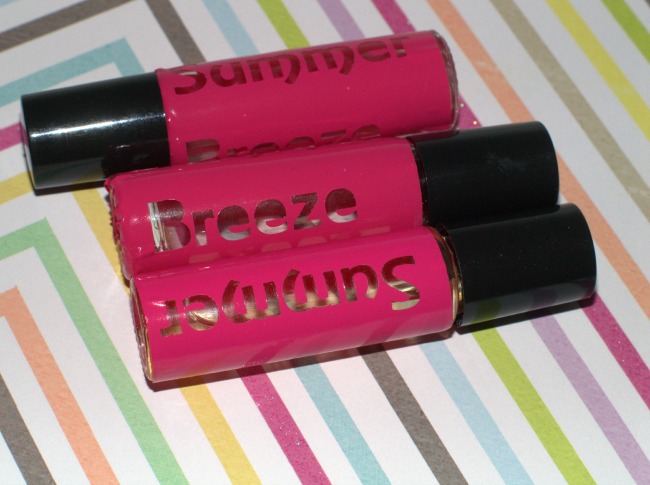 You can use vodka instead of sweet almond oil when you make your perfume. It creates more of a regular perfume that evaporates. It's not my personal preference, and sometimes leaves a sticky residue behind.
Will you make your own perfume? It's pretty easy, and addicting, once you get started.
For more fun creative summer ideas, check out a few of my favorite blogs.