There was a time, not so long ago, that it was believed that you needed to take a shower and wash your hair every single day. The new conventional wisdom is that you don't need to wash your hair daily, and twice a week is generally adequate. What do you do when your hair needs a boost, though? DIY dry shampoo to the rescue!
For some people, though, traditional dry shampoo dries out their hair more than give it the cleaning boost they're looking for. In this case, you want something that's gentler, and more forgiving. Something like this all natural DIY dry shampoo.
Lavender Mint DIY Dry Shampoo
Links may be affiliate links.
A few things before we start. You can use whatever essential oils you'd like. This DIY dry shampoo has lavender and mint, as they smell good and are great for your scalp. You'll want to make sure your cornstarch is gluten free. It should be, but check to make sure it's manufactured in a gluten free facility to prevent cross contamination. Kaolin clay is a natural, gentle type of earth commonly used in beauty products. It helps remove dead skin cells, toxins, and absorbs excess oil.
A small blender, like a Magic Bullet comes in so handy to combine your ingredients. For a shaker jar, you want something like a Parmesan cheese shaker. It needs to have larger holes than a salt shaker.
Yield:

1/2 c
How to Make Lavender Mint DIY Dry Shampoo
Dry shampoo is a life saver. Now, you can make your own that really works, and is oh so effective.
Materials
5 tsp arrowroot powder or cornstarch
2 tsp kaolin clay
5 drops lavender essential oil
5 drops peppermint essential oil
Instructions
In blender, combine arrowroot powder, kaolin clay, lavender essential oil and peppermint essential oil. Blend until well combined. Pour into jar.
Shake mixture or apply with a clean makeup brush onto roots of dry, unwashed hair. Let stand on hair for a few minutes.
Brush hair until all powder is removed.
Store at room temperature for up to 6 months.
See how easy it really is to make a DIY dry shampoo? Experiment with scents and see what you come up with!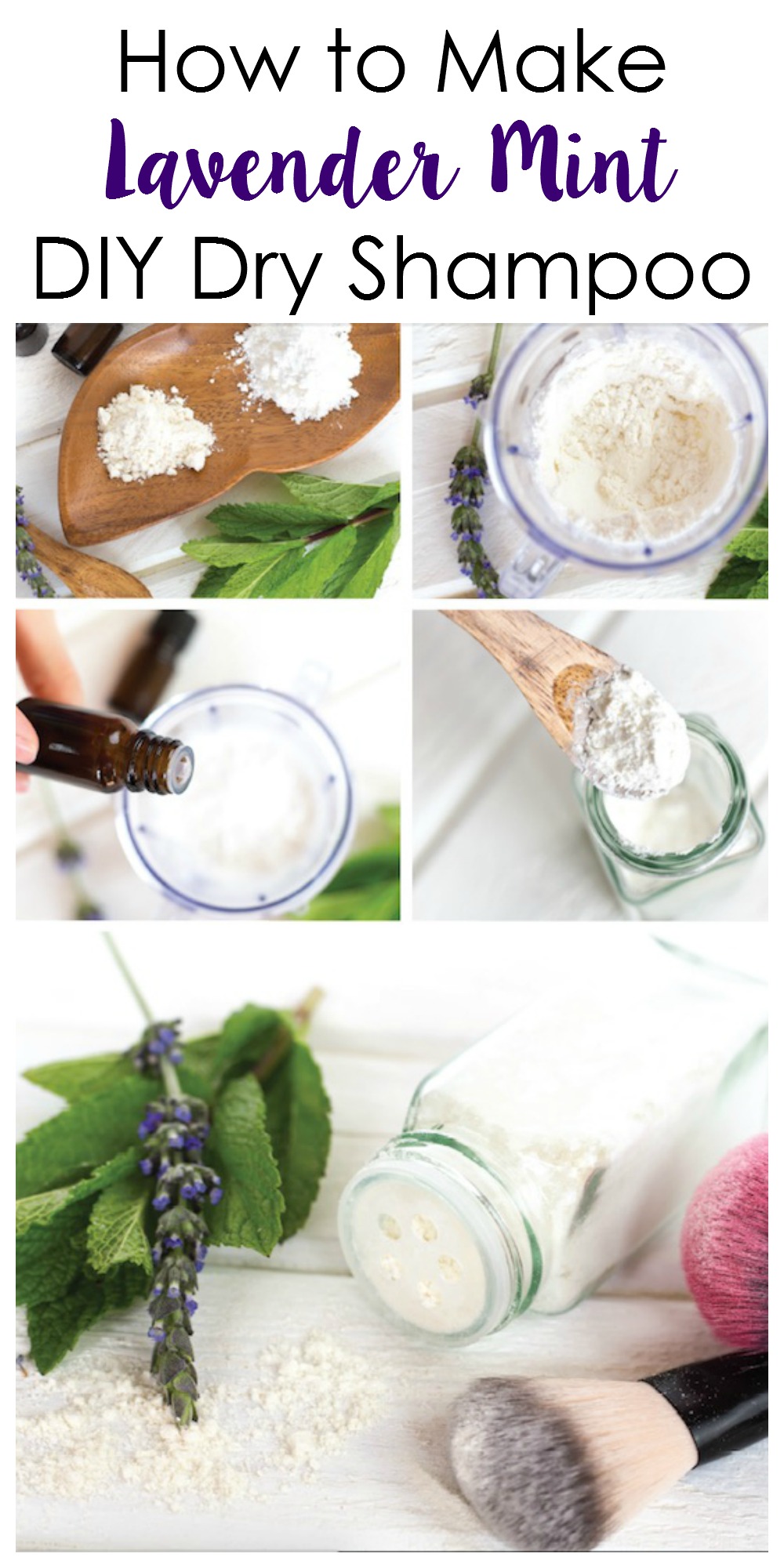 Courtesy of The Compassionate Chick's Guide to DIY Beautyfollow by Sunny Submaranian & Chrystle Fiedler ©
2016 www.robertrose.ca Reprinted with publisher permission. Available where books are sold.
Image credit: Michelle Cehn