How to style a sheath dress was inspired by a dress from AbbeyPost for editorial purposes. Opinions are our own.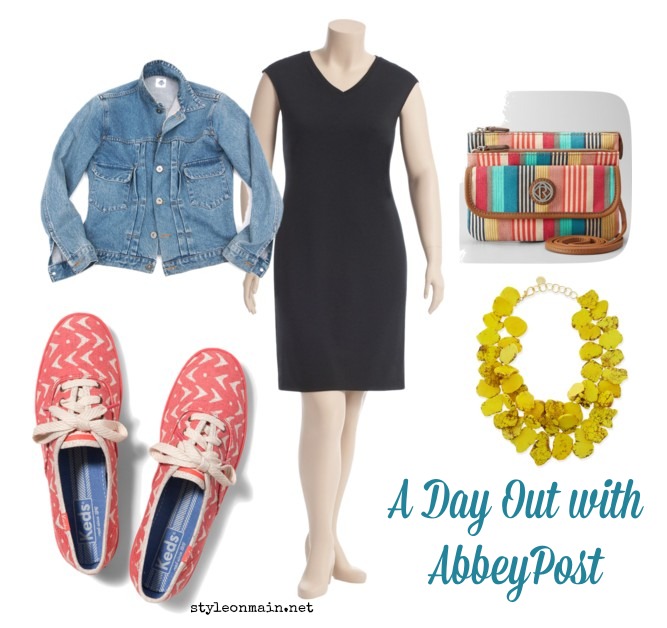 One of the ways that I extend my wardrobe is by investing in classic pieces. While I really love the trends of tribal prints, chevron, and even neon, these are the trends that will come and go, and there's no reason to invest lots of money in these types of pieces. One of the classic items that I think belongs in every closet is a classic sheath dress.
Most people think of a sheath dress as something that only Ladies who Lunch or women who work in a conservative office wear. Not true! With a bit of styling, a sheath dress can take you anywhere. For these examples, we'll be using the Sutton dress from AbbeyPost.
How to Style a Sheath Dress Three Ways
Pinup Style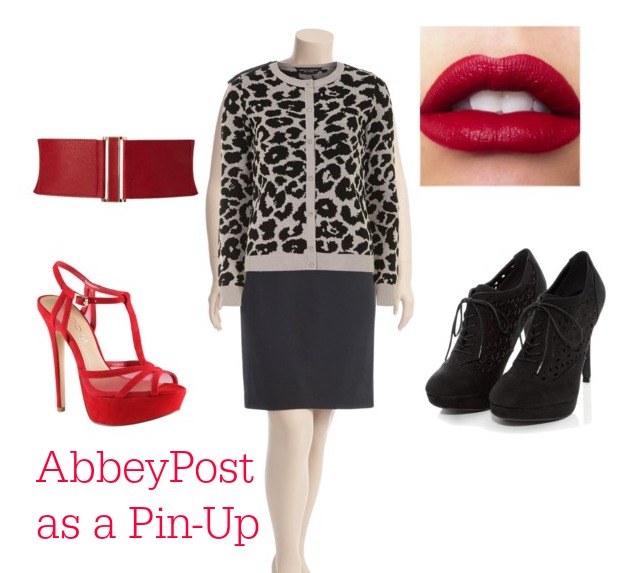 Let's say you wore this dress to the office. For a little personality, you paired it with a cute animal print sweater like a cheetah or leopard print. Your beau calls and wants to know if you want to go out for dinner after work. Well, of course, dahling. Add a great red belt, and some strappy red heels. Slick on a gorgeous red lip, like Merle Norman's Americana, and you are in business.
Casual Day Out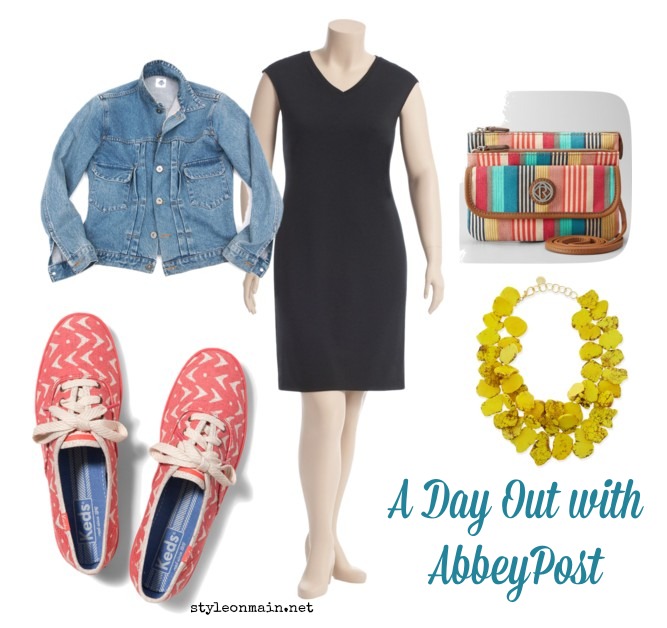 While I love to go out and about in jeans and a tee, sometimes you want to wear something cuter, or a little more put together. Especially with the warmer spring weather approaching. Add a jean jacket and some super cute flats in a bright color to your sheath dress. How cute are these Ikat print Keds? Finish you outfit with a vibrant statement necklace and a colorful striped cross body bag. This is a great outfit for the Farmers Market, antiquing, or wandering around a tourist town.
At the Office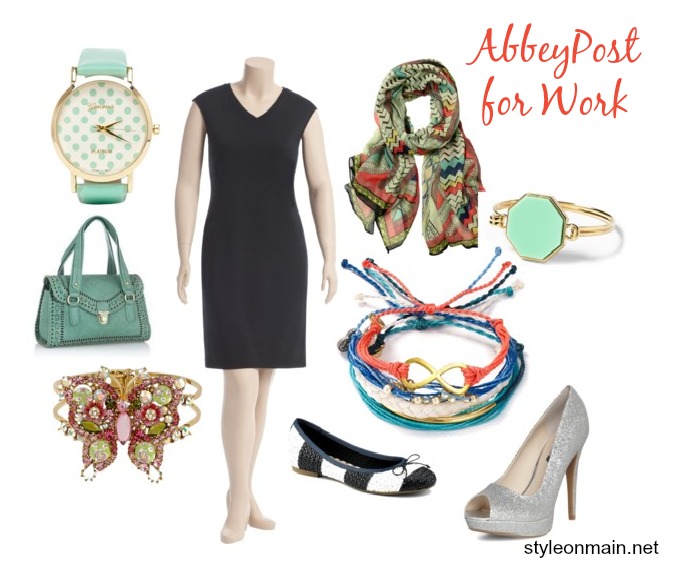 Just because a sheath dress is sleeveless doesn't mean you need to add a jacket. Add a beautiful scarf, like this chevron one, for some color and interest. Now, as far as accessories go, there are two angles with this look. I would choose either the watch and the stacked thread bracelets OR the Betsey Johnson butterfly cuff. If going with the Betsey cuff, I'd wear the heels. If going with the other bracelet set, I'd probably wear the flats.