With the weather turning colder, there's one thing that you always need. Well besides a coat and a good pair of shoes. That item is a really great scarf. Now, I never really understood the point of a scarf for warmth until I was an adult. All of a sudden I realized that a scarf kept my neck warm and I could use it to cover my mouth and nose. It was like a serious wakeup call. Not to mention – some scarves are really cute.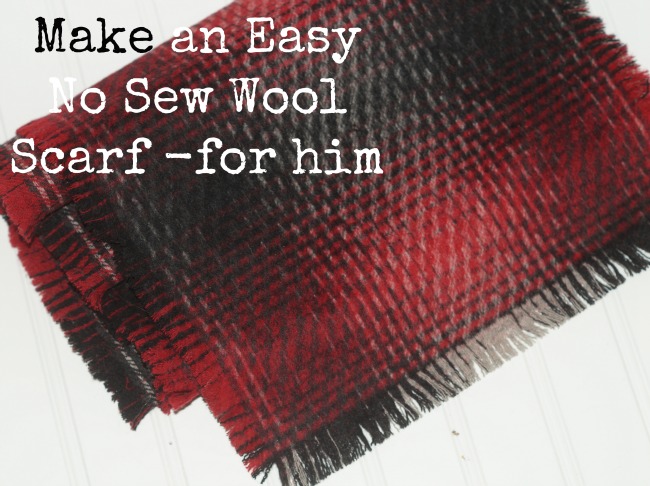 One of the things that I really like is a wool scarf. It's so elegant and refined. As a bonus, a plaid wool scarf looks really great with a car coat or any other dressier coats. One drawback is that these scarves tend to be really pricey. Luckily, they're really easy to make, even for a non-DIYer.
The best part? One of these wool no sew scarves is great for men or women. That's right – you can gift it to him, and then "borrow" his scarf.
Wool Plaid No Sew Scarf
Supplies
2 yards of Wool Plaid Fabric.
Toothpicks
Tweezers
Sewing Needles
Scissors
Directions
Cut your fabric to your desired size. My scarf started at 10 inches wide x 72 inches long. You'll lose about 3 inches in width and 6 inches or so in length, so take that into consideration.
When cutting your fabric, try to cut along the plaid stripe. It will make for a neater look, and make the no sew scarf project easier.
Choose one side of your fabric, and start removing threads. I find that using a toothpick to separate the thread from the fabric is the easiest, but you may want to use a sturdy needle. Tweezers also help to grab the threads.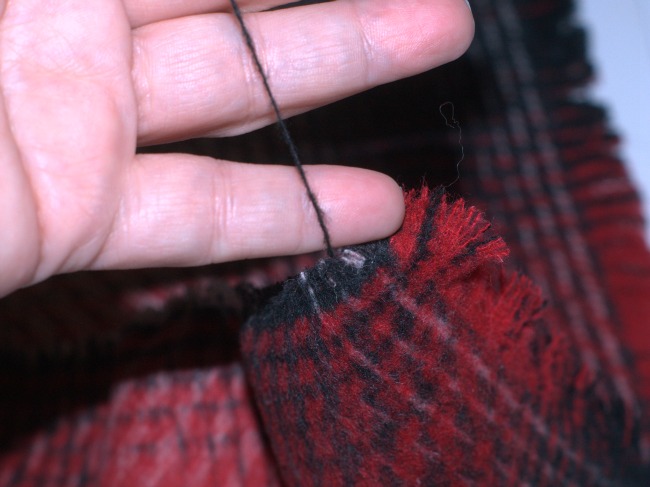 Start at one edge, and just pull the thread out. Try not to break the thread, but if the thread does break, it's usually easy to find and start again.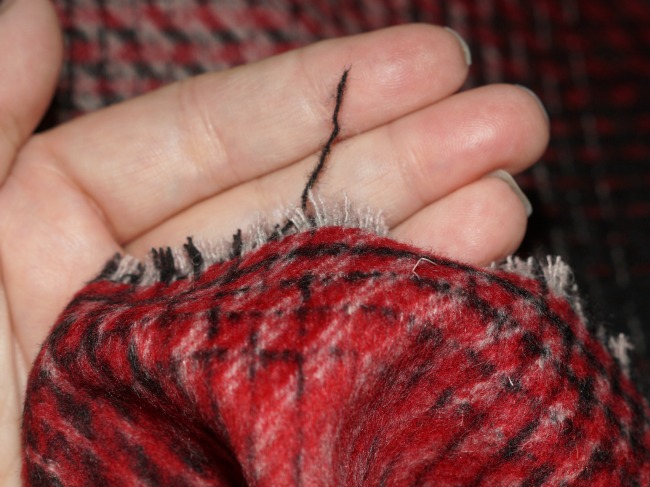 At first, this will seem very tedious. Then, as if by magic, you'll have about half an inch of fringe done. Choose how long of fringe you'd like for your no sew scarf, and then stop when you get to that point. Evaluate as you go, since you can always add more fringe.
Repeat the fringe steps on the opposite side. I find it easiest to start on one of the short ends, get about ¼ inch of fringe going, then start on the longer sides. This is a great watching TV project, too. I fire up something to binge watch on Netflix, or work while I'm watching hockey.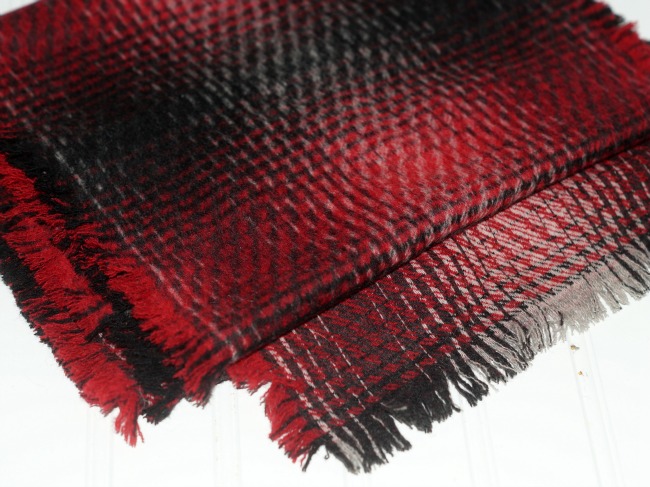 Once you have all four sides of the wool no sew scarf fringed, you're done! You don't have to sew anything, as the weave of the fabric will keep everything in place. The best part is that this looks like a beautiful, expensive gift. Only you'll know how quick and easy it is.
Total time: About 4 hours, but it's a mindless TV watching project.
Total cost: Depends on your fabric. I bought 2 yards of fabric, but can get 5 no sew scarves or a scarf and a blanket out of it. It should definitely be less than $20.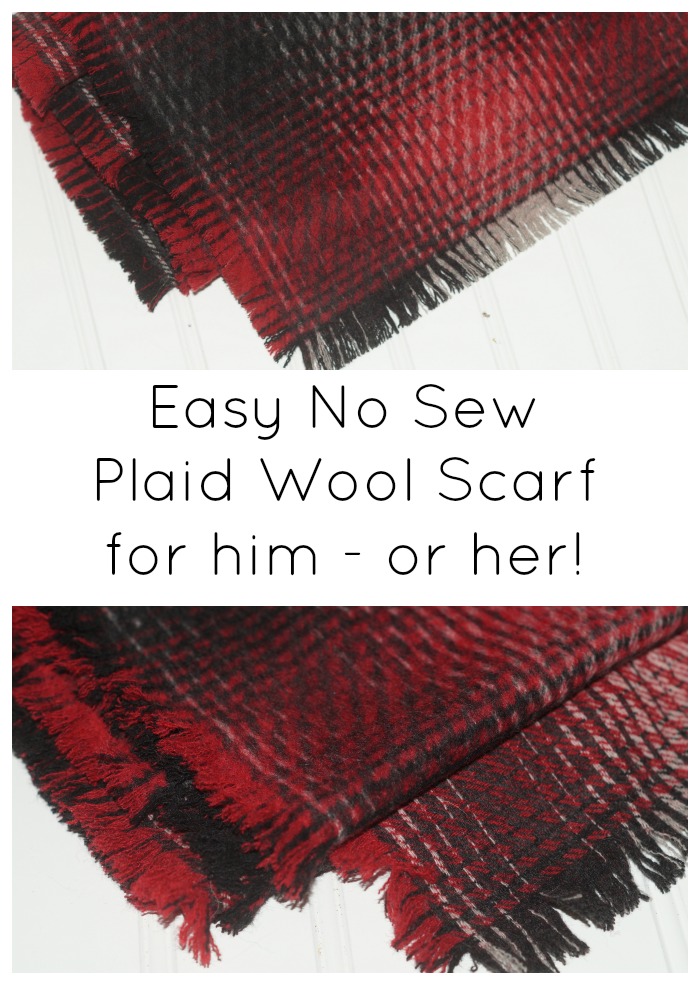 For more Valentine's Day ideas, visit a few of my favorite bloggers: