I love to bring beauty and fashion into my everyday life. Not just clothes and makeup, but other pretty things, too. Tchotchkes like little boxes and decorative containers are a major part of my life. I'm also a sucker for office supplies. Show me a pen in a pretty color and I'll show you a very weak woman. With all that being said, one of the places that I lack in any real design effort is my desk supplies.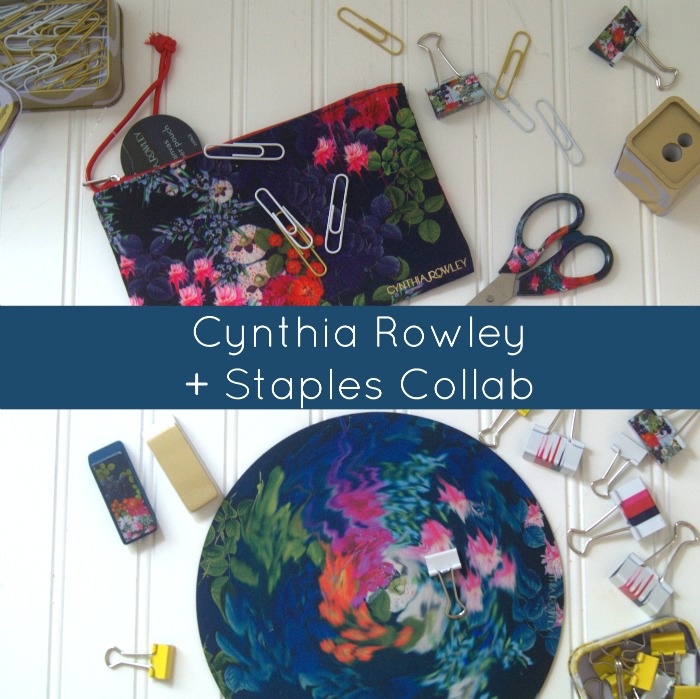 Yes, it's true. Sad, but true. I have a regular old smoke grey paperclip holder and plain black handled scissors. And all those pretty pens? They don't even have a holder! They're just rolling around, hoping that they don't get lost. Yeah…to say I could use an upgrade in my office/desk area would be a major understatement.
Staples must have heard about my plight. Or they have ESP. Either/Or. Staples has a collaboration with Cynthia Rowley right now. It was released in the fall, and the items are really gorgeous. They're modern and pretty, and the patterns coordinate oh so perfectly together. Like you'd expect anything less from Cynthia Rowley, though, right?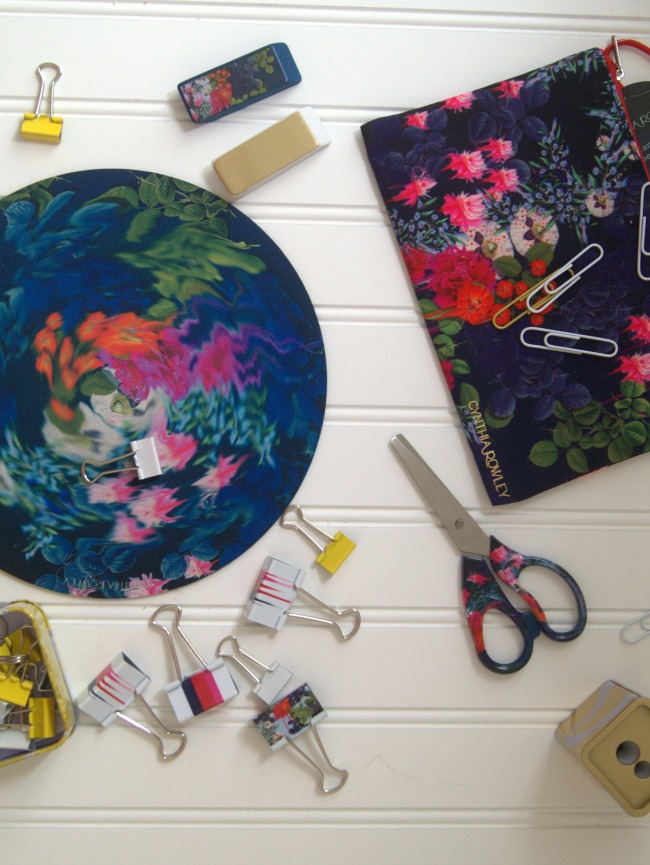 Anyway, Staples sent me a great assortment of products from the Cynthia Rowley line. Items included:
A new mousepad to replace the promotional one I got at work. It's a great size, too. Not too big, but definitely not too small.
Binder Clips in two sizes. The large ones are patterned, while the small ones are solid, coordinating colors.
Paper Clips that coordinate with the binder clips.
Patterned pencils and a fabulous pencil sharpener. Plus two large erasers that coordinate with the set.
Scissors with pretty floral handles.
Canvas Zipper pouch in the same floral pattern.
The best part – the Cynthia Rowley collection at Staples isn't expensive! It's moderately priced, and not a whole lot more than your average boring office supplies. Nothing in the picture is over $10. Awesome, right?!?!
Tell me – Will you be adding Cynthia Rowley for Staples pieces to your desk decor?