I love subscription boxes. I really like getting mail and I love the surprise that lies in store for me. One of my favorite subscription boxes is BoxyCharm. It's a beauty sub box and all items are full sized.  YESSS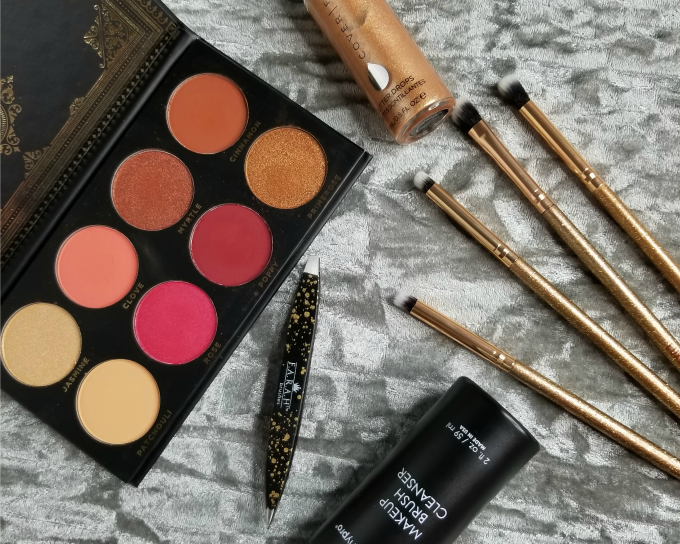 Not only that, but BoxyCharm has great brands in their boxes, from mainstream brands you find in your favorite beauty stores to indie brands you may have never heard of. And it's only $21 a month.
Editorial samples were provided.
I've been a long-time subscriber to BoxyCharm, up until just a few months ago when I put my sub on hold. I did, however, get my hands on a November 2018 BoxyCharm, thanks to the company. This month's theme is Goal Digger, and the items are pretty much all sparkly. YAY!
Cover FX Glitter Drops
These might be one of my new favorite things. A little tiny dab of Glitter Drops gives you all the shimmer and shine you could want. I received the color Nova, which has a beige/nude undertone with golden and iridescent glitter. You could definitely layer Glitter Drops, or mix it in with your regular foundation, primer, or lotion for an all-over sparkle. So pretty.
Ace Beaute Grandoise Palette
This eye palette is gorg! There's four shimmer shades and four mattes that are all spicy and festive. Three of the shimmer shades are glittery and one is subtler. A couple of the colors have a slightly chalky feel, but it's not severe. This is a palette you'll reach for again and again, especially during the holiday season.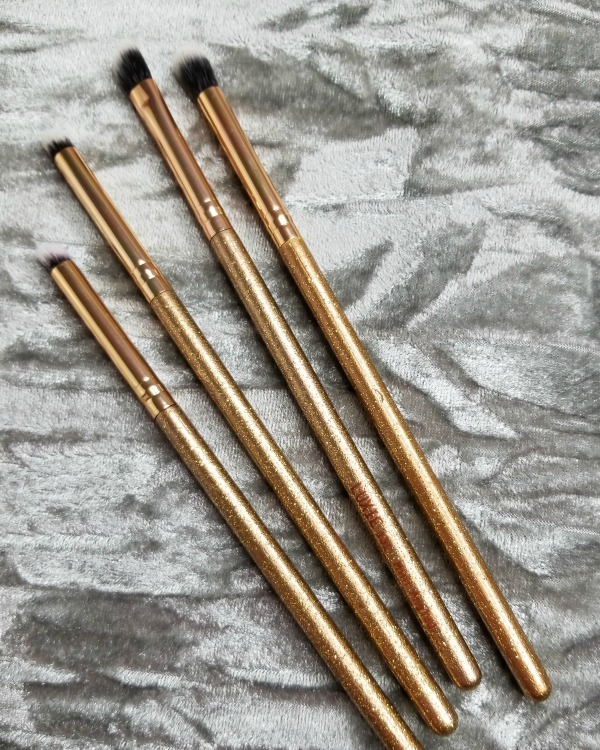 Luxie Luminous Eye Set
You can always use more makeup brushes. I'm just gonna put that out there. This set from Luxie is perfect because it has a complete set of eye brushes. They're nice quality and are great for a travel bag, or even your daily makeup routine.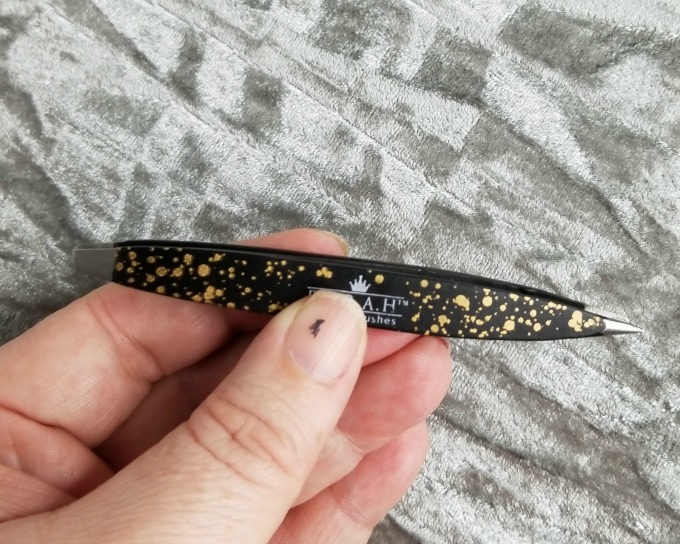 Farah Galaxy Gold Tweezers
These tweezers are kinda odd. They're double ended, and so it's like two pairs welded together. I can see how they might be appealing, but I just don't think they're for me. They look like decent tweezers though.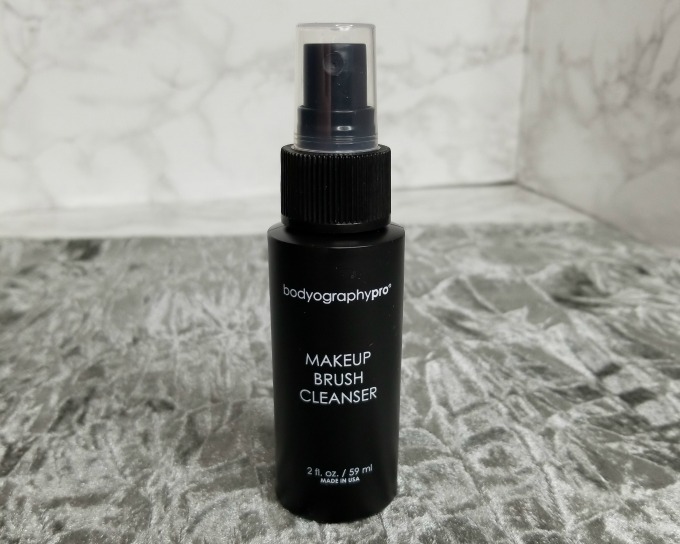 Bodyography Makeup Brush Cleaner
You can clean your brushes with baby shampoo, but how often do we really do that? If we're honest, not often enough. Clean your brushes with the Bodyography Makeup Brush Cleaner. It just takes a couple sprays and a wipe on a paper towel to clean your brush. There are no excuses now.
BoxyCharm now has another box, too – the BoxyLuxe. It's a quarterly upgrade to your existing subscription that's jam-packed with full sized products from your favorite luxe brands. I think I might have to check that out!