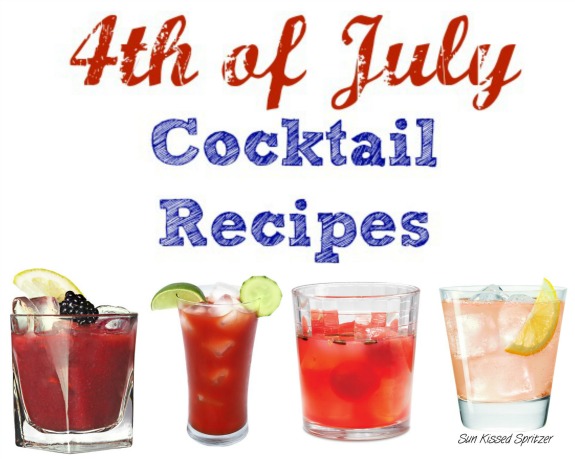 4th of July is one of those occasions that just about everyone gathers for. Good food, good friends, and celebrating our nation's independence. If you're really lucky, there will be an awesome fireworks display, too.
One of the best parts is the 4th of July cocktails.  Here are some tasty cocktails that will be fabulous for the 4th, or any other summer gathering. A boozy drink isn't your thing?  That's totally ok!  Many of these can be made non-alcoholic, too. Tasty!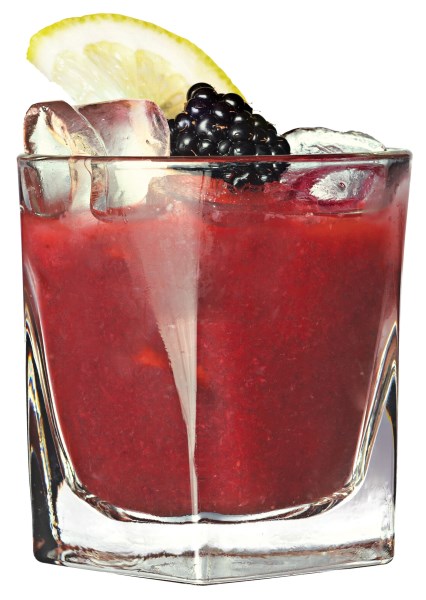 Red, White and Blueberries Cocktail Recipe
Ingredients
2 parts Skinnygirl Bare Naked Vodka
1 part club soda
5 blueberries
3 blackberries
Preparation
Muddle blackberries and blueberries in cocktail glass with vodka.
Top with club soda and enjoy!
The Firecracker Cocktail Recipe
The Firecracker is similar to a Bloody Mary.
Ingredients
2 parts Skinnygirl Cucumber Vodka
2 parts low-sodium tomato juice
Splash of fresh lemon juice
Squeeze of fresh lime juice
Dash of Worcestershire sauce (to taste)
Dash of hot sauce
Sprinkle of celery salt
Cucumber wheel
Lime wedge
Preparation
1. Mix ingredients over ice.
2. Garnish with lime, cucumber, celery salt and enjoy!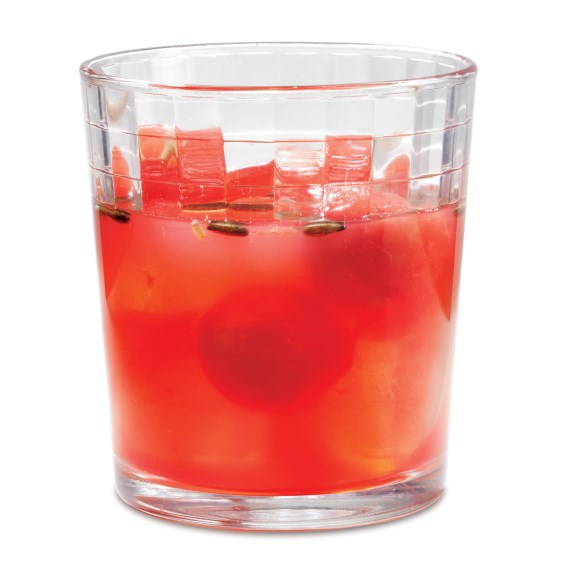 What-A-Melon! Martini Recipe
Who's not always looking for a new twist on the classic Martini?  Adding watermelon is a perfect summery drink.
Ingredients
2 parts Skinnygirl Bare Naked Vodka
1 part club soda
3 watermelon cubes
Watermelon balls
Preparation
1. Shake vodka with ice
2. Muddle watermelon cubes in old fashioned glass
3. Pour vodka over muddled watermelon and top with club soda
4. Garnish with watermelon balls and enjoy!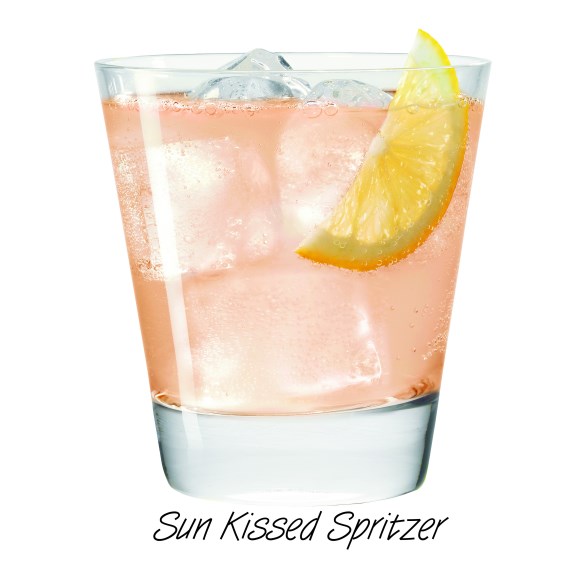 Sun-Kissed Spritzer
It's like a grown up lemonade or limeade.
Ingredients
2 parts Skinnygirl Tangerine Vodka
1.5 parts lime soda water
Squirt of fresh lime
Squirt of fresh lemon
Squirt of fresh grapefruit
Slice of lemon for garnish
Preparation
1. Mix all ingredients and pour over ice
2. Garnish with a slice of lemon and enjoy!