Thanks to Roma Boots for sponsoring this men's rain boots discussion.
Rain boots are an essential shoe in just about anyone's wardrobe. That goes for not just women, but men, too.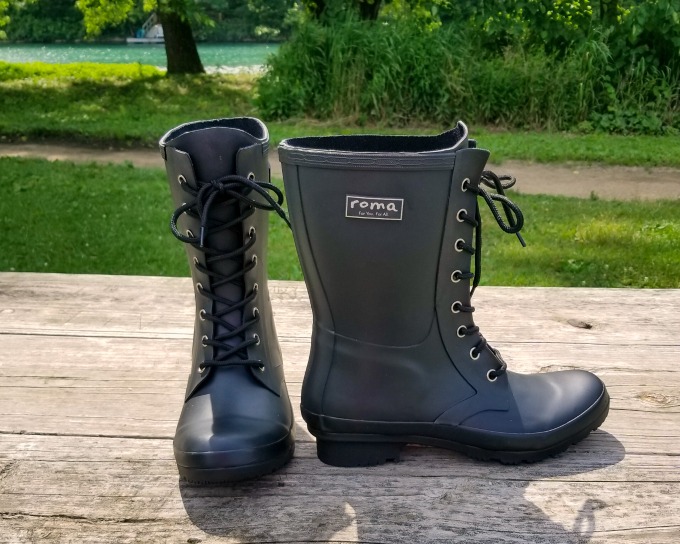 If you've ever lived in a soggy or wet climate, you know just how true this is.
Usually when we think about rain boots, we think about Wellies or galoshes, or those short plastic boots. I'm here to tell you that there's another way. Lace up rain boots. Yep, you read that right. Roma Boots makes these fabulous rain boots that are styles like regular boots. And they make them for men and for women.
There was a time when men were only interested in a couple styles of shoes. Something like some sneakers and a pair of shoes for work, and maybe a fancy pair. Nowadays, they have whole closets devoted to their shoes, and I'm not just talking about sneakerheads.
The Epaga Review
Recently, we had a chance to check out the Epaga from Roma Boots. It's a lace up style rainboot for men. With all the wet weather the Midwest has had, these boots were put to the test immediately. I mean, we had 4 ½ inches of rain in one day, and 9 in a week. And that was just one week of rain. It's been going on since March! Everything is soggy and damp.
The first thing we noticed was the styling of the Epaga. They really and truly look like a real lace up boot. They're designed in much the same way, except these are made from rubber instead of leather or faux leather. The natural rubber gives the shoes a matte black color that's extremely wearable, and fashionable at the same time.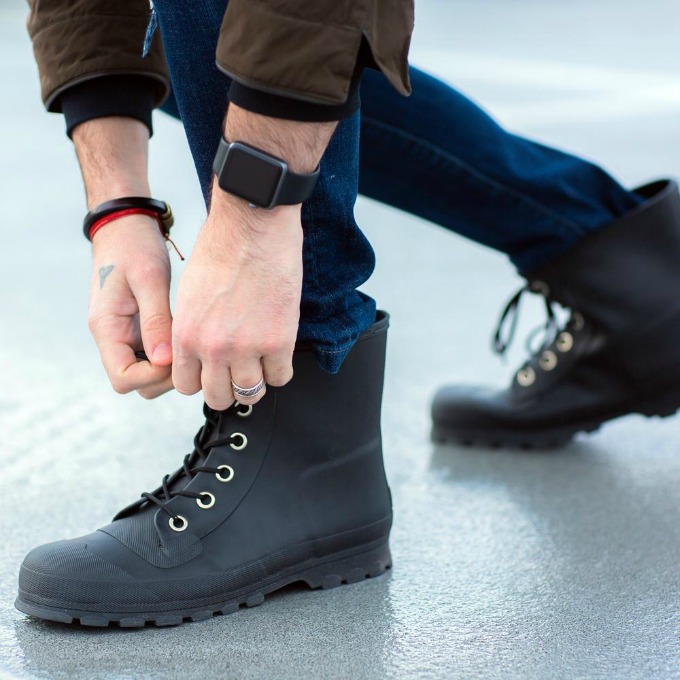 Next was that the footbed is really comfortable. It supported and cradled your foot in a way that felt extremely supportive. There's a definite spring to your step while you have these boots on. I imagine that this would help quite a bit with foot and leg fatigue. The interior shaft is also lined, which is great. If you've ever had a rubber boot that's slightly wet suction to your leg, you know how important this simple seeming feature is.
The Epaga boots also have a really nice sole, with a lot of traction. Not only that, there are enough channels for the water to disperse when you step.
Now, one thing that we were disappointed in was that the laces are for looks only. It's a real boot lace, but it's not adjustable. Now, this was partly my fault, as it clearly states on the webpage "decorative laces."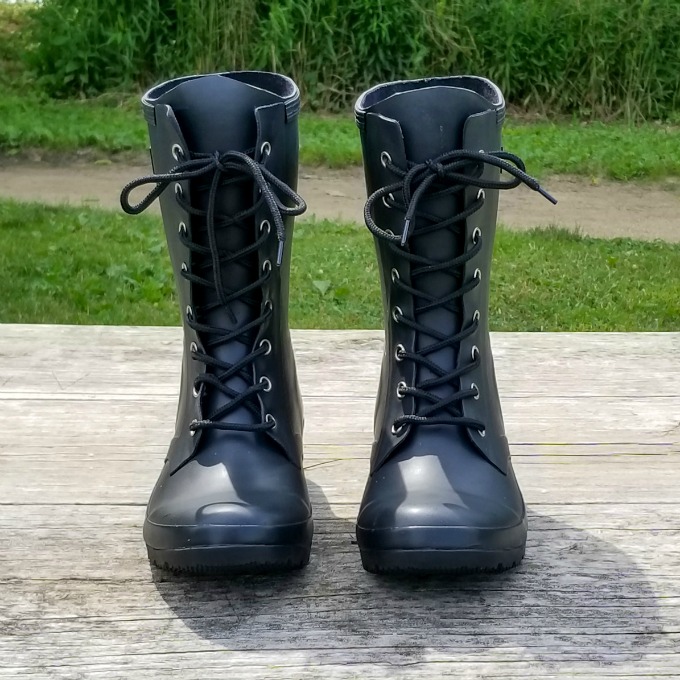 This made getting the boots on really difficult. It was cumbersome to get them off, too. A pull tab or something similar would have been handy to get them on and off. That's pretty much the only thing we'd change about these boots. I'd recommend possibly ordering a size up.
About Roma Boots
Roma is a company that believes in social good. Personally, I think that's a cause we can all get behind. For every pair of boots sold, they donate a pair to a person in need. They've been doing this for nearly 10 years, and have donated thousands of pairs of boots.
Their thinking behind this is simple – if you have good shoes to wear, your day is so much better. Most people have to work in harsh climates, and have inadequate footwear. That leads to serious issues, which can lead to lifelong health issues. If something as simple as a pair of rain boots can help head off these issues, why not do it? Why rain boots? Because they're all weather, and good for indoors or outdoors.
So, if you're looking for a great pair of waterproof boots, and want to feel good about your purchase, look no further than Roma Boots.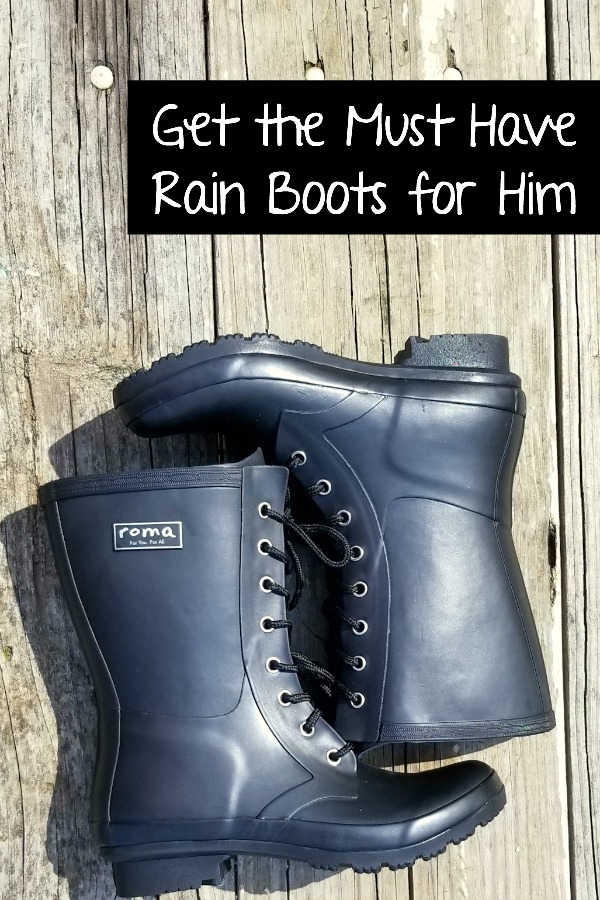 You may also like