Wedding nails was inspired by Sally Hansen's pale pink nail polishes.  Editorial samples were received.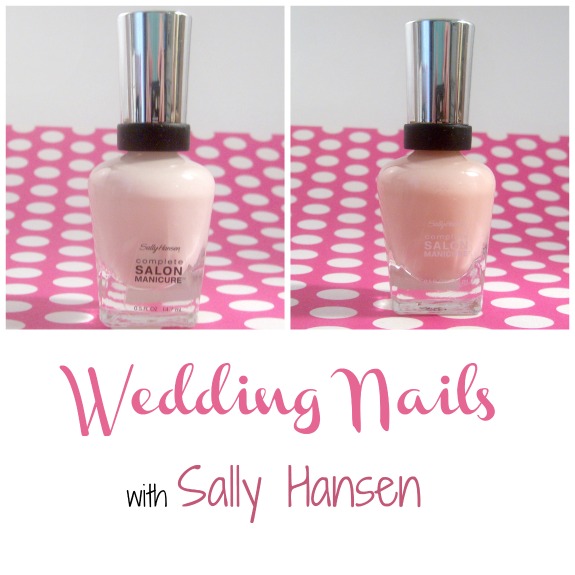 Your wedding makeup depends on so many other factors. What's your style? What's your wedding theme? Are you going pretty and elegant, or looking for a pop of color? Many brides choose to go with a neutral nail for their weddings. These two delicate pink shades from Sally Hansen are perfect for that natural wedding nails look.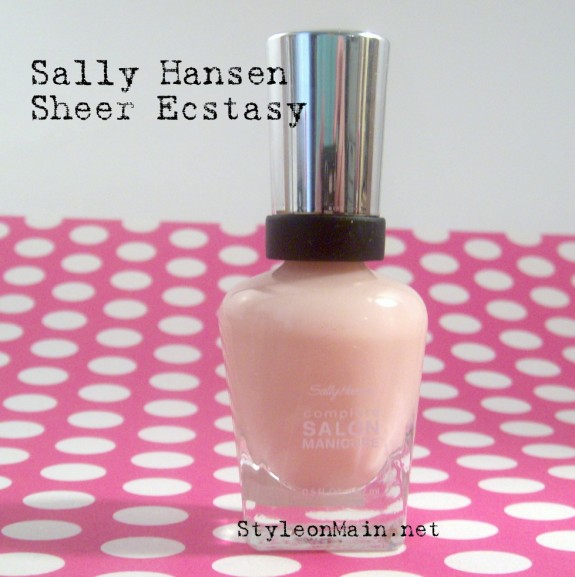 First up is Sheer Ecstasy. It is, as the name implies, a very sheer pale shade with a tinge of pink. It's beautiful for when you want something a little more than bare nails.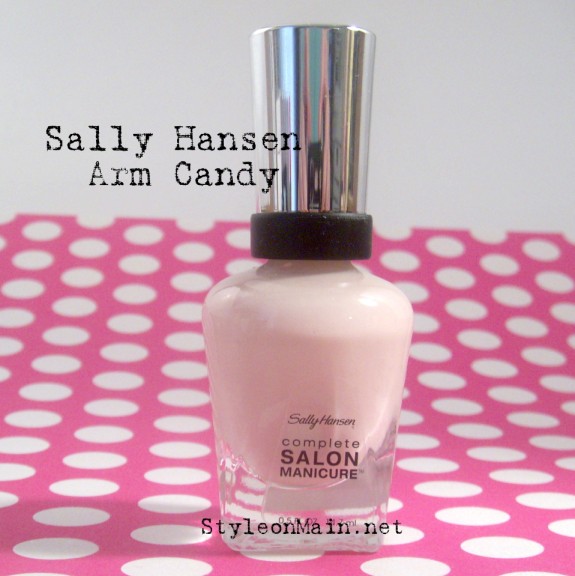 Next up, we have Arm Candy. Arm Candy is a beautiful milky pale pink. It's a couple shades darker, and therefore slightly more opaque than Sheer Ecstasy. Arm Candy pinker than a nude colored polish would be.
Both shades wear beautifully. They go on nicely without streaking, globbing up, pooling, or running. I got a good 4 days wear out of each of the shades, when using a good base coat and a good top coat. I have somewhat long nails, and I work on the computer all day, sooo…
I think that these shades would be gorgeous for a French manicure. I tried to take pics of the swatches, but since they're fairly sheer and nude colored, they didn't show up that well.
At around $6.99 each, these pale pink shades from Sally Hansen are a great choice for your wedding nails and budget beauty.