This is a Fashionista Event Opportunity. .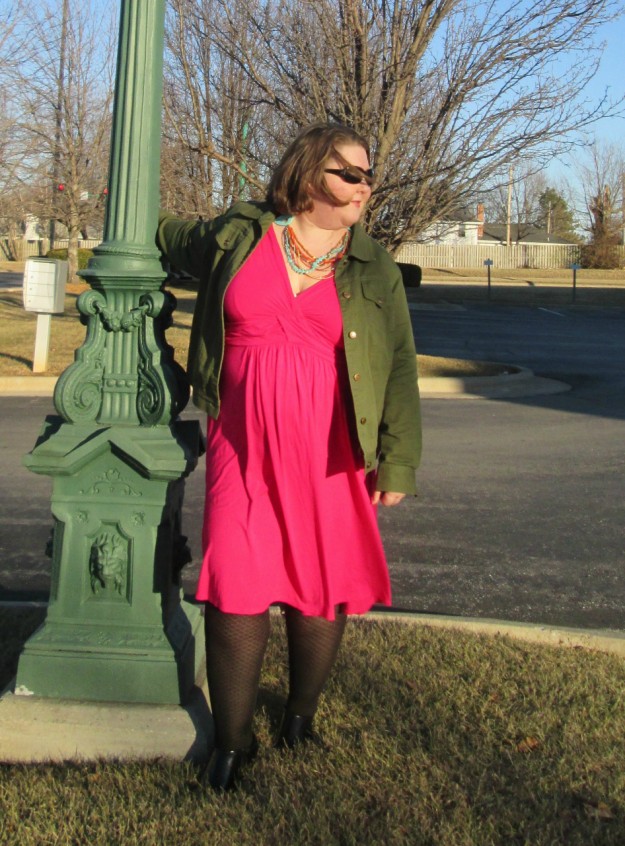 Recently, I've been getting rid of the old, so I can bring in the new.  I realized that during the Great Closet Cleanout (more on that later) that I only owned one single dress and one single skirt.  How could this be?
There was a very long period of time where I never wore a dress.  For a while, if I looked at a dress, I was like "uh, no."  It became a joke that I didn't wear anything that only had one leg hole. I would cruise on by the racks of dresses in stores, not even paying them a second glance.  And then something happened.
I decided I want to get back into wearing skirts and dresses.  I mean, how bad can it be, really?  I like to wear tunic tops.  Isn't a dress just going to be a longer tunic that doesn't have pants under it?  I wear shorts, so a skirt isn't that far of a leap.  I think I can do it!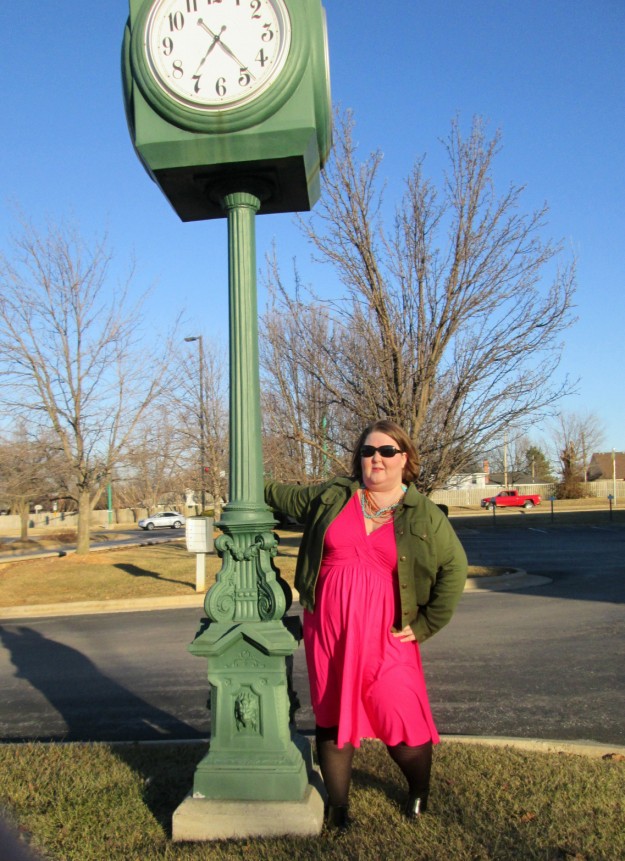 The first dress that's up in my new dress wearing experiment is the Knot Your Mother's dress from Monroe and Main.  This dress has a great fit that is oh so flattering on all body types.  With a wrap bust and an empire waist, this is a dress that hides a multitude of sins. The fabric itself is a blend of rayon and spandex, which helps to fit fabulously and flow beautifully.
While the dress is sleeveless, it's not annoying like some sleeveless garments.  It's almost like a cap sleeve.  There are no bra straps hanging out or side boob that's visible.  No one wants that!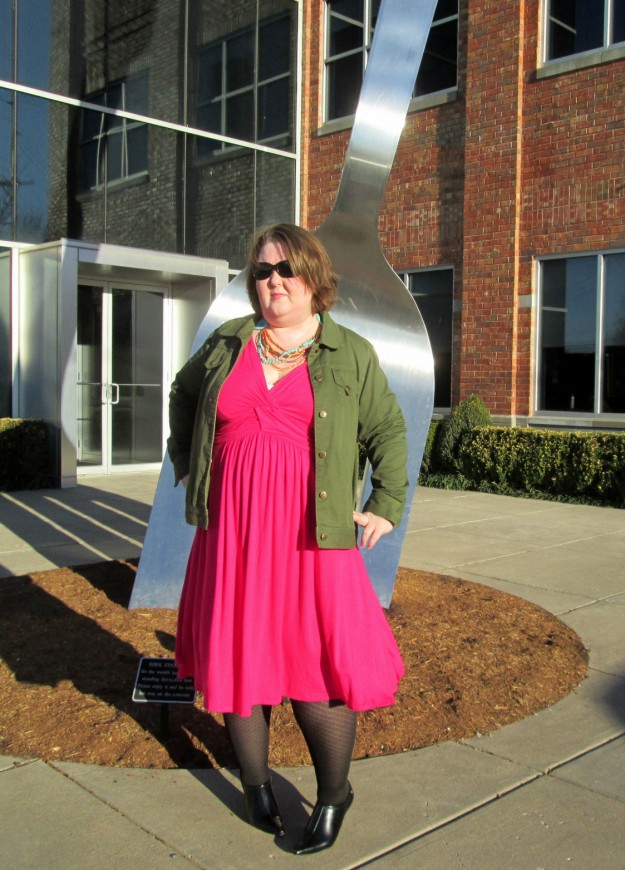 Largest fork in the world!!
One other benefit of the rayon/spandex fabric is that it travels like a dream.  I got this dress out of the envelope & tried it on.  No wrinkles.  I tossed it onto the catch-all chair in my bedroom.  No wrinkles.  Before I went to take these photos, I added the Knot Your Mother's Dress to a tote bag.  When I pulled it out to get dressed, still no wrinkles! This dress would be perfect to pack for either a business trip or a vacation.
The Knot Your Mother's Dress is a fantastic dress for three season wear.  Great for spring, perfect for summer, fabulous for fall.  You could even add a pair of leggings, boots, and a sweater for winter.
Want to win a Knot Your Mother's Dress from Monroe and Main of your own?  Enter in the Rafflecopter widget below!
Now, be sure to hop along, and see how all of the other Monroe and Main bloggers have styled their outfits.  You can also enter to win a dress from each of the participating bloggers! That's a whole lot of chances to win!!