Sally Hansen Holiday Nail Polish samples were provided for editorial purposes.  Opinions are our own.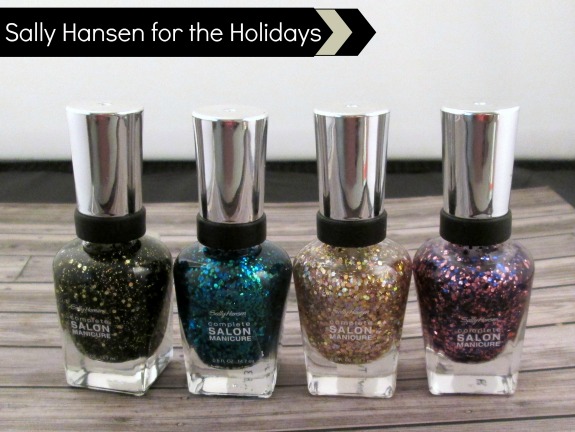 One of my favorite things in the world is nail polish.  I mean, really.  It's a sickness. A disease.  And the only cure is more nail polish!! Of course, I really am not interested in a cure for this either.  One of my favorite things to add to my nail polish collection is top coats that change the look of your regular nail polish.  Glitter polishes are great for this!
Sally Hansen recently released their holiday polish collection.  They are coming straight after my heart, with this new line of glitter top coat polishes!   Among these polishes are: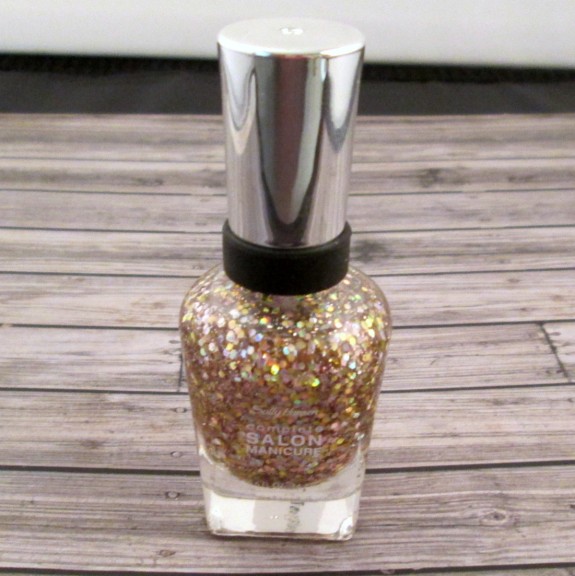 Twinkle Toes-ty: This has large gold and pale pink holographic hex glitters with tiny pale pink glitter.  The pink sounds weird, but it gives the polish a very champagne look.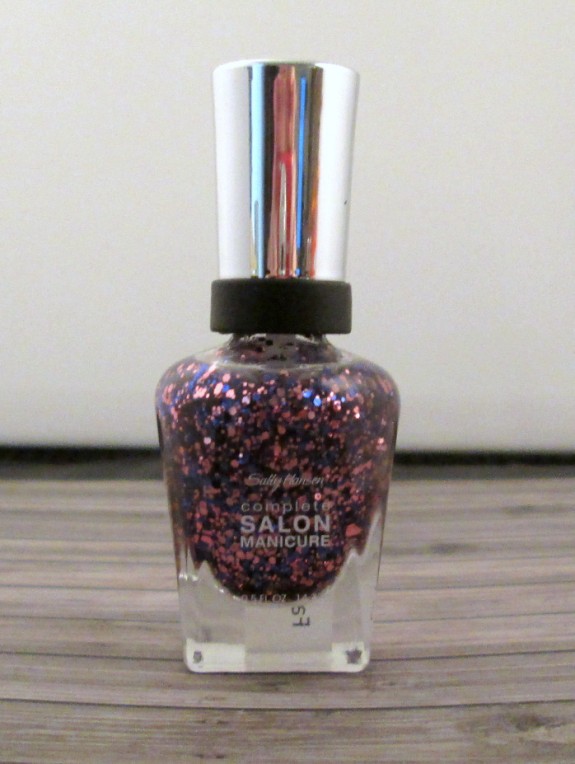 Fa La La Lavender:  This one is oh so girly!  Large pink and purple hex glitters with small round matching pink and purple glitter.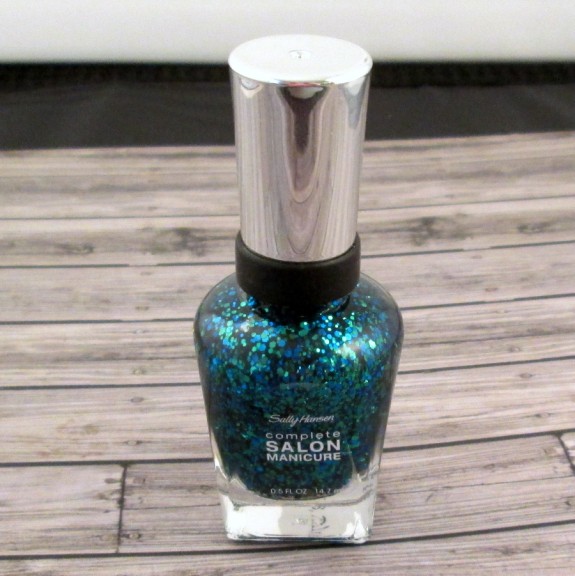 3, 2, 1derland – This is pure blue and green.  Large Kelly green and royal blue round glitters with smaller matching glitters.  This is a great polish for so many things!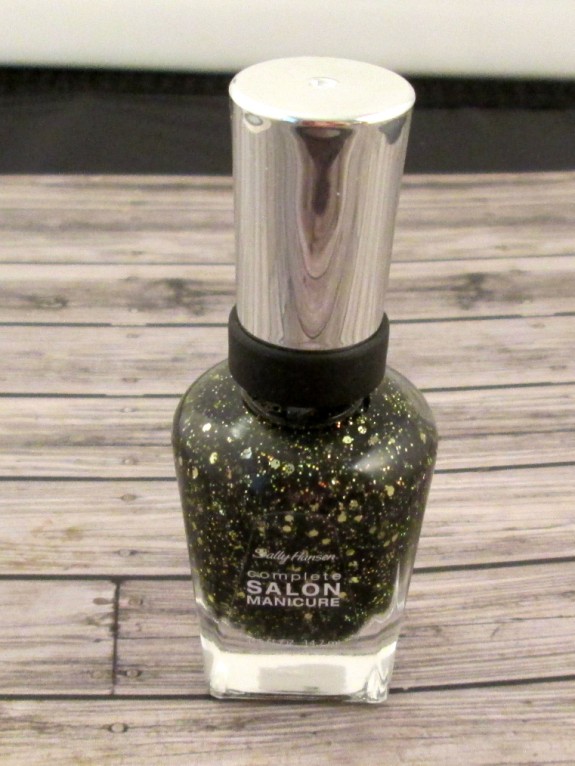 Midnight Glitz: Large gold hex glitter, smaller black round glitter, and tiny black glitter.  I think this looks kind of celestial, and would look amazing over some of the neon colors of nail polish that are in your collection.
Polishes are all great in the bottle, but what do they look like on?  I did swatch these on my fingers, but then…it kind of got to be a hot mess.  I have a secret: When I get a new polish, I just apply it over whatever polish is already on my nails.  Soooo…sometimes my nails look really good, and I find new combos, and sometimes they're just a mess.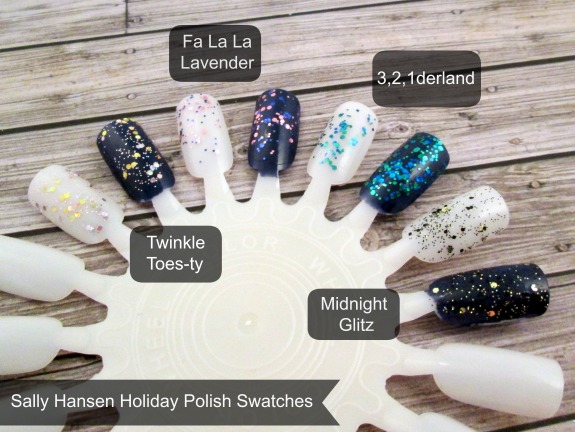 These Sally Hansen Holiday swatches are each over the plain nail wheel, and then over a navy blue polish. I *think* the navy is from Sinful Colors, but I don't remember.  If you really want to know,  drop me a note, and I'll look in my collection.
One of the other things I love about these polishes is that they make great additions to your nail polish collection. They wear beautifully, too.  I didn't notice any sharp edges for the glitter poking through the base.
Sally Hansen holiday polishes can be found at stores everywhere, usually for around $6-7.