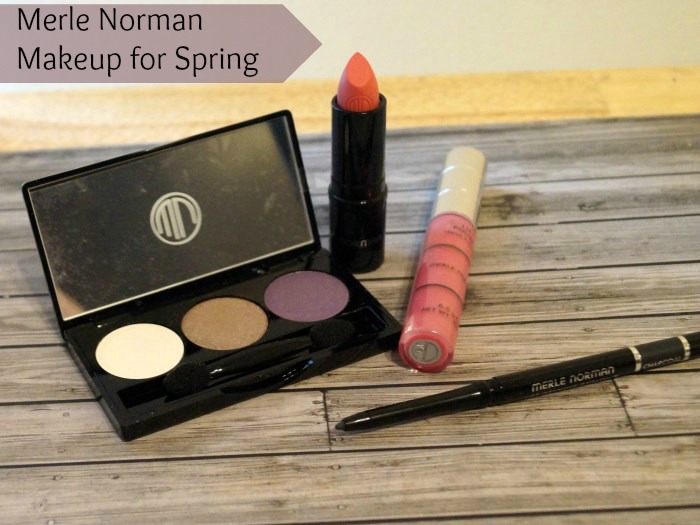 Recently, I had the opportunity to check out a few items from Merle Norman's new Spring 2014 makeup line. We all know about Merle Norman and their quality products, but I have to admit – it had been a while since I'd tried anything from the line. For some reason, Merle Norman just never seems to be one of the brands that I seek out.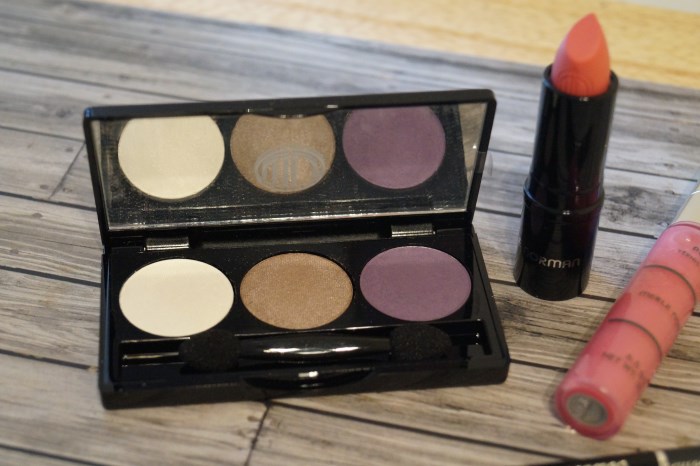 This, my friends, has to change. First up is the Eyecolor Trio in Wistful. Wistful has three great, neutral shades that are perfect for everyday wear. Make My Daisy, which is a soft ivory, Pretty Girl, which is a beautiful shimmery taupe, and Violet Femme, which is a beautiful dusty purple. These eye shadows are so creamy and they blend beautifully. Perfect for a daytime look or for a day into night look as well. Because, really, who doesn't want makeup that can do double duty. LOVE!!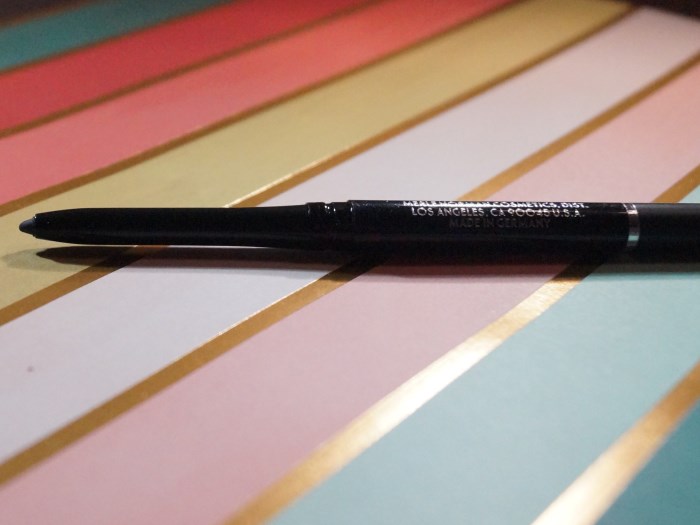 Of course, what's a great eyeshadow palette without quality eyeliner? The Age Defying Eyeliner is a must have addition to your makeup bag. Glides on gently and smudges only how you want it to. This eyeliner has a smudging tool on one end that pulls out to reveal a sharpener. Waterproof, and non irritating, too. This is nearly identical to one of the big brand beauty fave lines, but at a friendlier price tag.
Moving on to the lips, there are two great product options – Lip Polish and Creamy Lip Color.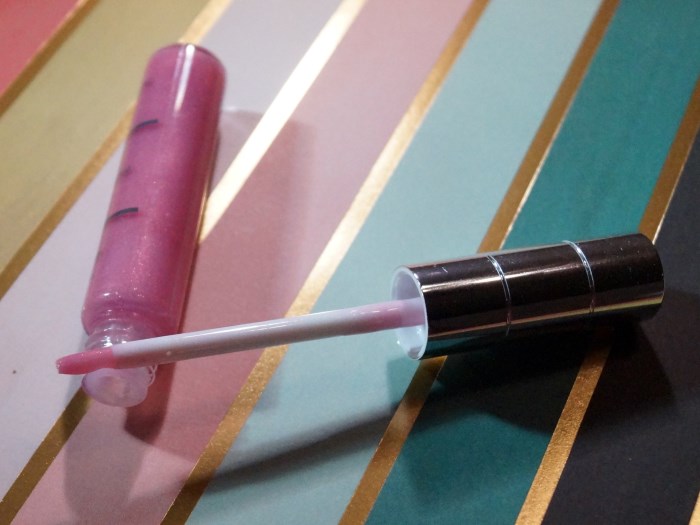 Lip Polish is a fab lip gloss. It's a little sticky going on, but then something amazing happens. The stickiness goes away almost instantly, and leaves a great high shine finish. Confection, a light pink shade, leaves just a hint of color with a bit of iridescence.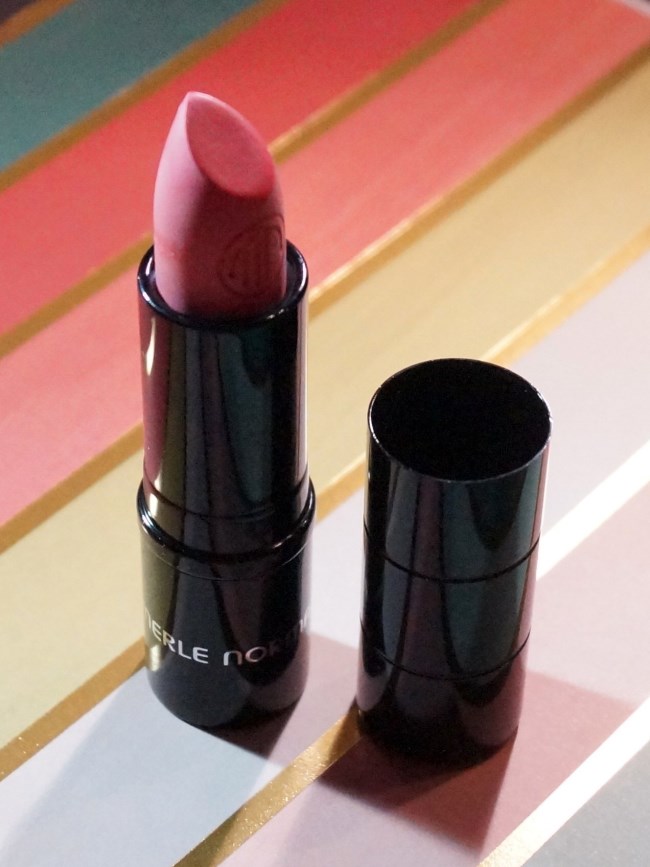 Merle Norman's Creamy Lip Color is an opaque lipstick that packs a punch of color. Late Bloomer is a vivid coraly pink shade. It's really a pretty shade for everyday wear.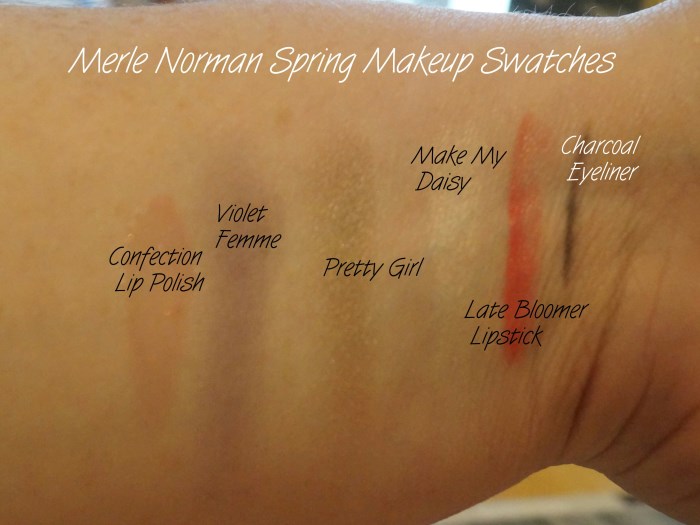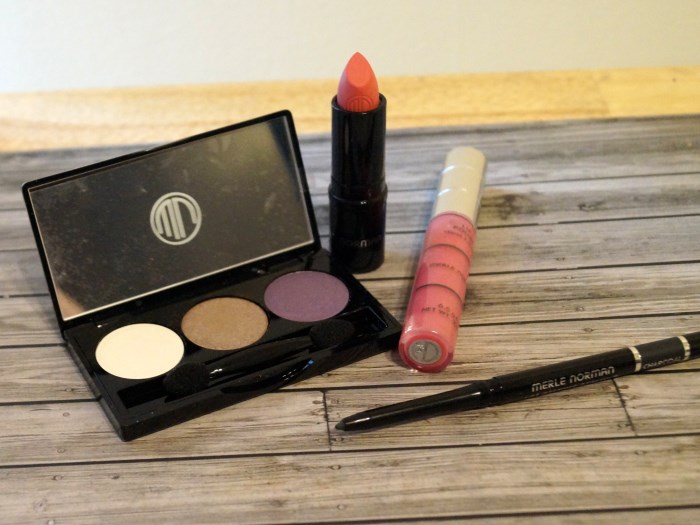 All in all, I am IN LOVE with these new items from Merle Norman. These items are available at Merle Norman Color Studios all over.