I received an assortment of Kiss My Face soaps.  All opinions are my own.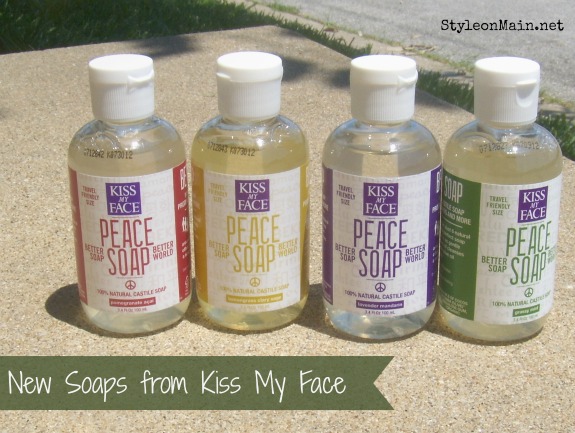 An old-school retro brand has introduced some new items that are thoroughly modern. Yep.  Introducing Kiss my Face soap line Peace Soap!  Even though they're modern, these soaps continue to fall right in line with the Kiss My Face brand philosophy.
I was first introduced to Kiss My Face as a wee one by my crunchy granola parents. The brand has long been a fixture in our home.  Recently, they introduced a line of all natural Castile soaps, called Peace Soaps that are available in four fresh scents.  They are: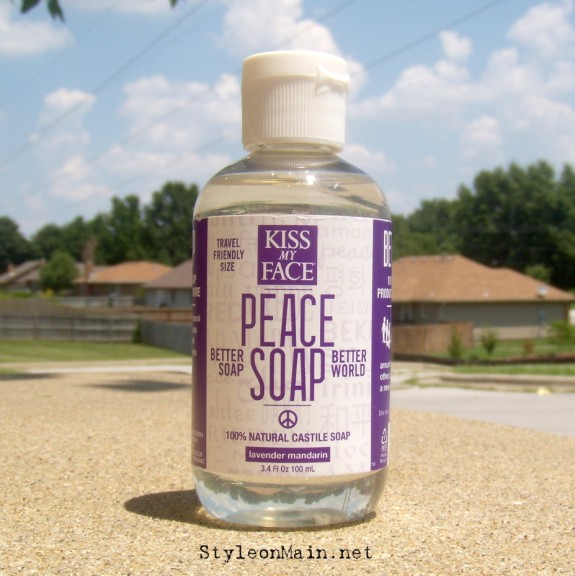 Lavender Mandarin – the scent of lavender and Mandarin will help you relax and wash your stress away.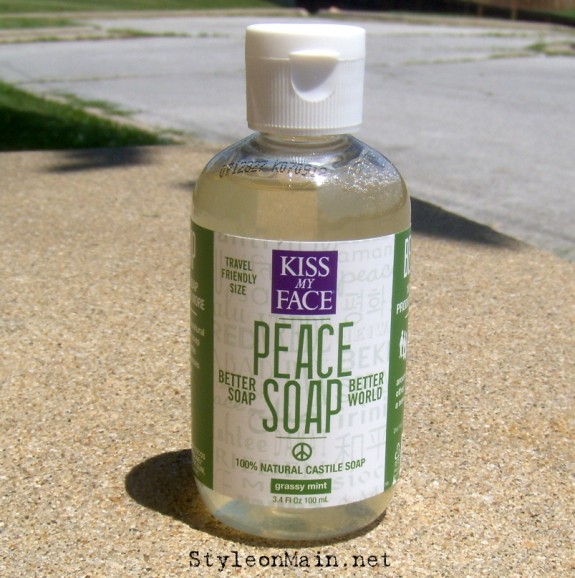 Grassy Mint – with a mild, clean scent, this soap will help freshen your day.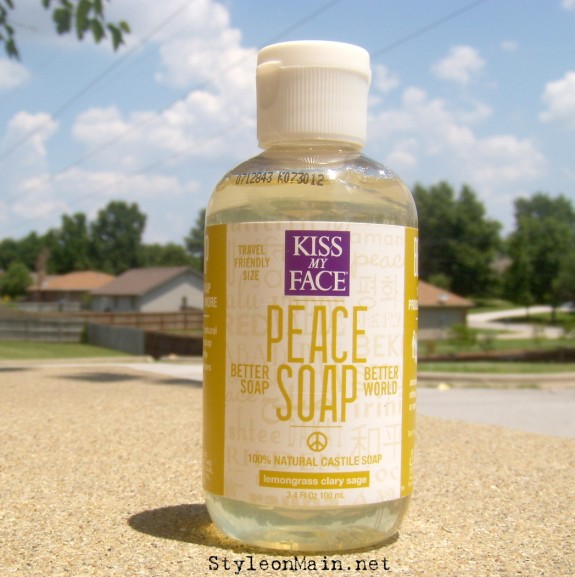 Lemongrass Clary Sage -Lemongrass Clary Sage helps to cleanse your mind and spirit, while giving you an emotional boost.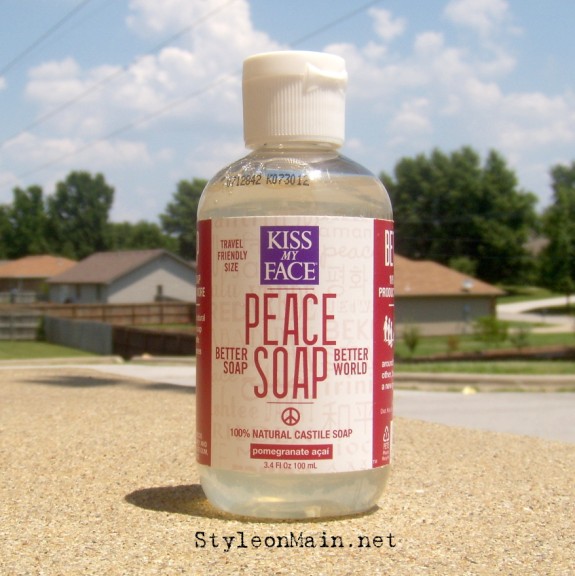 Pomegranate Acai – a fruity blend of scents that that helps to start your day off in a sweetly sassy way.
Using just good and pure ingredients like coconut oil, hemp seed oil, olive oil, and essential oils, the Peace Soaps line are good for you and good for nature!  Even better, just my face donates 10% of the profit from the Peace Soaps line to Seeds of Peace. Seeds of peace brings together teens from countries engaged in conflict to foster a new generation of leaders. Aren't we all saying we want peace?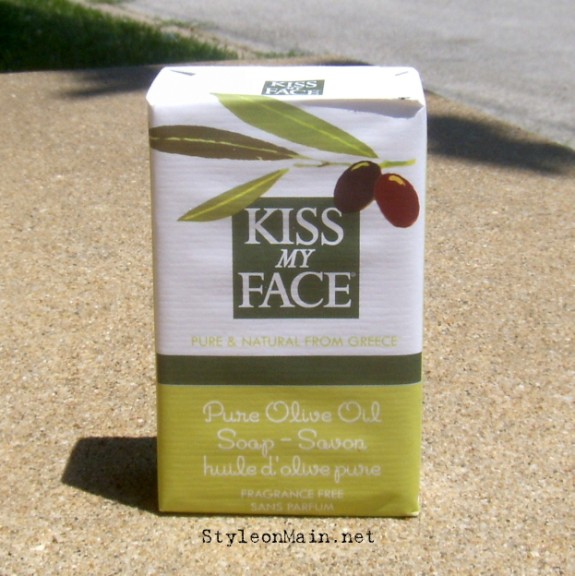 The other new line of Kiss My Face soap is the Olive Oil Bar Soaps. We all know how good olive oil is for us, right? While they're not new, per se, there are new scents being introduced.  With no artificial ingredients, added foamers, or artificial colors, the Olive Oil Bar Soaps are pure and natural. These soaps have good old-fashioned ingredients -olive oil, water, and sodium chloride. Sodium chloride is what makes soap soap.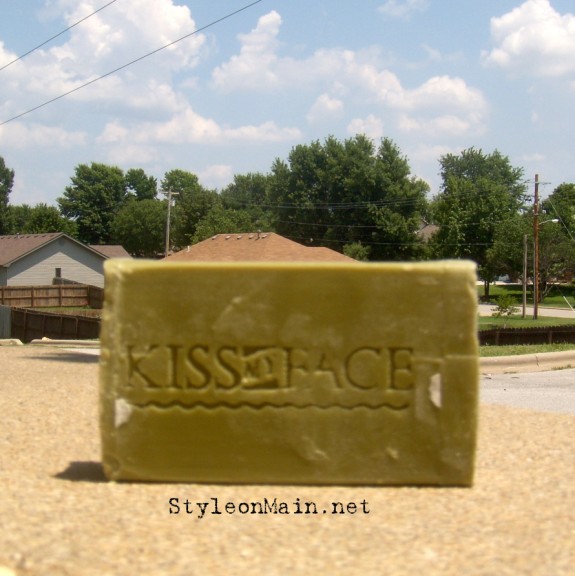 Kiss My Face is an ethical company as well. They never test on animals and the products are cruelty free. They use the purest, most natural ingredients because Kiss My Face knows that the skin is the largest organ of your body. What goes on your skin gets absorbed by your body. The company donates to social and ecological causes, and takes great pride in their responsibilities.
Even better, select items from the Kiss My Face line are available at a wide variety of stores, including target, whole foods, natural stores, and independent retailers. Plus, Kiss My Face products are really reasonably priced.