Flowerparty by Night collection was provided for editorial purposes.  All opinions are our own.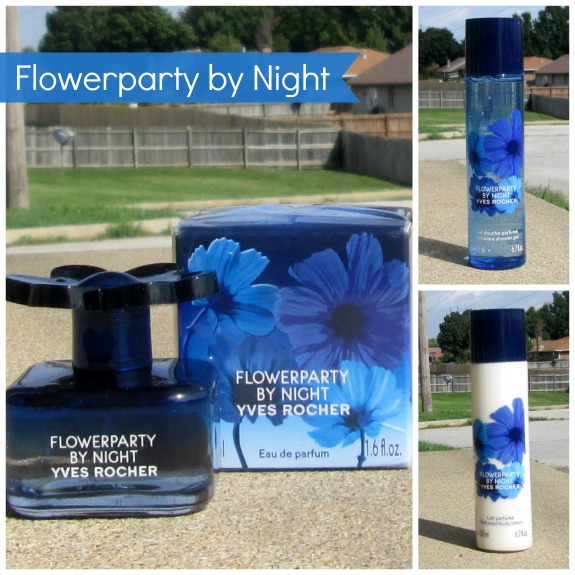 Flowerparty by Night is an updated version of the original Flowerparty scent.  Flowerparty by Night has updated it with sweet, spicy scents including licorice, bourbon vanilla, and almond.  Why these scents?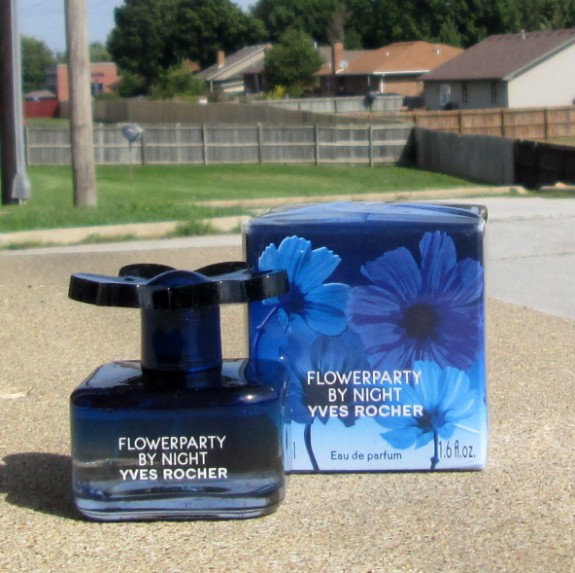 Bitter Almond: Adding elegance and a velvety richness, this makes the perfume feel indulgent.  Sometimes, it's the little things.
Star Anise: This imparts the spicy sweet fragrance of licorice.
Bourbon Vanilla: Sourced from Madagascar Vanilla, this adds a bit or sensuality to the scent.
The perfume has a slightly sweet-spicy scent when it's first applied.  After the top notes fade out, it leaves a scent that's on the sweeter, fruity side.  It's a great daytime scent for  fall and winter, or an anytime spring/summer scent.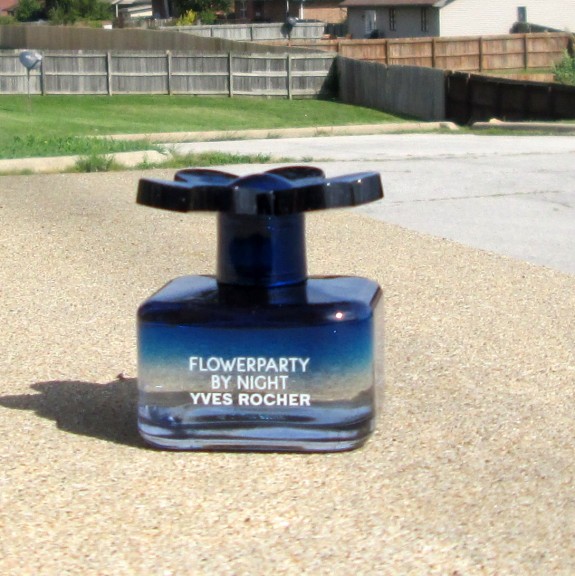 The detail hasn't been neglected in the bottle, either.  The unique square bottle has gradations of blue, starting at a deep dark navy and fading into a pale clear sky blue.  The cap is a super decorative flower that really sets the bottle off.
Flowerparty by Night also has a companion shower gel and body lotion.  This is perfect for those that like to layer their scents.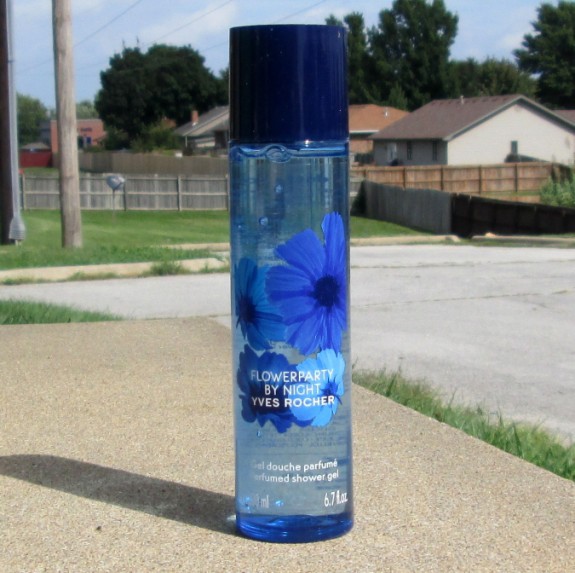 The Flowerparty by Night shower gel, which is enriched with organic cornflower water, cleans without stripping your skin of all its natural goodness.  What's left behind is lightly moisturized clean skin that's perfumed with a light scent of Flowerparty by Night.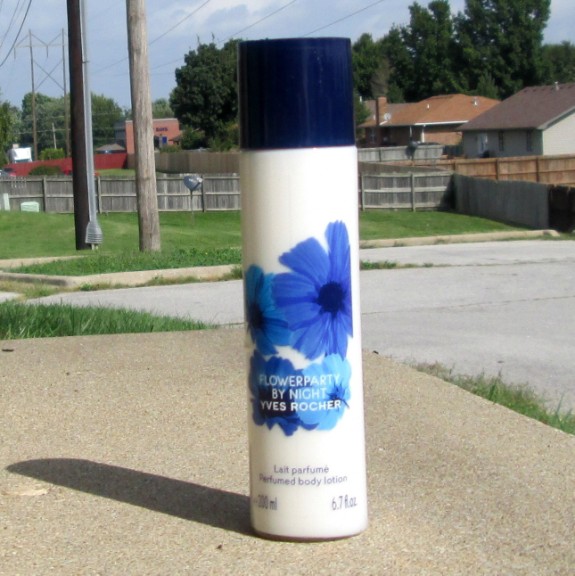 The body lotion, fortified with organic sesame oil, wraps your body in a moisturizing embrace.  This is a fabulous lotion for everyday use.  Personally, I found the scent to be a little on the strong side.  That may be partially because I keep my arm by my face, and I'm just smelling it a lot.
Combine all three scented products to really give yourself a layered fragrance experience that will last all day long.
As with all Yves Rocher products, Flowerparty by Night is vegan, contains no animal products, and doesn't undergo animal testing.