There are so many botanicals in our skin care routines that are really good for our skin.  One of these is lavender.  Lavender has so many healing properties that it's difficult to know where to start.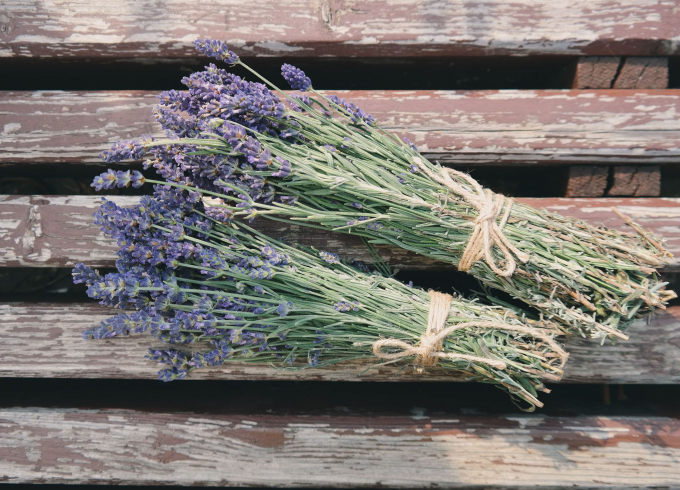 Benefits of Lavender include:
Lavender has antiseptic properties to help treat minor cuts, bug bites, and burns.
If you have insomnia, try placing a lavender sachet under your pillow.  A few drops of lavender essential oil should help, too.
If you have dandruff, add a few drops of lavender essential oil to your conditioner or to your hairbrush.  It will help to regulate your body's oil production. You might also want to check out our DIY Lavender Dry Shampoo
To relax, or ease muscle cramps, add lavender oil to your bath.
Studies have even shown that lavender can help you with pain management.  That includes not just everyday pain, but even recovering from surgery.
Use as a relief for blemishes. Apply a couple drops of lavender essential oil to a blemish to speed the healing process.
Heck, during the Middle Ages, lavender was used as an aphrodisiac!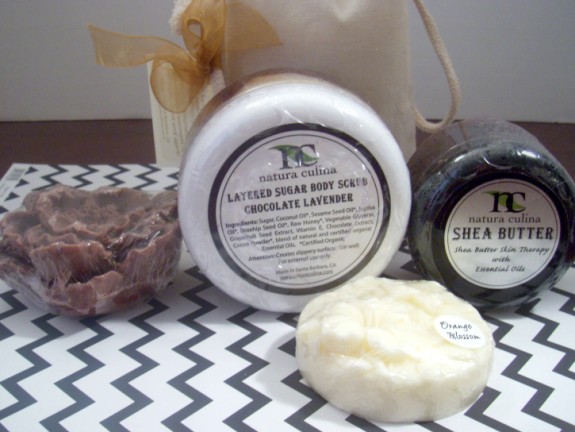 There are few things better than a great, relaxing bath. One of the things that makes it so great is luxurious bath and body products.  Natura Culina has made getting the benefits of lavender, and other herbs, quick and easy.
Natura Culina creates a luxury line of skin care, consisting of all-natural ingredients.  Many of the ingredients used in their products are organic as well.  They make items like sugar scrubs, Shea butter body butter, goats milk soap, bath salts, and facial treatments.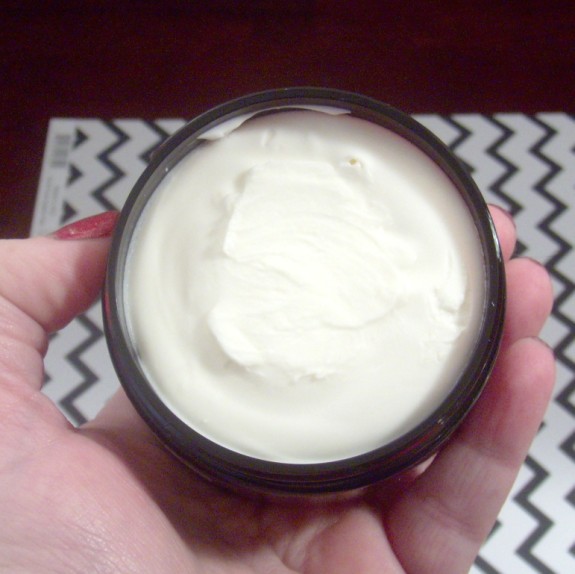 The Shea Butter Skin Therapy was a very soft body butter.  With a blend of Shea butter and coconut oil, this is smooth and creamy, and just melts right into your skin.  It didn't leave me feeling greasy, either.  It's highly scented with lavender and other essential oils.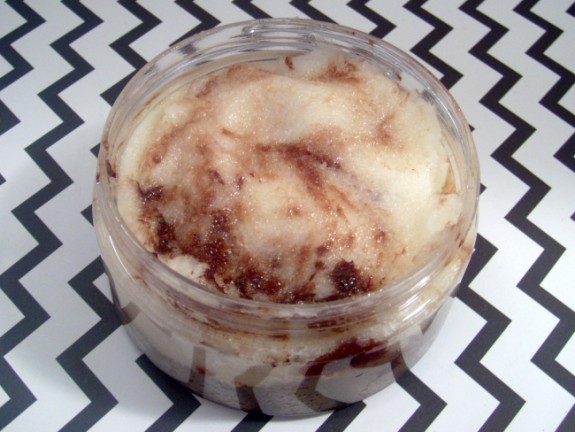 Chocolate Lavender Layered Sugar Body Scrub was interesting.  That wasn't really a combination that I had thought about.  I mean, sure, I've had lavender truffles and other lavender infused foods, but a sugar scrub?  I was intrigued none the less. With a layer of chocolate scrub, which has real cocoa and chocolate extract, and a layer of lavender scrub, this was a real treat.  It was exfoliating but not stripping to the skin.
Lavender Bath Salts.  These were highly relaxing and felt really good.  Made with essential oils and dead sea salts, and Epsom salts for a great way to relax your cares away.    They dissolved nicely and didn't leave my tub slippery.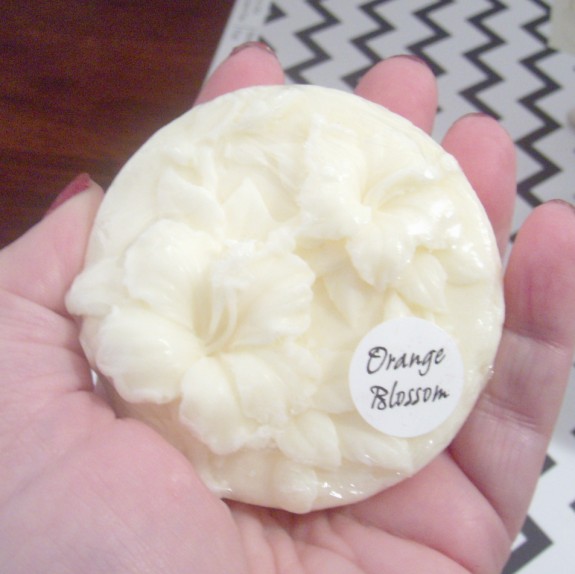 Goat Milk Soap in Orange Blossom.  This is a molded soap, and it's gorgeous.  Sculptural hibiscus flowers are showcased on the creamy natural colored soap.  Highly scented, this is the kind of soap that you put out for guests.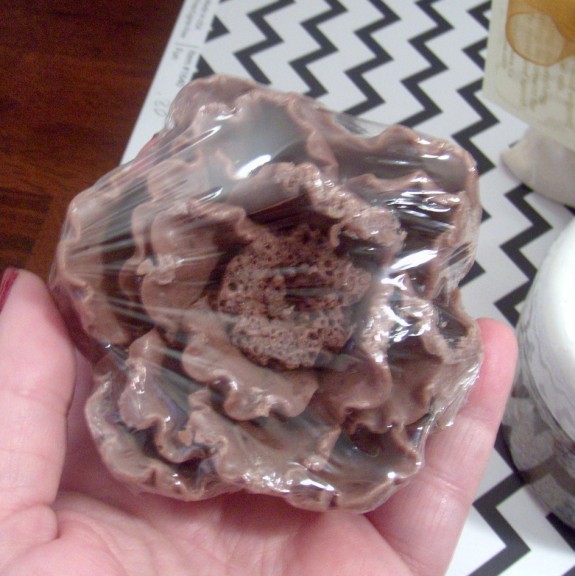 Goat Milk Soap in Chocolate Lavender.  This was also a molded soap, in a rich cocoa color.  It was more like sculpture than soap, though.  Very luxe, as well, and smells soooo good.
Natura Culina is based out of Santa Barbara, CA, a world famous spa and resort town.  Some of the high end hotels, resorts, and spas in the area carry Natura Culina and use the products on their guests.   Maybe you can't afford a Santa Barbara getaway right now, but you can indulge like you're there!