If you're looking for a fun and playful twist on a classic champagne cocktail, look no further than jellybeans! Yes, you read that right – jellybeans and champagne make for a surprisingly delightful pairing.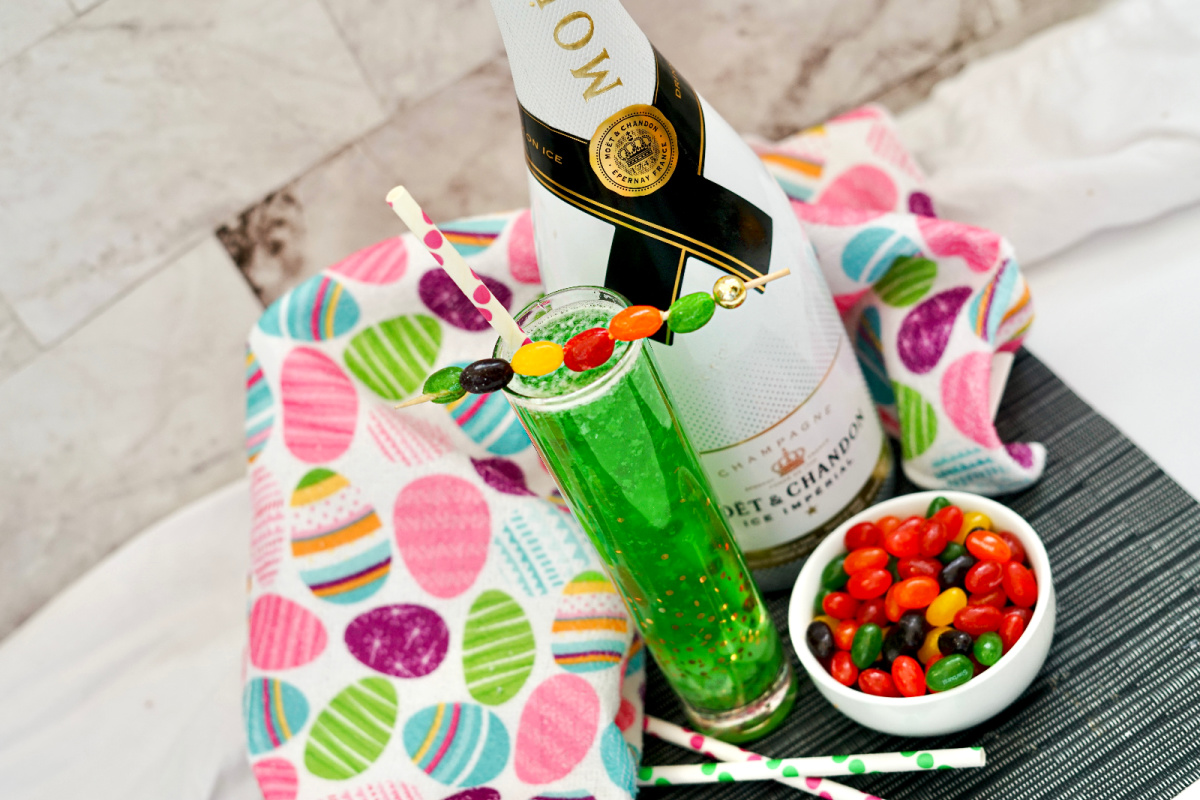 Whether you're looking for a fun cocktail for Easter, or just a way to use up some leftover Easter candy, the Jellybean Mimosa is a drink that you're sure to enjoy.
There are a few different ways to incorporate jellybeans into your bubbly beverage. One popular method is to choose a jellybean color that matches the flavor of your champagne, and then place a small handful of the same color into a champagne flute. For example, if you're drinking a peach-flavored champagne, you might opt for orange jellybeans.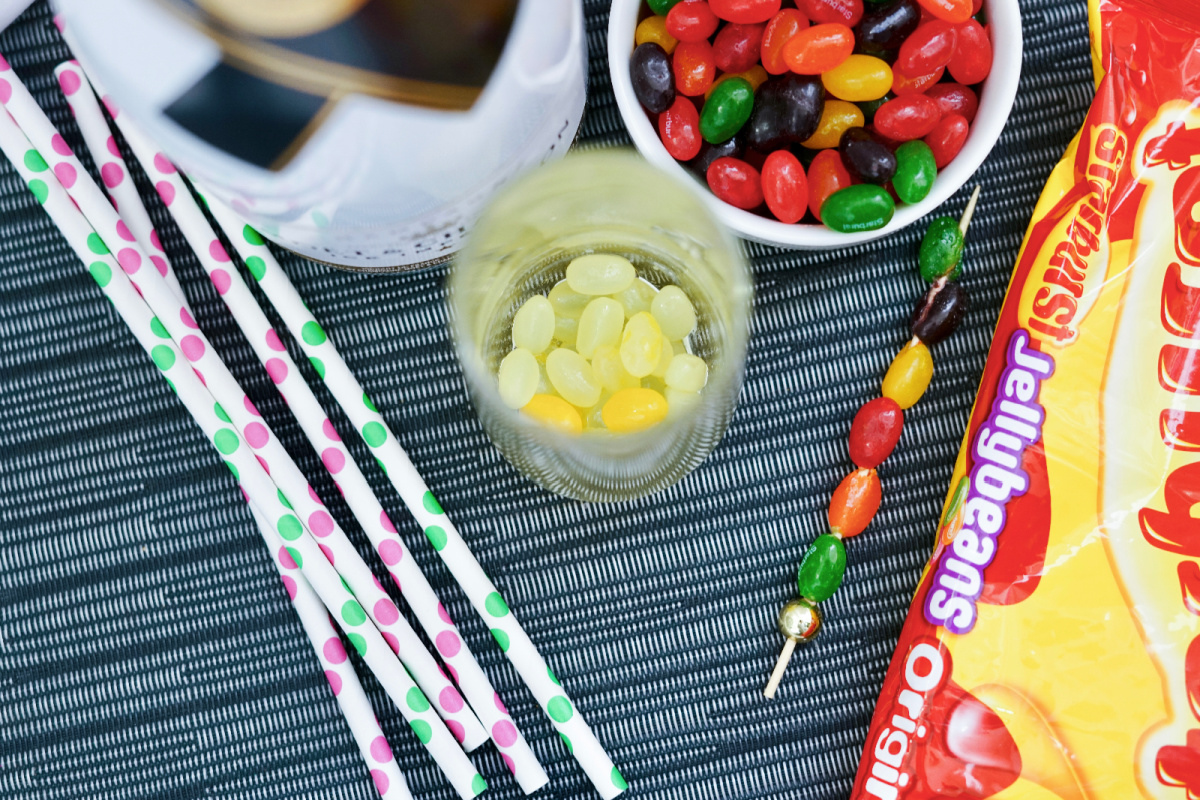 Once you've added the jellybeans to your glass, top it off with champagne and let the jellybeans soak for 5-10 minutes. The jellybeans don't take much time to change the color of the champagne, so you'll quickly see a fun and festive transformation.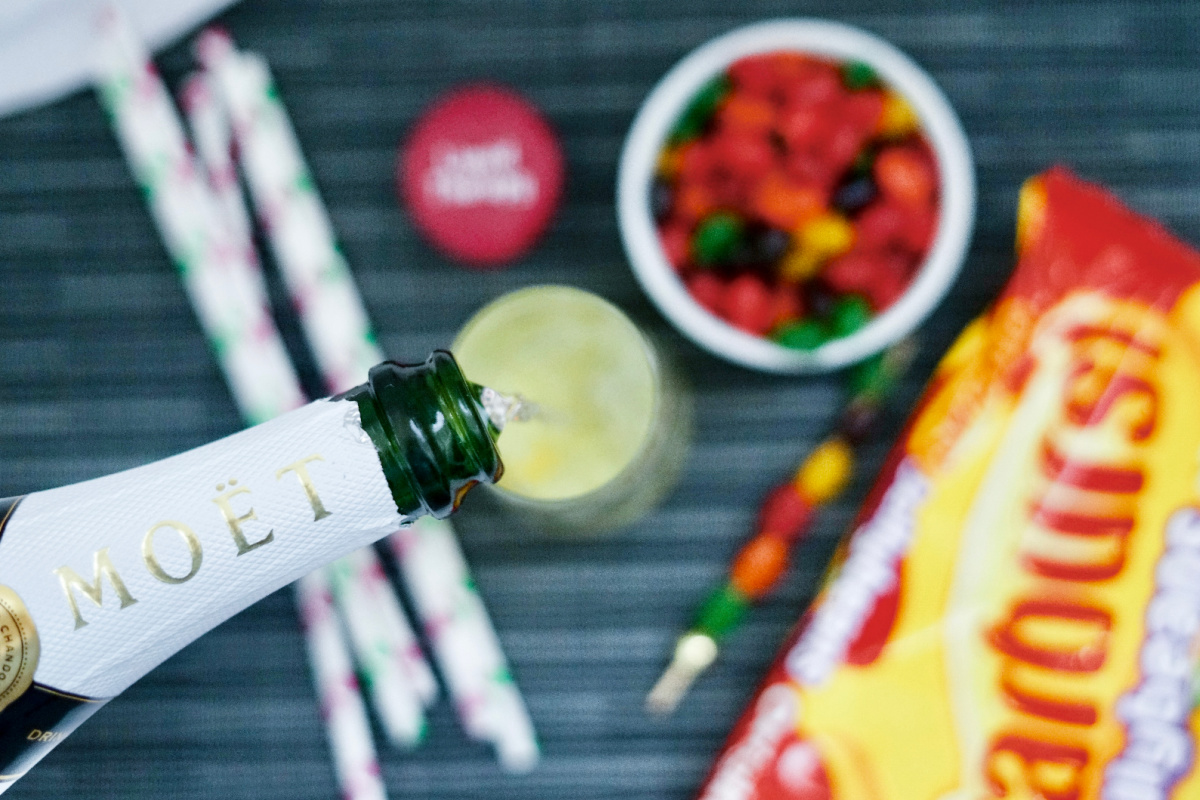 Of course, no cocktail is complete without a garnish, and in this case, extra jellybeans are the perfect addition. You can sprinkle a few on top of the drink or even use them to create a cute and colorful skewer.
So why does this combination work so well? For starters, both champagne and jellybeans are associated with celebration and joy, so they naturally complement each other. Additionally, the sweetness of the jellybeans balances out the dryness of the champagne, creating a harmonious flavor profile.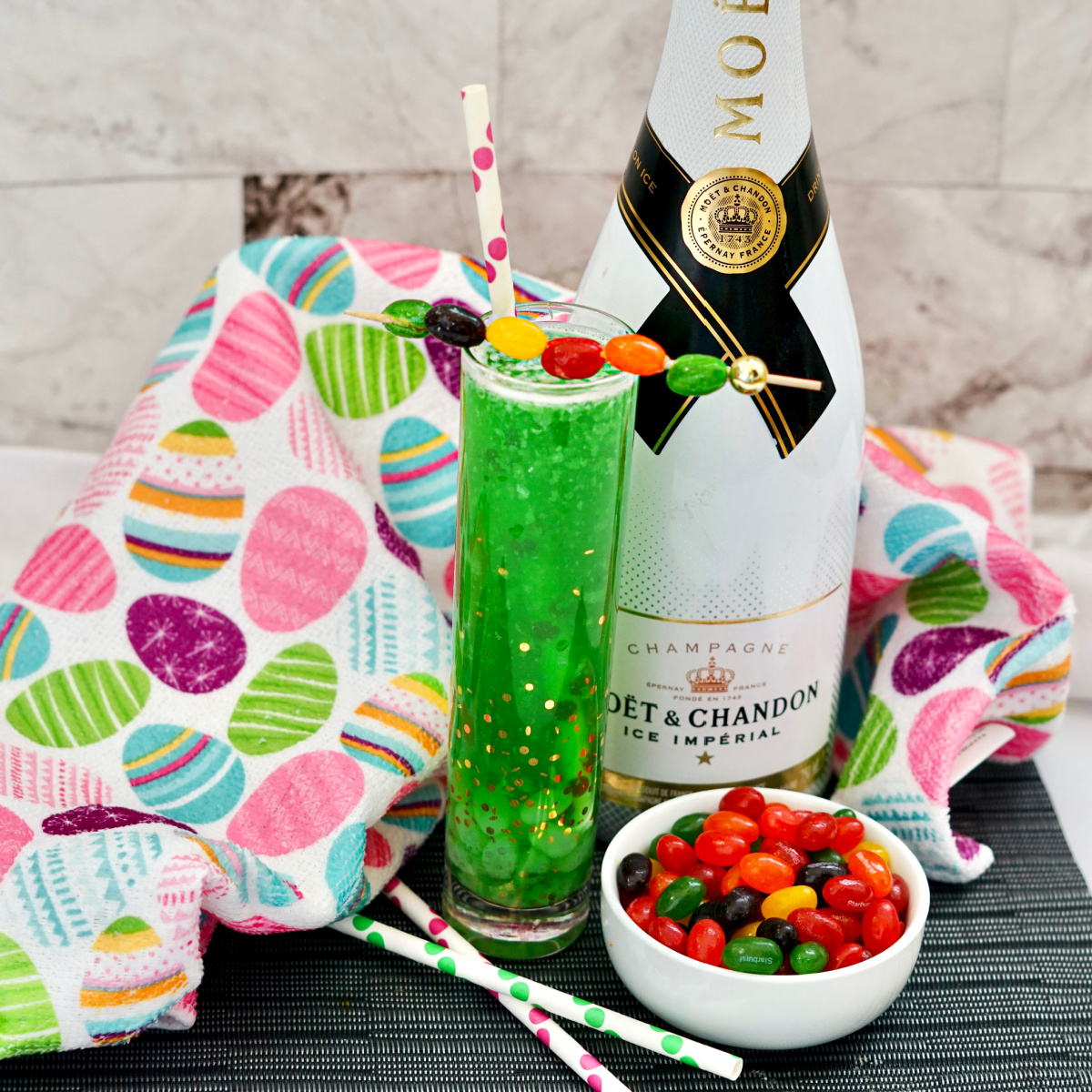 If you're hosting a party or simply looking for a fun way to jazz up your next brunch, consider giving jellybeans and champagne a try. It's a playful and unexpected combination that is sure to impress your guests and add a touch of whimsy to any occasion.
While jellybeans and champagne can be a fun and unique cocktail option, it's important to keep in mind that the sugar content in jellybeans can be quite high. If you're watching your sugar intake or trying to maintain a healthy diet, this may not be the best option for you.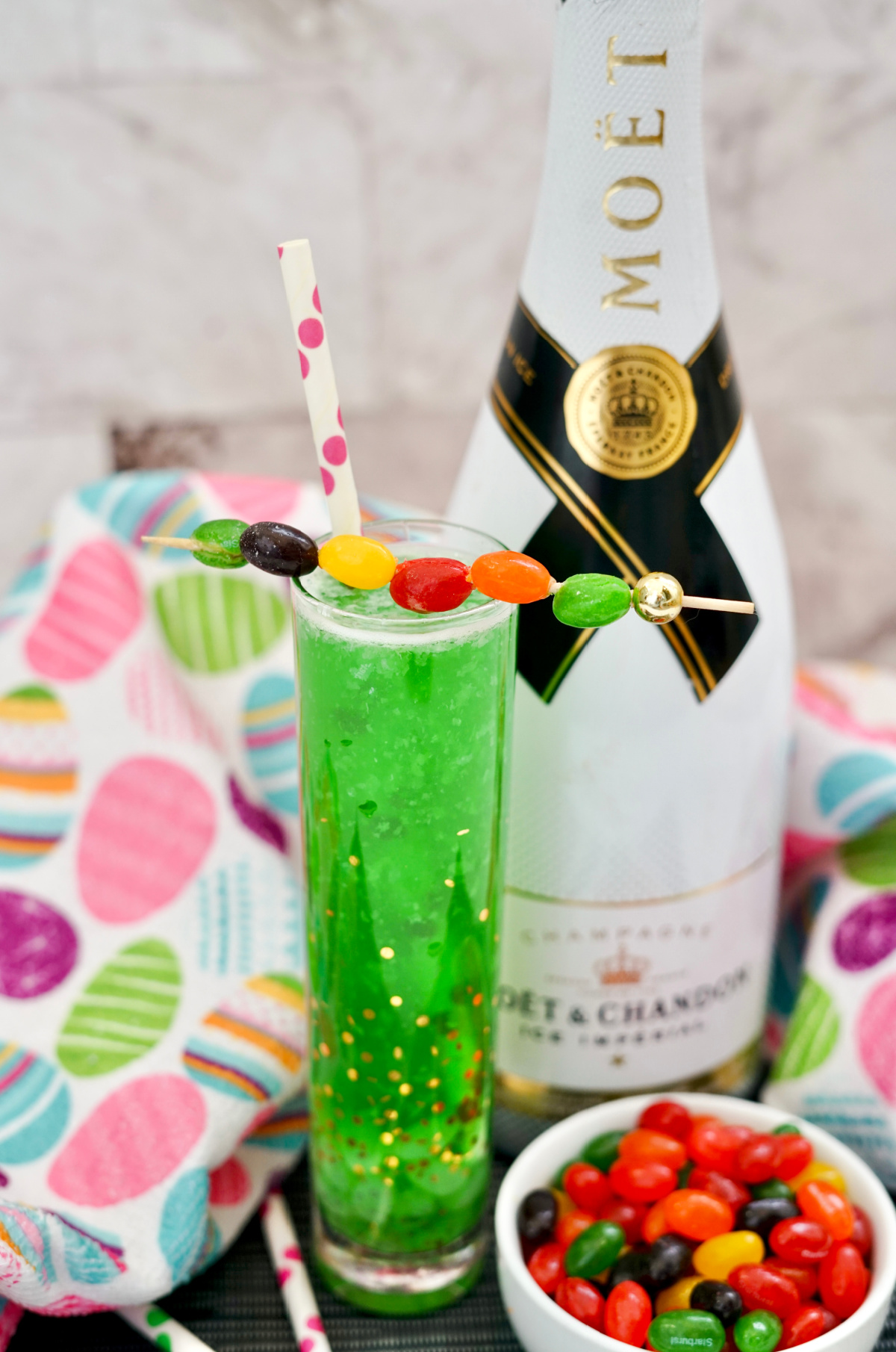 Additionally, while the jellybeans will add some flavor and sweetness to the champagne, they won't necessarily create a full-flavored cocktail. If you're looking for a more complex and nuanced drink, you may want to explore other cocktail options.
Finally, it's worth noting that not all champagne and jellybean flavor combinations will work well together for a Jellybean Mimosa. Be sure to choose your jellybean color and champagne flavor carefully to ensure that they complement each other and create a harmonious taste experience.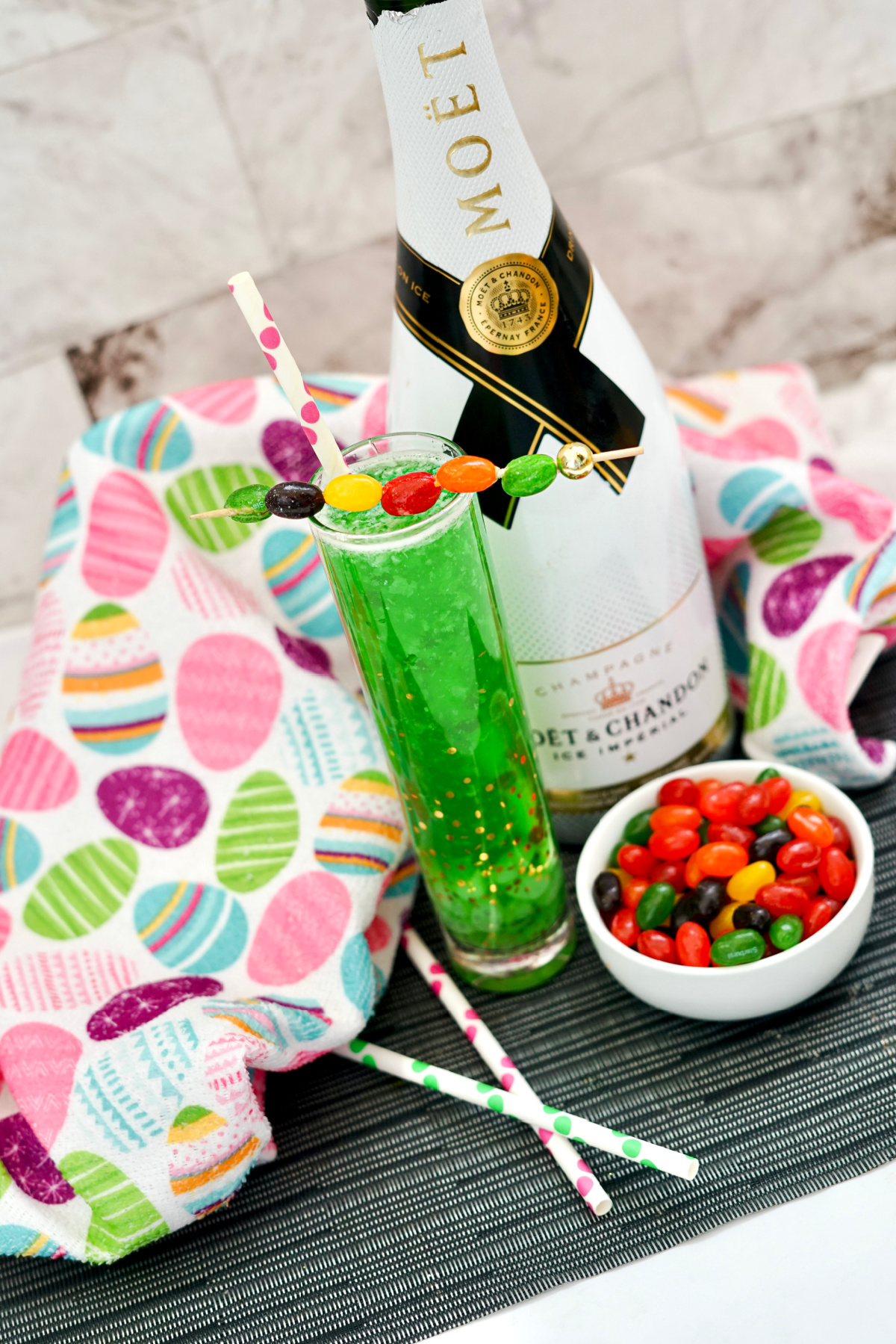 Overall, jellybeans and champagne can be a fun and playful cocktail option, but it's important to enjoy them in moderation and consider your individual dietary needs and taste preferences.
Cheers to jellybeans and champagne!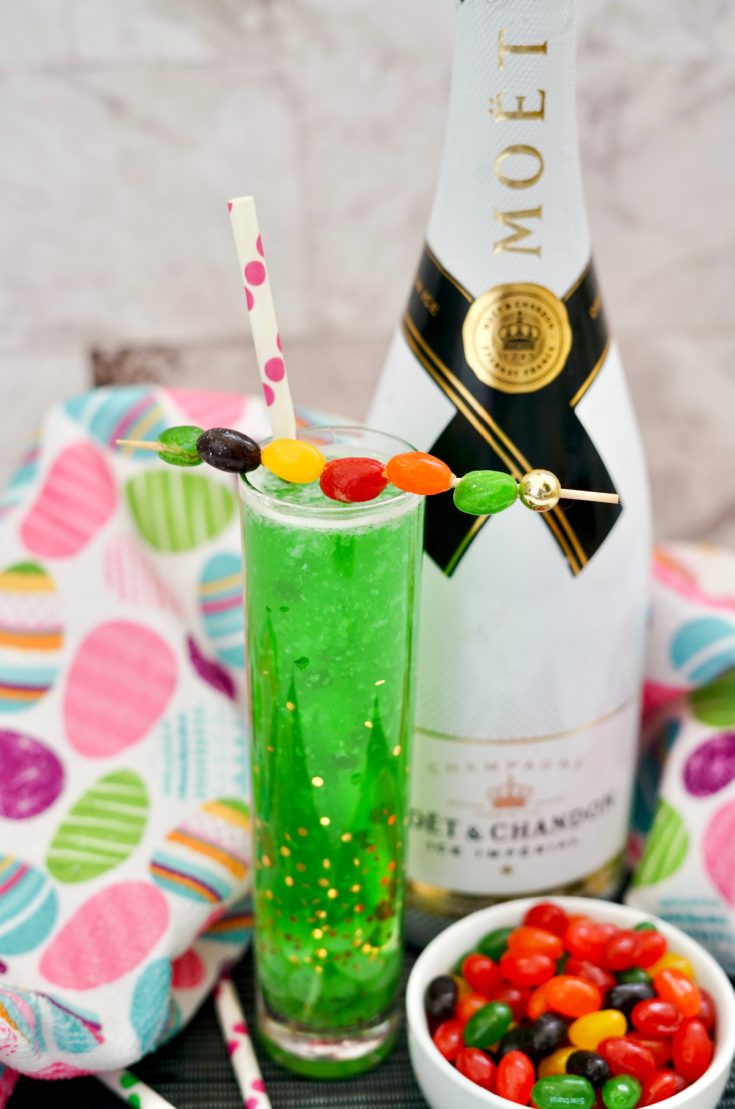 Yield:

1
Jellybeans and Champagne: A Sweet and Bubbly Combination
Additional Time:
5 minutes
Add some fun and whimsy to your next party with champagne and jellybeans! Discover how to create this sweet and bubbly cocktail with our easy recipe. Perfect for any celebration, but remember to drink responsibly.
Ingredients
5-10 Jellybeans
4 oz Champagne
Instructions
Sort out 5-10 jellybeans that are the same color. Add them to a champagne flute.
Top off with champagne.
Let this sit for 5-10 minutes, allowing the jellybeans and champagne flavors to meld together.
Enjoy!
Notes
Not all flavors of jellybeans and champagnes work well together. This also makes a subtly flavored drink, rather than a full fledged cocktail.
Nutrition Information:
Yield:
1
Serving Size:
1
Amount Per Serving:
Calories:

138
Total Fat:

0g
Saturated Fat:

0g
Trans Fat:

0g
Unsaturated Fat:

0g
Cholesterol:

0mg
Sodium:

11mg
Carbohydrates:

13g
Fiber:

0g
Sugar:

9g
Protein:

0g
Nutrition is provided as a courtesy. It may not be accurate, and is an estimate only.