Valentine's Day is almost here, and most of us have special plans. Merle Norman is here to help you look fab, no matter what your plans are.
Whether it's a night out on the town, spending a romantic night in, or even a Galentine's get together, you still want to look good.
Editorial samples were provided.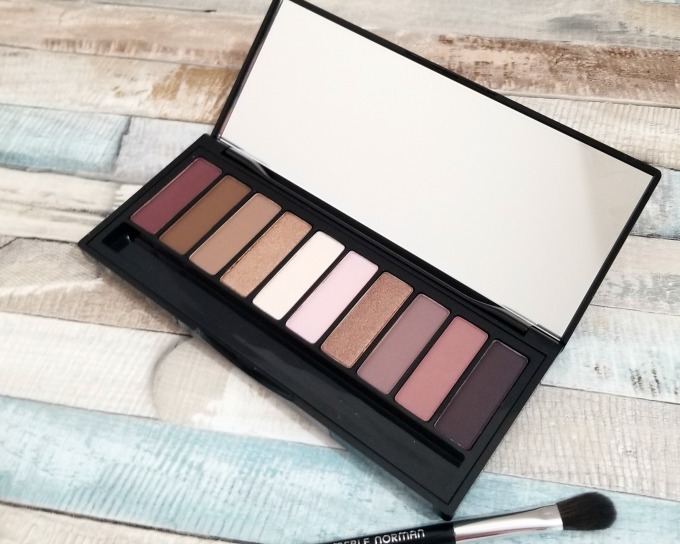 Knockout Nudes 2 Eyeshadow Palette
A neutral eye shadow palette is a must have in everyone's makeup repertoire. That doesn't mean it has to be brown, or boring. The Knockout Nudes 2 Eyeshadow Palette from Merle Norman is the perfect way to mix up neutrals. With shades of plummy purples, pale pinks, and even a couple metallic shades, it's the perfect option for a gorgeous Valentine's Day look. Don't be afraid – these colors are totally wearable by everyone.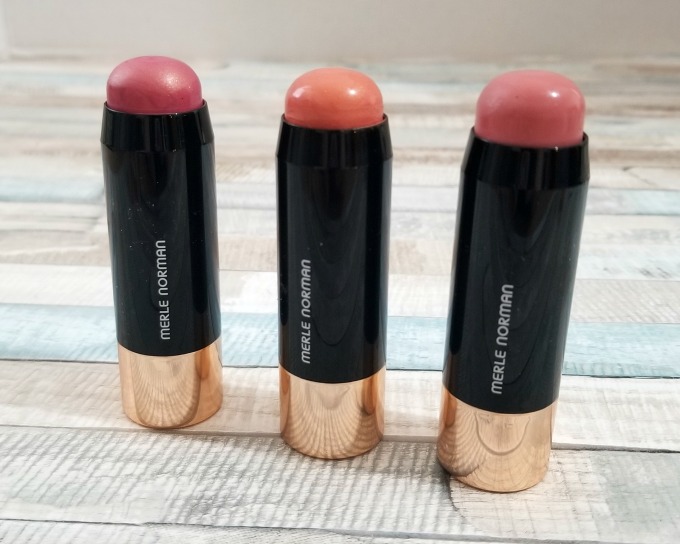 Cheek Crayon
Cream blushes are having a moment again, and I can't say I'm upset about it. The most important part is getting one that is easy to use. The Cheek Crayons are totally that. They apply like a cream, but quickly dry down to a powdery finish. They're easy to layer, easily blendable, and come in 6 really great shades. If you like a pink blush, try Rose Petal or Berry. If you're more of a coral kind of person, try Mango or Pink Lotus.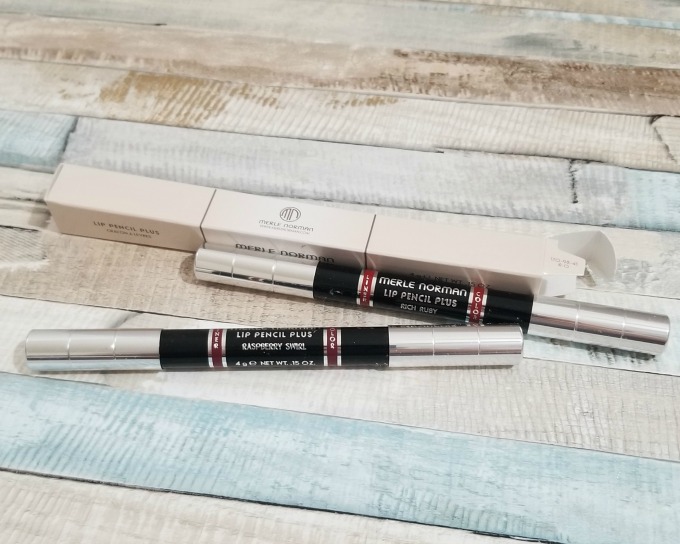 Lip Pencil Plus
This is kind of a fun option for lip colors. The Lip Pencil Plus looks like a chubby pencil, but with a twist. One end is a lip liner, and the other end is a coordinating lip color. The formula is semi matte, so it's not glossy, but doesn't show every imperfection on your lips, either. It feels good on, and wears well. The best part might be that there's no more searching for coordinating pencils and lip colors. Try Rich Ruby for a fabulously flattering Red shade, or Raspberry Swirl for a deeper wine shade that's not too dark.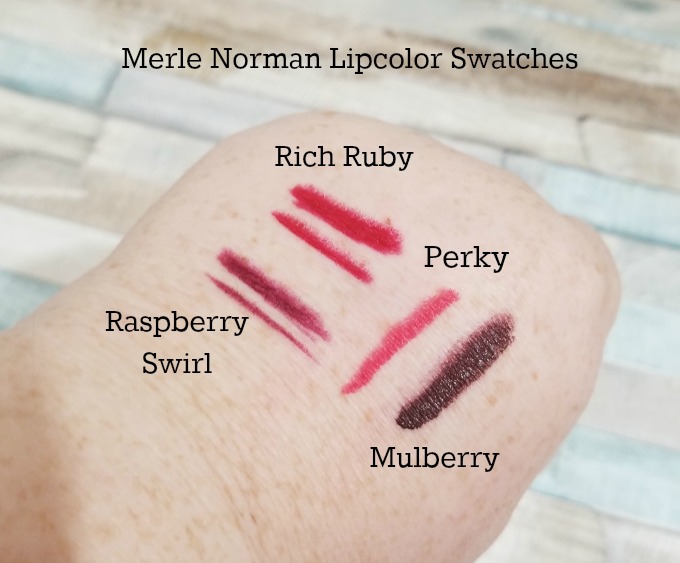 Plush Lipstick
Matte lips are in, but they can feel so drying, and almost like a mask. Plush Lipstick from Merle Norman solves those problems. Due to the addition of shea butter, Vitamin F, and hyaluronic acid, it's a matte finish lipstick that's not drying. YAY, right?? Even better, the Plush Lipstick wears and wears, and isn't sticky or stiff. I am a sucker for a bold, bright pink lip, and the shade Perky is a fab addition to my repertoire.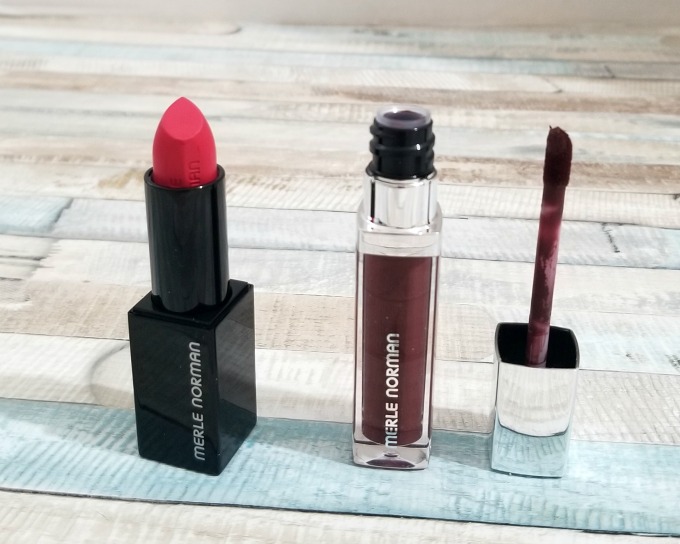 Liquid Lipcolor
So you want the color of lipstick with the convenience of gloss? What you want is Liquid Lipcolor. The formula goes on smoothly and doesn't feel sticky. The color doesn't fade out when applied, so what you see in the tube is pretty much what you get. This also moisturizes with argan oil, plum oil, and Meadowestolide. Mulberry is a perfect vampy sexy shade.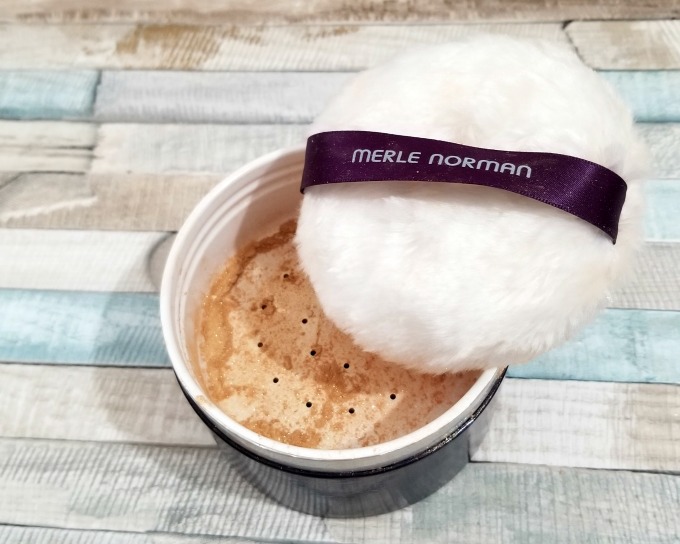 Ready Set Glow Shimmering Body Powder
When I was a kid, my mom used to get body powder that was in a large fiberboard canister. Merle Norman's Ready Set Glow Shimmering Body Powder takes me straight back to playing in her bathroom. This powder gives your skin a subtle glowing color, and the light catching pearls throw of some shimmer. Now, it's not going to be confused with a body glitter, but it's not something super subtle either. It's the perfect amount of shimmer and sparkle for a special night out.
With these fabulous items from Merle Norman, you're sure to be the belle of the ball. Whether you're the only belle or not!