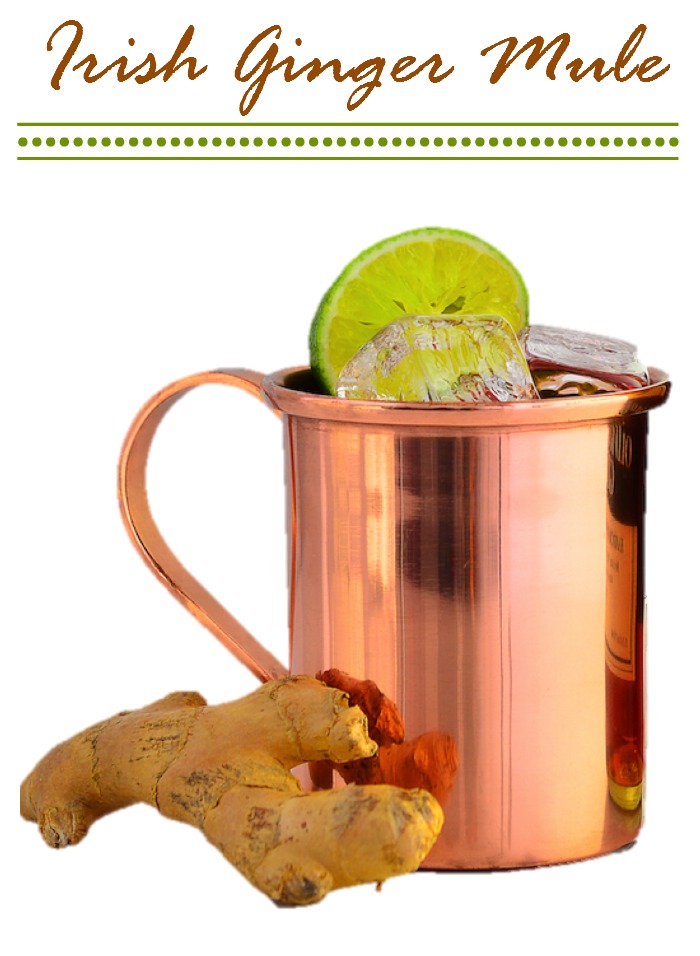 Just about everyone is familiar with the Moscow Mule cocktail, right?  It's only one of the most iconic drinks out there.  Well, an Irish Mule or an Irish Ginger Mule is extremely similar.  You could almost say they're brothers from another mother.  Whereas a Moscow Mule is made with vodka, an Irish Mule is made with whiskey.
Irish Ginger Mule Recipe
Irish Ginger Mule
This is the Irish cousin to a Moscow Mule. Instead of Vodka, we'll be using whiskey.
Ingredients
2 ½ oz. Powell & Mahoney Ginger mixer
1 ½ oz. Irish Whiskey
1 oz Soda water
Lime Wedge
Ice
Instructions
Add Ginger mixer and whiskey to a shaker of ice. Shake and strain over fresh ice into a Collins glass or copper mug.
Top with 1 oz. of soda water and garnish with a lime wedge.