Denim is a fabric that has stood the test of time. It's been a popular choice for clothing since the 1800s, and it's still a favorite today. But when you think of denim, you might picture heavy jeans and jackets that are better suited for cooler weather.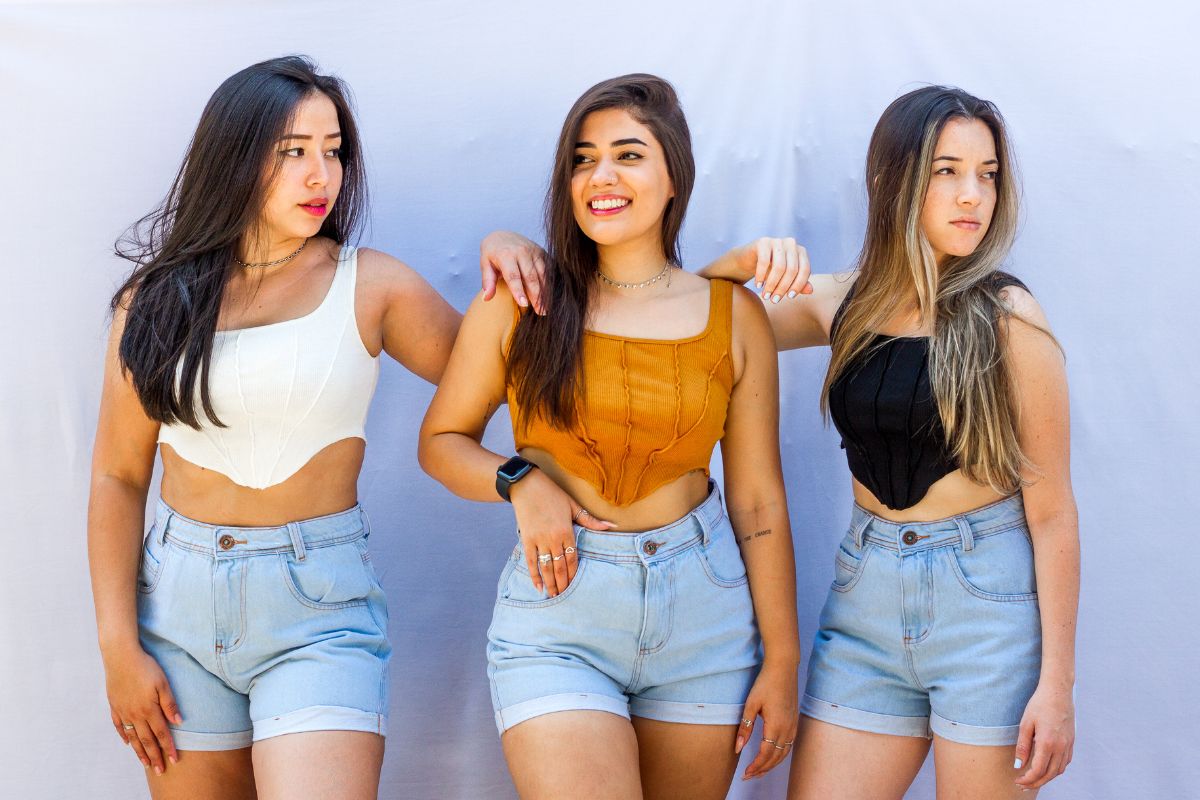 However, denim can be a great fabric to wear in the summer too. In fact, there are plenty of denim pieces that are perfect for warm weather.
Links may be commissioned. Editorial samples may have been provided.
How to Wear Denim During the Summer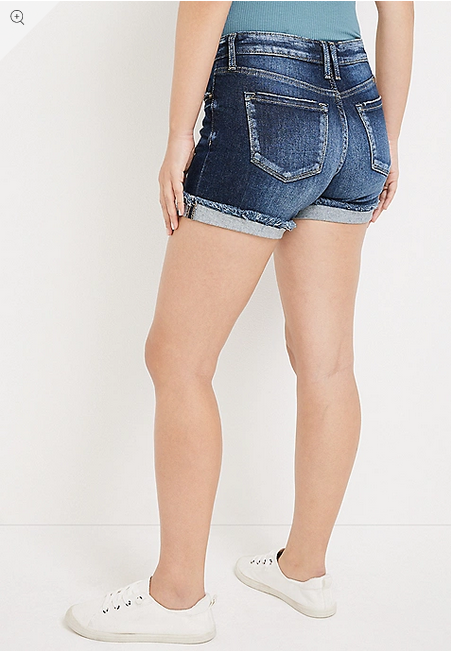 Let's start with one of the most popular summer denim pieces: cutoff shorts. Cutoff shorts are a summer staple for many people, and for good reason. They're perfect for showing off your legs and keeping cool on hot days. But not all cutoff shorts are created equal. When shopping for cutoffs, consider the length, fit, and wash. You'll want to find a pair that flatters your figure and fits comfortably. High-waisted shorts are also a popular option for summer, and they can help elongate your legs and give you a flattering silhouette. Plus, they look super cute with a pair of cowboy boots.
If you want to take your denim game up a notch, try a denim jumpsuit or romper. These one-piece outfits are comfortable, stylish, and effortless. They're perfect for everything from a day at the beach to a night out with friends. Jumpsuits and rompers come in a variety of styles, so you're sure to find one that suits your taste. For a casual look, try a denim jumpsuit with a simple white tee and sneakers. For a dressier look, opt for a dark wash denim romper with strappy heels and statement jewelry.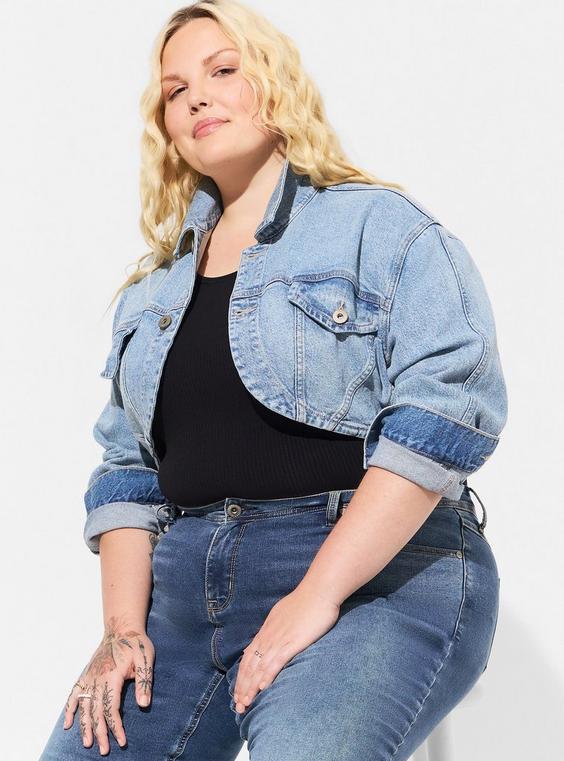 Denim isn't just limited to shorts and jumpsuits. A lightweight denim jacket is a great way to add some texture and interest to an outfit. A denim jacket can be worn over a sundress for a casual yet put-together look, or it can be paired with a simple tee and shorts for a more laid-back vibe. When shopping for a denim jacket, look for a lighter weight fabric that won't weigh you down in the heat. This one from Torrid is a great plus sized option. A cropped denim jacket is also a great option for summer, as it can help balance out a flowy maxi dress or skirt. For something really fun, consider this denim jacket from Guilty. It's a bit heavier, but is so fun, and perfect with shorts and a white tee.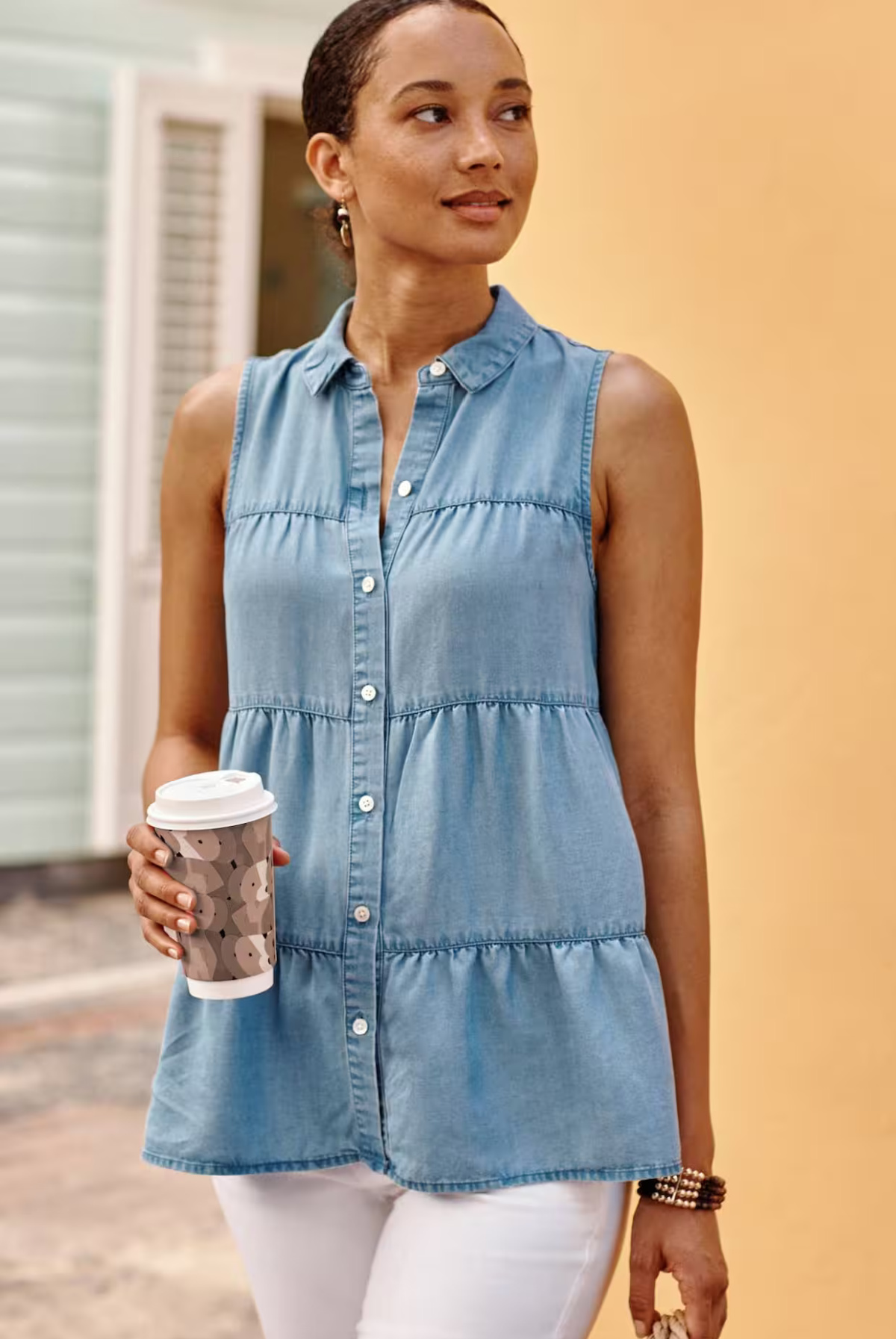 Another option for denim in the summer is a sleeveless denim top. Sleeveless denim tops are a modern take on the classic denim shirt. They're perfect for keeping cool while still looking stylish. Pair a collarless sleeveless denim top with white jeans or shorts for a fresh and clean look. This tiered sleeveless denim top is a fun option with a little pizazz. You can also layer a denim vest over a tank top or dress for added interest.
And of course, there's always the denim skirt. Denim skirts have been around for decades, and they're still a popular choice today. A denim skirt can be dressed up or down depending on the occasion. For a casual look, pair a denim skirt with a graphic tee and sneakers. For a dressier look, wear a denim skirt with a blouse and heels. Denim skirts come in a variety of lengths and styles, so you're sure to find one that fits your personal style.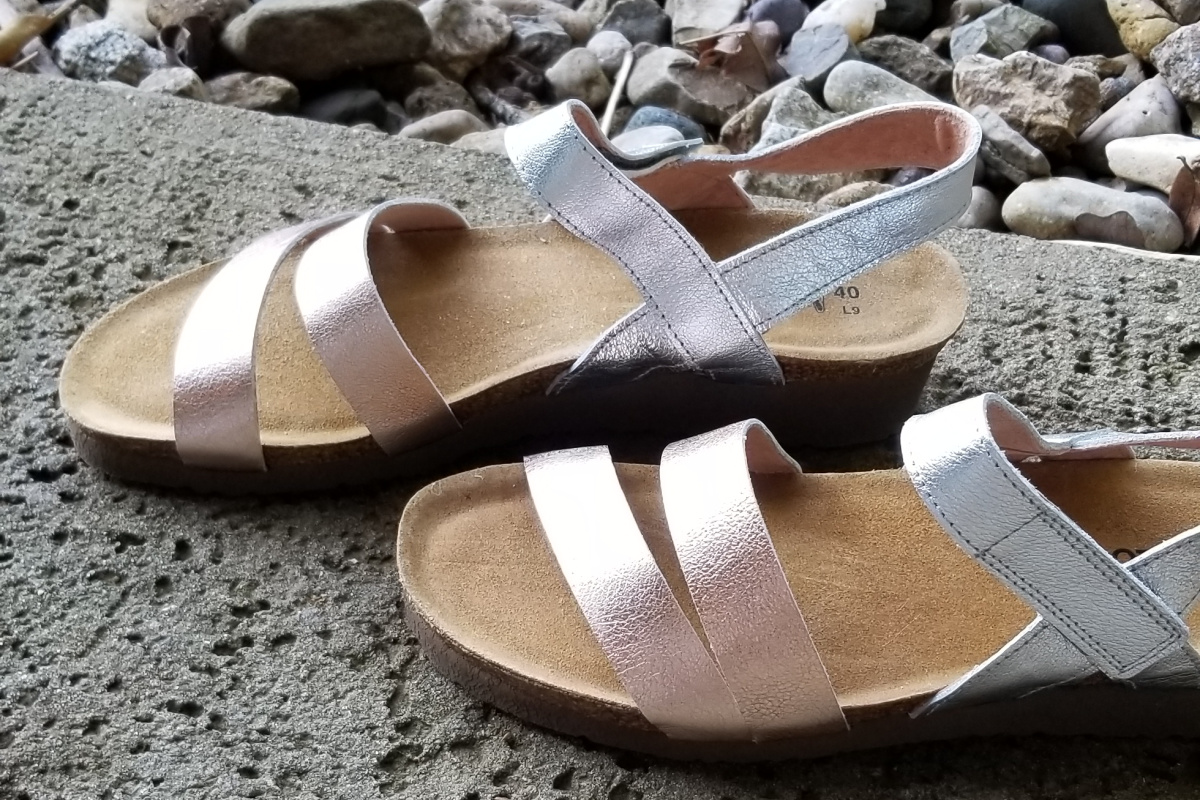 When it comes to accessorizing your summer denim looks, there are plenty of options. For a laid-back vibe, pair your denim pieces with simple jewelry and sandals. If you want to dress up your denim, add a statement necklace or earrings and heels. A wide-brimmed hat can also add some extra flair to a denim look. For a great casual look, try adding a small crossbody bag, like the Hopper from R. Riveter. The brown leather is total classic. while the Strawberry leather or Primary Stripe add a bit of fun to an outfit.
When caring for your denim pieces, it's important to follow the care instructions on the label. To help keep your denim looking its best, wash it inside out in cold water and hang it to dry. Avoid using fabric softener, as it can damage the fabric over time.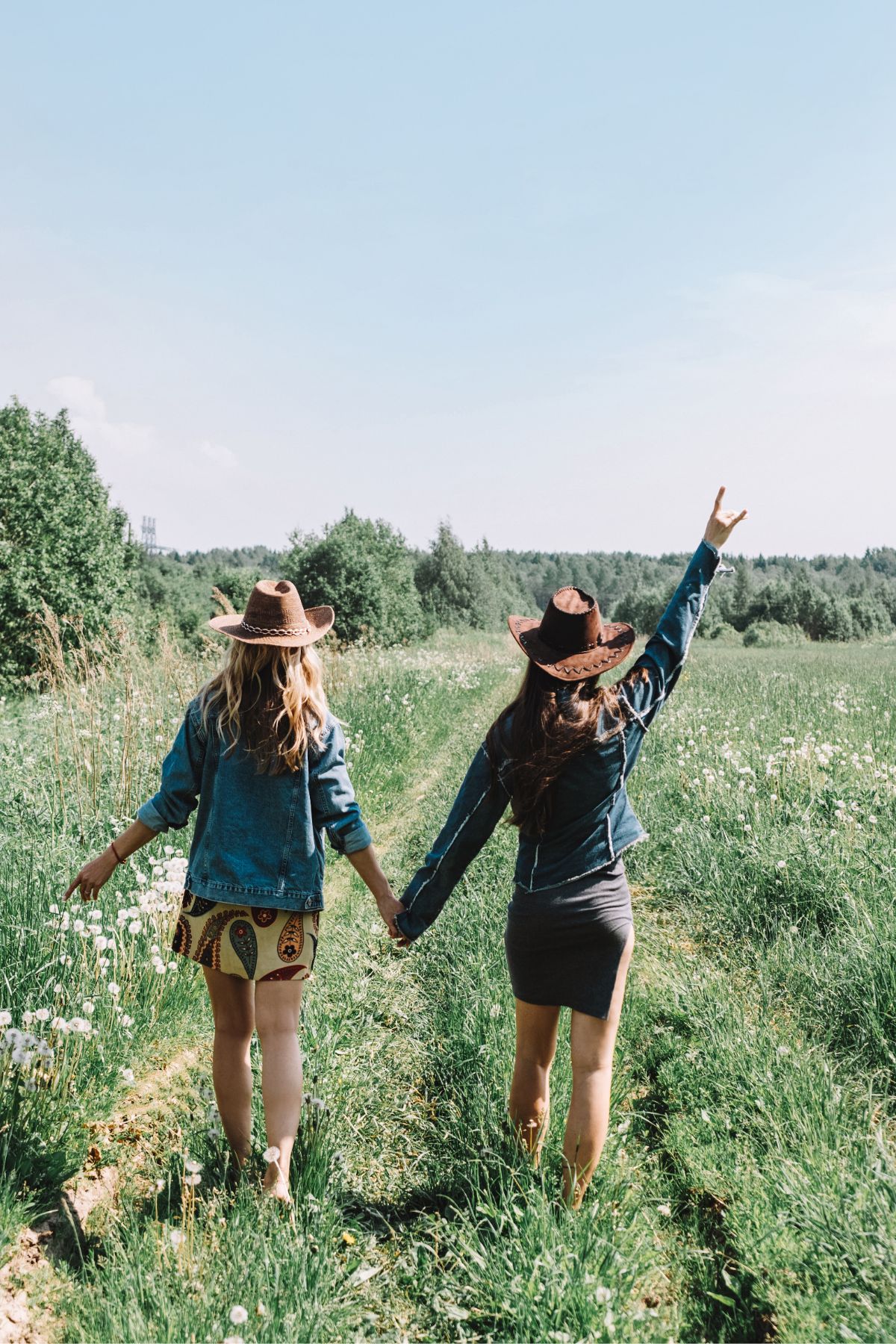 One of the best things about denim is its versatility. You can dress it up or down, and it looks great on everyone. Whether you're heading to the beach, a barbecue, or a night out with friends, denim is always a great choice.
In addition to being versatile and stylish, denim is also a sustainable choice. Investing in high-quality denim pieces that will last for years is a great way to reduce your fashion footprint. And when it comes to recycling denim, there are plenty of options. Many brands offer denim recycling programs, and you can also repurpose old denim into new items like tote bags or throw pillows.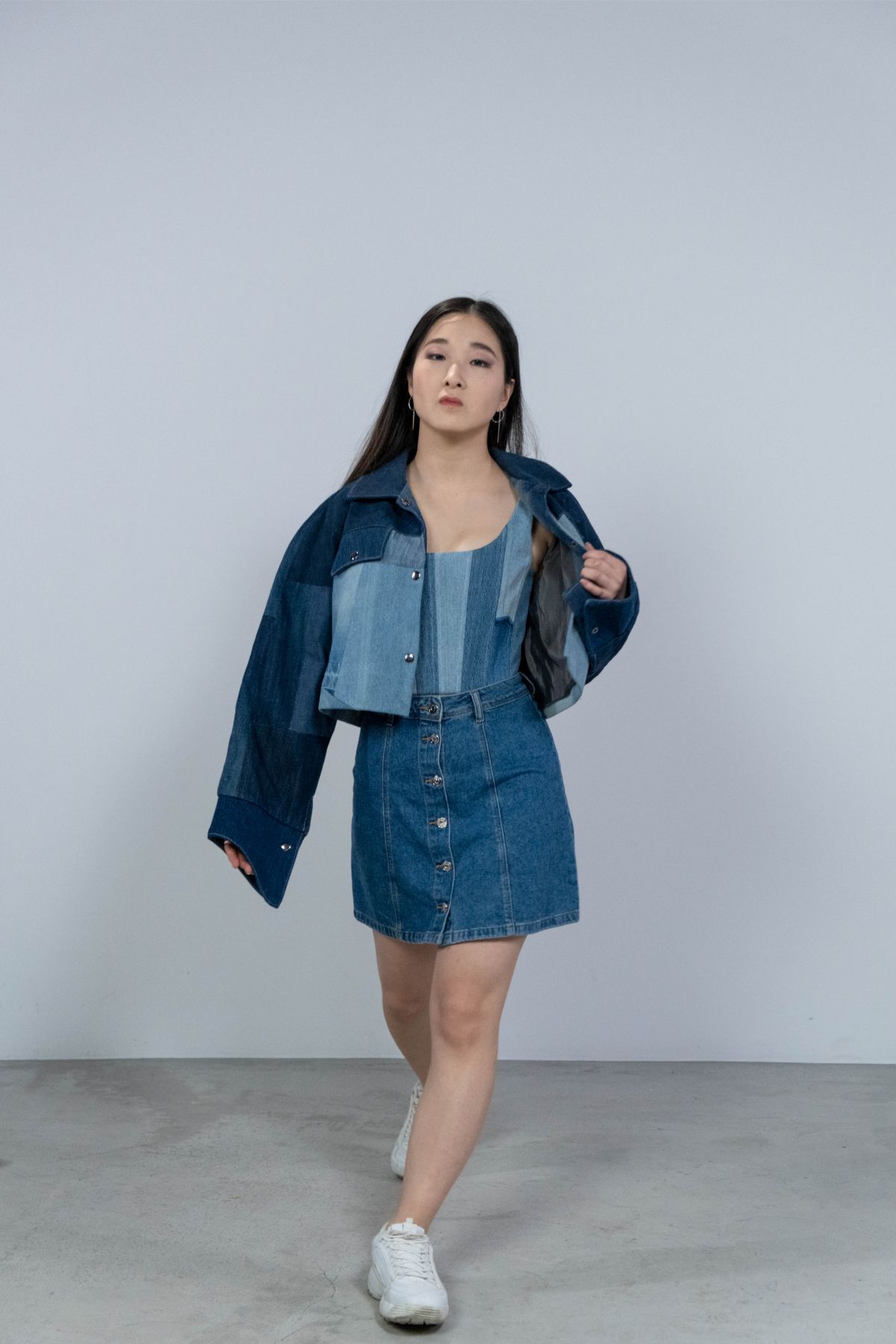 Don't be afraid to embrace denim in the summer. From shorts to jumpsuits to jackets, there are plenty of ways to incorporate this timeless fabric into your warm weather wardrobe. And with its versatility and sustainability, you can feel good about wearing denim all season long.